22
Scam Free Online Jobs from Home – Pick Your Favorite!
Almost every day people ask me, "Roope, what would be a good way to make a money online? Could you recommend some website?"
That's why I decided to write this post to gather a huge list of Scam Free Online Jobs from Home. These websites will certainly help you. This list contains only legitimate make money online opportunities that really pay. Still, I want to remind you that making money online requires work and you won't become rich overnight. Still, the earning potential is much greater than in most 9-5 jobs.
I have divided them into different categories to help your research. I will be adding more websites to the list of the time course but I thought it's a good time to publish this post already because it will helpful for many.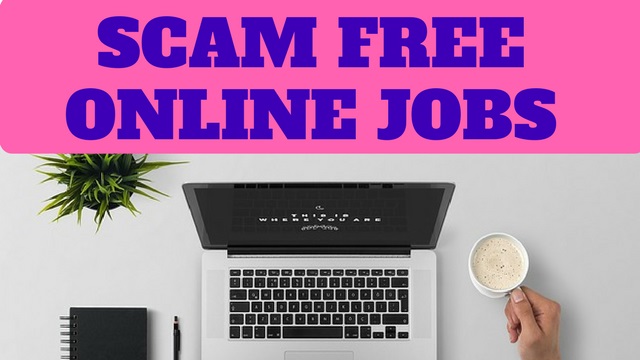 If you have any questions or comments regarding these websites, don't hesitate to leave them below and I'll reply you personally.
---
Step-By-Step Online Business Training
Wealthy Affiliate – My #1 Recommendation
My #1 recommendation for making money online especially for beginners. Wealthy Affiliate offers a step-by-step training, support and all tools you need to start making a living online. WA has helped me and thousands of other people to make enough money online to be able to quit a 9-5 job. As a bonus for my website readers, I offer a 1-on-1 support and mentoring for all people who sign up to WA through YourOnlineRevenue.com.
Read my full Wealthy Affiliate review.
Chris Farrell Membership
Chris Farrell teaches you also how to make money online with affiliate marketing. His approach is a slightly different than on Wealthy Affiliate but both strategies work for sure if you are willing to work.Chris concludes his money-making strategy in 3 short words: Build a list.
Read more about Chris Farrell Membership.
Affilorama
Affilorama is one of the most famous and biggest make money online training on the Internet. However, if we compare it to Wealthy Affiliate and Chris Farrell, it's more expensive. In my opinion, WA community is superior which makes it easier to get started for beginners.
---
Freelance Marketplaces
Fiverr
One of the biggest and most famous freelance marketplaces on the Internet. You can outsource work starting from $5 per task but you can also find very high quality freelancers. Fiverr can also be an interesting channel for you to make extra income online. Some people are doing even a full-time income through Fiverr but for most people it works as a channel for earning extra income.

Upwork
Upwork, before known as Elance, is a huge freelance marketplace with millions of users. You can make money by offering any skills that people are ready to pay for. Small business owners also post available jobs. Then freelancers send them their offers and the "employer" chooses the best one. Read my Upwork article here.
---
There are also several other similar freelance marketplaces like Xplace, PeoplePerHour, Freelancer and many others but I am not going to list all of them here. You can get well started with these two options. I recommend creating a profile on both of them and start grinding.
You can do almost any kind of jobs as a freelancer:
Accounting
Website creation and management
Copywriting
Video creation
Social media marketing
Keyword research
Music creation
Programming
etc.
---
Freelance Writing:
HireWriters
I have bought articles from several websites and HireWriters may the best one. I have received high quality articles for a cheap price that are still driving me lots of traffic from search engines. You can use HireWriters for outsourcing your content writing or for earning money yourself. You need to be a native English speaker in order to work on their platform as a writer.
iWriter
iWriter is a similar platform to HireWriters. However, on this site you don't need to be a native English speaker to work for them. Therefore, almost anyone can take jobs on this site.
---
Freelance Translating
One Hour Translation
I don't do so much freelancing myself because I rather want to build my own business. Still, One Hour Translation has been my favorite place to work as a freelancer. The salary is pretty good (usually around $30 per hour and sometimes more) and the company is reliable. The more languages you can translate, the more opportunities you have.
OHT approves only high-quality translators. So if you want to work for them, you need to be sure that you can provide good translations. You will submit your CV and make a starter test before they'll approve a new translator.
---
Teach Languages Online
I know several people who make money online by teaching languages online. One way to make money online is by creating a language blog and leave affiliate links like I do. You can check out my language learning blog LanguagesAreEasy.com here.
But the more common way is just to teach individuals or groups through different platforms.
Preply and Italki are two very popular ones (by the way, my links offer some bonuses for both platforms). Notice that you can start teaching languages even though you wouldn't have any degree or you wouldn't have studied language teaching even a single day. You can tutor people who want to learn your native language. Many people are willing to for just being to able to chat with someone in the language they are trying to learn.
I know also people who charge +30€ per hour without a language teaching degree. If you know what you are doing, you don't need a degree. You can click the links below to read more about those platforms. The links will take to my language blog.
I once set up a teacher profile on Preply and I started getting requests from students but I decided I concentrate on other ways to make money online. Usually, I prefer activities that generate passive income.
---
Build a YouTube Channel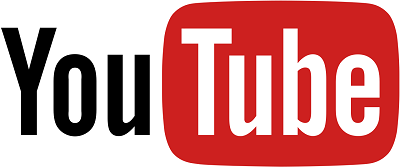 Making money on YouTube isn't rocket science. In my last work place, I had two colleagues who have YouTube channels and I bet they are making some nice extra income there.
On the other channel, the man just records his screens and teaches programming. Before starting his channel he didn't know about programming. He took a book, studied for a few hours, recorded a video and repeated the process. He gained 80,000 subscribers and millions of views on YouTube.
Then his wife has a cooking channel with more than 16,500,000 views at the moment and the number is rapidly rising. The idea is simple. She shows how a recipe of cooking some specific food in the video.
YouTube gurus say that you can expect on average earnings like $1,000-3,000 for 1 million views from ads. Then you can also, ad affiliate links and promotions that can double, triple, quadruple or multiple the earnings even more.
Some time ago I realized the potential of YouTube and I started a YouTube channel. I haven't put very much effort on it yet but it's starting to take a off little by little. The traffic still isn't huge but it's exponentially growing so in a year or two I can expect pretty nice earnings. You can check out my YouTube channel here. Don't forget to subscribe! 😉
One great (and free) tool that you can use for recording your videos is Screencast-O-Matic. I use it myself for recording my screen = doing the screencast.
---
Insert Ads To Your Website
You have probably heard of Google AdSense? If you haven't heard you have for sure seen those ads on some websites. You can insert Google AdSense on your website in less than 5 minutes. You just copy the code from Google AdSense to your website and it starts showing ads.
However, in order to make good money with ads, you need to have quite a big amount of traffic on your website. Sometimes they aren't worth it because you can earn much more by selling your own products or promoting affiliate products. That's why I haven't been using ads almost at all.
However, there's still potential and it's always a "plan B" to monetize your pages if there's no other way. By inserting ads you can monetize also information posts. My friend is making around $600 per month with 30,000 visitors. It's not a huge money but still a nice extra just for inserting ads that takes less than minutes. Imagine that you have 300,000 visitors per month. That's already extra $6,000 per month. Some websites have millions of visitors per month so they can make even $50,000-100,000 just by inserting ads. You start seeing the potential, right?
One way is to use Google AdSense but there are also ad optimization tools and ad networks that do the optimization for you. Those are, for example:
I will write detailed articles of those platforms in the near future. Notice that most platforms have some minimum amount before you can start using them (for example, MediaVine requires minimum 25,000 sessions per month).
---
Bitcoin (and Other Cryptocurrencies)
I know personally people who have become millionaires by investing to cryptocurrencies. I didn't become a millionaire yet but I have earned quite a good money as well by investing in them. Here are some of the best places you can get Bitcoins and other cryptocurrencies.
If you haven't heard of cryptocurrencies before, I recommend checking out my articles of:
Coinbase ($10 Bonus for New Members)
When I started with Bitcoins in 2015, my friend introduced me to Coinbase and said I can get a sign-up bonus right away. It worked well and I received free money. Coinbase offers still a sign-up bonus of $10 and many of my friends have used my link to get it
Coinbase is the biggest and probably one of the most reliable cryptocurrency exchanges in the world.
LocalBitcoins
My friend was working on LocalBitcoins for a few years and the company is great. It's a Finnish company with its headquarters located in Helsinki (in my home country). They are operating in around 200 different countries in the world and have become a big success story.
Read my full article of LocalBitcoins.
Kraken
I enjoy using Kraken as a cryptocurrency platform as well. They have a good reputation in cryptocurrency circles and their service is top-notch. I have always received answers to my support messages and I have nothing bad to say about their platform. Go to Kraken.
---
Stock Market Investing
Stock market investing (and investing in general) is a good way to make money online. In my opinion, it would be wise for anyone to start investing. You can start for as low as 15€ per month and start adding up a little bit.
Nordnet
Nordnet is the best investing platform in Nordic countries. They have affordable pricing, great service and overall it just beats its competitors. I and most friends that I know are investing through Nordnet.
Read my full Nordnet review here.
DeGiro (Still a Question Mark)
DeGiro is an interesting platform because they offer even cheaper prices than Nordnet. However, it's still a relatively new company and I haven't used it so much. I have invested little money as a test on their platform but so far I have preferred to stick with Nordnet. Read my full DeGiro review here.
I don't have a knowledge of the best investment platforms in the U.S. Because I am from Europe. If you could recommend American platform for our readers, I would be glad if you would inform in the comments.
---
Upload Your Pictures to Photo Banks
Photo banks are huge libraries of pictures. Companies and individuals can use them to buy high-quality pictures that they can use for their business and websites.
You can upload your photos to those websites and start earning passive income. The process goes like this:
Upload a picture
Somebody buys it
You earn commission
However, it's easier said than done. There are people who make a full-time income by doing this but most people make close to nothing. My friend with 10 years of photographing experience made around $10 during the first 4 months. But the income will most likely exponentially grow when he keeps on adding new pictures so there is potential for sure.
There are tons of photo banks that you can choose from. Some famous ones are Shutterstock, Fotolia, and Foap.
---
Paid Forum Posting
Did you know that you can earn money by leaving comments on blogs and forums? It's possible even though the rewards aren't so big.
Postloop
Postloop is #1 paid forum posting platform on the Internet. I have used it for getting comments to my websites for a cheap price. If you use it for earning money, you can make approximately $5 per day. It's not very much but if you are from a third-world country and haven't found a better way to make money online, this can be one way to start out.
There are also some other platforms where you can earn money by leaving comments like Forum Wheel and Paid Forum Posting. However, I don't personally recommend those platform because of their low-quality support.
---
Online Business Tools to Boost Your Income
It's possible to make money online for completely free. However, investing in proper tools usually speeds up the process and helps you to maximize your revenue. I am paying for several tools that help me to generate more money online. Those tools have certainly been worth it because they pay themselves back many times over the time course.
Keyword Tool: Jaaxy
Want to drive traffic from Google and other search engines? Having a proper keyword tool is one of the best investments you can make. You don't need to pay lots of money for an expensive SEO agency because you can find proper keywords in a minute yourself.
I pay for Jaaxy and it helps me to find keywords, get ranked on Google, track my current Google rankings, analyze competition and helps me to make decisions based on the information it provides me.
Read my full Jaaxy review or try Jaaxy for free right away.
Keyword Tool Option 2: Long Tail Pro
Long Tail Pro is even more popular keyword tool than Jaaxy. Successful online marketers have used it over the years to help their Google rankings and revenue. LTP provides many great metrics that help you to define which keywords you should use in your posts and pages.
Read my full Long Tail Pro review here or try it for free.
You may also be interested in having a look at a comparison: Long Tail Pro Vs Jaaxy: Which One Is the King?
Autoresponder: Aweber
If you want to build an email list, you must have an autoresponder. There are a few options out there but Aweber is the one that I use. It's also recommended by the best online marketers in the world.
Building an email list is certainly worth it because it will pay itself back in the future many times. Let's say that you could make, for example, on average $5/year per email that you collect. If you have an email list of 10,000 subscribers, that's already a potential of making extra $50,000 per year.
Aweber offers also a free 30-day trial for new members so you can try it without a risk. Try Aweber today!
Domain hosting: Bluehost (or Wealthy Affiliate)
When you have a website you need a domain hosting (unless you are on a free domain like xxxx.blogspot.com or xxx.wordpress.com which are not recommended). There are hundreds of domain hosts in the world but I want you to choose a good one. It will affect your website's site speed, user experience and your ability to improve the site.
Bluehost is one of the biggest and most well-known domain hosts in the world. It's recommended by world-class online marketers like Pat Flynn and others.
Another great option is having a domain hosting from Wealthy Affiliate which is included in their membership. I am a member of Wealthy Affiliate so I mainly use their hosting services myself.
---
Network Marketing (A.K.A. Multi-Level Marketing)
As you probably know, I am not a huge fan of network marketing. I have researched tens of MLM-companies and most of them have similar characteristics:
Overpriced products
Pyramid form → Money moves from bottom to the top (compare to a normal company where top pays salary to the bottom)
Less than 5% of members succeed
Still, the Internet has opened many awesome opportunities for network marketers. You can get thousands of leads and sales without even leaving the comfort of your own home. These are some legitimate MLM-companies
Avon
The oldest MLM-company in the world. Their products have spread all over the world. Compared to other network marketing businesses, their prices are better and the company has a positive reputation. Read my full review of Avon here.
Tupperware
Almost everybody knows Tupperware. They have the market of plastic kitchen products for decades. The company was founded already more than 70 years ago and it's still going strong. We have still in our kitchen some Tupperware products that my grandmother bought decades ago. My grandmother has passed away but those products are still in our kitchen. That's a proof of their products' value. Read my comprehensive Tupperware review.
---
Mini Job Sites
I left this category last because I don't really recommend mini job/get-paid-to sites. On these sites you can earn money by watching videos, answering surveys, playing games and doing some other little tasks. However, the reward for those tasks is extremely small which is the reason why I don't recommend them. I have reviewed more than 80 mini job sites and I am using none of them actively anymore.
PrizeRebel & ClixSense
If I would be using get-paid-to sites, I would probably use PrizeRebel and ClixSense. They have been operating for over 10 years and have paid +$20,000,000 in total to their members. The amount may sound big but if you divide it by their members the average earnings are only a few dollars per member.
Snuckls & Baymack
These are relatively new sites and recently they have enjoyed popularity in many countries in Asia. You watch short videos and earn tickets for lotteries. They have a raffle every day and they share money for the winners. I have cashed out money from these sites but the rewards are so small that I don't use them actively.
---
I hope you have found this list useful. Feel free to ask anything you want and I'll be happy to help you out.
Which one of those websites are you using or do you use some other ways to earn money online?
PS.I will update this list over the time course, add more information and make the design better.