Do you want to invest and earn money in the stock market but you don't want to pay high trading fees? Then Degiro is designed for you. This stock broker have ridiculously cheap costs, and they claim to be 85% than other brokers. How is that possible? Is it too good to be true? Read further, and I will tell you my honest thoughts in this Degiro Review.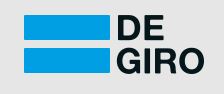 Name: Degiro
Website: www.DeGiro.Eu
Field: Stock Broker
Founded: 2013
What Is DeGiro?
DeGiro is a stockbroker based in Netherlands. The company was created a few years ago, so their business is relatively new in this field. They seem to be one of the cheapest brokers in Europe. Their fees are much lower than in most of the bigger brokers.
DeGiro has grown quite fast, and currently, they are already operating in 17 different countries in Europe. On their website, they claim to be "Europe's fastest growing online stock broker."
In DeGiro you can invest in:
Shares (equities)
Futures
Bonds
Options
Rights
Investment Funds
Leveraged products.
So they have many kinds of products where you can invest. You can buy "normal" shares from companies that you like or you can try more "unique" products. You can also use leveraged products if you like to take risks but then you should know what you are doing. Otherwise, you may easily end up losing big amounts of money.
85% Cheaper Than Other Providers. What Are Their Prices?
Now you have already heard that they are a very cheap provider compared to other brokers. You may be thinking, "Show me some numbers Roope!" Okay, here you have some numbers how much are their fees. (Note that these prices may have changed a little bit when you are reading this but these show more or less their price level.)
Trading US stocks:   € 0.50 + USD 0.004 per share
Trading German stocks (XETRA) : € 4.00 + 0.04%
Trading UK stocks: £ 1.75 + 0.004% commission a trade. (Max fee with commission is £5)
Canada – € 2.00 + CAD 0.01 per share
Australia, Hong Kong*, Japan, Singapore :€ 10.00 + 0.05%
Okay those numbers may say you nothing but I will give you some more understandable examples:
Example 1: If I want to buy shares from US stock market, the minimum price that I would pay in the other bank would be 15€. Minimum price in DeGiro would be 0,66€. See the difference? 15€ vs. 0,66€.
Example 2: I am from Finland and I would like to buy shares from Finnish companies. The normal minimum price that I am paying in the other bank is 7€/trade. Minimum price in DeGiro is 2,20€/trade. So 7€ vs 2,20€. Which one would you choose?
Example 3: Let's say that I am a Brit and want to invest in stock market. I want to buy shares for £ 1,000 from Vodafone. In many other providers I would pay +£10 trading fee but in DeGiro I would pay only £2 trading fee. Which one would you like to pay for one trade £2 or +£10?

I believe that these examples have illustrated quite well that DeGiro is just much cheaper than other providers. If you compare DeGiro to any other big bank, it seems to beat them up like 6-0 if we compare their prices.
Too Good to Be True?
We know that price is not the only factor when we are thinking about this kind of service. Let's say that trading fees would be €0 but the company disappears like a fart in Sahara desert. Then the founders just take your money and lay on the beach while you scratch your head thinking, "maybe I should have thought about the reliability of the company…" Is DeGiro reliable?
Well, I need to admit that I don't have 100% sure answer for that. I have tested their service a little bit and everything has worked well so far. I bought some shares for a cheap price through DeGiro to see how well it works.
However, their trading doesn't seem very easy to use. I prefer to use Nordnet's platform because it's much more simple. Probably DeGiro will improve their platform too.
DeGiro Complaints
Even though some people praise DeGiro because of its ultimately low prices and good service, there are also many people who dislike DeGiro. Here are some of the reasons:
Platform is difficult to use
Some people claim that they have "secret fees"
"Website is a mess" (I think nowadays it's looking much better)
No stock market analysis provided
Doesn't inform taxes straight to the tax collector (takes a little bit work from you)
Some of those complaints are just people's opinions. I don't care for example about big bank's stock market analysis because I make my investing choices usually without their "experts". Some people still could like to have analysis every month.
Some people say that DeGiro's web trader is very user-friendly why other's complain that it's bad. Everyone has their own taste so you can decide yourself.
DeGiro Support
DeGiro offers support in many other languages: English, Spanish, Swedish, Finnish and practically in every language that you would need. You can all to their service number or you can send them an email if you want to ask something about their service.
On their website, you can also read Frequently Asked questions so probably you will get your answer by reading them. If not, you can always contact their support.
Do You Want a
FREE
& Easy-to-Follow
7-Day Course
to
Make Money Online
for Beginners?
Easy-to-Follow

Beginner-Friendly

My Personal 1-on-1 Support for You
Get Started for FREE Below Before this offer goes away!
Pros & Cons
Pros:
Cheap prices
Operates in 17 different countries
Company is growing very fast
Support in many languages
Cons:
Relatively new company
The trading platform is not so simple like for example in Nordnet.
Lots of Complaints
My Final Opinion of DeGiro
I am a founder of YourOnlineRevenue.com and I don't recommend you something that I don't 100% trust. I only recommend you products that I could use (and I have used) myself. Even though I have some investments in DeGiro, I can more easily recommend you Nordnet.
DeGiro is still a relatively new company and there have been many complaints so far. It's natural of course that a new company has some complaints because they are improving their service all the time. But still, I would be careful. If you want to give it a try, you can of create an account and start with little money like I did.
I think that the following years will show if this company will thrive or not. It has succeeded very well so far because it is operating in 17 countries. In the future, we can give even more accurate evaluations about DeGiro.
Do you have experiences with DeGiro?
Which stock broker are you using?
Leave a comment below!