Long Tail Pro vs Jaaxy. Which one is better? Which one will give you a greater benefit for your online business? Which one will help you to rank higher and faster?
I'm glad that you have landed on this article. It tells that you are a smart person and you evaluate different possibilities carefully before deciding. In this Jaaxy vs Long Tail Pro article, I am going to provide all the information you need in order to decide which one fits better for you.
First I want to say that both of them are great tools and industry leaders. Creators of these tools are successful online marketers running multimillion dollar businesses and they know very well how to get ranked on Google.
Let's get right into things! Here is a little overview of Long Tail Pro and Jaaxy.
Long Tail Pro Keyword Tool, Quick Overview
---

My Score: 97 / 100
Owner: Spencer Haws. He also owns NichePursuits and Voxy.
Price: 7-Day Free Trial, Starter Plan $37/month (or $25 when paid yearly), Pro Plan $67/month (or $45 when paid yearly) or Agency Plan $147/month (or $98 when paid yearly)
Full Review: Read Here
Jaaxy Keyword Tool, Quick Overview
---

My Score: 98 / 100
Owner: Kyle and Carson. They are also founders and owners Wealthy Affiliate.
Price: Free, Pro $49/month or Entreprise $99/month
Full Review: Check It Out Here
---
I ranked both of tools very high because both of them are great services. You can notice that I ranked Jaaxy a slightly better and I'll explain the reason further.
Before I get into details of Jaaxy and LTP, I want to share a few sentences why a keyword tool is a must tool if you want to run a successful online business.
Why Is Keyword Tool a Must for a Successful Online Business?
There are around 5 billion searches on search engines every single day. In Google alone, there are more than 40,000 searches every single second.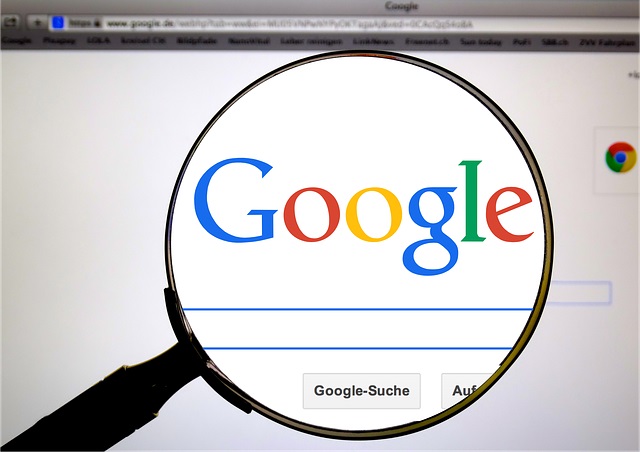 Can you imagine how many people are looking for stuff?
If you can grasp even tiny part of that huge volume, you can make a big impact on the world (and earn lots of money, of course).
However, in order to get ranked, you need to be able to target proper keywords that people are looking for. I learned that hard way. I wasted around 6-9 months when I started my first website. I thought the posts and pages would rank anyway so I didn't pay attention to keyword research.
After several months I realized that nothing was happening. I wasn't getting any traffic from Google. Then a more experienced online marketer pointed out that I wasn't exactly targeting any keyword with my posts. The idea that "I would rank anyway" wasn't very wise.
Do You Want a
FREE
& Easy-to-Follow
7-Day Course
to
Make Money Online
for Beginners?
Easy-to-Follow

Beginner-Friendly

My Personal 1-on-1 Support for You
Get Started for FREE Below Before this offer goes away!
Your posts must have goals and target. I realized this and after that, each one of my blog posts is targeting a new keyword. That was a game changer and allowed me to boost my traffic from search engines. Now I know how I can scale my website and business to unlimited heights. But I wouldn't have been able to do it without a keyword tool.
Now, let's have a look at the benefits of each keyword tools. I'll raise also a few differences that can be helpful when you are deciding which one of these keyword tools would be more helpful for you.
5 Interesting Benefits of Jaaxy
Jaaxy offers a free account for anyone who wants to try out their tool. You can have 30 free searches which will help you to get started. Every time somebody creates an account to Jaaxy through your link for free, you'll also be awarded extra searches. You can try right away how Jaaxy search works by typing your keyword suggestion in the box below:
However, if you want to run an authority site or do a very comprehensive keyword research, 30 searchers won't be enough for you. Then I recommend upgrading to Pro or Entreprise Account.
Jaaxy gives search results very fast compared to Long Tail Pro. Also, the more expensive account you have, the faster results it gives. But even the free account is much faster than LTP.
It takes around 5-15 seconds to get the search results. (depending on your Internet connection. Sometimes it's faster, of course). With LTP it takes up to 5 minutes to have all results. Usually LTP is faster than 5 minutes but still, it's not even close as fast as Jaaxy.
Jaaxy is also very easy-to-use and simple. Anyone can learn to use their platform in a few minutes. LTP isn't very complicated either but in my opinion, Jaaxy still wins the competition of simplicity.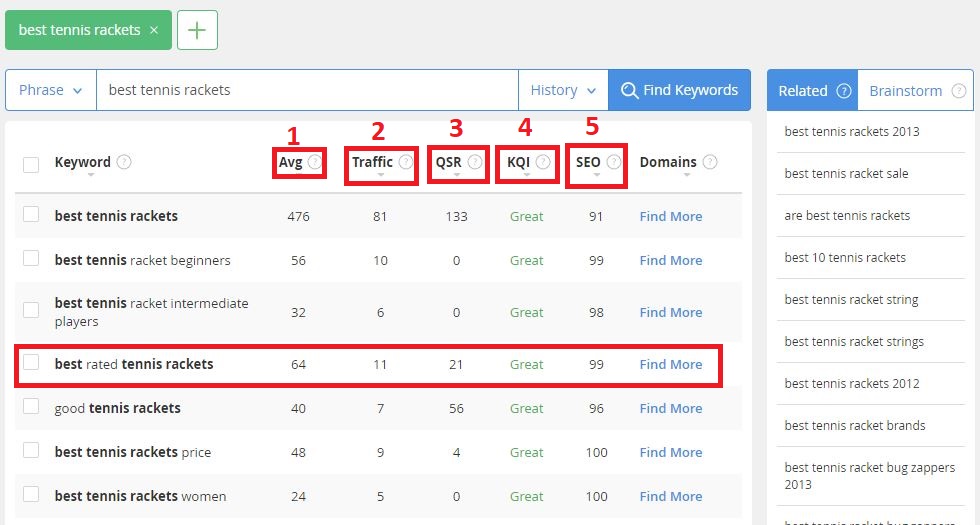 Accurate Results: QSR and Monthly Searches
Jaaxy gives accurate results of monthly searches and the competition. They use the metric QSR (Quoted Search Results) which tells you the number of competing pages for this exact keyword.
Actually, for the most basic research, you wouldn't need anything else than these metrics. They are both included in Wealthy Affiliate Premium membership.
With Jaaxy you can easily track your keywords and see how their rankings are changing over the time course. When I publish a new post or update an old post, I just throw a keyword to Jaaxy tracking.
Then it will draw me a nice graph of how the rankings are moving up in Google. This is a helpful tool to track your progress and also gives motivation when you see that your hard work pays off.
Keyword Lists and Exporting Keywords
On Jaaxy you can create keyword lists. You can define subjects and lists yourself. This is useful if you are tackling, for example, a specific subject on your website or you are starting out a new niche website and trying to figure out what kind of KWs should you use.
If you are looking for a comprehensive Jaaxy walkthrough, I just recorded a video where I show you all the most important features of Jaaxy. Of course, the best is to try it out yourself for free but this video will also give you a good glimpse of how it works.
5 Interesting Benefits of Long Tail Pro
Usually, it's a good sign if more people are trusting on some company or service. If the company is doing their job well, people leave positive reviews which attract more clients.
Over the time course, Long Tail Pro has been more popular than Jaaxy as you can see in the graph below. For some reason, it has been slowly going down during the past 12 months and Jaaxy is catching up.
However, this graph only shows the popularity of this search term on Google so it's definitely not the whole story.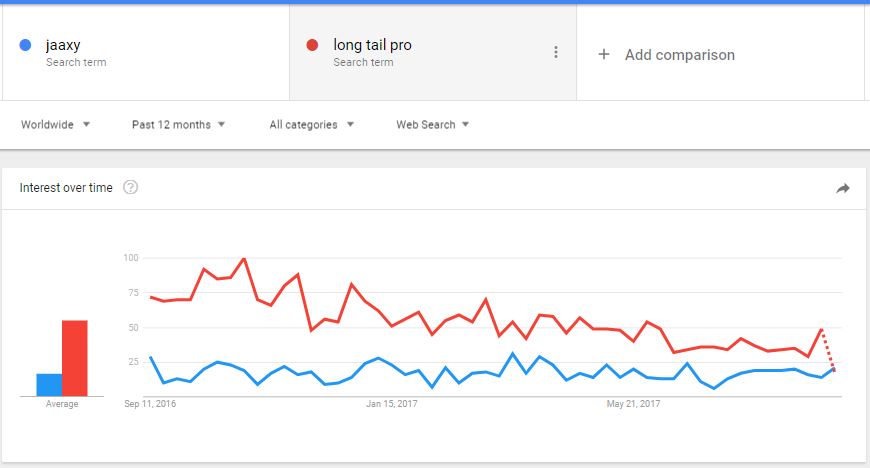 I love numbers and when I'm doing anything in life I want to see the progress and estimates in numbers. Long Tail Pro gives you an estimate of how much money you will earn on your page if you get ranked on the top of Google.
This rank value will help you to decide whether it's worth it or not to use the time to write some article or build a landing page. It also helps you to decide between each keyword because it shows which one is the most profitable when they are both ranked on the top of Google.
Avg. KC = Average Keyword Competitiviness
Jaaxy's QSR gives you the quantity of your competition but LTP tries to evaluate also the quality of your competition. They give a keyword metric called Avg. KC. It's a number between 0 and 100. The lower the number is, the easier it is to get ranked under this term. When the number is higher, it gets more difficult to rank for that keyword.
A good guideline for new websites is to look for keywords with KC around 30 or less. If Avg. KC is something like 50-60 you can forget that one because it's extremely hard to rank for that keyword unless your website is one of the leading websites in the world.
Long Tail Bootcamp and Long Tail University for Free ($127 in Value)
As I explained in my Long Tail Pro review, they have a comprehensive training which teaches how you can make good money online.
These trainings are especially helpful for beginners but give also several useful ideas for more advanced online marketers. Bootcamp and University are definitely worth some money because the tips you'll learn will make you more income in the future.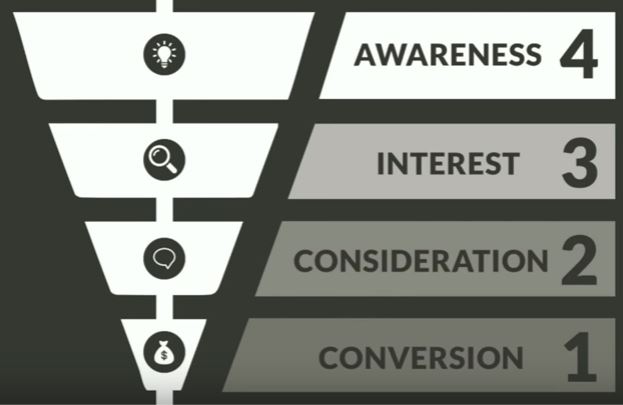 Long Tail Support Is Great
Long Tail support works very well. They have a chat box in the right bottom corner of their website. You can leave questions and they'll come back to you as soon as possible through the chat or by email. In my experience they are very responsive and friendly.
Jaaxy support isn't that comprehensive. The best way to get support for Jaaxy is to contact Kyle or Carson directly within Wealthy Affiliate.
7-Day Make Money Online Email Course
Learn SIMPLE steps to make a LIFE-CHANGING INCOME online. I will help you hand-by-hand!
Pricing Comparison
After the huge update of Jaaxy, their Pro membership costs $49 per month and Entreprise is $99 per month. These aren't the cheapest prices out there and they aren't even supposed to be. Jaaxy claims to be the best keyword tool in the world so why they would offer their service for a cheap price?
On the other hand, you could also buy a Click Funnels membership with $99 per month.
Long Tail Pro memberships cost $37, $67 and $147 so they are even more expensive than Jaaxy. However, for most people, the cheapest plan is enough.
Both services have also discounts if you pay yearly instead of monthly. That's why I always prefer paying yearly. I am paying for Wealthy Affiliate, Jaaxy, Aweber and Thrive Themes a yearly membership instead of a monthly membership for two reasons:
It's cheaper in the long run.
By paying the yearly membership, I commit myself for using this tool and taking the most benefit out of it.
Tools are useless if you don't use them but if you put them into account they can pay themselves back 5-100 times over the time course. When I invested in Jaaxy Pro membership, I thought that I'm going to earn much more money by using this tool than I have spent money on it.
Buying a keyword tool is an investment. It builds your business and helps you to boost your income.
Jaaxy vs Long Tail Pro: Competition Analysis
Both Jaaxy and LTP offer you a competition analysis of your competitors on Google. Have a look at the images below that illustrate the competition: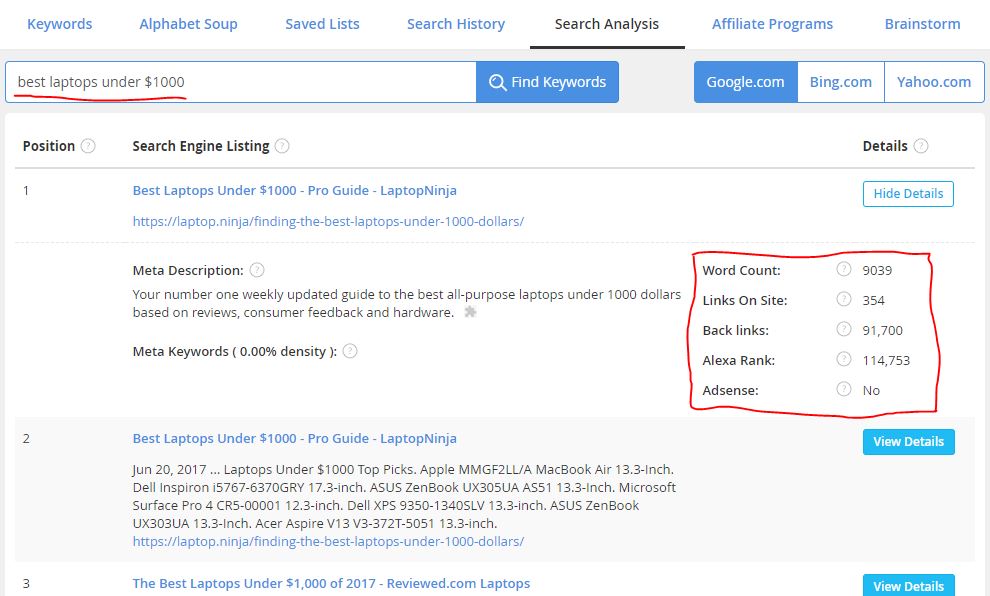 Jaaxy shows you the following information of your competition websites:
Word Count
Links on Site
Back links
Alexa Rank
Adsense (yes or no)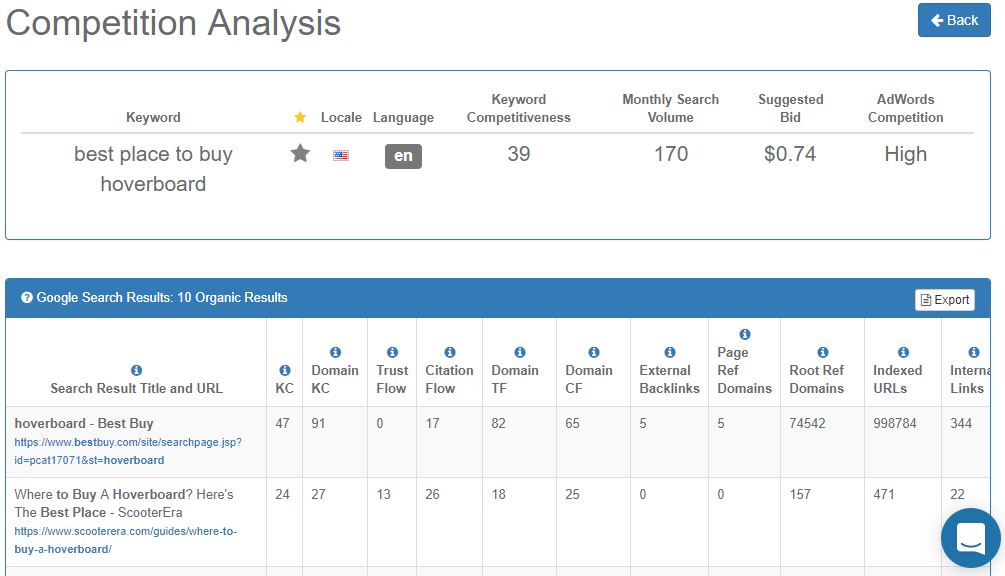 Long Tail Pro shows you a little bit different information of your competitors as you can see in the picture.
In my opinion, both competition analysis are great because they give you a quick picture of your competitors. On the other hand, you can't just blindly trust on the numbers.
I have noticed that when you build up your authority within a niche or a industry, you'll notice your competitors over the time course and be able to evaluate whether you're going to outrank them or not.
If you are building an authority site, you can go to the top and don't care too much about the competing websites. Your rankings will move up over the time course when you build up new content. Even though you would be initially ranked lower, your rankings will crawl up in Google results which will lead to more traffic and revenue.
The key is consistency. Do more and better than you competitors and you'll be on the top your game. If my competitors post 3-4 posts per week, I post 7 posts per week. If my competitors write 1,000 words per post, I write 1,500 words per post. If my competitors concentrate on 1 social media, I reach out to people on 3 social medias.
Remember that your competition is just another human who is eating the same bread like you do. He has also started once without any experience and over the time course, he has built his authority.
Conclusion: Jaaxy Or Long Tail Pro – Which One Is the Best?
To be honest, I think that the answer to this question is more a personal preference than an absolute truth.
As I pointed out in the article, both tools have their own strengths. Successful online marketers and online millionaires are using both of these tools. So, whether you use Jaaxy or Long Tail you make a good choice.
I prefer Jaaxy because of its simplicity. In addition, I can contact founders of Jaaxy inside Wealthy Affiliate and they always give great tips on making money online and improving my online business. Of course, they would love to help you as well. If you want to get help and tips from Kyle and Carson as well, I recommend signing up to Wealthy Affiliate for free.
When deciding whether you use Long Tail Pro, I recommend taking a free trial with both. Then you can find out which one fits more to your needs and personal preferences.
=> Create Free Account on Jaaxy and Get 30 Free Searches <=
=> Start a 7-Day Free Trial with Long Tail Pro <=
---
Okay, now I have told my thoughts and opinions of these great tools. Now I would love to hear from you.
Have you used Long Tail Pro and Jaaxy?
Which one is your favorite? Why?
Let's discuss in the comments below!
If you have any questions regarding Jaaxy or Long Tail Pro, feel free to ask them below and I will be more than happy to help you out.