Is Freelancer a scam? Even though Freelancer has a huge amount of registered users (+24 MILLION) and jobs, there are hundreds of negative reviews of their website on the Internet. Some people are saying it's a scam website but others say they are earning a full-time income there. Let's find out what is the right answer.
Freelancer Review
---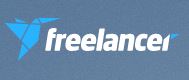 Name: Freelancer
Website: www.Freelancer.com
Founded: In 2004
Field: Make Money Online -Programs
Overall Rank: 50 Out of 100 (Check Out My #1 Recommendation to make money online, 98 Out of 100)
---
What Is Freelancer?
Freelancer is a huge marketplace for freelancers and business owners who want to outsource their projects. They have already more than 24 MILLION registered users and more than 11,8 MILLION jobs posted through their platform. Freelancer is the biggest online marketplace according to the number of their members.

There are simply two purposes for using Freelancer.com:
1.Earn money with your skills as a freelancer. Offer your services, create a profile, contact people who buy services, etc.
2.Buy projects and services from freelancers. Many times your best business move is to outsource some of your work. Sometimes you may be able to do everything yourself but by leveraging the help of other people, you can give a huge boost for your business. One of the typical thing what website and online business owners outsource is content writing.
Freelancer Job Offers
First of all, you need to sign up, verify your email address and add information to your profile. Once you have done these 3 steps, you are ready to start bidding on offers. Here are some examples of offers for Freelancers that are actual now:

On the left-hand side, you can see the project name, description, and the category. Then the number 28, 73, 0 shows how many bids other freelancers have already made for this project. Then the clock shows how much time there is left for offers. On the right side, you will see how much is the average bid for this project.
You may be wondering why there are 0 offers for "Create an Animation" project and what does that trophy mean.
In Freelancer that's called a contest. You can create contests where you will receive several entries from different freelancers and then you will award the best one. This can give you a freedom to choose because you don't have to use only one freelancer but you can "crowdsource" your projects.
But as you can see from this example, it's much easier to get people bidding for normal freelancer projects rather than contests. I would recommend trying how contests work and then leverage them more. Probably it will take some to learn to use it properly.
Freelancer – Get Certified
As a freelancer, the most challenging part is probably making your first sales.  People are thinking like,"If nobody has ever bought from you, why would I buy then?" But once you get the ball rolling it gets easier and easier.
Freelancer offers also some ways to boost your credibility and chances to get more projects – You can get certified!
There are several tests that you can accomplish in Freelancer and then people who offer a job can see your certifications. You can accomplish tests for example for Translation & Languages, Websites, IT & Software and Sales & Marketing. In the picture below you can see a few examples.

If I would be a buyer, I would for sure prefer buying from freelancers who have acquired certifications to show their skills. However, these certifications are not free.
Each test costs at least $5 and what happens if you fail? You may end up spending lots of money doing all these tests. It may be worth it if you get paid more then in freelance jobs but still in most freelancer sites you don't need to pay such fees.
On the other hand, it shows a great commitment to buyers because you have invested time and money so that you could get more projects.
Freelancer Complaints
I think this is a highly interesting part of this review. Even though Freelancer is the biggest freelancing site on the Internet, there are hundreds of complaints and negative reviews of their service.
In Highya.com Freelancer got an average rating 1,1 out of 5 stars based on 183 reviews.
In SiteJabber.com Freelancer got an average rating 1,8 out of 5 stars based on 1,349 reviews.
In TrustPilot.com Freelancer achieved an average rating 5,9 out of 10 stars based on 492 reviews.
If we are honest, these numbers are not really good. I am quite surprised but I have also seen the same phenomenon before. The biggest crowdfunding platform in the world, GoFundMe, has also tons of complaints.
Do You Want a
FREE
& Easy-to-Follow
7-Day Course
to
Make Money Online
for Beginners?
Easy-to-Follow

Beginner-Friendly

My Personal 1-on-1 Support for You
Get Started for FREE Below Before this offer goes away!
The largest bitcoin exchange in the world called Coinbase has received several negative reviews from their users even though I never had any problems with their service. Instead, I earned good money through their website without doing anything.
I don't know how is it possible that these three largest services have so low ratings and so many reviews. How can they be largest if everyone is complaining about their website? That's strange.
What do you think? I would love to hear your opinion in the comments below of this article.
Pros & Cons
Pros:
It's the biggest freelance marketplace in the world
You can outsource the work or earn money as a freelancer
There is also a possibility to create contests
You can achieve certifications to get more jobs (It costs $5 per test)
Cons:
Tons of negative reviews on the Internet
Negative reviews makes it harder to trust this website
You may lose time and money if they are not reliable
Conclusion – Is Freelancer a Scam?
It seems that there are many scammers on their website. Hundreds of reviews also on the Internet claim that it's a scam website and you will just waste your time and money. Meanwhile, you can find people praising their service saying that they are making a full-time income on Freelancer or outsourcing their projects successfully.
I would be at least very careful with their website and start small. When you how the things work you can go bigger. Or if things don't work well, you can just leave their service and move to another freelance website. One possibility is to try their service with a $20 sign up bonus and see how it works.
I am not using Freelancer service regularly because I have found some other marketplaces useful. At the moment I am mainly using HireWriters and Fiverr. Have you used these websites to earn money or outsource some work?
After all, I prefer building my own online business instead of using my time on building someone else's business. Have you heard the old saying? "Follow your dreams or work for someone who did."
If you are interested in learning how to build your own online business to create an income flow, have a closer look at Wealthy Affiliate. You will get a step-by-step training that teaches you literally everything you need to a successful online business.
I will also offer my helping hand and 1-on-1 support. If you have any questions, you can feel free to ask them below and I will be more than happy to help you out. Oh, and by the way, Wealthy Affiliate is completely free to get started.
Freelancer at a Glance…
Name: Freelancer
Website: www.Freelancer.com
Founded: In 2004
Field: Make Money Online -Programs
Overall Rank: 50 Out of 100
Have you ever used Freelancer or other similar 
Share your experiences in the comments below! 🙂