Today we are going to take a look at the biggest crowdfunding platform in the world. You can fund many kind of projects on their website and already more than 1,3 billion dollars has been donated. Even though their company is huge, there has been lots of complaints about their service. Is GoFundMe a Scam? You will find the answer in the next 2 minutes by going through our detailed review.
GoFundMe Review
---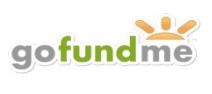 Name: GoFundMe
Website: www.Gofundme.com
Founded: In 2010
Field: Crowdfunding Platforms
Overall Rank: 60 Out of 100 (Check Out My #1 Recommendation, 98 Out of 100)
---
What Is GoFundMe?
GoFundMe is a fundraising platform where you can fund your projects, raise money against your sickness, education, animal, music and whatever you find important for you. There are many examples of people who have raised thousands of dollars against sicknesses on GoFundMe.
It's one of the biggest crowdfunding platform in the world and more than 1,3 billion dollars have been donated through their website. That's a huge amount. Let me emphasize: People have donated more than $1,300,000,000 on GoFundMe. The other side of the coin is that people have earned more than $1,3 billion from their platform. "Want to become a billionaire? Go to GoFundMe!" Well, maybe it doesn't work exactly like that.
The idea is pretty similar to SmashFund and Patreon but it seems that GoFundMe is concentrating more on helping people who have challenges when Patreon, for example, supports people who are already very successful. That's only how it looks to me but you may see it diffrently. I would like to hear in the comments below, what do you think.
Here is a video made by GoFundMe that quickly explains the idea behind their program:
How Does GoFundMe Work?
The idea of the website is very simple as you saw in the video above. It works in a similar way like other crowdfunding:
1.Create a profile for free where you explain why do you need funds. Add some text and a picture or two.
2.Share your profile for your friends and followers.
3.Collect donations. This is the most fun part.
Very simple.
But as we know, making money online requires work. It's not easy to make big donations through any crowdfuding platform. You need to be active to share your project or need for other people. And it should be interesting for them to get the ball rolling. Then people can share it on their social medias so more and more people will hear about it.
On GoFundMe you can also set targets and deadlines.
You can set, for example, I need to raise $5,000 against my wife's cancer until 31.11.2107. Then you can also explain why you want the money before this deadline. By the way, I would like to inform you that you will not get the money until the deadline is there. GoFundMe keeps the money until the project ends and it's time to pay you.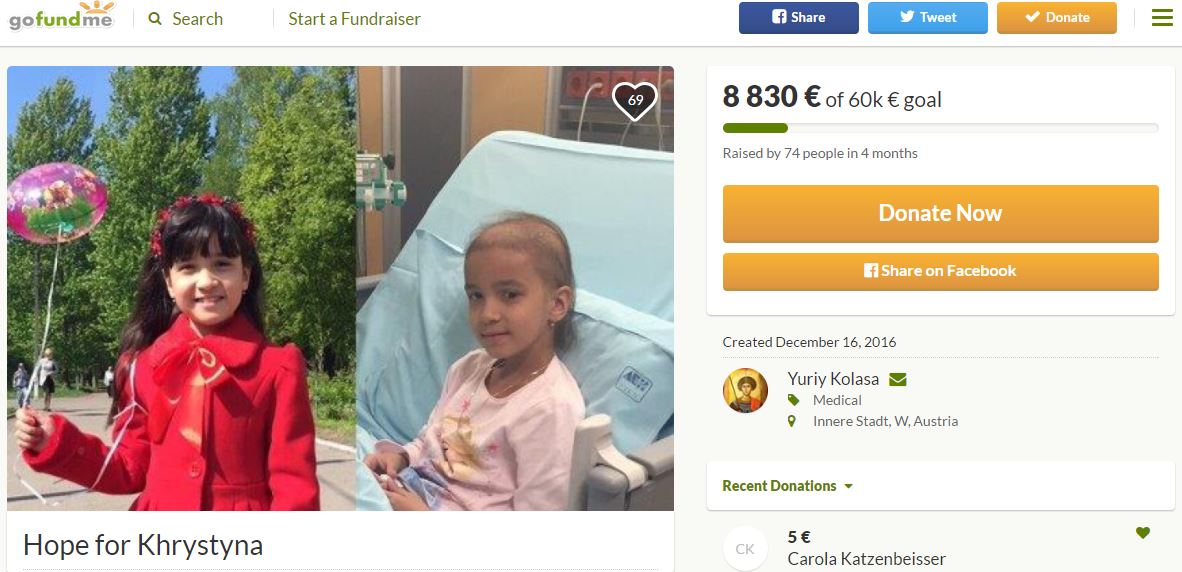 GoFundMe Complaints

Even though the idea behind GoFundMe is great, there are a huge number of complaints about it on the Internet. That's partially natural because their service is huge. But on the other hand, I was surprised to find so many people complaining about their service. Here are some examples: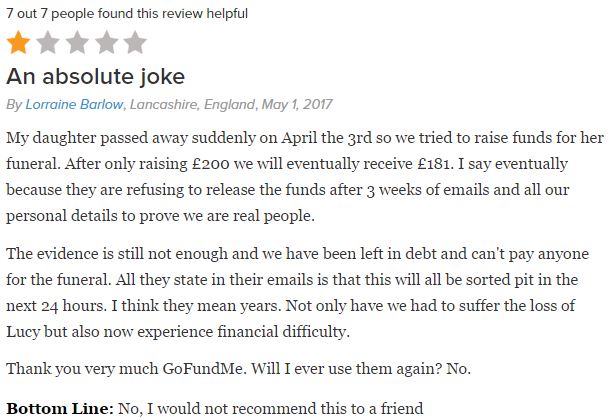 It seems that Lorraine had big difficulties to get money from GoFundMe. I don't know the details why they didn't pay her immediately. There may be a reason or then there isn't. Anyway, Lorraine was very unsatisfied for their service.
GoFundMe takes around 10% fee out of all donations. So, if you earn $5,000, you will get $4,500 because you need to pay 10% fee for GoFundMe service. I found many people complaining that the fee is too high. Partially I disagree because the company needs some money to run themselves. They are providing you the platform and it's not free to run it. Also in Patreon they take around 10% for donations so it's pretty similar.
What do you think? Is 10% fee too much?
GoFundMe Support?
There are also many complaints regarding to GoFundMe support. Have a look at this example: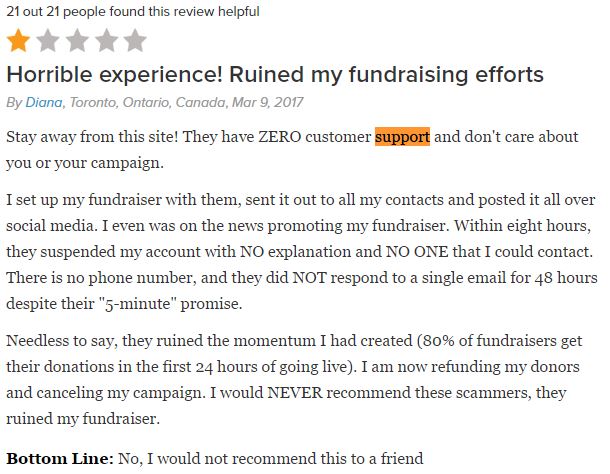 Many people were reporting that they had difficulties to get in touch with GoFundMe support. I went to their website and tried to find a way to send a message to their support team but it was quite challenging to find. Eventually I found a form that allowed me to ask questions. However, they have a knowledge base that will answer to most of your questions.
Do You Want a
FREE
& Easy-to-Follow
7-Day Course
to
Make Money Online
for Beginners?
Easy-to-Follow

Beginner-Friendly

My Personal 1-on-1 Support for You
Get Started for FREE Below Before this offer goes away!
GoFundMe has given a promise that they will reply in 5 minutes for all request. Well, some members were reporting that it's not true.
Why do I raise all these issues? Because I want to be totally truthful about their service. I never want to give a review that would lack some important information.
I know that GoFundMe has helped many important projects but I was very surprised to find all these complaints.
Pros & Cons
Pros:
The biggest crowdfunding platform if we measure in the money
Their website has helped many people on their needs and projects
You can reach thousands of people through their platform
Cons:
Lots of complaints on the Internet about their service
Some people think that 10% fee is too high
Conclusion – Is GoFundMe a Scam?
GoFundMe wouldn't be the largest crowdfuding service in the world if it would be a blatant scam. One reason that you can find many complaints is because their service is so huge. The same goes with Coinbase. It's the largest bitcoin exchange on the Internet but you can also find many complaints on the Internet.
Some people must be unsatisfied if there are one million users. Still, I would be careful with this service and choose another one if you don't find this GoFundMe reliable.
If you are interested in making money online, have a look at Wealthy Affiliate. They don't teach crowdfunding but they have a step-by-step training how you can make a full-time income online. It requires work but I know from experience that their training really works.
It's 100% free to get started and you will get 20 interactive video lessons as a gift after joining. Learn more here!
GoFundMe at a Glance…
Name: GoFundMe
Website: www.Gofundme.com
Founded: In 2010
Field: Crowdfunding Platforms
Overall Rank: 60 Out of 100
Have you ever tried GoFundMe or other crowdfunding websites? What kind of experiences did you have? 
Have you found also other ways to make money online?
Let me know in the comments below! 🙂
I would love to hear from you. I promise to reply to all of your comments within 24 hours.