Fiverr Review 2019 - My Video
I've just created for you an updated Fiverr review that you can watch in the video below.
I compare FIverr to 2 other great online job marketplaces:
Upwork
In most cases OnlineJobs.ph is the best option as I explain you in the video.
If you have any questions, don't hesitate to ask me anything and I'll be happy to help you out.
More...
Now you have heard about one of the biggest marketplaces on the Internet. You are thinking if it's reliable or not. Would it be good to try it? Could I earn good money? In this Fiverr review, I am going to tell you Is Fiverr legit. I will also give you some tips how you can use it to boost your online income so don't miss this!
Fiverr Review 

---
Name: Fiverr
Website: www.Fiverr.com
Field: Freelancer Services
Overall Rank: 90 out of 100
---
What Is Fiverr All About?
According to Wikipedia, Fiverr is "a global online marketplace offering tasks and services." The cheapest service that you can buy from Fiverr cost only $5. That's why its name is FIVErr. There are more than three million services that you can buy and the cost varies between $5 and $500. So you can find literally any service you want or you can offer any kind of service.
In Fiverr you can buy other people's service and/or sell your own service.
Here are some examples of service that you can buy from Fiverr:
Making websites
Creating content = Writing blogs, comments to websites, ebooks etc.
Social media marketing
Graphic designing, logos, icons etc.
Keyword research
Proofreading and translation
Music or videos
If you want to back your packs and move to Asia, just choose one of them and start working on Fiverr to earn money. 😉 Well, of course, it requires work and effort to get visibility and authority on Fiverr. But if you have good skills, people are ready to pay for that.

What If You Don't Find Some Service on Fiverr?
If you would like to buy a service from Fiverr and you don't find any suitable offer for that, you can also request a service you like. In Fiverr, you click Post a Request on the left of your screen once you have logged in.
Then you can define what kind of service you want:
Write a description "For example: if you are looking for a logo, you can specify your company name, business type, preferred
color, etc."
Then choose in which category that request belongs. (There are a few options that you can choose from. For example, Graphics & design, Music & Audio, Writing & Translation etc.)
Choose how fast the service to be delivered: 24 hours, 3 days, 7 days or other time.
And the last you can choose how much you want to pay for that service.
Then your request will appear for other people and they can contact you when they can to offer what you are looking for.
I have used Fiverr already for more than 6 months. That's why I created a Youtube video where I show a proof that Fiverr really works. I have used it to boost my online business to make more revenue. Have a look at this video. I believe you will enjoy and find some helpful information 🙂
How to Sell Your Service on Fiverr?
In order to start selling you just need to click "Start selling".
Then Fiverr will move you to a page where you will fill out information about yourself
Do You Want a
FREE
& Easy-to-Follow
7-Day Course
to
Make Money Online
for Beginners?
Easy-to-Follow

Beginner-Friendly

My Personal 1-on-1 Support for You
Get Started for FREE Below Before this offer goes away!
Links to your social media accounts
Your skills
What languages do you speak?
What is your education?
And then write a description about yourself (I think this is probably the most important one)
When you have filled all the information you want, you are ready to create a "gig". There you will describe a service that you are going to offer. What will you do, how much will you charge, etc.
Fiverr will charge 20% for every gig that you work. So if you earn $5, they'll take $1. If you earn $100, they'll take $20. That is a fee that they want for offering you one of the biggest marketplaces online.
How to Use Fiverr to Boost Your Online Business?
It depends on what kind of business you are having but I will give you some examples. Let's say that you're an affiliate marketer and the main income source is your blog/website.  In order to get more traffic or getting ranked on Google, you need to create valuable content to your website and promote it on social medias. What kind of things could you outsource/buy from Fiverr?
1.Buy comments to your blog. This is probably the cheapest and the easiest way that you can do. Comments are powerful for a few reasons. Google loves engagement and when it sees that your blog is getting comments regularly, your rankings on Google goes up. High-quality comments also create more value to your site because people may give a new point of views that you haven't mentioned in your article.
Then people may have questions related to your articles and products. Answers can be very obvious for you but not for your readers. You may have forgotten to give answers to readers' questions so when you ask them to give comments, they can ask questions that also many other people are thinking. By responding to comments you can build more trust, authority and have a relationship with your readers.
However, one thing you want to consider is that if all comments are coming from same IP-address, Google may not like it if he is giving too many comments. Also, if one person has commented on all your articles and nobody else, it looks a bit strange. That's why I prefer getting comments from a reliable community of Internet marketers called Wealthy Affiliate.
2.Outsource Content Writing. Tired of writing all articles to your blog by yourself? Why not try a few different writers if they could write for you? If you make $50 with your article in the long run and it costs you to get it for $20, you are making $30 profit.
Of course, you need to be careful when choosing writers because you want to have a high quality on your website. If the content of your website is rubbish, visitors will not spend very much time on your website. It can increase the bounce rate and decrease engagement. That's why I recommend you to be careful what kind of writers you choose. And if some of them are not producing good content, you may want to change a writer. Otherwise, it will take more of your time to edit the article than writing the whole article yourself.
3.Social Media Marketing. You can outsource social media marketing by letting someone do it for you. Then you don't need to use time on different social medias and you can concentrate on building your website. You can also buy ready-built Facebook pages, groups and other things that you want.
4.Videos to Promote Your Business. You have the text and the idea but not enough time to make a video. You can buy a service on Fiverr from a person who is making professional videos. Give him a script and clear instructions on what kind of video you want and then he/she will get started. You can then publish a video on your Youtube channel and earn also money with Google Ads.
5.Create a Website for Yourself. Want to create a new niche website but don't want to use time on building it yourself? You can always buy a professional-looking website on Fiverr. (Or create your own in 30 seconds.) If you have been procrastinating your new niche idea and want to get started fast, then buying a new website can give you an additional boost to get started.
These were 5 ways how you can boost your online business with Fiverr. What kind of service do you like to outsource? Leave a comment below.
Fiverr Support

Fiverr has a comprehensive support center. It's a huge company with tens of millions of sales in total. That's why they need a good support center so they don't need to spend their time answering each person one by one. On their support help center, you can find an answer to most of your questions that may come to your mind.
If you don't find an answer there, you can also send a request by sending them an email. Then Fiverr support team will come up with an answer quite quickly. Once I had to cancel an order because a freelancer wasn't finishing his task. I asked support to cancel the order and to give my money back. They contacted within 24 hours and resent me the money. My own experience of Fiverr support has been very positive.
Pros & Cons
Pros:
Huge and reliable site
Works easily with Paypal
Fast support
Clean and easy platform
Make money with something you love
Buy service for a cheap price.
Cons:
Some freelancers don't produce high quality
Conclusion – Is Fiverr Legit?

Fiverr is definitely legit. Basically, it's just a huge marketplace where you can easily find people who can make something for you. Or you can find "employers" for you if you are working as a freelancer. I have used Fiverr so far only to buy some service to boost my online business. But I am also planning to set some "gigs" to work myself as a freelancer too.
I got inspired by a friend in Wealthy Affiliate who has tried Fiverr for a while. She just published a post to WA with a title Fiverr Success – one month in and WOW! It made me thinking that why wouldn't I make some freelance work as too. It will make me understand better the people that I hire for me. Probably I will also learn new skills and make some money at the same time. Sounds quite good, huh? 🙂 Try Fiverr Today!
Fiverr at a Glance…
Name: Fiverr
Website: www.Fiverr.com
Field: Freelancer Services
Overall Rank: 90 out of 100
VERDICT: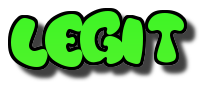 Have you used Fiverr to work as a freelancer to boost your online business? What kind of experiences did you have? Leave a comment below!