Outsourcing your content writing can give an ultimate turbo boost to your online business. You can keep on building your content while you are doing other things to build the business or alternatively you can lay down on the beach while somebody else is working for you. Today I am going to show how to outsource content writing, I will give you 4 options and you can choose which one to take.
UPDATE: I also created a YouTube-video where I walk you through 3 options for outsourcing your content writing.
5 Benefits of Outsourcing Your Content Creation
But first, we will start by going through some real benefits of outsourcing content creation.
1.Gives You More Time for Other Tasks
When you are blogging or building a website, content writing takes the most of your time. You can create quite a good website quite quickly but in order to get the traffic, you need content.
You can do
* Social Media Marketing
* Keyword Research
* Optimizing Your Pages for Maximizing Conversions
* Creating PPC-Campaigns
* Building Your Email List
* Creating Products
* Making Youtube Videos
There are tons of things that you can do to make your online business bigger and better. Content writing is one of the most important things for bloggers but definitely not the only one if you want to create a very successful online business.
2.Leverage Your Business => More Profit
Let's say that you earn approximately $0,25 per visitor and buying an article from HireWriters costs $8. You only need to get 32 visitors to that article to make it even. And if you get 320 visitors, you have already made 10x more money than you have invested.
Then multiply this with 100 articles and you have earned quite good money. This wouldn't have been possible if you would be writing all your articles by yourself.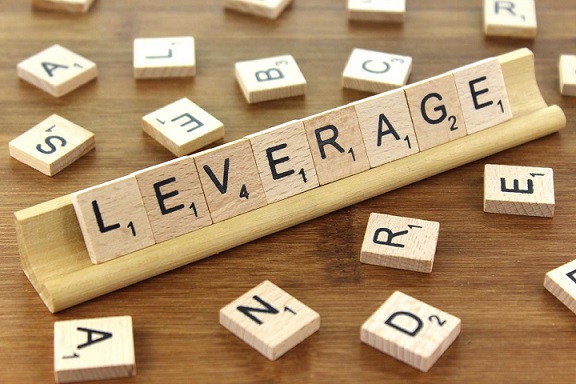 3.Faster Results
Let's say that you have 20 hours a week time to work on your online business. If you are writing 15 hours of that time, there are only 5 hours left for the other things. What if you outsource a few articles and you have some hours more?
By outsourcing some of your tasks, you can speed up the process, get faster and bigger results. What do you think if Bill Gates or another business owner would never outsource anything? They wouldn't accomplish very much. The same applies to you. If you try to do everything by yourself, you'll not move forward so quickly.
By hiring other people to work for the same purpose, you are speeding up the process significantly. Your online business doesn't need to be a one-man show.
4.Learn Leadership and Other Useful Skills
When you are writing all articles yourself, you are learning a lot about the subjects you write. But when you outsource content, you are also learning valuable skills. You learn how to lead other people. You learn how to give clear instructions, manage people and probably many other skills.
One of the most important things is that when you are outsourcing content writing, you are adopting a mindset of a business owner. If you live the whole life with "Do-it-yourself" -mentality, you will never learn to create a big business neither learn to lead other people enough.
When you give tasks to others, you need to learn to trust them and their work. When you become a better leader, your employees will also provide better results.
5.Enrich Your Blog
When other people are writing to your blog, it can significantly enrich the content. You have your unique style and your writers have their own style. Maybe some of your readers prefer your freelancers writing styles. Of course, there is a risk that not all your readers fall in love with their texts but if you want to become a very successful online entrepreneur and build big online businesses, you just can't write everything by yourself. Outsourcing is a leverage that can turbo-boost your business totally to the next level.
Fiverr – High-Quality Content for $5
Fiverr is one of the most famous online marketplaces. You can find writers and other freelancers even fro $5 / project. That is a ridiculously cheap price for a blog post. Of course, there are no 100% guarantees that it will be the highest quality in the world but my experience had been quite good so far. I have had to reject a text only once when I have bought $5 articles on Fiverr.
You can order an article from any freelancer that you want. They have written descriptions about their services so you can easily know what you should wait for them.
Do You Want a
FREE
& Easy-to-Follow
7-Day Course
to
Make Money Online
for Beginners?
Easy-to-Follow

Beginner-Friendly

My Personal 1-on-1 Support for You
Get Started for FREE Below Before this offer goes away!
Here is an example:

You can see in the picture that this user is providing articles of 1000 words for 4,73€ (=$5). I actually bought one review from her and the result was quite good if we think that it was so ultimately cheap.
HireWriters – Get the Cheapest Articles for $2,40
HireWriters is a marketplace dedicated only for freelance writers and their clients (=you). You can buy articles starting from around $2 per text. Then the most expensive articles cost even $60 if you buy a very experienced and a high-rated writer. You can choose an article that cost everything in between, for example, $8, $22 or $30.
By registering through my links, you will get a 25% when making your first deposit. When I made my first deposit to HireWriters, I put there $100 and got $25 for free. It means that if I am buying, for example, articles that are 1,000 words longs, I can get 3 of them for free. Then all those three articles can bring more traffic to my website through Google, other search engines and from social medias.
You can order an article very easily from HireWriters. Just click "Order an article". Then you will:
Choose the length and price of the article
Give a subject and clear instructions for the writer
Decide how fast your article to be delivered
After doing this, just wait and somebody will write you an article that you ordered. If you are not satisfied, you can ask for a revision and a writer will make it better. If you are still not satisfied, you can fire a writer and give a task for the other one for free.
The better instructions you give, the more likely writers are going to deliver what you wanted. I have needed to ask for a revision only once in HireWriters.
Upwork – Find Writers Starting from $2-3/hour
Upwork is the biggest marketplaces on the Internet with a huge one billion turnover every year. You can buy writers with an hourly salary starting from $2-3/hour or by agreeing on a price for a project with them.
If you want to know more about Upwork and how it works, have a look at my full article about their services.
I think that it could be useful especially if you would like to outsource content writing for the same writer for a longer time. But of course for another kind of services. It's the biggest marketplace so you can naturally find anything you can imagine.
Wealthy Affiliate – #1 Online Business Community in the World
Wealthy Affiliate is an online business community with probably the best training and tools in the world. They offer their premium everything from domain hosting to a powerful community and full support.
You can also find writers for your websites from Wealthy Affiliate. One very successful community member Eddy Salomon found a writer in WA with this post. So if you are looking for writers, you can make a post on WA like Eddy.
Conclusion – Outsourcing Content Writing Can Be Profitable and Easy
Outsourcing content writing is ultimately beneficial for your online business because it gives you:
1.More Time for Other Tasks
2.More Profits
3.Results Faster
4.Leadership and Other Useful Skills
5.More Rich Content to Your Website
The best and the most reliable marketplaces to find content writers are
1.HireWriters
2.Wealthy Affiliate
3.Fiverr
4.Upwork
NOTE! Even though content writing is easy and can be ultimately profitable, be careful to choose only good writers. Don't accept low-quality articles that would only make harm for your site. Be also careful that a writer is not copying his text from another source.


Have you outsourced some of the content writing on your website? Where did you buy writers? Did you find it profitable?
Let me know in the comments below! 🙂