Would you like get ranked better on Google? Everybody wants! In this Seobility review, I am going to show you a free tool that can help you to achieve higher rankings on Google. Are you ready? Let's go!
Seobility Review
---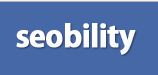 Name: Seobility
Website: www.Seobility.net
Field: SEO-Tools
Overall Rank: 90 out of 100 (Check Out My #1 Recommendation for Top Google Rankings, 98 Out of 100)
---
What Is Seobility All About?
Seobility is an SEO-tool originally created in Germany but afterward, it has reached success in many other countries including U.S.
You can analyze your website with Seobility in a few minutes and it gives you a comprehensive report about how well your site is optimized for search engines. It also provides concrete action plans what you should do in order to get ranked higher.
You will understand this better when I show you a couple of pictures.
In the picture below you can see an example of an overview of one website: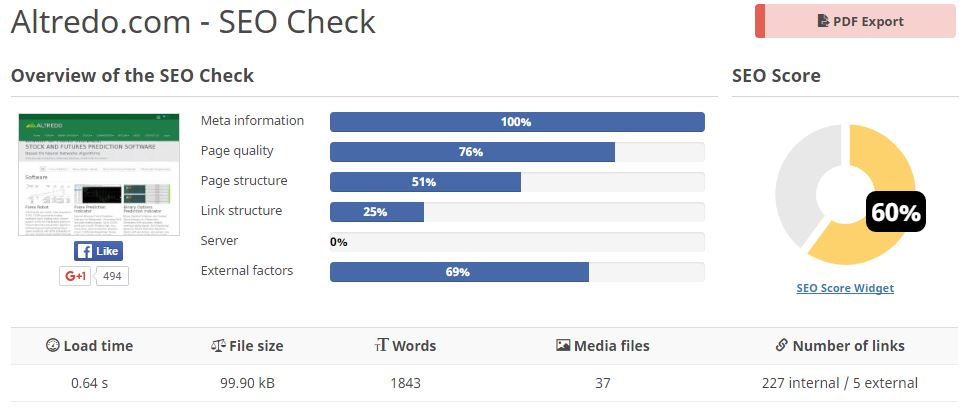 Then it gives you concrete things that you could improve on your website.

Here I want to point out one important thing when using Seobility. Don't get shocked when you see the things that it's showing you. If you don't understand something immediately, don't worry. You can Google it or ask their support. In addition, some things that they point out, may not even be so important for your rankings. So take your time to look what you can do to improve your site and then do it.
You can use Seobility for totally free. Then you'll get the even better taste how it works and if it's really a tool that you've been looking for. Create a free account in Seobility.
Who is Seobility For?
Seobility is created for people who want to improve their website's rankings on search engines like Google. In my opinion, Seobility is not the best for total beginners even though their platform is straightforward and easy-to-use. There are some terms that may be a bit strange for beginners in SEO-world. If you haven't heard about SEO, before then I recommend going through this step-by-step training to get better Google rankings (that training works for more advanced Internet marketers).
But you definitely don't need to be an SEO-expert to use Seobility. If you have a basic knowledge of SEO, you can get some useful information when using it. Then you can make changes to your website and see what happens to rankings.
Remember that in SEO-world, changes don't usually occur in a second. Your rankings get better little by little when you keep on doing the right things on your website.
I recorded a video where I show you how it looks like inside Seobility. In the video you will see what kind of results they show about your website to improve Google rankings.
Seobility Support
They have a comprehensive F.A.Q. -pages that will answer to most of your questions.
You can also reach them by calling or sending them an email. Then they will come up with an answer to you quickly. If you have any questions regarding Seobility, you can also leave a question below and I will find an answer for you.
What Is the Price of Seobility?
There are free pricing plans: Basic (FREE), Premium and Agency.
The basic plan is entirely free. You don't need to pay a single penny to get started with this one.
Basic Plan (FREE) Includes:
Do You Want a
FREE
& Easy-to-Follow
7-Day Course
to
Make Money Online
for Beginners?
Easy-to-Follow

Beginner-Friendly

My Personal 1-on-1 Support for You
Get Started for FREE Below Before this offer goes away!
1 Project / Website for Analysis
1,000 crawled pages
200 checked external links
Waiting time for re-crawls: 1 day
Competitors page per project: 3
And much more
If you have only one website and it's not very big, then Basic plan covers most of your needs. If you have several websites and you want to use Seobility for all of them, then you want to consider Premium or Agency plans. If your site is big or you want faster results, then paid plans are also better for you.
Premium Plan ($39,90/month) Includes:
3 Projects / Websites for Analysis
25,000 crawled pages
5,000 checked external links
Waiting time for re-crawls: Immediately
Competitors page per project: 20
And much more
30 Day Free Trial!
The premium plan works if you have one big website or max.3 websites. Notice that you can take a 30-day free trial, so you can try it one month without any risk. If you like it, you can continue using it, if not, you didn't lose anything.
Agency Plan ($149,90/month) Includes:
15 Projects / Websites for Analysis
Massive amount of 100,000 crawled pages
20,000 checked external links
Waiting time for re-crawls: Immediately
Competitors page per project: 30
And much more
Agency Plan works very well for businesses that are running websites for their clients and want to optimize all of them.
Pros & Cons
Pros:
Free Plan Available
High Quality from Germany
Very Easy-to-Use
Gives Practical Steps to Improve Your Website
Provides Variety of New Ideas
Cons:
Can Waste Time if You Use It Too Much
Not 100% Necessary for SEO-Success (Great Keywords Make Bigger Difference)
Not for Total Beginners
Conclusion – Is Seobility Worth It?
It takes only a couple of minutes to check your site's health with Seobility for free. I believe it's definitely worth it. Is it worth it to pay $39,90/month for the premium plan? You need to answer that question yourself by trying it. For website- and online business owners it can be a very useful tool. Give it a try!
The minimum amount you should do to get ranked on Google is to choose targeted keywords and write helpful content for your followers. By doing that over and over again, you will start gaining more traffic. But if you want to be very successful, you may want to use tools like Seobility to optimize your pages.
If you want to learn all steps in order to get massive amounts of organic traffic, I wholeheartedly recommend starting free training on Wealthy Affiliate. There you will learn a proven system that I have used myself to reach hundreds of good rankings on Google. You will get 10 interactive video lessons and my 1-on-1 mentoring for free to get started.
Have you used Seobility or other similar SEO-tools? Did it help you to get ranked higher?
Let me know in the comments below! 🙂