Tupperware earns billions of dollars every year in revenue. They have millions of salespeople/distributors all around the world. The company has been around already for ~70 years. Still, many people ask on Google, "Is Tupperware a Pyramid Scheme?"
That's a reasonable question because their system uses a pyramid form. Those who are on the top (less than 1% of all members) make the most money while most of the people spend more money on this program than they will ever earn.
---
Is Tupperware a Scam? – Video Review
Before we dive deeper into the article I would like to show you the video review where I answer your questions about Tupperware. I explain why I am not part of Tupperware even though their products are great. In the end of the video I show how you can make money with Tupperware. Enjoy!
---
Tupperware is one of the most popular network marketing companies in my hometown and even my mother has been involved in the system. I know also some other people who joined this opportunity but I haven't done it myself.
In this review, I'll explain why I didn't join Tupperware and help you to evaluate whether it's the right program for you or not. Are you ready? Let's go!
Tupperware Review
---
Name: Tupperware
Founded: In 1948 by Earl Tupper
Type & Industry: Network Marketing System. Kitchen Industry.
Short Review: Tupperware has high-quality products and a 70-years of experience in the industry. We can honestly say they are one of the industry leaders in what they are doing. However, the other question is whether their program is the right business opportunity for you.
If you love their products, you have a hardworking character and you are persistent, this program may be the right opportunity for you. On the other hand, if you belong to the category of 99% people who fail in Tupperware business, then it's not worth joining.
I recommend taking a look at my #1 recommended work from home opportunity. You can use that system to promote Tupperware or any other products. I don't belong to Tupperware but that training has taught how I can make money online even while I'm sleeping.
---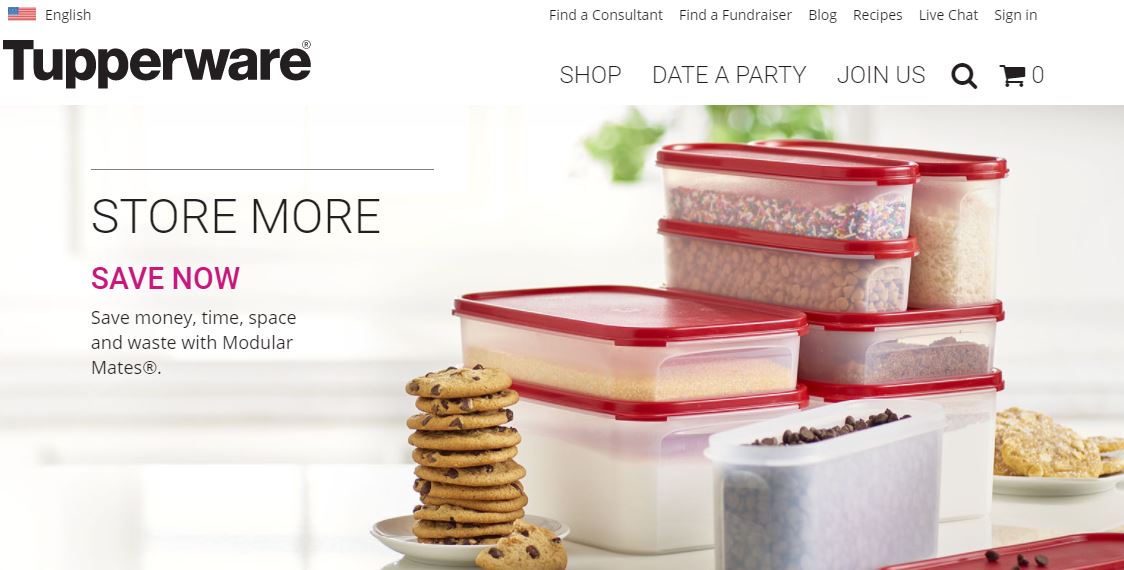 What Is Tupperware?
Tupperware is one of the oldest network marketing companies in the world. It was founded already 7 decades ago and now the business has spread all over the world.
Their products are very targeted for a specific niche (market) and they are mostly selling kitchen equipment, plastic containers, and blows. They have become famous for providing so-called "life-time-guarantee". It means that Tupperware products should never break.
Tupperware wants to brand themselves as a high-quality brand that offers much better than supermarket products. That also explains why their prices are 2-5 times higher than similar products on Walmart or Amazon. You probably also know that usually network marketing systems just have more expensive products. That's one typical characteristic of the system. I have reviewed almost 100 MLM-systems and there are only a few exceptions to this rule.
What do you think about systems like Amway, Mary Kay, Perfectly Posh, etc? Don't they have quite expensive products, huh? At least Tupperware is quite unique because I don't know many other MLM-programs that would solely concentrate on kitchen industry.
Let's take a quick look at their products. Are they really worth the price?
Tupperware Products – Expensive but High Quality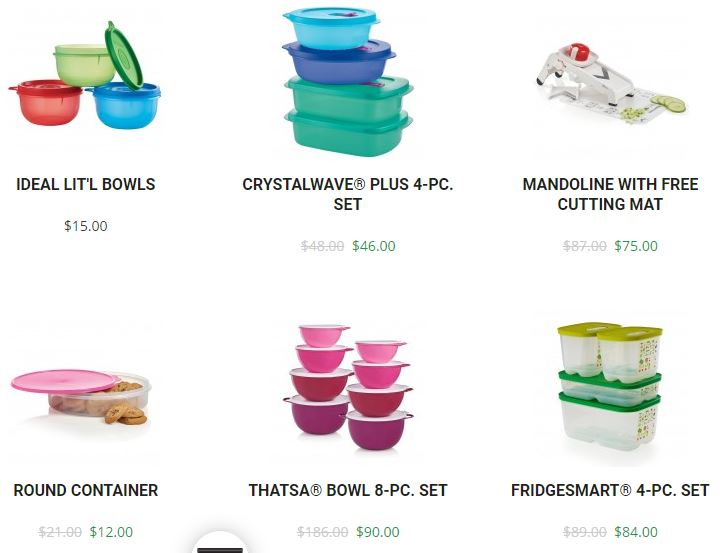 You can quickly notice that prices are higher than in Walmart or another supermarket. You wouldn't pay $12 for one round container for a normal product. Actually, I just checked on Amazon and realized that you can get 50 round containers for $12.
Anyway, this kind of kitchen stuff usually lasts forever so people don't care to spend a few extra bucks. That's probably one reason why Tupperware is doing so well. If you would sell a product that doesn't last long for $40 while the counterpart costs $20, many people wouldn't be so interested in buying.
Do You Want a
FREE
& Easy-to-Follow
7-Day Course
to
Make Money Online
for Beginners?
Easy-to-Follow

Beginner-Friendly

My Personal 1-on-1 Support for You
Get Started for FREE Below Before this offer goes away!
But when you say, "Here's a Tupperware set. It will last for your whole life. It's high quality. Do you still want to buy that cheap alternative from Walmart?"
However, around 80% of Tupperware products cost less than $50 in their online store. It means that you need to sell a big volume if you want to be successful or recruit a huge downline. That's my sincere advice is that you must use and like Tupperware products before you consider joining the program. What's would be the point of promoting something that you don't like?
How to Make Money with Tupperware?
First of all, you need to join their program and buy a starting kit. Starting out costs $79-119 depending on which starter kit you want to buy. You'll get a few of their products when you join. Here's an example: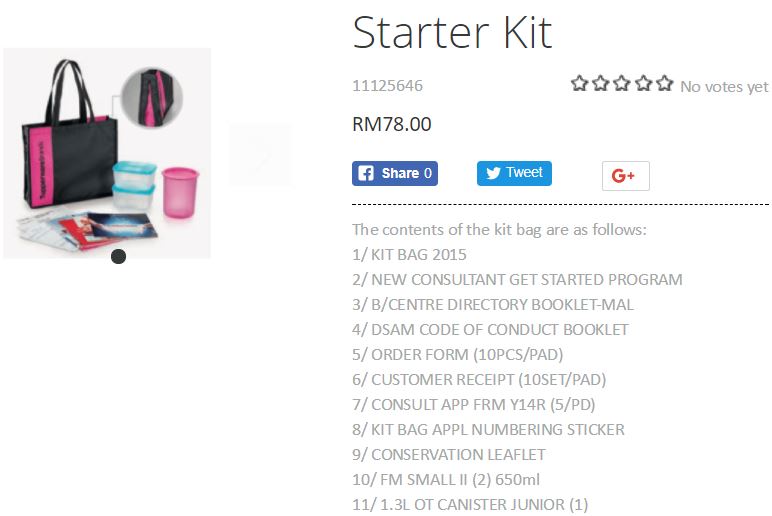 Then you are ready to get started. You can start selling their products right away. You don't need to have an inventory of their products. You can just show the catalog to prospects and they can choose which products they want to buy. Then you bring them the products.
Another option (my #1 recommendation) is to sell online when you can reach hundreds, thousands or even millions people through your blog or a social media. This step-by-step training will teach you everything you need to know about reaching people online. I use it myself and reach tens of thousands of people regularly even without meeting them in person. I am not part of Tupperware but you can use same methods to promote Tupperware as well.
Because Tupperware is a network marketing company, you'll also earn money for recruiting new members into the system. If you really want to make big money with Tupperware or any network marketing company you need to be ready to recruit tons of people. Otherwise earning big money is only a dream.
How Much Money Can You Make with Tupperware?
This short video 2-minute video explains how much commissions you could earn by selling Tupperware products. Notice that it's a promotional and the lady wants you to join their program. Anyway, it's still quite informative and simple.
The lady gives an important point. The success with Tupperware eventually depends on you. The more you sell and recruit, the more you will earn. Some people are able to make even millions with this kind of systems. On the other hand, it's important to remember that +95% of members usually spend more on a starter kit and products than they ever earn in the program.
Tupperware Income Disclosure Statement
Have a look at real earnings of Tupperware consultants in Canada: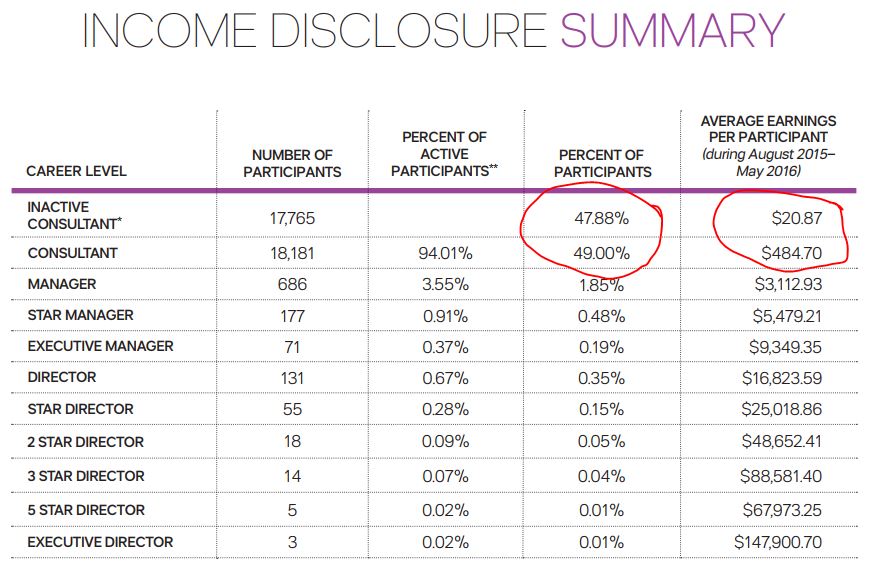 Above you can see Tupperware income disclosure statement for 2016  in Canada. It shows quite brutal statistics. Tens of thousands of people don't earn almost anything. Less than 1% of members make any significant money.
So yes, you can make money with Tupperware like you earn with any other MLM-business. The failure and success depend on you. If you love Tupperware products, you have a hardworking and persistent character you can make a fortune. If you are like most people, you will probably spend more time and money on the products and system than you earn.
My mother bought the starter kit. Made some sales to earn the money back and then quit the program. Her hourly earnings weren't anything significant with the system. That's how it goes with any this kind of system. You need to work months and even years until you are getting paid well. It, of course, requires that you have worked hard during those years.
Is Tupperware a Pyramid Scheme?
If only a few people on the top are making big money and the company has a pyramid form, is it a pyramid scheme? Not always. Tupperware provides high-quality products and they don't solely rely on recruiting. That's why it can't be considered as an illegal pyramid scheme.
A pyramid scheme is a system where almost all of your earnings depend on recruiting. In that kind of systems, products don't have real value and they are just created to hide the pyramid scam.
I've heard people accusing Tupperware a pyramid scheme. Some people even said that affiliate marketing is a pyramid scheme (lol!). It only proves that those people haven't really understood what is a difference between a legal MLM and an illegal pyramid scheme.
Tupperware is much better than most MLM-programs. Otherwise, they couldn't have lasted for 70 years.
Conclusion – Is Tupperware Worth It?
Even though Tupperware isn't a pyramid scheme the more important question is whether the system is worth joining or not. Facts and my experience clearly show that most people don't earn almost any money with the program. Do you belong to that 1% who earn good money with Tupperware?
You need to answer that question yourself. I know that I could succeed with Tupperware but I have other projects at the moment so I need to focus on something and not to spread myself in 10 directions.
Another reason why I don't join is that I am not a big fan of MLM-programs. I prefer buying the products that have the best price/quality ratio. Tupperware and other MLM-systems have quite a lot of "air" at their prices. Of course, you make more profit as a distributor when prices are expensive but do you provide the best price/quality ratio for your customer?
Anyway, if you have read this far I believe you are interested in making money from home. I have reviewed more than 300 work from home opportunities and Wealthy Affiliate is my #1 recommendation. They offer a step-by-step training that teaches you to earn money even while you are sleeping.
It's not a get-rich-quick scheme. As I mentioned before, making money requires work and persistence. Still, Wealthy Affiliate provides all tools you need to become successful: Training, community, tools, support and my 1-on-1 mentoring (a bonus for my website readers).
---
What is your experience with Tupperware and other MLM-products?
Would you like to learn how make sales online even while you are sleeping?
Let me know in the comments below! 🙂