Amway is one of the oldest multi-level marketing programs in the Universe. It's a proof that they have done something right. If Amway would be a scam, it wouldn't exist anymore.
This MLM-system has been around already for almost 60 years but still you can sometimes hear a question, "Is Amway a Ponzi Scheme?" In the next 3 minutes you will get answers to all of your questions regarding Amway. Our team member has made a comprehensive review about Amway and she'll share her findings today.
I will also give a quick look at a technique how I earn income online.
Amway Review
---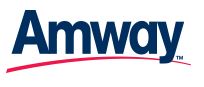 Name: Amway
Website: www.amway.com
Founded in: November 9, 1959
Field: Multi-level Marketing
Overall Rank: 30 Out of 100 (Check Out My #1 Recommendation, 98 Out of 100)
---
What Is Amway? – Freedom, Family, Hope and Reward 
Amway ("American Way") is a multi-level marketing/direct selling company that sells a variety of products that ranges from health, beauty, home care and personal care products. People interested in Amway's products can choose to become an Amway independent business owner (IBO) or be an Amway customer.
Amway was launched in 1959 by Jay Van Andel and Richard DeVos, with its headquarters located in Ada, Michigan. Over several decades, Amway has been able to conduct its business through numerous companies and presently operating in over 100 countries worldwide. Towards the end of 2012, Amway and family of companies under Alticor reported sales of USD$11.3 billion, making it the seventh consecutive year of growth for the company.
In 2015, Amway way was ranked No. 29th among the largest private companies in the United States by FORBES and No.1 in Multi-level Marketing by Direct Selling News. It still remains one of the highest revenue generating and successful network marketing company in the world right now.
As written on their website, Amway continues to build on the original values and principles of its founders, to ensure the passion of business stays alive.
These fundamentals include:
FREEDOM
FAMILY
HOPE
REWARD
Amway hopes to help people start their own business with the promise of access to exclusive products, a low startup cost, and a 100 percent satisfaction guarantee. However, when I look at their products and ultimately high prices, I am not so convinced…

Amway Products – Everything You Could Imagine!
Amway is not in shortage when it comes to products, which ranges from health supplements to beauty, and all the way to laundry detergents. They offer numerous products, including popular brands like Nutrilite, Artistry, XS, and Legacy of Clean.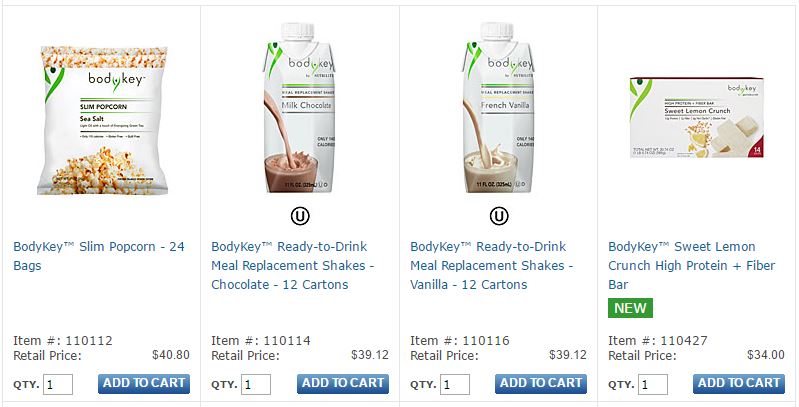 Amway has one of the largest product lines when compared to other multi-level marketing companies. Some of their product categories include personal care products, water & air purifiers, home care products, electronics, Jewelry, Nutrilite dietary supplements, insurance and cosmetics amongst many others. "BodyKey" products that you see above remind me of Herbalife products which are another MLM-system. At least prices are very high as well.
I decided to check for the prices of these products and found out that they seem to be on the expensive side but Amway claims it's because of the quality and in-depth research that goes into the manufacturing and development of these products. Well, I think their market target is towards people who waste money the middle class and higher group of people.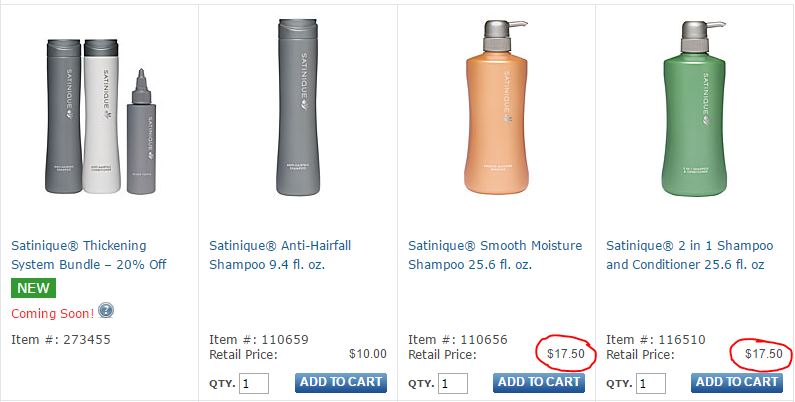 Some of their makeup products are pretty similar to Mary Kay MLM-system. Do you know how you could create a "successful" MLM-program as well?
1.Go to a supermarket.
2.Buy lots of products
3.Sell those products to other people for the 2-3x price and say that they are special and there was lots of research.
I prefer affiliate marketing because then you can sell products with a great price/quality ratio. Sometimes you can even give discounts on some products like I am giving. It's very different than MLMs where you need to sell super expensive products to your friends.
Amway Commission Structure – Typical MLM-Stuff
Amway like all other network marketing companies, you get paid when you or those whom you had sponsored are able to sell its products. As a sponsor, you will be responsible for your downline and also have to ensure that they duplicate your efforts to become successful. That is the only way to make more money, and they can also make a decent income. MLMs are interesting in a sense that you can earn passive income.
This video explains how Amway compensation plan works. WARNING: The video is created by an Amway salesperson who is promoting their program. I attached it here just for educational purposes because I want to show how their system works.
Do You Want a
FREE
& Easy-to-Follow
7-Day Course
to
Make Money Online
for Beginners?
Easy-to-Follow

Beginner-Friendly

My Personal 1-on-1 Support for You
Get Started for FREE Below Before this offer goes away!
But honestly, I'm not a fan of the stair-step breakaway model they use because it promotes an attitude where sponsors don't necessarily want people to pass them (since they are able to make more money if their downline don't "break away" in other words).
However, Amway pitches that people can be financially free and can determine how much effort and time you want to put in but I have to tell you the truth- the number of distributors who are able to generate a sufficient income on a regular basis is lower than you expect. Even though you are rewarded for the work you do, but it would not be such a good idea to solely go with this method of earning as your source of livelihood.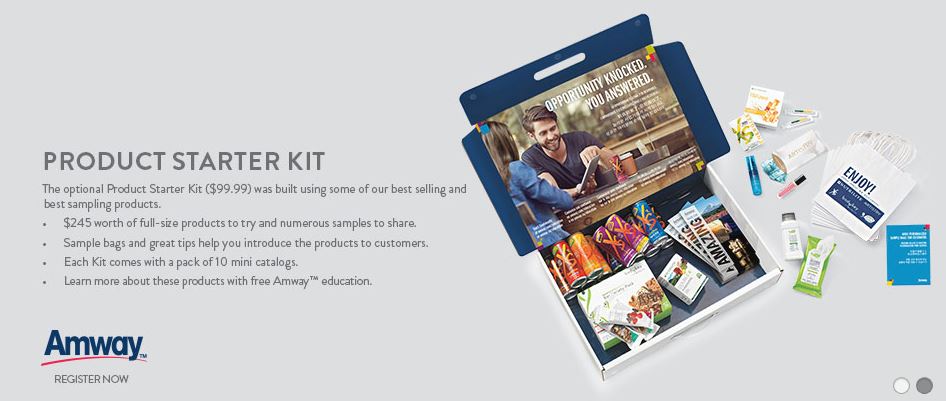 If you are interested in joining Amway, you will have to register as an Amway IBO to gain access to the compensation plan. The startup fee is $62, which includes a Welcome Kit with a step-by-step guide. However, there is also an available option to purchase the Welcome Product Kit for $83.99 and this includes full-size products and samples. In addition, product brochures are also made available to help you in promoting the products to your customers.
However, as easy as they make it sound, it is not for everybody… the truth be told, "not all that glitters is gold".  Let me remind you again that a major problem all representatives face in Amway and in the network marketing industry as a whole, is the inability to generate target leads for their business.
The cold fact is that 99% of people don't make decent income in MLM-programs.
Training and support – Events and Mentoring
Amway ensures guidance and several pieces of training that will assist Amway IBO to establish their business. You can choose to have online or personal courses or partake in the Business and leadership training courses. In addition, you can also have training and support from your sponsor and other Amway IBO members. The customer service is always available to answer all questions.
Amway Training includes:
Product- specific training
Business education
Mentoring programs
Self-improvement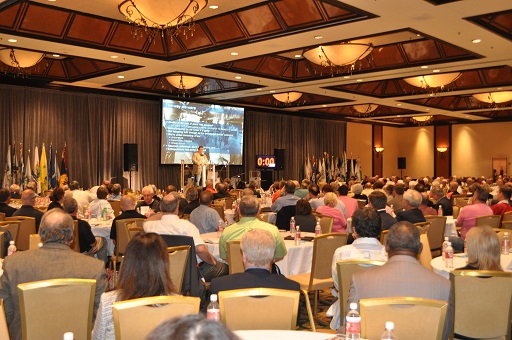 Pros & Cons
Pros:
Amway has been around 50+ years
Cheaper than most MLMs to get started
You can build your business locally and internationally.
Amway has a good working environment with friendly coworkers, usually available and willing to help with anything
You are provided with the opportunity to assist others in building a successful business while you reap the benefits as well.
They developed an App for online business management and placing orders.
You will be able to attend business and educational meetings in world-class destinations. (Typical MLM "revival meetings")
Cons:
This business model can be intimidating when you are new and have no prior experience in direct sales.
The compensation plan design requires a lot of time and effort.
Qualifying for commissions requires more volume than most other companies, this keeps new distributors in the red for a longer period of time.
Amway has been around for decades and hence there is a great possibility that someone else in your area is already selling Amway products.
The negative perception of MLM or direct sales from most people.
OVERPRICED PRODUCTS
Conclusion – Is Amway a Ponzi Scheme?
Amway has indeed proven to be a highly successful multi-level marketing business with a proven track record of sales. It is also generous of them with the 100% money-back guarantee policy (first 90 days) for people who feel disappointed after signing up with the health and beauty company. However, the question of integrity is not to be ignored, especially with the numerous lawsuits over the years.
In addition, many MLMs promise full money back guarantees but then there is a little print which tells that it's almost impossible to get your money back. I don't know if that's the case with Amway but I'm just suspicious.
Amway can be a good money making opportunity for a few people but is it even so ethical after all. Prices are +2x higher than in supermarkets even though the value wouldn't be higher at all. MLMs always need to have overpriced products in order to give money to all members. That's how those systems are created.
If you are looking for a legit way to make money and to become your own boss, have a look at Wealthy Affiliate. It is a step-by-step training and a community that has taught me and hundreds of thousands of other people to make money online. I have friends who are making $10,000 per month after finishing their training and putting it into action. And they didn't have any prior knowledge about having an online business.
Wealthy Affiliate is not a "get-rich-quick" scheme. Those guys who are making $10,000 per month online worked very hard. I am on my way there and I know that I need to work hard to achieve it. But now I have all tools to make it and I am very convinced to reach that goal. You don't need a single penny to get started so you can put your credit card away.
Get 20 interactive video lessons and 2 websites for free.
Do you have experience of Amway or another similar program? What did you like?
Let me know in the comments below! 🙂