According to Wikipedia passive income is an income received on a regular basis, with little effort required to maintain it. In other words, you are getting passive income. You don't need to work almost at all to get money. In this post, we are going to have a look at 5 benefits of passive income. I will also reveal to you how I earn money online on "autopilot".
---
How to Earn Passive Income Online? – Video
Before we dive into the article I want to give you an opportunity to take a look at my video where I explain the benefits of passive income and how you can earn it as well. I believe you will find this helpful and valuable. Enjoy!
---
Why is passive income important? Here are the 5 reasons.
1.You can provide value for more people
2.It forces you to learn
3.You have more time available for other things
4.Live anywhere you want
5.No income limits
Would you like to learn to earn passive income online? I earn money while I sleep, go for a walk, chat with my friends or lay on the beach.
Numerous people who have gone through that training are nowadays earning a full-time income online and having a freedom to live wherever they want and work whenever they want. Some people went even from $0 to $10,000/month without prior knowledge. NOTE: Of course it required work and persistence but over the time course it pays off.
Anyway, let's discuss now more in detail about the benefits of passive income
1.Value for More People
If you want to earn money you need to offer value for someone. If you are an employee you are providing value for your boss and his customers. Then the customers pay your boss and the boss pays you and takes a little for himself.
Usually, if you want to earn the passive income you need to sell something. Rent a property, sell books, sell movies, sell music, sell other products or services which don't require your own time anymore or sell investments when the value has gone up.
We all have 24 hours/day. If you want to counsel 100 different clients every day it's almost impossible. But if you write a book or create a website you can counsel 100 000 people every day if they read your book or visit your website.
Or you can make a great song that serves 1 000 000 persons all around the world. Once you have made the album people can buy it and you get passive income.
2.It Forces You to Learn

Let's face the fact: earning active income, in general, is dead easy. You send a job application, go to a job interview and get applied. Then you start doing what your boss tells you to do and he pays you. You are just required to do what your boss says but nothing more. (Okay this is a bit simplified but you understand the point.)
But if you want to earn a passive income you usually have to learn some skill before you can earn it. There are many different ways to earn passive income but probably one of the most common ways is to have your own business.
When you have your own business you need to be interested in your own subject and provide value for other people. Then you need to learn marketing and selling. Of course, you can outsource many things but most of the time having business forces you to face and learn many things that you haven't ever faced before.
3.You Have More Time Available for Other Things
Let's say that you are working 40 hours a week and sleep 8 hours a day which makes 56 hours a day. There are 168 hours in the week so you are awake 112 hours a week. That means that you are working over 35% of the time you are awake.
If the travel to your work takes 30 minutes back and forth, then your work requires over 40% of your time. THINK HOW MUCH THAT IS! Add the time you think and talk about your work with your friends. It means that work takes the half of your whole time (and life).
Do you want to learn new skills that you are not practicing at your workplace? Do you want to study some interesting subjects but you don't have time because of your work? Or are you bored with your actual work? If you answered yes, then passive income could be a good choice for you.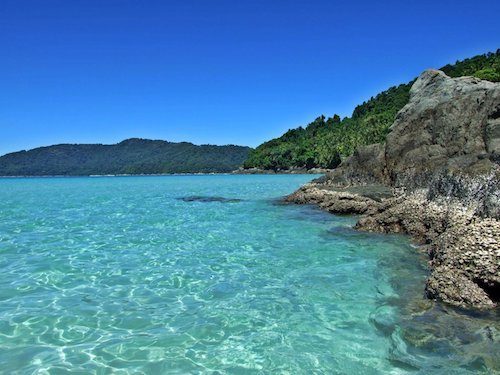 4.Live Anywhere You Want
Do you want to travel, dive into new cultures and live anywhere you want? When the income you made doesn't require your presence you can choose where on this planet you want to spend your time.
Online businesses are a great example. When you have a laptop and internet connection you can connect if it's required.
Do You Want a
FREE
& Easy-to-Follow
7-Day Course
to
Make Money Online
for Beginners?
Easy-to-Follow

Beginner-Friendly

My Personal 1-on-1 Support for You
Get Started for FREE Below Before this offer goes away!
I just want to mention that there is no 100% passive income. If you buy and hold stocks then it's probably 99,5% passive income. and if you are renting houses you still need to find a tenant and see that he has paid the rent.
But compare for example if you are driving taxi and earning commission of your shifts then it's 0% passive income.
5.No Income Limits – $10,000/Month? No Problem.
There are 24 hours a day. If you earn $50/hour (which is a lot over average) that makes $400 in 8 hours. If you work 14 hours that makes 700$. But there's actually a limit. Your income limit is $700/day (given that you can work 14 hours a day).
But when you are earning a passive income you can earn $10 000/day because work doesn't require your presence. Warren Buffett earned $37 million per day! in 2013. Let's compare $700 and 37 000 000$. Is there a little difference? Which one would you prefer?
If you are working only for active income there always will be some limits. If you earn $20/hour the limit is 280$/day.
Instead of going to study 5 years university degree (and get a student loan) could one possibly be to build a business and start earning passive income?
Summary – Everything Is Possible for You!
Earning passive income is highly beneficial and recommendable. By earning the passive income you can provide value for millions, learn a lot of new things, have more time do the things you want and live anywhere you want.
Remember that earning passive income doesn't mean getting rich overnight. It usually requires a lot of hard work and studying before you start earning it.
If you are interested in earning passive income through online business I recommend to start in Wealthy Affiliate
What do you think about passive income? What are the greatest benefits in your opinion?
I would love to hear from you in the comments below.