Is Vertcoin Worth investing? What is the coin all about? Is Vertcoin mining profitable? When is the right time to buy?
If you are looking for answers to any of these questions, you have landed on the right page. In this article, I am going to tell you about one of the oldest cryptocurrencies called Vertcoin. I am sure you'll find my Vertcoin review informative and valuable.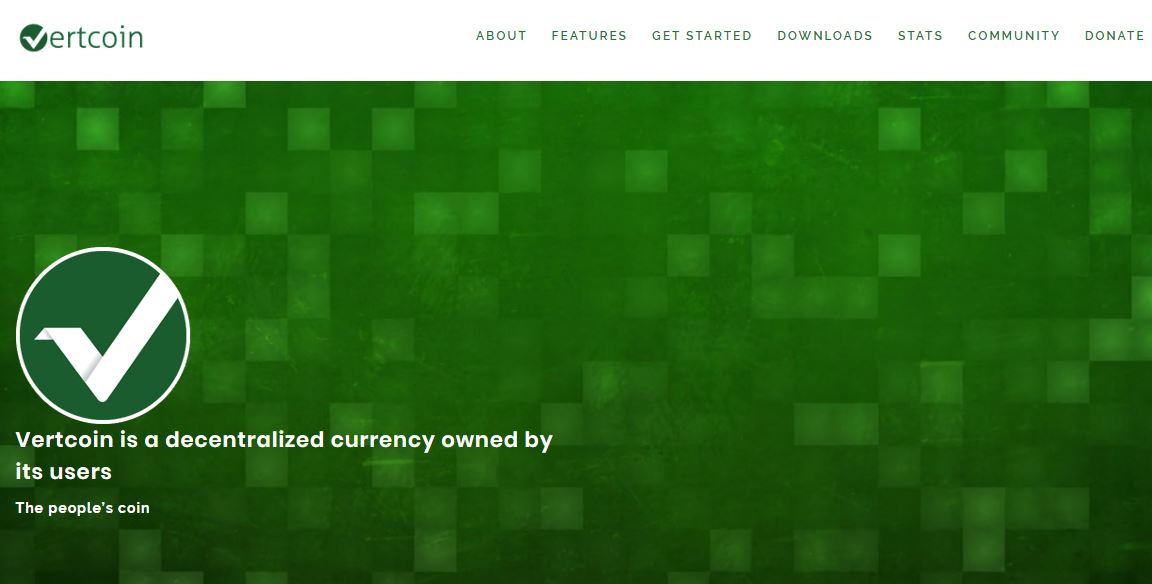 Vertcoin Review
---
Name: Vertcoin
Launched: 2014
Type: Cryptocurrency
Short Review: Vertcoin is a pretty similar cryptocurrency compared to Bitcoin and Litecoin. However, they are trying to make some improvements compared to them. It uses Next-gen ASIC resistance and was the first crypto that implemented stealth addresses. Vertcoin mining is also more profitable for an individual user than mining Bitcoins which has made it interesting for some individuals.
As always, I have to say that investing in cryptocurrencies involves some risk but also a great potential. Vertcoin is a potential crypto that can make great of the time course. On the other hand, some people say it's unlikely that Vertcoin would beat Litecoin or Bitcoin.
If you are looking for a proven way to make money online, I recommend taking a look at this step-by-step online business training.
---
Is Vertcoin Worth Buying? – Video Review
Before you start reading my full article I want to give you an opportunity to take a look at the Vertcoin video that I have created for you. In the video, it's also possible to show and discuss the things that aren't so easy in the text format. Enjoy! 🙂
---
What Is Vertcoin?
Vertcoin was released on January 8, 2014, and it's one of the oldest peer-to-peer cryptocurrencies. It works in a similar way like Bitcoin (and Litecoin) but they have added a few additional features including stealth addresses and ASIC resistant Proof-of-work (PoW) function.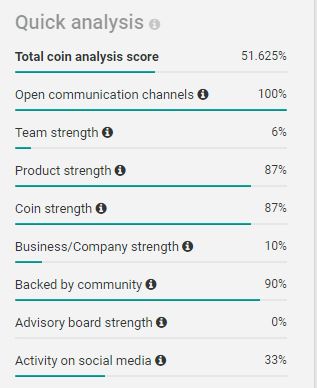 They want to underline and emphasize that Vertcoin is decentralized cryptocurrency that large banks or other organizations don't own. It doesn't have only one algorithm for mining but five that are united. In practice, it makes it possible for an average individual to mine Vertcoin much more easily than Bitcoin, for example.
With Bitcoins, it requires much larger resources to mine coins. That has lead to a situation where an average individual doesn't have good resources for mining. Some companies or groups have bought even warehouses where they mine Bitcoin. That's fine but if only a small group makes all the mining, the idea of decentralization may fail. That is not going to happen in the near future but Vertcoin technology enables mining also for people who don't have many resources.
Right after its launch, the price of Vertcoin was high but they dropped pretty fast. The market cap of Vertcoin went from over $6 million to less than $100,00 in a few months. Some people thought that this cryptocurrency is dead and won't rise again. However, in the Spring of 2017 it started growing again and by the end of 2017, the market cap had risen to more than $400 million. People had to admit that Vertcoin must be taken seriously.
Benefits of Vertcoin
First of all, I need to mention that Vertcoin is a cryptocurrency with a real potential unlike Ponzi schemes such as Bitconnect. The team behind Vertcoin wants to make everything transparent and open. That naturally builds and makes it
They have, of course, many other benefits but I want to raise two of them now. If you are interested in reading more, you can always take a look at their official website.
Bitcoin is often criticized for slow transactions. Sometimes people have reported that it took even an hour to make a payment with Bitcoin. Even though this is a short time if we compare to banks, it's still a long time in the world of cryptocurrencies. Vertcoin implements a lightning network technology that could enable a huge scalability and immediate transactions.
Vertcoin has one of the most active communities in the cryptocurrency world. You can discuss with the community members on Facebook, Twitter, Discord, and Reddit. Some people say that having a community doesn't add so much value but I disagree. Having an active community has several benefits if you are considering in some cryptocurrencies. It means that many people already see potential in the coin and are interested in using it in the future.
In the end, it doesn't help even if the technology of cryptocurrency would be good if there isn't a community using it. Vertcoin is a much better investment option than some unknown coins that have little or almost no community at all.
Is Vertcoin Mining Profitable?
If you have taken a look at the official Vertcoin website, you have probably seen the following statement:
Do You Want a
FREE
& Easy-to-Follow
7-Day Course
to
Make Money Online
for Beginners?
Easy-to-Follow

Beginner-Friendly

My Personal 1-on-1 Support for You
Get Started for FREE Below Before this offer goes away!
"Mining should be fair & easy! "
You don't need large warehouses or ultra-fast computers for mining Vertcoin. It's possible to mine it also with a normal computer. Basically, you just need to get a Vertcoin wallet and download the mining software to your computer. They call it a "1-click mining" because it's made so easy that you can almost mine with a single click. You can take a look at the picture below how their mining software looks like.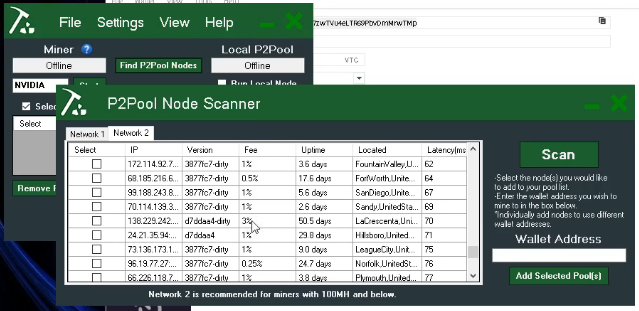 First of all, I want to say that mining Vertcoin or any other cryptocurrencies just with one or a few computers won't make you rich. Yes, you can earn some money but it's not anything very significant unless you have several computers running at the same time. Even though it's easier to mine Vertcoin than Bitcoin it doesn't mean that it would be a gold mine! 😉
A good thing with mining is that it can run in the background of your computer while you are doing something else or while you are not on your computer. In the other words, you are earning passive income which is a great thing. You can choose pools that you want to mine. Once the software has finished with one of them, it will automatically move to the next one.
That being said I need to admit that mining Vertcoin or any other cryptocurrency isn't 100% passive income. You still need to download a software, learn to use it, select pools for mining, maintain your computer, etc. Most of those activities don't take so much time but there are more profitable ways for making money online than crypto mining, in my opinion. Have a look at my this money-making opportunity. I have used it myself for +2 years and I can recommend to you as well.
At this point, you are probably saying me, "Roope! Tell me how much money can I earn??" I admit that I don't mine myself because there are more profitable ways to make money but I have listened to experiences from people who have done so. At the moment you can make approximately $5-10 per day with mining if you are using a basic computer.
Is Vertcoin Worth Buying?
First, let's take a quick look at the price chart of Vertcoin: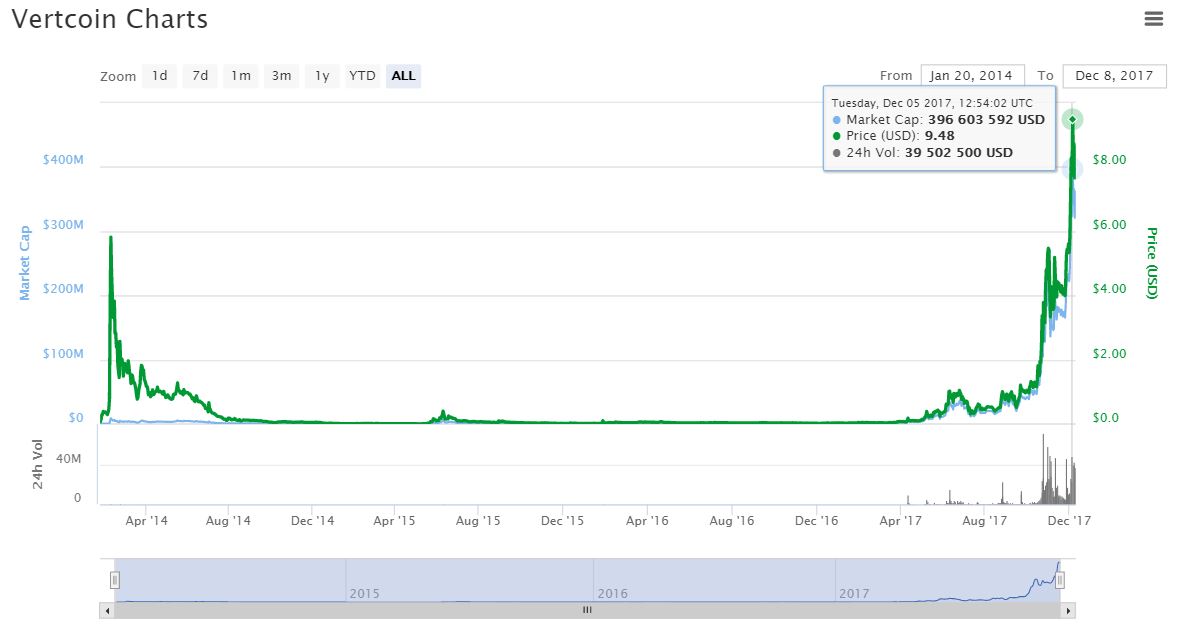 As you can see from the picture above, the price of a Vertcoin was close to $0 for a long time. Then it started growing in the Spring of 2017. When we came to the December of 2017 the value of one coin was around $10. That price is almost 500 times higher than it was one year ago. In the other words, we can confidently say that it would have been a great investment to buy a Vertcoin when the price of one coin was less than $1.
When the price was around $5-6 some crypto YouTubers said the price is so high that it's probably just the best to wait for the dip. If you have been following the cryptocurrency world, you have probably heard that phrase also before but then the price of a coin just exploded to the sky. Vertcoin didn't literally explode but the price doubled within a short period of time.
You are probably asking whether Vertcoin is worth buying any more or not. I am myself usually a long-term investor rather than a short-term trader so I would rather think about the long-term value of Vertcoin. Will it be higher after 2, 5 or even 10 years?
In my opinion, the biggest question is whether it really can compete with Bitcoin and Litecoin. At the moment Vertcoin is far behind and those two bigger coins have a much bigger user base. If Vertcoin technology is really better, it could be worth buying. I recommend making a profound research on technical aspects if you are interested in putting big money. Otherwise, I would just bet on Litecoin and Bitcoin. (Disclaimer: This is just my personal opinion and not an official investment advice.)
Conclusion – Is Vertcoin a Good Investment?
Vertcoin is a potential investment. It has a team of developers who are doing their work to make the coin better. Vertcoin has additional features compared to Bitcoin which can give it a slight edge in the "cryptocurrency race". On the other hand, Bitcoin has still a huge user base and it's completely dominating the competition.
If you like "betting" small amounts for different potential cryptocurrencies, Vertcoin can be one of them. But if you are going to invest lots of money, I recommend that you make a further analysis also on the technical aspects comparing Bitcoin, Litecoin, and Vertcoin. Then make a decision based on your research.
As I mentioned in the beginning, investing involves also some risk so you need to be ready to lose your money in the worst situation. If you want to have a proven method to make money online, take a look at my #1 work from recommendation (especially for beginners).
---
What do you think about Vertcoin?
Is it worth buying or not?
How Much will the value be in the future?
Let's discuss in the comments below! 🙂