Would you like to earn money by commenting blogs and forums? Wouldn't that be easy? Or if you are a blog or forum owner, would you like to get more people commenting your blog? Is Postloop a scam or an honest place for you to earn money or get comments to your blog/forum?
I made a research, tried it myself and today I am going to reveal what I found out. First, I would quickly like to mention that I have experience of more than 350  "make money online" products and programs so I think I can say a thing or two about Postloop as well.
---
Postloop Review 2017 – UPDATE 29.10.2017
After using several hundred dollars on Postloop, their service has exceeded my expectations and I have really enjoyed using their website. It has helped me to boost Google rankings, improve my website's user experience and add more value to my posts.
I just recorded a YouTube video where I explain how Postloop works, what are the benefits of using it and how much money can you earn. Please, have a look at it below:
Postloop.com Review
---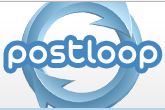 Name: Postloop
Website: www.Postloop.com
Founded: In 2010 by Royal Medial LC  in South Carolina
Type: Comment Exchange Platform
Overall Rank: 93 Out of 100 (Check Out My #1 Recommendation, 98 Out of 100)
---
What Is Postloop? – A Place to Earn Pocket Money Or to Get Comments
There are two main things that you can do through Postloop.
Earn money by commenting on different blogs and forums.
Request comments to your blog or forum.

If you are a blogger or a forum owner, you probably know that it may be challenging to get people to comment on your blog. That's where Postloop comes in!
The idea behind Postloop is great. It's a win-win situation for those who want comments and for those who want to earn pocket money online. However, as a business owner, I wouldn't spend my time commenting other people's blogs to earn a little money.
That's why I don't recommend it for you either. I recommend that you would create your own online business as well with this step-by-step training. I didn't have any prior knowledge when I started out but now I am earning consistent income through my online business. Some of my friends have already reached +$10,000/month income level and I want to go for that as well.
Anyway, let's come back to Postloop. I invested some money in their service because I was curious if it really works.
How to Make Money with Postloop?
First, you need to create an account which takes around 10 seconds. Then you fill out your profile information to earn more for each comment.
In order to earn money by commenting you need to get approved by Postloop team. This is how they get rid of spammers and low-quality comments.
You must first submit 10 sample comments to show your writing capability. They require that you have an excellent English. If you are a fluent English speaker/writer, there shouldn't be any problem. Just quickly check your grammar when submitting those 10 posts so they will accept you. I recommend also writing at least 4-5 sentences per each comment.
Approval happens only once so you don't need to care about it afterward.
After an approval, you can start earning money with your comments. You can choose which blogs and forums you want to leave a comment. You can see some examples in the picture below.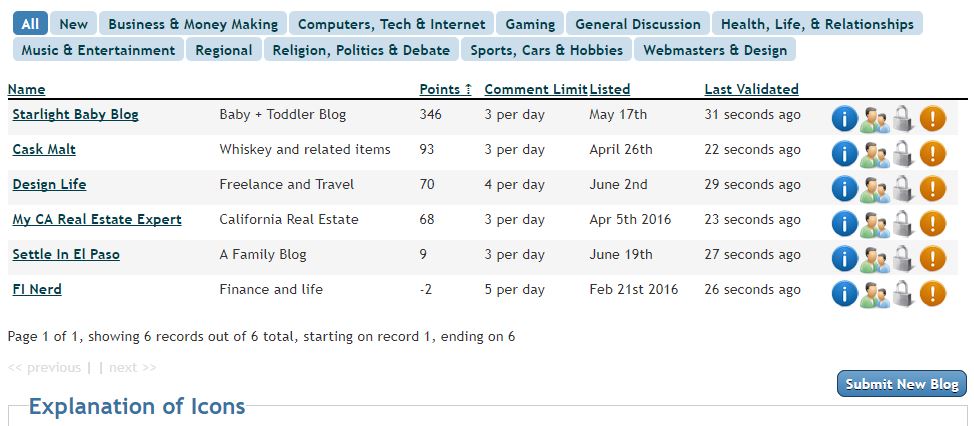 Postloop Earnings – How Much Money Can You Make?
When you give comments, you will earn points and afterward, you can exchange those points for cash.
Do You Want a
FREE
& Easy-to-Follow
7-Day Course
to
Make Money Online
for Beginners?
Easy-to-Follow

Beginner-Friendly

My Personal 1-on-1 Support for You
Get Started for FREE Below Before this offer goes away!
How much you earn for each comment will depend on your ranking. In the beginning, you have a low ranking but when you give more comments, you will earn a bit more. When you start out, you earn $0,05 per comment. The average earning is around $0,08 per comment and when you have a high ranking, you can earn $0,12 per comment.
That doesn't sound a lot because it's not much. I have paid even $1 per comment on my websites so $0,05 is nothing. There was a discussion on Reddit about the earning potential in Postloop. I think the following comment concludes the discussion well:

So, I would say that the earning potential is ultimately small. Why wouldn't you create a gig on Fiverr and say, "I leave comments on your blog if you pay me $5" if you really like earn money by commenting on blogs?
UPDATE: Some members with higher rating have said me that they are earning $5 per day with Postloop.
Postloop Payment – How Does It Happen?
When you have reached the minimum payout level $5, you can request the cash out through PayPal. I think using PayPal is very practical and I use it myself for getting money from similar services.
You can quickly calculate that members on Postloop need to leave around 62 Comments on average before reaching the payout minimum $5. That's why you won't be earning a very good hourly salary through Postloop.
Buying comments to your blog could be a better idea. Here are 3 reasons why I did it.
3 Reasons to Use Postloop as a Blog/Forum Owner
Comments on your blog or forum have several benefits. Here I will explain three of them.
1.Comments increase your Google rankings
Many successful online entrepreneurs have said this and I have experienced it myself. The posts that have most comments get ranked high and they get more traffic. More traffic means more income through a blog.
2.Comments show that your blog or forum is active
What would look worse than a dead website? Nothing.
When visitors see that nobody is commenting there, it already brings a feeling that this is not the very active place. Not always, but often it happens. But on the other hand, when visitors see that other people are commenting on a blog and you are responding all of them, it gives a good feeling for new visitors as well.
That's why I always reply to every single comment that comes to my website YourOnlineRevenue.com. Even though I'm busy my visitors are always a priority and I have created this blog for them.
3.Comments give you credibility and trust
This is tied to the second one. But think about this. Why do people read your content? Why do people buy something from you? Because they trust in you. Trust is the key element of all businesses and human interactions. Without trust almost nothing will happen. So, your key as a blog or forum owner is to build trust with your readers.
When people leave questions and comments on your website and new visitors read your answers, do you know what it builds? Trust. They see that you are actively helping people and answering people's question. They see that you are friendly and want to help them to achieve their goals as well.
Then they are ready to buy your thoughts and products.
An Example of Buying Comments
Let's take an example. You invest $100 for comments on your website. It moves up your Google rankings and brings you more visitors. Those visitors will see that you have an active blog because many people are leaving comments. When you are answering your comments, you build trust and credibility.
Then visitors go and buy your products and you earn $200 for those "extra" visitors. You invested $100 and earned $200. Not a bad deal.
Of course, this was a very simplified example but I believe you understood the point of investing money into blog comments.
Postloop Reviews – Are There Some Fake Reviews?
I have seen many positive reviews of Postloop but it seems that some of them are a bit fake. Some blog owners are just recommending Postloop to get more people to join that service. They haven't tried it themselves but they want to earn commissions when you join.
I am telling honestly what is Postloop all about and how it works. I also say that I don't use my time on commenting other people's blogs because I earn more money by building my own online business. But I made a deposit to Postloop to buy some comments.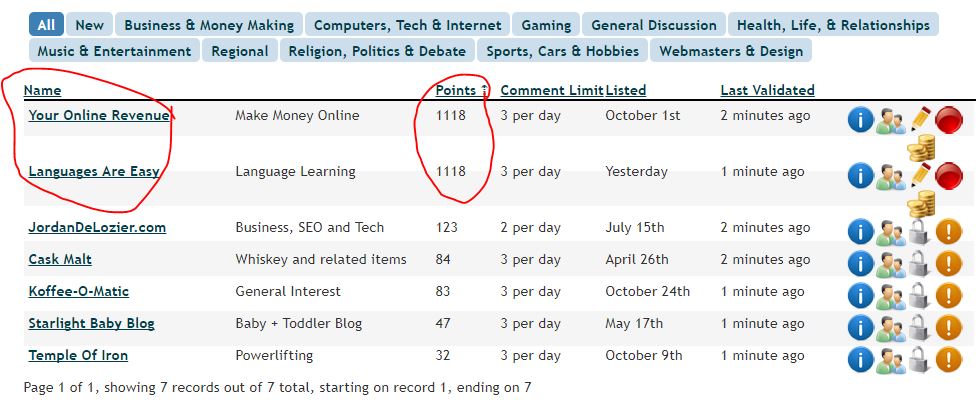 All in all, be always careful when you read people's reviews about any products online. Some website owners are not so honest because they just want to earn more money. They have started to value money more than honesty which is sad.
On Postloop you earn 20% from each referrals earnings. Let's say that you refer your friend and he starts using Postloop. If he earns $10, you will get additional $2. Your friend won't lose anything but you just earn some extra money. If you invite 100 friends and they all earn $10, you will earn already $200. Now you can understand the reason why some bloggers are pushing this service for you.
Conclusion – Is Postloop Legit?
Postloop is not a scam. I didn't find scam signs around this service and I decided to invest money in using it. You can also try it out and let me know what did you like it.
7-Day Make Money Online Email Course
Learn SIMPLE steps to make a LIFE-CHANGING INCOME online. I will help you hand-by-hand!
Postloop reminded me of one similar service called Easy Hits 4U where you were able to buy traffic to any website you wanted. However, Postloop seems WAY better because people will leave comments on your site instead of just visiting there.
In the end, I would quickly like to remind you about one highly important thing.
Don't Rely Only on Paid Comments
Your ultimate goal is to provide the most helpful content for your readers so they will engage with you naturally. If all of your comments come from paid resources, it means that you need to improve something.
Is your content engaging? How much time are people spending on your website? What actions could you take to make it more user-friendly?
Ask yourself these questions and take immediate action. You can also ask feedback from me in the comments below or inside Wealthy Affiliate. It's a community where many successful online entrepreneurs offer you a helping hand and give personal tips how you can improve your blog, forum, and online business.
---
Have you ever tried Postloop or similar services? What kind of experiences did you have?
Let me know in the comments below! 🙂