If you have been looking for a cryptocurrency exchange platform you have most likely seen Poloniex. Some people like Suppoman (famous cryptocurrency guy) are recommending it but the Internet is also full of complaints about the site.
In this article, I am going to answer big questions, "Is Poloniex a Scam? Is Poloniex worth it? Are there better alternatives?"
I believe you will find this very helpful but if you have any questions, feel free to leave them below and I'll be happy to reply you personally.
Want to Get My 7-Day Email Course to Make Money Online?
Enter Your Email Below to Steal My PROVEN Formula to Create Your Own "Money-Making Machine" In a Week...
We respect your privacy. No Spam.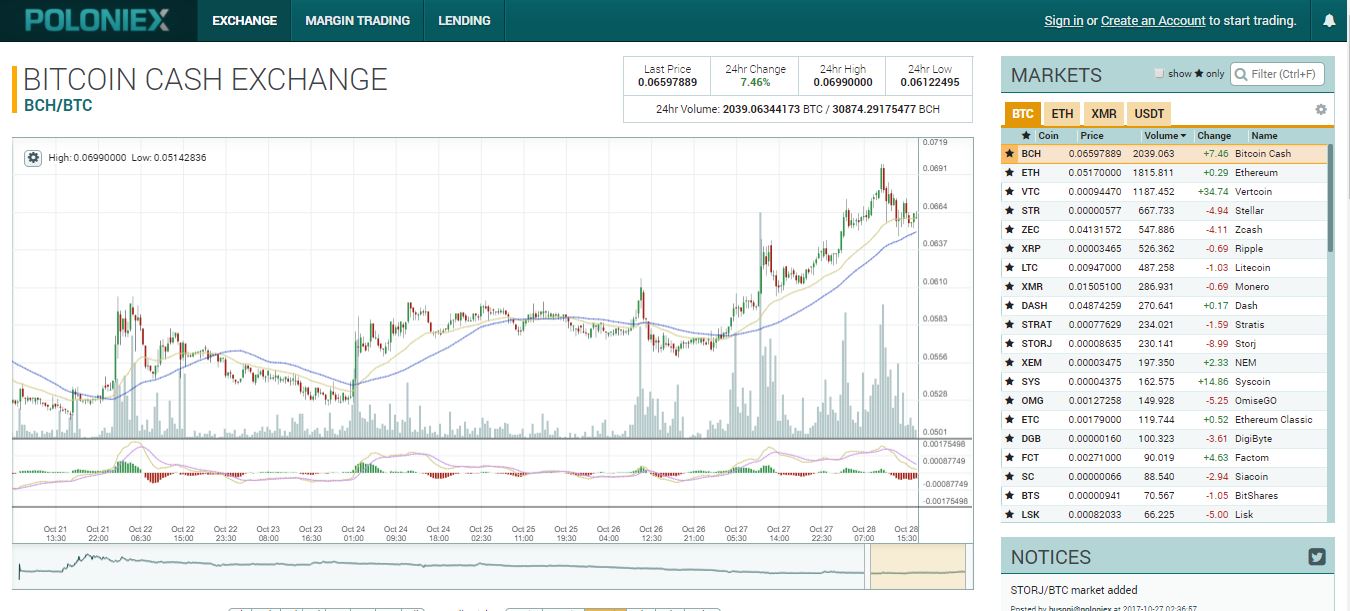 Poloniex Review
---
Name: Poloniex
Type: Cryptocurrency Exchange Platform
Short Review: I tried to set up an account on Poloniex for 4 weeks. No success. No responses from their support. Tons of customer complaints. Many withdrawal problems. Therefore, I can't really recommend Poloniex.
I use Coinbase and Kraken for buying and selling cryptocurrencies. At the moment you can get a $10 bonus on Coinbase through my link.
---
What Is Poloniex?
Poloniex is one of the most popular cryptocurrency exchange platforms on the Internet. They have been around for a few years and already millions of members are using it. You can exchange a huge list of cryptocurrencies on their website.
In total, you can exchange 169 pairs. Here are some of the currencies they offer for exchange:
Before we move further, I want to show you the video where I tell my opinion about Poloniex clearly. I also answer the same questions like in this article. I know many of you prefer watching video rather than reading a text so take a look below:
Poloniex differs from other cryptocurrency exchanges in a way that you can't use fiat currencies (euro, dollar and other "normal currencies") on their platform. It means that you need to transfer money to Poloniex from your other wallet. It's not a problem and works in a moment IF you have a verified account.
But please read further to find out what happened to me when I tried to get verified on Poloniex. It wasn't as easy as I thought. Let me tell you my story with their services. (which ended faster than I was initially planning).
Getting Started on Poloniex
I wanted to start using Poloniex because two of my friends and a famous cryptocurrency guy "Suppoman" (he has several cryptocurrency courses on Udemy and a YouTube channel) were using it as well. They told mainly positive experiences of Poloniex so I wanted to try as well.
Poloniex is also one of the biggest websites for trading more rare cryptocurrencies. I thought it would be interesting to try altcoin trading because there would be a potential of making big money in a short period of time. On the other hand, there is also a potential of losing lots of money quickly.
Poloniex Verification Process Wasn't As Easy As I Expected
I signed up to Poloniex and started their verification process. In order to get started, you need to fill in all your personal information which is normal. They want to secure that your information is right so nobody else tries to steal your account and identity.
I added all the information and started also the verification process. You need to send the picture of your passport and also a picture of you holding your passport and a piece of paper where you have written a current date (see the example below).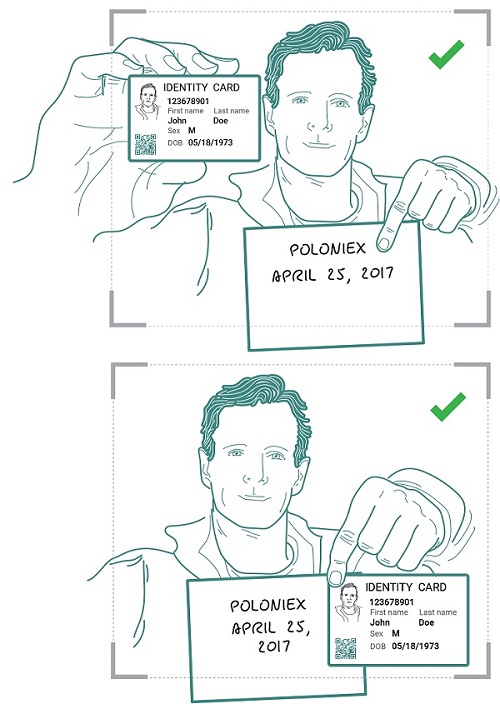 Do You Want a
FREE
& Easy-to-Follow
7-Day Course
to
Make Money Online
for Beginners?
Easy-to-Follow

Beginner-Friendly

My Personal 1-on-1 Support for You
Get Started for FREE Below Before this offer goes away!
I sent pictures and also the support ticket how long will it usually take to get verified. I had seen experiences from other people that it has taken even 3-4 weeks to get a verification.
After around a week had passed I saw that my account status was still "Not verified". The system asked me to send the picture of my passport holding a piece of paper with the current date again. I sent it and hoped for better results this time.
Then a few weeks passed without any progress. I checked my account again and now they were asking me to send my passport again! I had sent it already twice. Well, I tried to send it for the third time but the system didn't work but it only gave an error. Not very nice.
After trying to make Poloniex work over than a month I tried to let it be. It wasn't worth it because I was just losing my time without getting any rewards. In addition, their support wasn't answering messages.
I realized that I wasn't the only one with negative experiences with Poloniex.
Poloniex Reviews & Complaints
There are literally hundreds of Poloniex reviews on the Internet. First, I wasn't so concerned about them because I had also seen complaints of some other cryptocurrency exchanges that are completely reliable. But after trying the website for a while I realized there's a good reason behind those complaints.
Here are some averages what Poloniex has received on big customer review websites:
1,9 stars out of 5 based on 396 reviews on CryptoCompare
2,2 stars out of 10 based on 39 reviews on Trustpilot
2,6 stars out of 5 based on 20 reviews on BestBitcoinExchange.net
Let's have a look at a few examples of Poloniex complaints:



Poloniex Withdrawal Problems
Numerous accounts have been frozen on Poloniex and the members haven't been able to remove their money. In the other words, Poloniex has stolen even thousands of dollars from their members. Have a look at the warning video below:
One explanation for all these problems could be that Poloniex has grown so rapidly during the past months and years that they just can't answer all their support requests. However, that's not a valid explanation. Also, other cryptocurrency exchanges have been growing rapidly and they still provide help for their members.
Poloniex could always hire more employees to answer people's requests. Now they have made much more money because they have more members. But I think their popularity will go dramatically down unless they start changing their level of service.
Conclusion – Is Poloniex Worth It?
Some people don't call Poloniex a complete scam because many people have positive experiences of using their services. However, the fact that tons of complaints are flowing in all the time make their website looking very suspicious.
Their support team isn't answering messages either. How can you do anything with this kind of company? May they just close your account and take the money? There are also many people telling experiences like that. Therefore, I'm actually quite happy that I wasn't verified on Poloniex.
Who knows what would have happened if they would have verified my account but closed it at some point? It's better not to take that risk while there are more reliable cryptocurrency exchange platforms available that reply all support messages.
My #1 recommended way to get started with cryptocurrencies is to create an account to Coinbase and get $10 worth of free bitcoin. I used that bonus when I started and my friends have also taken it. It's probably the easiest $10 that you will ever earn. 😉
If you are interested in making money online, in general, I recommend starting on Wealthy Affiliate. Their training and community have changed my life. It has enabled me to quit my 9-5 job because with their support I learned how to make money online.
If you have experience of Poloniex or other coin exchanges, I would love to hear your experiences in the comment section below.
Which platform have you used? Have you also tried Poloniex?
---
Will Bitcoin (and Other Coins) Continue to Rise?
At the moment when I am writing this on 28.10.2017 the value of Bitcoin is +$5,750 and the value of all coins is around $170 billion. Many people are saying that Bitcoin and these coins are just a bubble and they'll soon dramatically drop down.
It's true that they may go down a little bit. However, I still believe in the long-term value of cryptocurrencies. They make so many things much easier. One of the biggest benefits is immediate transactions. If you transfer money with a bank it usually takes 1-3 business days to go through and if you transfer it far away, the bank may take huge fees.
Recently I wanted to transfer 20€ to my friend but guess what. The bank said they will take a 20€ fee if I transfer money to that country. Nice… I decided not to transfer it.
Another great benefit is that they don't have an inflation risk like fiat currencies have. If the European central bank prints more money, the value of the money in your wallet goes down. The total amount of Bitcoin is pre-defined so there isn't the same risk.
Based on these and some other benefits I don't see any reason why Bitcoin wouldn't keep on going up in value.
What is your opinion about the future of cryptocurrencies?