Have you been looking for ways to earn money with your smartphone? Or are you interested in making money online by photographing?
In this Foap app review, I will show you how this interesting app works and how you could make money with it. I'll also discuss the earning potential and take a look whether it's worth the time.
Foap App Review
---
Name: Foap
Cost: Free
Type: Mobile App / Stock Pictures
Short Review: Foap is certainly a legitimate website and it has gained lots of popularit during the past few years. It's a unique concept because you could earn money by taking pictures with your smartphone. However, notice that low-quality pictures won't sell and you need lots of skills to earn big money with this kind of apps.
The market is very saturated and there are thousands of new pictures uploaded every day. Still, there's always potential. If you are dreaming about a full-time income online, remember that it most likely take years of work with Foap.
If you are looking for more profitable ways to earn money online, I recommend having a look at this step-by-step training (it's completely free to get started). 
---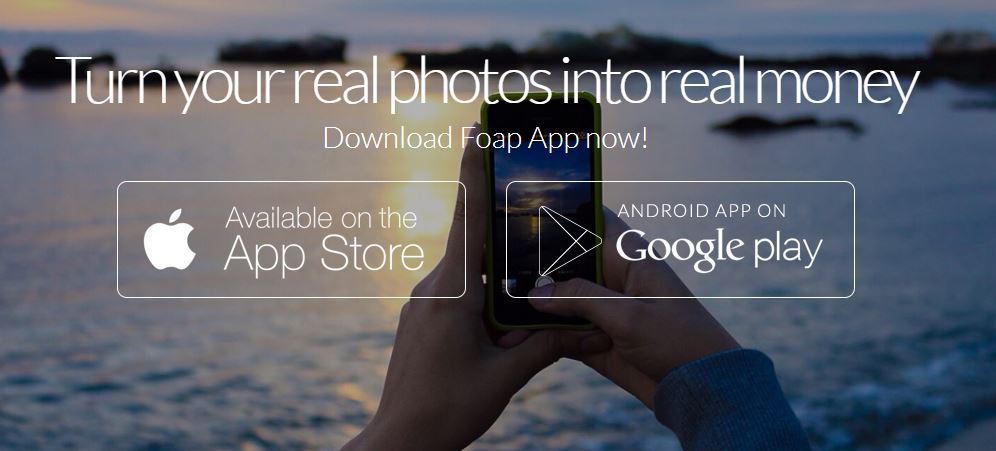 What is Foap All About?
Foap is an app where you can upload your pictures and other users can buy them for $10. It's like a huge marketplace of pictures where pictures can be bought freely. You can buy the pictures that you need at a cheap price and people can buy your pictures so you can earn some extra money.
The process of earning money happens in the following way:
1.Register and fill in your personal information.
2.Upload pictures.
3.Somebody buys a picture for $10.
4.You earn $5 and Foap earns $5.
The process is very simple and easy. It takes only 5 minutes to register and upload your first pictures to Foap and then they are there for anyone to buy. Is it really so easy to make money with Foap? Unfortunately not. If it would be so easy, everybody would be doing it.
But wait a minute… Many people are actually doing it. There are thousands and thousands of people (if not millions) using Foap so your pictures will have lots of competition. But don't be discouraged because competition means that somebody is making money there.
Who is Foap For?
Foap is designed for anyone who wants to make extra income by taking pictures by a phone. If you want to get rich quick, then it's not for you. If you want to make big income online, there are better possibilities on the Internet.

How to Get Found in Foap?
First of all, you need to fill all your personal information so your pictures can get exposed to others well. Then you need to have a verified PayPal-account. If you earn some money in Foap, they will pay it to your PayPal-account.
When you upload pictures to Foap, you will need to set at least 5 tags in order to be found. But don't worry about this because the app will automatically suggest you relevant tags that you could add.
Then I suggest you upload many, I mean MANY pictures. I saw some people who had even thousands of pictures uploaded. Compare your changes to get found with 10 or 1,000 pictures.
Do You Want a
FREE
& Easy-to-Follow
7-Day Course
to
Make Money Online
for Beginners?
Easy-to-Follow

Beginner-Friendly

My Personal 1-on-1 Support for You
Get Started for FREE Below Before this offer goes away!
Foap is really a community so in order to get found, communicate others. Rate pictures, leave comments and start following other "Foapers"
Can I make Big Money with Foap?
Yes and no.
First of all, it depends on what you mean with big money. Second, it seems that there are people who are making good amounts of money with Foap but I guess that they are VERY few. And they have probably used huge amounts of time to take and upload their pictures. Probably many of them would have just earned much better by having a real job (as a photographer, for example).
It would be interesting to make an experiment of using Foap 40h/week and see how much income that would make. I am not ready to take that risk of losing my time. But if you like taking pictures, uploading them to other people and you have some extra time, why not.
It's good to know that there are some scammers in the industry that you can easily make thousands of dollars per month just by uploading your pictures on different photo banks. It's completely possible to make $10,000/month online with affiliate marketing but I don't know anyone who would be making such income by selling stock photos.
However, below you can see the video which shows you some examples of the people who are earning even thousands of dollars with Foap. But the story doesn't tell how much time and effort they have put to make that income.
What Kind of Pictures Sell in Foap?
After reading a couple of articles about the subject and listening to people who well I can give you a few tips on selling pictures in Foap.
Any kind of pictures sell. People and companies just have different needs when they are buying pictures. Some people like more landscapes, some like romantic pictures, some like little details and so on.
Pros say that "people" and "business" pictures sell especially well on photo banks.
If you can catch a precious moment where is a lot of human feeling, that could sell well? I think it's because people can relate to the pictures and us humans are social creatures.
And of course, you want to have pictures with a good quality. Compare two pictures below. You may imagine which one of those two pictures would sell better. Better camera -> better pictures -> better income in Foap.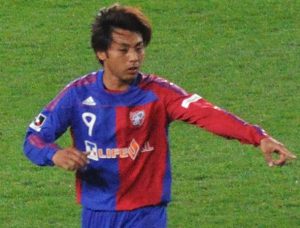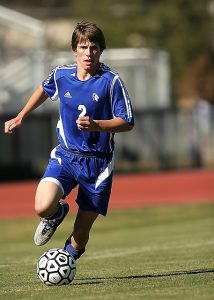 Understand Your Audience
In any kind of selling and business, it's important to understand who are you targeting. Are you targeting toothpaste companies, young families, retired people or whatever? Just define who is your audience.
Then post relevant content (which is in this case pictures) that your audience is interested in. When you are tagging your pictures, think what kind of pictures people are looking for. Would they really pay for it?
Take a habit of posting content regularly. One picture a day makes 365 pictures in a year and over 1,000 pictures in three years. And it only takes less than 30 seconds a day (with a little bit optimistic estimation). Remember that if you don't upload a picture, it won't get sold.
Conclusion – Is Foap Worth It?
I like the idea behind Foap. People can earn some money while taking pictures and companies that need high-quality pictures, get them for a cheap price. (At the same time Foap takes it's own commissions and the founders become rich 😉
However, after trying Foap for a while, I decided not use more time on this. My goal is to generate good passive income streams but I think that Foap is not the best for that purpose. Time/earning ratio isn't most likely as good like with affiliate marketing.
I keep on concentrating on affiliate marketing and putting Wealthy Affiliate's step-by-step training into practice. It works even better than I have expected and I have exceeded my goals this year. If you would like to learn it as well, I will give you my full support and
If you would like to learn it as well, I will give you my full support and mentoring. I offer it as a little bonus for my website readers. It means that I'll offer you personal tips to grow your online income and you can ask me anything you want inside Wealthy Affiliate without additional costs. In addition, it's completely free to get started.
---
Have you used Foap or some other photo banks?
Do you use other ways to make money online with photographing?
Let me know in the comments below! 🙂