Recently on YourOnlineRevenue.com, we have made lots of reviews about different website builders. Most of them have been very beginner-friendly but other ones are more suitable for beginners. It's amazing how easily a total beginner can create a professional-looking website nowadays.
In this post, I will answer the question, "What Is the Best Website Building Software for Beginners?" I will also give you a few other alternatives because you may have other personal preferences than I have. However, I have already of lots of experience in building websites so you can easily trust on my opinion.
I believe that you will find this article very useful if you are planning to create websites. If you need any help or support, don't hesitate to contact me by leaving a comment below. I will be more than happy to help with your website creation.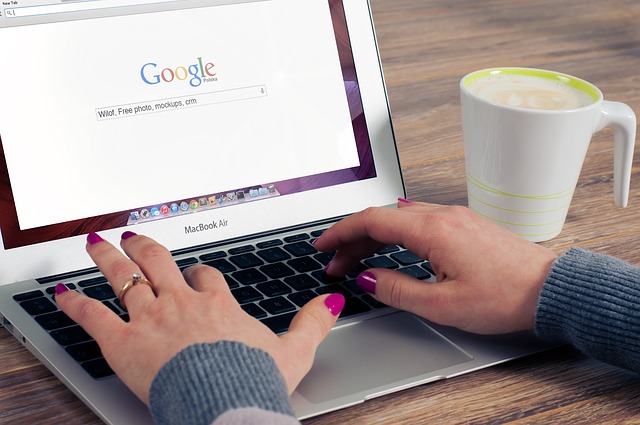 1.WordPress (SiteRubix-Platform)
WordPress is the biggest and the most famous website builder in the world. More than 27% of all websites on the Internet are built by using WordPress. They have more than 60 million users and those numbers are rapidly growing. In the other words, WP is literally dominating the Internet.
When I built my first website ever, I used WordPress and I was surprised how easy it was to create my very own website. I had always thought that I would need some programming or other special skills to build a website. I was wrong. You don't need to know anything about HTML or other programming languages.
I recommend using SiteRubix-Platform because it gives you the access to the best online business training for free. Even though you wouldn't be interested in building an online business and making money online, their training walks you through how to create a professional-looking website.
I have made you simple and easy step-by-step instructions how to create your very own WordPress website in 30 seconds.
WP has millions of independent developers all around the world. They have more plugins, widgets and other stuff that can help you to build your website. You don't need to know about those things anything because my step-by-step training will walk you through the hand by hand.
Wix is probably the biggest 3rd party website builder. They have tens of millions of satisfied customers all around the world. I recently tried their services for the first time. I had never used their website builder before.
Guess how little time it took to build a wonderful website with Wix without any prior experience. ONLY 70 SECONDS. You can see the video proof in my comprehensive review about Wix.
I had heard lots of positive feedback about their services already before but I was surprised how simple and good-looking it was. I took a screenshot of a website that I created in 70 seconds. Have a look at it below: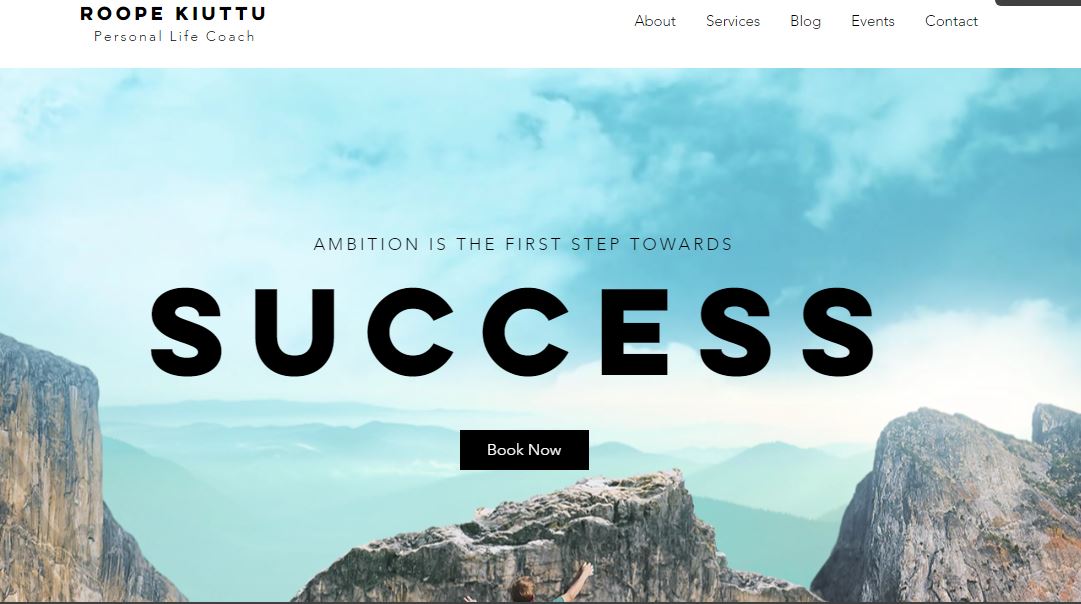 I want to mention that Wix is not 100% optimal for making money with blogging because their service doesn't support the site if you have more than 30 pages on it.
I made also a little experiment with Weebly and I was able to create my website in 1 minute with their service. I have also a video proof on my full Weebly review. Even though Weebly is not as famous as WordPress and Wix, their company is also huge. They have millions of satisfied users for a good reason.
They have lots of pre-built templates that you can use for creating your website. Then you can edit your website with "drag & drop" mechanism. It means that you click an item that you want to add to your website. Then you drag it to the right place and drop it there. It's very easy to edit a website in this way.
Webnode is pretty similar to Weebly. They have also more than 27 million customers which tell that they are a very beginner-friendly and a successful company. One big benefit on Weebly is that their service is available in 22 different languages.
My native language, Finnish is a small language group but it's still available on Webnode. I am sure that you will find your native language as well if it's not some very rare African tribe language.
Webstarts is also a very user-friendly website builder and one of their great benefits is that you will get free advertising money as a gift from their paid plans.
Even though Webstarts doesn't have so many templates, all of them are in my opinion very good-looking, You can choose the right template for your personal needs whether you want to build a personal fitness website or a website for your construction firm.
I can honestly recommend all those five website builders that I have mentioned above. Each of them (tens) of millions of users worldwide, they have a comprehensive support, they are very affordable and beginner-friendly. It's funny that all of their names start with a letter "W" like a website.
Do You Want a
FREE
& Easy-to-Follow
7-Day Course
to
Make Money Online
for Beginners?
Easy-to-Follow

Beginner-Friendly

My Personal 1-on-1 Support for You
Get Started for FREE Below Before this offer goes away!
Now I will show you two other website builders that are not as good as 5 above. I want to mention these to point out that all website builders on the Internet are not so high-quality. It's good to avoid services that are out-of-date or just not good enough compared to better ones.
Many people may consider Yola as a great website builder and it's definitely not the words. However, I didn't like their website editor so much because it didn't look so modern and easy-to-use.
In addition, you can't really run a blog with their website. For me, the possibility to have a blog is crucial because my #1 way to make money online is through blogging and affiliate marketing.
I stumbled upon this website builder and I was surprised how it looked so out-of-date. I tried their service and it didn't look modern but quite old with square corners and so on.
I tried to find reviews of their service and the most of them were from 2011 or earlier. Then one of my visitors noticed that they haven't updated their service after 2014. I think this is a good lesson how you should be careful when choosing your website builder company.
Conclusion – What Is the Best Website Building Software for Beginners?
As I mentioned, in the beginning, WordPress is my #1 recommended website builder. Here are some of the reasons why it's the best:
They have thousands of high-quality templates
They have tens of thousands of plugins available. (Plugins are little add-ons that help you to develop your website)
 It's free to get started
WordPress has an open source => Millions of independent developers all around the world => You become part of the huge community by using their website builder
WordPress is easy to use and to learn
WordPress is search engine friendly => Gets ranked on Google.
I believe that reasons are well enough to rank WordPress #1. Or what do you think? Which website builders do you prefer the most?
Want to Monetize Your Websites?
I know that many people are nowadays dreaming of escaping 9-5 job and having a freedom to work whenever and wherever they want. Good news is that it's 100% possible for anyone. However, most people don't take action but just keep on dreaming.
Now you have come to the right place if you want to learn how to make a living online. I recommend you to take a closer look at the (free) step-by-step training in Wealthy Affiliate. I have some friends who started their training without any prior knowledge and nowadays they are making +$10,000/month. In addition, I know many other people within the community who learned to make a full-time income online as well.
Once you sign up (in 10 seconds) you will get 20 interactive video lessons and high-quality websites for free. I will also provide my 1-on-1 support so you can freely any questions that you want regarding making money online.
The process of making money online is explained simply in 4 steps:
1.Choose an interest (For example Tennis)
2.Build a website (by using WordPress website builder)
3.Attract visitors (from Google and from social medias)
4.Earn revenue
You will learn the whole process in the free training in Wealthy Affiliate.