Would you like to have a professional looking website in 2 minutes for free? Nowadays it's not only marketers talk because you can have it. The days are over when you need to pay $970 for a ready-built website. I will explain what Is Webnode Website Builder and how does it work?
First, I want you to take a quick look at this quick video that I took about their website builder. I had totally 0 experience e about their service before taking this video. I had never even visited their website. And in the video, I show how quickly and easily I created a professional-looking website. (Less than 1 minute.) What do you think about it?
Webnode Review
---
Name: Webnode Website Builder
Website: www.Webnode.com
Founded: 2008
Price: Free – $19,95/month
Field: Website Builders
Overall Rank: 88 Out of 100 (Check Out My #1 Recommendation, 98 Out of 100)
---
What Is Webnode?
Webnode is simply a tool and a service that makes you easy to create professional-looking websites fast. Nowadays you shouldn't pay thousands of euros for a website because you can create it yourself in 30 seconds. Building your very own website has never been so easy as today in 2017.
You don't need any programming or computer skills to do it. The only things you need are an internet connection and a device (laptop, phone, etc.) to connect to the Internet. Nothing more. Sometimes I hear people saying, "Wow, you know how to build websites. You must have good computer skills." However, even a little child can create websites nowadays because not special skills are required.
Webnode seems pretty similar to services like Weebly and Webstarts. Those are also services where you can create a professional or personal website very easily without any former experience. Have you tried some similar services?
Who is Webnode For?
Webnode is for anyone who wants to have a good-looking website fast, easily and for free. They have more than 27 registered users and counting. Webnode has made a big update in December 2015 which made it even easier and better to use.
As you probably saw in my video above, you will have lots of free templates to choose how your website looks like. Of course, WordPress websites have even more templates but Webnode is a good alternative.
Their service fits for beginners but also more experienced website creators can have a great benefit of their tools.
How to Use Webnode?
Registering to Webnode takes like 10 seconds and then you are ready to use their services. You can choose what kind of website you want just by clicking different options. Programming or any other "special skills" are not required at all.
Then you can start editing your website. Webnode works with a "drag and drop"-principle. You take an item that you want to add/edit/delete on your website and put it there. You can change the texts on your websites and write blog posts if you want.
I think the best way to learn how Webnode works are just to start using it. We learn the best by doing. Then you can search "Webnode tutorials" and "How to"-videos on Youtube or Google. There is always somebody who has gone through same phases like you.
You can also contact their support team which is willing to help you out. They have a big amount of employees who are their ready for your questions. If you have any questions, you can also leave them below and I will do my best to give you my support and a helping hand.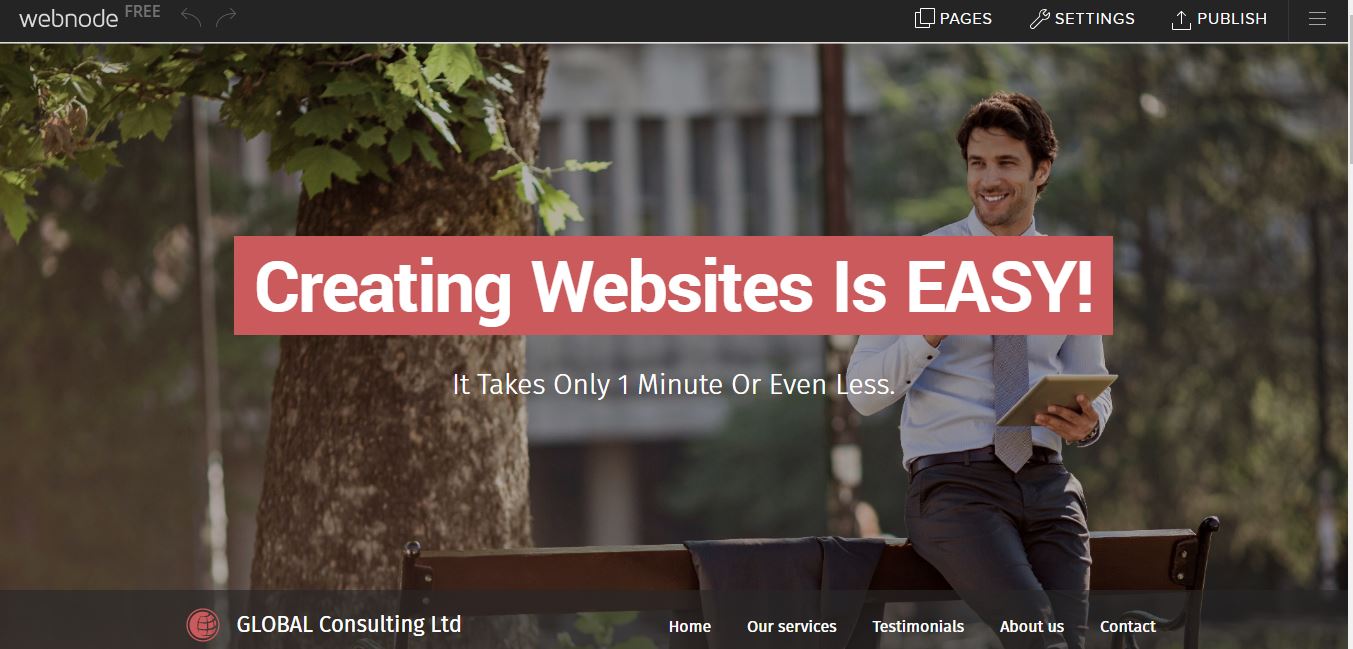 Webnode Support
Webnode has comprehensive F.A.Q.-pages where you can find answer to tens of common questions about their service and tools. You will most likely find your answer to 95% of your questions there. If you don't like scrolling their F.A.Q.-pages and looking for an answer, you can always send a support ticket by email.
Finding an answer from F.A.Q. is easier for the company but many times I like to have a personal service and support from company's staff.
Webnode Pricing – Is Webnode Free?
As you saw in the video, you can use Webnode for totally free without paying a single dime. However, by paying a few dollars a month, you will get already a better product for your use. You can make money online for free but I recommend to invest at least something.
By investing money wisely, you can get more valuable services which can save your time and money. Of course, I recommend you to be careful when buying something online but I can say that Webnode is an honest and a good service. I say it's good but not the best one. I explain further more about my #1 recommendation.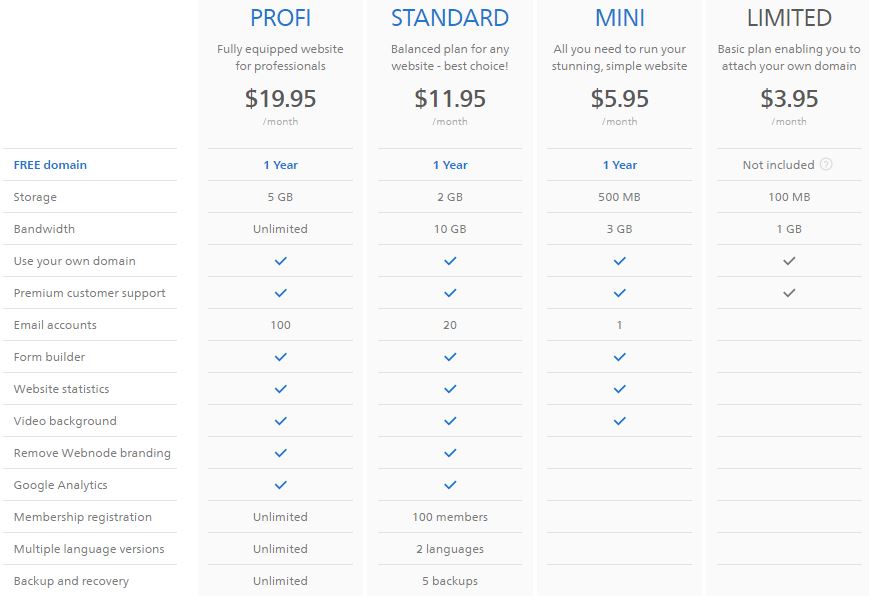 Pros & Cons
Pros:
Do You Want a
FREE
& Easy-to-Follow
7-Day Course
to
Make Money Online
for Beginners?
Easy-to-Follow

Beginner-Friendly

My Personal 1-on-1 Support for You
Get Started for FREE Below Before this offer goes away!
Easy to use
Lots of good-looking website templates
More than 27 million users = Big service
Webnode is available in more than 20 different languages (even small languages like Finnish)
Cons:
eCommerce is not as good as Shopify
Mobile availability needs development
WordPress is bigger (and better?)
Conclusion – Is Webnode Worth It?
For sure! It doesn't cost anything to try and use this service. Investing some dollars in a premium membership is also worth trying. Why am I not using Webnode regularly? Because I know there is even a better service out there.
Wealthy Affiliate is "all-in-one" service that provides a website builder, domain hosting, support, online business training, community and much more. Many people have learned to make money online and create their very own online business in WA.
I have friends who started in Wealthy Affiliate without any prior knowledge about building websites or having an online business. Nowadays some of them are making +$10,000/month and many others make a full-time income as well.
Starting in Wealthy Affiliate is 100% free. You will get 20 interactive video lessons, 2 websites and my 1-on-1 mentoring for free. You are free to ask any questions and I promise to help you. You can also ask those questions in the comments below if you don't bother ask it publicly.
Webnode at a Glance…
Name: Webnode Website Builder
Website: www.Webnode.com
Founded: 2008
Price: Free – $24,95/month
Field: Website Builders
Overall Rank: 88 Out of 100
Have you tried Webnode Website Builder? What about other similar services?
Let me know in the comments below! 🙂
I would love to hear from you. Reading comments from our visitors makes my day an I answer all comments personally within 24 hours.