Today we are going to take a look at a very powerful website builder. You have probably heard about WordPress, Wix and some others but did you know that there are almost 4,000,000 websites created by Webstarts. I will explain to you What Is Webstarts Website Builder, how does it work and what are the main benefits. I was personally very surprised how professional-looking websites you can create easily with their service. The best thing is that you can try it for totally free so you don't need to risk anything.
Webstarts Review
---

Name: Webstarts
Website: www.WebStarts.com
Founders: Adam Barger
Field: Website Builders
Overall Rank:  91 out of 100
---
What Is Webstarts Website Builder?
Webstarts is a tool that allows you to create a high-quality website within 10-30 seconds. They have tons of free templates that you can choose. Whether you want to create a fitness, construction, beauty, fashion or any kind of website, they probably have a great option for you.
Their service is ultimately popular worldwide as you can see in the picture below. I took a quick screenshot on their website yesterday (18.3.2017) which shows that more than 3,800,000 websites are built and hosted through Webstarts. The number is already much more when you are reading this article. So, their company is huge and they have lots of customers worldwide which gives them credibility.

Who is Webstarts For?
Webstarts makes it very easy to build a professional website even though you wouldn't have any prior knowledge or experience. So, it works very well for beginners.
In my opinion, Webstarts is also great for more advanced users because it helps you to create everything very easily. This can save your valuable time and effort. Nobody wants to spend hours trying to figure out how to make their website work if it's possible to do with a few clicks.
Webstarts has helpful tutorials to help you how to use their website builder. But most of the time you don't probably even need to watch those videos because their builder is very self-explanatory. You can easily see what happens when you click each button.
Webstarts can be a good tool for people who want to make a living online. If you want to learn more how to monetize your websites and build an online business, have a look at my #1 recommendation. They provide step-by-step training on how anyone can make a living online without prior knowledge.
What Are the Benefits of Webstarts?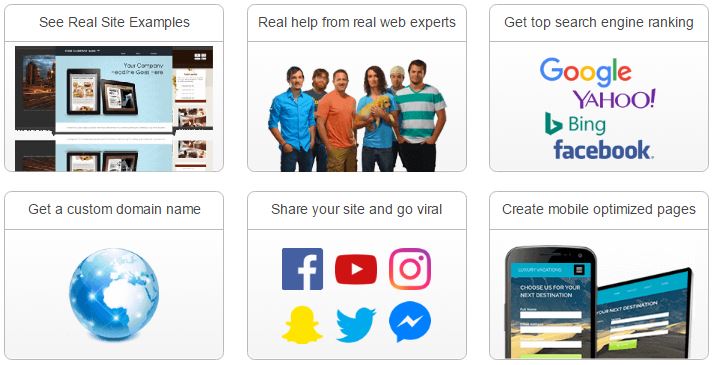 One biggest benefits, in my opinion, in Webstarts are their professional designs. You don't need any experience of creating websites and you can literally have a professional website in 30 seconds. I was really surprised how good their websites look.
They have templates for almost anything. Animals/pets, photography, blogs, finance, flowers, internet marketing, real estate, travel, religion and much more. They have also 12 different websites for weddings. Let's say that you, your friend or some of your relatives have a wedding coming closer, you can create a very professional website in a few minutes on Webstarts. Your guests will think that some professional web designer has created them because they look so good! 😉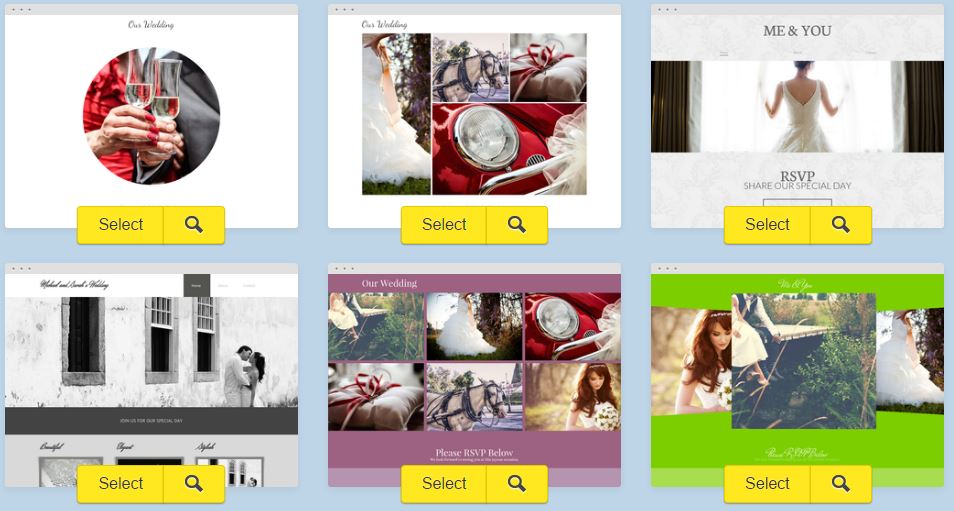 Customizing of your websites is also ultimately easy in Webstarts. They have a "canvas-builder" which shows the changes you made in real time. You can add images, text, headings, gallery, calendars, contact forms and much more with only a few mouse clicks. I must admit that I was again surprised how easy it is to add new things to your website on Webstarts.
Here is a Youtube video that shows how Webstarts websites work and how you can edit them easily.

What Is the Price of Webstarts?
It's 100% free to create a website in Webstarts. You don't need to pay a single penny if you don't want. Then your website will be like xxxxxx.webstarts.com. I created, for example, a test site in 10 seconds YourBodyIsTemple.webstarts.com.
But as you probably know, sub-domains are not good as having your own domain. With your own domain, you get more credibility, better rankings on Google, you can create a brand and many other benefits.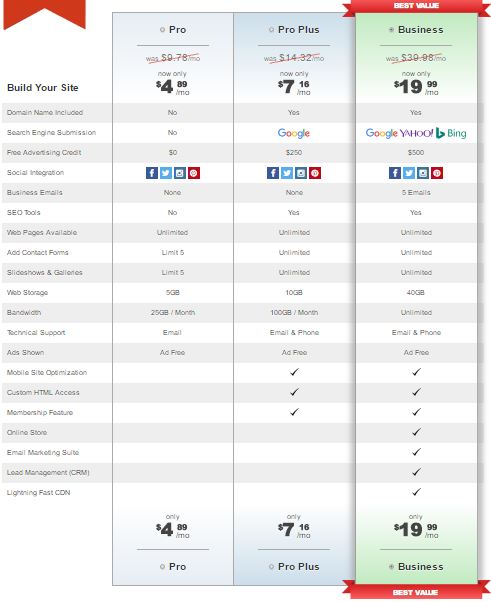 The picture above tells more about their premium plans. Their plans are not very expensive and especially today on Sunday when I write this text, they have a 50% discount on their products. I don't know how often they have such discounts but I guess that quite often.
Webstarts Support

Webstarts has a support team that is available for your calls and emails. You can send them an email by filling out the form on their website or you can give them a call to a number that you can also see in the image above.
To my eyes, their support looks good and promising. Most reviews what I heard on the Internet were positive about Webstarts and they were giving them 5 out of 5 stars. However, I also found a few complaints about their support. But most of those complaints were from 2013 so I hope and believe that those problems are gone. There is never a company that would receive 100% positive reviews and some people will always complain.
Webstarts Vs. WordPress
You may have heard that more than 27% of all websites on the Internet are created by WordPress. It is the biggest website builder and I am using it myself on YourOnlineRevenue.com and on LanguagesAreEasy.com. I have also created a simple walk-through how you can create a WordPress website in 30 seconds.
Do You Want a
FREE
& Easy-to-Follow
7-Day Course
to
Make Money Online
for Beginners?
Easy-to-Follow

Beginner-Friendly

My Personal 1-on-1 Support for You
Get Started for FREE Below Before this offer goes away!
Wealthy Affiliate is a place where I create, host and manage my websites. They are recommending WordPress which is probably the biggest reason I am using it. Still, I found a few benefits in Webstarts compared to WordPress.
When I am writing WordPress blog posts and pages, I always need to check and look a preview of the page how everything looks like. I need to change pages to see how my images are on the page and so on. Webstarts makes it a bit easier because you can see how everything changes on your website in real time. You just drag and drop new items to your website and it's done.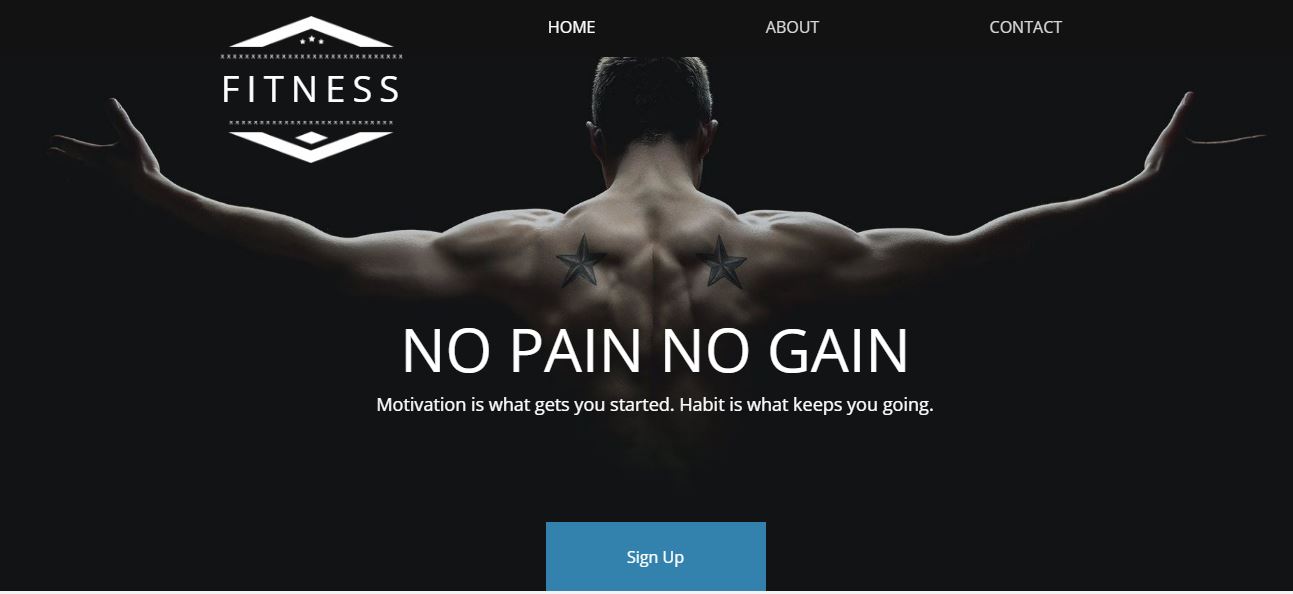 I also like Webstarts templates. Of course, WordPress has tons of professional and ready website templates but I must admit that all of them are not perfect. Webstarts gives good options to choose if you don't find something good on WordPress.
All in all, I think that both website builders are great. You can choose which one you want to use and sometimes it depends on your personal preferences. However, I recommend if you are building several websites, have a look at both and decide which one is better for you. If you try only one of them, you may miss a good opportunity to save your time and nerves. Or what do you think?
Pros & Cons
Pros:
Totally free to create websites
Professional templates and ready websites
Easy-to-use
You can see changes in real-time. Just drag and drop items to your website
More than 3,800,000 websites built with Webstarts
Cons:
Some complaints about their support in the past
Conclusion – Is Webstarts Good?
Yes, it is. I recommend taking a closer look and test their website builder. You can create a website in under 30 seconds and then scroll how it looks. I believe experimenting a little bit with their builder can open your eyes to new ideas and opportunities.
If you have a church, client, hobby club or weddings, for example, you can go to Webstarts and try building a website that you need. I would like to hear your experiences. If you have never built websites before, you will be surprised how easy it is.
What is the Best Website Builder, In Your Opinion?
Have you ever built websites? Have you programmed yourself or have you used some website builders like WordPress, Webstarts or something else. I would love to hear from you.
Leave a comment below and I will be more than happy to answer you personally within 24 hours (usually in a few hours).