I know that the idea of making money by clicking emails may sound interesting. After reviewing +50 that kind of services, I can say that I have lots of experience about the subject. Today I will give you an honest answer if EmailCashPro is good or not. I can say right away that you can make some money for real but it's not worth it.
There are much more profitable ways to make money online and I will tell more a bit further.
EmailCashPro Review
---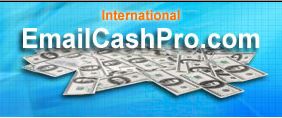 Name: EmailCashPro
Website: www.EmailCashPro.com
Founders: Kenneth Koh
Field: Get Paid to Read Emails site
Overall Ranking: 20 out of 100
---
What Is EmailCashPro All About?
EmailCashPro is basically a Get Paid to Read Emails website, based in Singapore. It was founded by Kenneth Koh in 2006 and regarded as the best Get Paid to Read Email program in Asia which is presently gaining popularity around the world. EmailCashPro currently boasts of approximately 280,000 members across different countries in the world including Malaysia, Philippines, US, UK, Australia, and much more.
EmailCashPro is designed to pay you to read emails that you are interested in. For you to start earning, all you need to do is give them your email address. You become eligible to receiving promotional emails, which you must click on the advertisers' links to get paid. After signing up as a subscriber with EmailCashPro, you can choose from an interesting area of about 30 different categories.
However, I want to warn you right away that you can't earn very good money with this kind of useless tasks. There are much better ways to make money online.
How does EmailCashPro work?
You can easily signup as a member with EmailCashPro for free. Simply signup with your email address- a confirmation link will be sent to your inbox which you have to click, you will be re-directed to a page where you will be required to fill a form. The form requires you to enter your personal information and select your Gender, Age group, and Interests. However, I do find the site unattractive and unprofessional which can be discouraging for some of us to register but it is incredibly easy to navigate through, and that can get some people going too.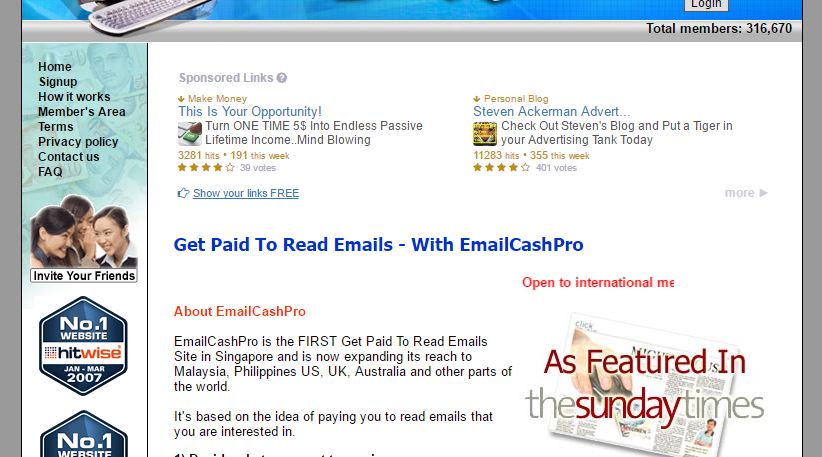 So, how do you earn money, right?
As a member, you basically earn by reading emails that you are interested in. Just like I said earlier, once you sign up you become eligible to receiving emails. You simply click and visit the advertiser's website link for 30 seconds, and your account gets credited instantly with 1 point. Your points continue to accumulate as you click and visit advertiser's website, and these points are converted into cash credits which usually occur in the first week of every month.
As a member, you can also boost your earnings by referring EmailCashPro to your friends or family members. When you log in, click on "referral strategies" on your dashboard, you will find an affiliate link provided for you. This personal affiliate link is what you share anywhere, and the more people get to sign up for it, the more money you will be making.
Affiliate marketing is actually a much more profitable way to make money than watching emails. Usually, it's the only way to make real money with these "Get-Paid-To" -sites. Otherwise, they are not worth it. But why would you want to recommend a bad service for your friends and family members that? I wouldn't like to do that.
How much money can you make on EmailCashPro?
Well, can you make money from EmailCashProYou? I will say YES to that, but I'm not saying you can survive comfortably on earnings made from this website. This is because you probably get to read just about 2-3 emails per day which earns you just a few cents, and sometimes you receive no emails at all. Imagine how much time you would lose for just a few cents per day!
However, for you to get more emails it is advisable to select a maximum of 15 categories of interest but that still doesn't change the fact that the payments are very low (0.5-0.75 cents for every point you earn). The only way I figured that you or anybody can make a reasonable earning is to have a sizeable downline, and this can happen only through an efficient referral system which allows you to grow your earnings at a much faster rate.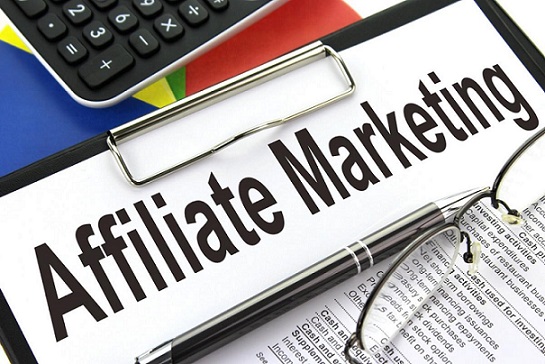 As an EmailCashPro member, You are basically entitled to 4 levels which earn you a certain percentage of money (commission) made by your downline. Below is what your commission looks like:
Level 1 referral – you will earn 50% of their points
Level 2 referral – you will earn 20% of their points
Level 3 referral – you will earn 15% of their points
Level 4 referral – you will earn 10% of their points
Furthermore, EmailCashPro also offers a membership upgrade for free. By simply inviting 20 persons via your direct referral link, you become eligible for an automatic upgrade to a Gold Member. Once you become a Gold member, you will be credited with $5 and be able to enjoy a level 5 referral- where you will earn additional 5% commission.
The minimum payout requirement is $11 and can be received within 30 days of making a cash-out request. Singapore and Malaysia members can cash out their earnings through check or PayPal while International members can cash out only through PayPal. However, all payments will be made in Singapore dollars.
But as I said before, I wouldn't recommend EmailCashPro for anyone. If you want to make money by recommending other people's products, I recommend taking a look at Wealthy Affiliate. It's an online university that will teach how to create your own online business even though you don't have own products. You can sell, for example, products on Amazon for your friends and you earn commissions for each sale.
Who is EmailCashPro For? 
EmailCashPro is only for those who are looking to earn a few cents over a period of time. It's for people who don't value their time enough. You have only one life to live so don't waste it watching useless emails that try to sell you something. I always want to ask what kind of trace you will leave here when you leave the world. "Well, I clicked lots of email ads to earn money…" Doesn't sound very exciting. What do you think?
Pros & Cons
Pros:
Do You Want a
FREE
& Easy-to-Follow
7-Day Course
to
Make Money Online
for Beginners?
Easy-to-Follow

Beginner-Friendly

My Personal 1-on-1 Support for You
Get Started for FREE Below Before this offer goes away!
It is Free to sign up.
It offers an easy to use website.
Easy payment through Check or PayPal.
Cons:
Payment for reading emails are VERY low.
The website looks really unprofessional.
Subscribers complain about low email turnout.
No forum where you can discuss with other members.
Waste of time
Conclusion – Is EmailCashPro Worth It?
EmailCashPro.com is not a scam, but the payments are very low. Truly, you can make a few cents reading emails and referring people but it might take a long time to make any reasonable income.
If you are interested in making a full-time income online, I recommend joining Wealthy Affiliate for free. They provide a step-by-step training for building your own online business. I have friends who started their training without any prior knowledge. Nowadays some of those guys are making +$10,000/month online.
It's not a "get rich quick" scheme. You will need to work hard. Some guys have achieved the $10,000/month mark in 2 years, some people in 3 years and some are still working to get there. But would you prefer working 8 hours a day from 9 to 5 and not getting a raise or work hard for a few years to earn $10,000/month online? I prefer the latter choice.
Have you tried earning money by clicking emails ads? How well did it work out? Have you tried better ways to make money online?
Let me know in the comments below! 🙂