We have reviewed tens of different survey sites on YourOnlineRevenue.com. Some of those sites have been scams but some are legit. Today I am going to answer the question, "What Are the Best Survey Sites to Make Money Online?"
Before starting I would like to point out that I don't personally recommend filling online surveys because there are much better ways to make money online. I know that you can make much more money online by doing other things than filling online surveys. But if you really have a deep desire to find good survey sites.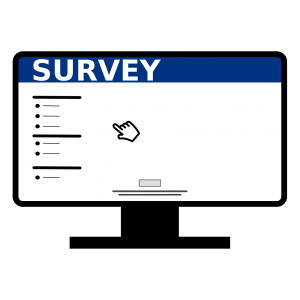 There are several ways how you can make money on most of these survey sites:
Answering surveys and polls
Clicking ads
Visiting websites
Downloading mobile apps
Playing games
Watching videos
Even though there are many ways to make money honestly, the earning potential is very minimal. Anyway, here is a list of the best survey sites that we have found.
Prizerebel is our #1 recommendation of survey sites. They have more than 6,5 million members and the site has already paid +$10 million in cash and rewards. They have a very user-friendly and modern platform. There are also many "motivational" tricks on PrizeRebel that push you to earn more money with little tasks.
ClixSense is a very famous "Get-Paid-To" -site and they have paid probably the biggest amount of their members in rewards since February 2007.  There are more than 7,25 million members who have been paid more than $23,6 million in total.
Toluna is one of the oldest and probably the biggest survey site in the world with more than 10 million members. It's founded already in 2000 in France by Frédéric-Charles Petit. Even though I used this survey site more than other ones, I can't really recommend signing up because you can earn much better in Wealthy Affiliate.
Another survey site where you can earn a little money by sharing your opinion. They have also a $100,000 Monthly "Your Opinion Matters" Sweepstakes gives you a chance to win $100,000 just for joining OpinionSquare through their instant win game. The only problem is that your chances of winning close to 0.
Definitely, a legit site to make pocket money online. Cashcrate has been founded already almost 11 years ago in 2006 and they offer many ways to make money online like ClixSense and PrizeRebel. You can earn some cents by watching videos or by playing games. But is it really worth it? Chasing for some cents is not worth your time.
A classical survey site which gathers customer's feedback for companies. You can answer questions related to many different kinds of products like soda drinks, toilet paper, and cheese, for example. Then you can compare what kind of thoughts different brands like Coca-Cola, Fanta, and Pepsi come to your mind.
Another boring survey site. You will need to fill out the same information over and over again (which applies to all other sites on a blog post). Where are you living, how many people live in your household, when are you born, how much do you earn annually etc.
The main idea in this site is to earn money by clicking ads but there is also a possibility to fill out some surveys. If you think how much will you earn by clicking ads, I can instantly say that not very much. Your earnings start from $0,0006 per ad. Isn't it ridiculous?
Why Are Online Surveys Not Worth It?
I have already discussed very much in detail on my other articles why online surveys are not worth it. My answer is clear: you should not waste your time answering online surveys. There are three main reasons for that:
1.You can earn much better money by doing other things. Learn more here.
2.You are providing only very little value with online surveys. A short lesson of the economy goes like this: You earn depending on the value that you bring to the marketplace. If you provide only a little value, you won't earn much. And you are never able to earn a big value by answering surveys.
3.You are not learning new skills when answering surveys. One important values in my life are constant learning. When I was driving a taxi on the weekends during my University studies I saw many 50- and 60-year-old people who had clearly stopped learning in their life many decades ago. It may sound sad but that's what it really is. I decided that I don't want to be like one of them but instead I want to learn something new every day to become a better person. I recommend the same for you.
The Only Way to Make A Good Income with Survey Sites
I know that there is one way how some people have made hundreds and even thousands of dollars through survey sites. That way is not answering surveys. It is called affiliate marketing. It means that they are referring people to join to these survey sites. When people join and start answering surveys, they are earning a little commission for each survey.
I know that I could earn quite well by recommending these survey sites for my followers but it's not ethical because I wouldn't use them myself. With affiliate marketing, I can make money by recommending much more valuable and better products. Would you like to learn how you could do it as well?
I can offer you my 1-on-1 mentoring, 10 interactive video lessons and 2 FREE websites when you join Wealthy Affiliate. It is an online business community where you can learn how to make a living online. It requires work but it's much better choice than answering surveys or clicking ads.
Do You Want a
FREE
& Easy-to-Follow
7-Day Course
to
Make Money Online
for Beginners?
Easy-to-Follow

Beginner-Friendly

My Personal 1-on-1 Support for You
Get Started for FREE Below Before this offer goes away!
What do you think about online surveys? Have you tried or are you still using some of them? Leave a comment below!