Name: Opinion World
Website: www.opinionworld.com
Price: Free
Field: Surveys
Overall Rank: 20 out of 100
What Is Opinion World All About?
As you may guess from the name of the company, this website is all about the surveys. "Share your opinions in the surveys and we pay you the little reward."
In practice, you are earning a certain amount of points for the each survey you accomplish. When you have enough points you can transfer them into money.
Want to Get My 7-Day Email Course to Make Money Online?
Enter Your Email Below to Steal My PROVEN Formula to Create Your Own "Money-Making Machine" In a Week...
We respect your privacy. No Spam.
You have probably heard the same story in many other survey sites. Some of them are scams like for example Ipoll. And some of them are legit like Clixsense and Toluna.
Millions and millions of people are using Toluna (over 8 million members) and Clixsense (over 6 million members). I don't know the exact amount of the members in Opinion World but I can guess that they have hundreds of thousands (if not millions) members.
Wait for the Surveys…
After registering, you can answer a couple of surveys right away to earn some points. But then you must wait that the new surveys open. There are not surveys available all the time.
They will send you an email once a week on average to inform you about the new surveys suitable for you.
If you would like to answer for the surveys without waiting for the new ones to open, you should register to several survey sites and find the available surveys from each of the sites.
The problem is that it takes the time to always log in, log out, look for the surveys, fill in the personal information and so on. Many times, after submitting your personal information, they just say "You were not suitable for this survey. Wait for the new one."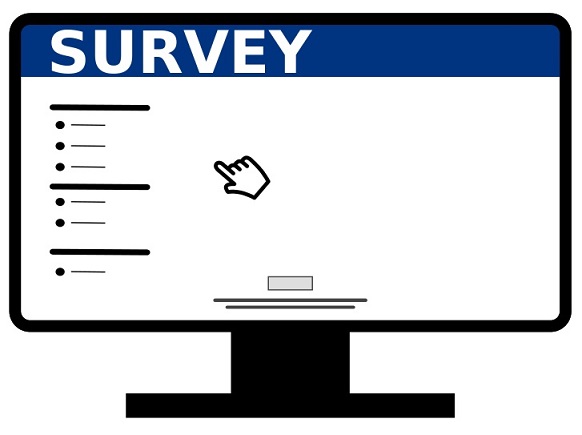 Who is Opinion World For?
Like the other survey sites, this is made for the people who want to earn some little money by answering surveys.
If I am honest, the survey sites are made for the people who lack the real direction in life. They don't have clear goals in life, so they spend their valuable time on the surveys that are paying them $2/hour.
I bet that your hour is more valuable than two measly bucks?
Why Can't I Recommend Opinion World?
I could recommend you to join to the survey sites because it would be financially beneficial for me. I would earn the commissions for the each member and the referrals would buy something it would be even better for me.
But I don't want to be selfish and recommend something that I wouldn't use myself.
I am being totally honest with you and recommend you only the products that are really beneficial for you.
I know that you would earn some money in Opinion World but you would end up spending hours to make that money. I can't recommend you to use 2 or 3 hours to earn five dollars!
I know that many people, even the successful online entrepreneurs, are doing that on the Internet. They praise many different survey sites in order to get lots of referrals. Once many people join, they have multiple income streams from the multiple sites.
However, the other side of the coin is that many people are spending their time (and life) on answering the surveys that only benefit the companies.
Do You Want a
FREE
& Easy-to-Follow
7-Day Course
to
Make Money Online
for Beginners?
Easy-to-Follow

Beginner-Friendly

My Personal 1-on-1 Support for You
Get Started for FREE Below Before this offer goes away!
My purpose of the Opinion World review is to reveal you the truth behind these survey sites and give you some better options to make money online.

Reason 2 why I can't recommend it…
is that you are not learning anything by answering the surveys. Learning and developing is one of my values. I always want to learn something new and I believe that we should never stop learning.
By answering surveys, the only thing that you are learning is probably how the surveys are made. If your passion is to make surveys, then you probably can get new ideas by answering many surveys.
But if you are not very interested in using your life to learn how surveys are made, I would recommend forgetting the survey sites.
Use your time to be with your family, learn to play the instrument, learn a new language, learn business skills, learn something that will be valuable for you.
In addition, if your primary focus is to make money, survey sites are not for you. I have a better option for you that I will show you later.
Pros & Cons
Pros:
Seems reliable
Big provider
Offers many different languages
Cons:
Takes too much time
Too little reward
You don't learn anything new
Low-income limit
 The Better Option to Make Money Online
If you want to make the real income online you should immediately forget the survey sites. They will not give you what you are looking for.
If you are looking for $2,000, $5,000 or $10,000/month income online I can say it's impossible with the surveys but totally possible with affiliate marketing.
In affiliate marketing, you don't need your own products because you can make all the income by promoting other people's products. You don't actually need to sell anything but just say your personal opinion.
In the other words, you can recommend what you like yourself and make the full-time income.
If you don't have former experience of affiliate marketing, don't worry, anyone can learn all the skills. If you have former experience, then this is even better! You can boost your sales with this awesome opportunity.
Wealthy Affiliate is the training platform that teaches you everything right from the start how to make money online with affiliate marketing.
It's also the huge community of affiliate marketers where you can ask any questions from the professional affiliate marketers (who are earning $10,000 or even $20,000/month).
The best of all is that it's totally free to join!
Start earning the full-time income with affiliate marketing in Wealthy Affiliate!
Opinion World at a Glance…
Name: Opinion World
Website: www.opinionworld.com
Price: Free
Field: Surveys
Overall Rank: 20 out of 100
VERDICT: Not Recommended.
I hope you have found the Opinion World Review useful. If you have any questions or comments, don't hesitate to leave them below.
Don't forget to share the post in the social media :).