Is Younique a Pyramid Scheme? In this article, you will found out the answer.
Many women are attracted to this company because on the surface, it seems to be all about female empowerment through cosmetics. The website touts not only its colorful beauty products but also its Younique Foundation, a foundation for protecting young people against abuse. It all looks great, but is Younique really the safe money-making option for women that it claims to be?
Read on to found out in our in-depth review of Younique. Find out if it's a pyramid scheme and if this alleged money-making home business is really worth the costs.
Younique Review
---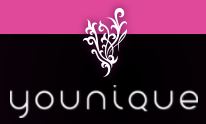 Name: Younique MLM System
Website: www.youniqueproducts.com
Founded In: 2012
Field: Beauty Products
Overall Ranking: 30 Out of 100 (Check Out My #1 Recommendation, 98 Out of 100. I use this system to make money online and I know it works.)
---
What Is Younique? – A Business by a Sister and a Brother
Younique was founded by the brother-sister team of Derek Maxfield and Melanie Huscroft. Derek has an entrepreneurship background and a business career as the founder of NetSteps, a company that sells software to party planning and direct sales businesses.
Melanie studied advertising and business education and took a 16-year break to raise her children before joining her brother in the Younique beauty products venture. Younique sales representatives sell their beauty products directly to consumers using social media to garner support for their businesses.
Younique's beauty products are not a scam; the company does distribute beauty products, and many women love the "3D lash" mascaras. According to many customer complaints on the Better Business Bureau website, however, there have been issues with items that are back-ordered or out of stock that can neither be received by the customer nor refunded.
Customers complain that they've waited one month, three months, and longer for products to arrive and that wait times for customer service representatives are unreasonably long.
Younique Products – Cosmetics and Other "Women Stuff"
This line of beauty products is said to be made specifically for the Younique brand by its own team of scientists.
Products include the mascaras as well as pigments, primers, brow gels, and other eye products; lipsticks, lip balms, and lip pencils; face powders, concealers, foundations, and contouring kits; skin and body lotions including self-tanning products; makeup brushes, sponges, and other applicators; and product collections and sets.
All in all, Younique has a huge amount of different kind of products.

As far as its product line goes, Younique is similar to Mary Kay Cosmetics and Perfectly Posh, two companies that also use the MLM business model.
As is the case with many companies with MLM-system structures, the products sold by Younique are more expensive than what most women would consider "drugstore makeup." Some women don't mind paying higher prices for products they consider premium products, but some consumers are unhappy with the quality of Younique's products and the long wait times to get them.
It's interesting that there are tons of similar MLMs targeting women. When you get their products you "belong to the group." You are "part of them". That's the feeling what this kind of business models want to give.
Overpriced Products?
The common fact is that MLM-products are almost always overpriced. There are uplines, downlines, distributors, presenters, founders and million hands who want the money from the buyer.
What do you think if a regular lipstick costs $19? If you have lots of money it's nothing, of course, but it's just 3-4 times more expensive than its counterparts in a supermarket or Amazon.
It seems that all Younique products cost 2-5 times more than they normally cost in other than MLM-systems. Some products have naturally a bit more reasonable price. But mostly you will pay much more than you should.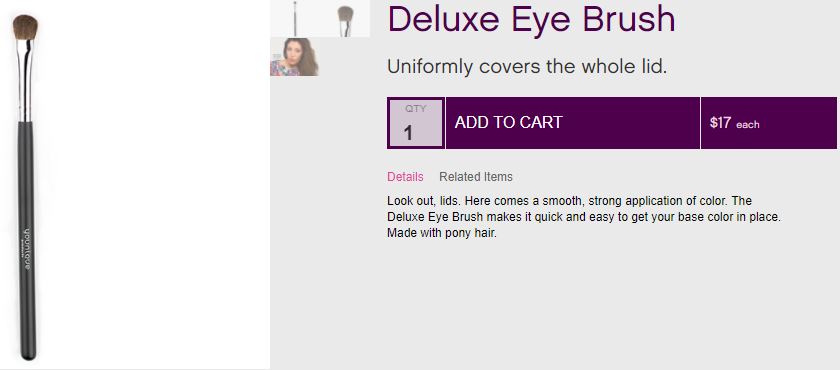 Of course, Younique Presenters will say that their products have a very high quality and that's the reason they pay so much. But the reality is that all these systems have the same argument, Thirty-One Gifts, Jeunesse, etc.
After researching around 10 similar MLM-systems for women I would say that Younique is not better than others.
Younique Commission Structure – The Simplest MLM-System Or Not?
Younique calls its representatives "presenters." In order to become a Younique presenter, one has to purchase a $99 presenter kit. New presenters are called "white status," and they'll be switched to a new color once they reach a certain level of commissions. Presenters are given their own Web pages to direct potential shoppers too.
Do You Want a
FREE
& Easy-to-Follow
7-Day Course
to
Make Money Online
for Beginners?
Easy-to-Follow

Beginner-Friendly

My Personal 1-on-1 Support for You
Get Started for FREE Below Before this offer goes away!
After earning $125 in personal retail sales (PRS), white status members switch to yellow status until they earn $1,000 in PRS. White-level presenters earn 20% direct commission, and yellow-level presenters earn 25%.
The next level is Exemplary Presenter status, first at pink and then, once they reach $250 in PRS plus $2,000 in Company Wholesale Sales and qualify one white status presenter beneath then, they become the blue status, Exemplary Presenters. This is where the MLM-system comes in.
Here is a video that explains Younique Compensation Plan. Notice that it lasts almost 40 minutes. It already proves the fact that their commission system is not the simplest one. Be careful with the video because the presenter is promoting their system. I added it here just for educational purposes.
As each presenter recruits another presenter, she receives a percentage of each recruit's sales commissions. The structure goes on like this with increased quotas and more levels underneath until the presenter reach Black Exclusive Presenter status. Younique claims it has one of the simplest structures to understand in the direct sales beauty products market when in reality its MLM structure is much like that of others.
In order to make a substantial amount of money from selling these beauty products, each presenter has to not only make her sales quotas but also be constantly recruiting new presenters to earn a passive income from them.
A business model like this requires the presenter to devote an enormous amount of time and energy in order to bring in enough new members of the business to keep the business model going beyond her immediate circle of friends and family members. For many women who enter this business, this will be challenging.
Younique Training and Support – Not Enough?
While waiting for their new white status presenter kits to arrive, new presenters are directed to Youniversity Training Academy to take online lessons in how to be presenters. Each presenter also has a sponsor (the woman in the tier above her in the MLM model) and access to the business's Facebook group, where presenters are encouraged to promote and inspire one another with sales tips and strategies.
Some consumers have complained to the Better Business Bureau that Younique presenters don't seem to be well-trained.
They "harass" potential clients and potential new recruits with multiple messages on the same day, don't always know how to apply their products properly or photograph them for the Internet, and display other poor customer service skills. This leads us to question whether Younique is real as empowering to its female presenters as it claims to be.
You have probably heard or even seen some MLM-marketers who are desperately trying to sell some products. I have heard too many stories of uneasy situations caused by MLM-programs. Some people have even cut their friendships because they were trying to sell something too hard.
Of course, individual mistakes don't make a system bad but it just seems to happen way too often with this kind of business models.
Conclusion – Is Younique a Pyramid Scheme?
No, Younique is not a pyramid scheme. However, there are many reasons why I don't recommend it. The MLM structure of the business drives up the prices of the beauty products, so they are not a good deal for the consumer.
If you want to buy high quality makeup with a good price, I recommend buying them somewhere else than using MLMs. Of course, you "donate" some money at the same time to the seller when you buy it. If your friend is selling it, you donate her money. Do you get the idea? 🙂
If you are looking for better money-making opportunities, I recommend Wealthy Affiliate.
You will immediately get 20 interactive video lessons to get started for free. Hundreds and thousands of people have learned to make money online with Wealthy Affiliate. A person after another quit their 9 to 5 job because they have a better opportunity online.
I have quit my day job because the training in Wealthy Affiliate taught me to earn income online. Now I have a freedom to work wherever I want whenever I want. Of course, online success requires work but it's worth it.
Some of my friends are already earning +$10,000/month online and I want to reach that level as well. What about you?
What do you think about Younique as a business opportunity? Do you know anyone who has been involved in their system?
Would you like to learn how to make money online?