I have just published my Jeunesse expert review on my YouTube channel.
In the video, I explain how you can make money with Jeunesse by following this proven 4-step formula. I and 1,000's of other people all over the world are using this same 4-step formula to make a full-time income online.
So, take a look at the video below and let me know in the comments if you need any help to start making money online.
---
I'll be more than happy to help you out personally. I answer 100% of the questions. Try it yourself! 😉
Is Jeunesse a Pyramid Scheme? This is a highly relevant question to ask yourself before joining this or any other Multi-level marketing (MLM) system. We have made a research of this business opportunity and today we are going to reveal the (shocking?) information for you.
Fasten your seat belts. Let's go!
Jeunesse Global Review
---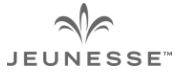 Name: Jeunesse Global, LLC
Website: www.jeunesseglobal.com
Founded: In 2009 by Randy Ray & Wendy Lewis
Field: Anti-aging skin products
Overall Ranking: 30 Out of 100 (Check Out My #1 Recommendation, 98 Out of 100)
---
What Is Jeunesse All About?
Jeunesse Global, LLC is an American company dealing with skin enhancing products. The Florida-based company founded in 2009 promises to offer "the most rewarding way to stay younger."
The company boasts of having over half a million distributors located in over 215 countries and territories around the world and annual revenue of over a billion dollars. Jeunesse Global markets anti-aging products such as creams, gels, and supplements it calls Youth Enhancement System. The so-called system is made up products said to be based on stem cell innovation, telomere maintenance, and DNA Repair.
Whether or not the products mentioned above really work is a subject of debate. There have been numerous allegations of deceptive advertisements and inappropriate health claims, but I'm not going to delve into that for now.
Today, we are going to look at whether Jeunesse Global is running a legitimate MLM business or an unlawful pyramid scheme. To do this, we will examine what the company does and whether that makes it a pyramid scheme or an MLM.

What Jeunesse Does
Jeunesse claims to be a multi-level marketing company that relies on direct selling. That implies that the company does not have retail stores and its customers sell its products to other customers. However, one can still order for goods online.
In the year 2015, the company reported a record growth of 791% growth, and the Inc Magazine ranked it as the fastest-growing direct sales company in the United States.
Nevertheless, this company has come under fire from a consumer watchdog group and has also faced several federal lawsuits for allegedly applying illegal and unethical tactics. In one of the court cases the company is facing, James Aboltin, a former distributor, alleges that Jeunesse Global is an illegal pyramid scheme where recruiting other people is the only way to make money.
The company, however, disputed this claim by releasing a statement claiming that Jeunesse does not compensate people for recruiting distributors. According to the statement, the company said that it complies with the laws of all the countries it operates in. Jeunesse Global is yet to make a formal response in court, and the court is yet to determine whether Aboltin's claims are true.
Jeunesse Products
Jeunesse makeup products look fine but there is a typical characteristic for many MLMs: The prices are insane!
There is, for example, this one bottle of 30 ml that costs 140€ (around $150). I would like to ask are they serious? It's a skin brightener and you don't need to use it hugely so 30 ml will last for a while. But c'mon!
Do You Want a
FREE
& Easy-to-Follow
7-Day Course
to
Make Money Online
for Beginners?
Easy-to-Follow

Beginner-Friendly

My Personal 1-on-1 Support for You
Get Started for FREE Below Before this offer goes away!
Of course Jeunesse has the same argument than every single MLM-program has: "But our products are special. They are very high-quality." Mary Kay, Perfectly Posh, Thirty-One Gifts and all other MLMs are telling the same mantra.
If I need this kind of products, I walk into the special shop or into the supermarket and get them for 5 times cheaper price. One big reason that people buy these products is that some of their friends is selling or recommending them. It gives the feeling, "I want to belong in this group of special women."
What do you think?

Jeunesse Business Opportunity – 90% Earn Less Than $50/Month!
According to Scott Lewis, the company's chief visionary officer, joining as a distributor gets you a sample of the company's products for $200 to $500. The distributers can also buy the products at wholesale prices. Lewis asserts that one great thing about the company's business model is that anyone can supplement their income by selling Jeunesse products part time.
However, most of the people in their MLM program aren't making any significant amount of money. From the income disclosure statement, it is clear that more than 90% of the distributors are making less than $50 per month.
This low level of success among distributors can be attributed to one fundamental problem common among most if not all MLM companies. In most cases, recruiters are economical with the truth during recruitment processes. They just want to persuade others to join with the sole purpose of getting commissions from their sales.
The problem with this is that most people joining these programs are not aware that it is a salesperson's job they are getting into. The problem is that not everybody can be a good salesperson, and therefore, very few people can make a significant amount of money from direct selling.
Jeunesse Compensation Plan – Complicated Systems and Lots of Recruiting?
Every MLM has a bit different way of paying their members for sales and
WARNING: The creator of the video promotes Jeunesse so his opinions are biased. The video is here just for educational purposes.
The video showed six ways of earning money in Jeunesse. However, in practice there are two ways to earn income. By recruiting new people and by selling lots of products. All comes down to those two actions. Repeat them enough and you may succeed.
Earning passive income is possible through MLM-programs. But so it is possible for anyone to make +$10,000/month passive income online like these 5 friends did (They didn't use any MLM-program).
Is Jeunesse a Pyramid Scheme Or Scam?
From the foregoing discussion, it is apparent that Jeunesse is neither a scam nor a pyramid scheme. In a pyramid scheme, people only make money by recruiting new members to the scheme. In the case of Jeunesse, although there are bonuses and commissions made from the distributors a person recruits, much of it is from the sales a recruit is going to make.
Thus, there is no enough evidence to support the claim that Jeunesse is a pyramid scheme. Furthermore, it is apparent that distributors get all the money they work for. Thus, it would be inaccurate to dismiss the company as a scam.
Still, you need to remember that only if the system is legal, it would mean it's a great way to earn money. There are tons of MLMs that are legal but they are selling highly overpriced products all around. Is Jeunesse good and better than other systems?
Is Jeunesse a Good Business for You?
Although Jeunesse is neither an illegal pyramid scheme nor a scam, it is apparent that being its distributor is a very demanding sales job and to make a significant income; you need to be a skilled salesperson. If you are not good in sales, joining the Jeunesse MLM will be a waste of time and resources.
However, if you are into sales, there is a lot of money to be made in Jeunesse direct sales program. In a nutshell, it is all about you as an individual; if you are a proficient salesperson, you can make a fortune from MLM. However, I still wouldn't do it myself.
Why would you tie yourself in a complicated MLM-business when you have a much bigger potential by doing something more profitable? It's proven many times that the failure rate in all MLMs is over 90% (in some systems close to 99%). Another important thing is that most products are highly overpriced.
I understand that joining a program like Jeunesse can give a great feeling of belonging to something bigger. There are hundreds of people around you who are doing the same and their meetings must be full of feelings.
Jeunesse Alternative – A Successful Business Model That I Use Myself!
Joining Jeunesse wasn't so interesting. So, what would be a better way? What if you still want to be your own boss or sale make up? I have a great alternative in my mind.
It's called affiliate marketing. It works like this:
1.You build/get a website (you can get it in 30 seconds here for FREE)
2.You promote products that you like. (for example makeup)
3.People come to your website through Google, Facebook, Twitter, Pinterest, etc. and they buy the products you promote.
4.You earn commissions (even while you are sleeping!)
Do you get the idea? It's pretty simple and it WORKS. I know hundreds of people who are doing it full-time. Of course, there are probably millions of people worldwide who are doing it but I don't know them all.
If you are thinking how you could get started, have a look at Wealthy Affiliate.
They provide you a step-by-step training on how you will succeed. You get immediately 20 FREE lessons and 2 high-quality websites as a gift for joining. I will also provide my helping hand inside the community.
No recruiting. No complicated compensation plans. Just do what is your passion.
What do you think about Jeunesse? Is MLM-business model interesting or do you prefer affiliate marketing as well?
7-Day Make Money Online Email Course
Learn SIMPLE steps to make a LIFE-CHANGING INCOME online. I will help you hand-by-hand!
If you need any help to get started with your business, please, let me know and I will be more than happy to help you out.