When you saw that this company has paid their members already more than $60,000,000 did you think, "Is ShopKick a Scam or would it be a great income opportunity for me? I have experience of more than 60 similar services so I think I'm the right person to give you a wise advice regarding ShopKick.
First, have a look what our team member found out about this opportunity.
ShopKick Review
---

Name: ShopKick
Website: www.ShopKick.com
Price: Free to Join
Field: Reward Programs
Earning Potential: Quite Low
Overall Rank: 30 Out of 100 (Check Out My #1 Recommendation, 98 Out of 100)
---
 What Is Shopkick? Know the Background!
Shopkick originated in Redwood City, California where it was established last 2009 and has constantly grown from five people in a basement to a lively community of designers, product managers, engineers, content curators, and partnerships managers.
Shopkick has been launched as an app for a mobile device that can be used for shopping in participating stores and malls to gather points and earn rewards in a form of real-money and gift certificates which can be redeemed to your favorite stores. "Kicks" are the makers' term or version for rewards. For a more concise description and as its tagline says "Shopkick is the app that rewards you for shopping!"
So, How Does ShopKick Work?
First, you need to download their application into your smartphone. Then they will offer you many kinds of tasks to accomplish. For each task, you can earn points and afterward you can exchange those points for gift cards.
Do you remember Field Agent App? It has many similar features to ShopKick. You walk around the city, take pictures in the supermarket or mall and earn some points. In my ears, it sounds more like a fun game for young boys rather than a real money-making opportunity. However, it seems that ShopKick is mainly targeted for women who like shopping.
If you want to find out all of its features in details, you can always download the app through the app store or Google play on your smartphone to personally experience how it works.
Shopkick claims that millions of people love the app and would prefer to use it every day to discover new products. Makers of this app say that Shopkick is the indispensable app that makes everyday shopping more personal and rewarding. It has partnered with top retailers and brands just to capture the customers of these brands.
But honestly, it's mainly just hype and not even a good opportunity, in my opinion. The earning potential is so small that you could spend your time much better by doing something more profitable. If you are interested in making money online, you have come to the right place because our website is created to educate people to earn income online. Just click the link below to find out more.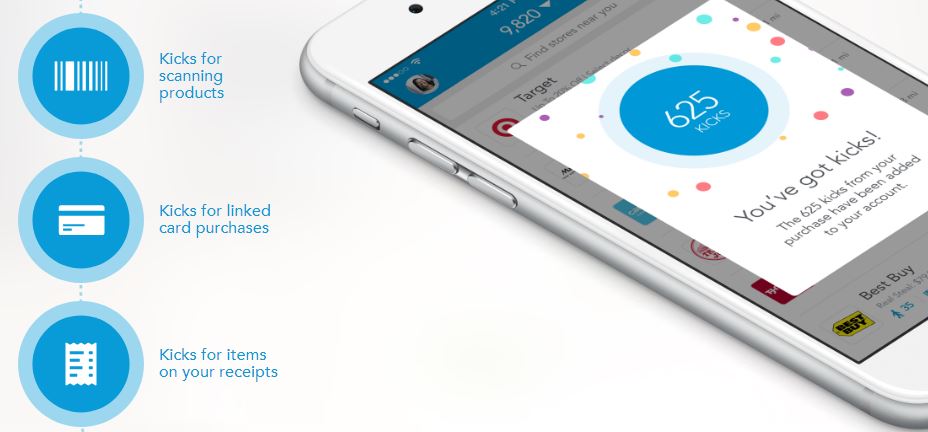 Theory Behind the App's Concept
The basic and most common marketing theory states that to maximize sales, a company must position its products or services in the marketplace in such a way that consumers believe they need a particular product or service or that a product or service they need has a particular benefit to them and to what they do.
So with this, store owners would really go for unique and innovative marketing strategies such as the one that Shopkick is offering just to create a need for the customers of their products.
Stores would be willing to give an amount for payment or a small commission to Shopkick for its users' purchases of certain products in the participating stores.
Buyers who use the app in buying would probably have a record of its spending habits in the system and would be a perfect source of reliable data for consumer behavior.
Each individual upon signing up to Shopkick's rewards system hopes to accumulate a number of points where they can eventually convert and acquire gift certificates. On the other hand, these people may be unaware that their activities have been recorded in the system.
The statistics on this can surely be used by business managers and on Shopkick's end; they can use this as an item for sale to other businesses.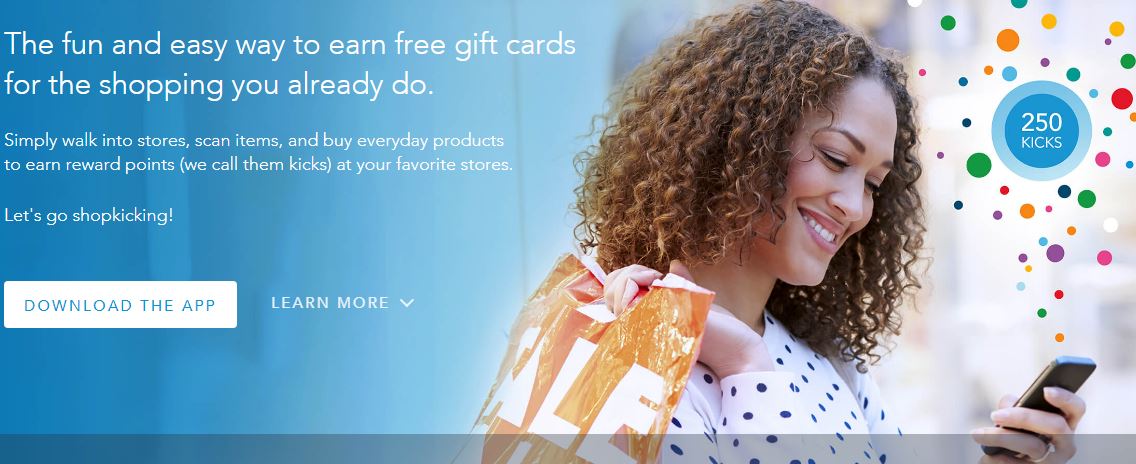 The Myth That Customers Believe
Through the idea that the more you spend the more points you may accumulate, people are blinded to the point that they would not mind their total spending. The possible case might be that these people are not aware that there's already a lot of money coming out from their pockets. They only mind about the building up of points.
These people may not be living in reality. They only mind the rewards without thinking that there might be a need already that have been sacrificed just to feed their cravings for additional points. With this strategy, you might begin to think if Shopkick is really for the good of the people or they only think about how much money they can get for the business.
Do You Want a
FREE
& Easy-to-Follow
7-Day Course
to
Make Money Online
for Beginners?
Easy-to-Follow

Beginner-Friendly

My Personal 1-on-1 Support for You
Get Started for FREE Below Before this offer goes away!
It would be interesting to see a statistic how much more people buy after downloading this kind of apps. I bet that the number of their purchases increase even though they wouldn't admit or realize it. What do you think?
Is ShopKick a Scam Or Not?
Indeed, while some users of the Shopkick app may have experienced certain technical issues, a good number love it. Some of these issues include sporadic accounts suspension and general complaints that the app does not effectively function.
So, can it be described as a scam or fraud? Of course no, most apps occasionally experience technical issues and challenges that should not be interpreted otherwise.
There are some scam signs like big promises of easy gift cards. You can for sure earn gift cards easily with this app but it doesn't mean you would earn a lot. $1 here and another $1 there.
Have you heard the famous quote from success teacher Les Brown? "If you do what is easy, your life will be hard. But if you do what is hard, your life will be easy." Les means that if you always keep on doing things that are just easy and don't challenge yourself, you will not get very much. Afterward, your life will be hard.
But if you start doing things that may be hard and challenging at first, your life will be easy afterward. For example, making money with affiliate marketing isn't as easy as running around the city with ShopKick app. But if you do affiliate long enough, you may earn +$10,000/month like these regular guys. Then your life will be easy.
A Friendly Advice before Downloading the App
Before having the app on your phone, tablet or any device, the experts recommend it would be better to make an assessment of yourself with regards to your level of control to your spending. Another thing that I would consider is downloading this app worth it at all.
Note that the idea behind Shopkick is that you will be offered incentives and rewards to get into the store, but once you are there you'd realize that you will be more likely to acquire and buy more things. This can surely be a problem, especially if you are an impulsive buyer.
However, if you can resist the pressing urge when you are fronting the products, you will not have any problem with this. But even though I am very frugal and don't use almost any money in the supermarket, I don't still use this app because I think it's not worth my time. It falls into the same category with online surveys.
Conclusion of Shopkick App Review
No matter how small or big the business is, it must have some sort of marketing strategies just to survive and continue its profitability. Other big businesses would want to tie-up or hire a marketing arm to promote the company's products or services.
Some would also invest more in their marketing department or acquire latest support technology in business just for the team to be properly and fully equipped. Whatever plans the company might undertake, gaining so much income and expanding will always be the priority.
The popular app enables users to gain points that can be later redeemed. ShopKick app sounds too good to be true, and this review has probably answered some of your technical questions. After all, you will make the decision if you want to use it or not.
If you are interested in earning money, I recommend this program. If you are interested in running around like ShopKick makes you do, put in your sneakers and go for a good run. 🙂
I would love to hear from you. What do you think about ShopKick? Have you ever use it and would you recommend it to others?
If you have any questions on making money online or anything else, don't hesitate to leave them below and I will be more than happy to help you out.