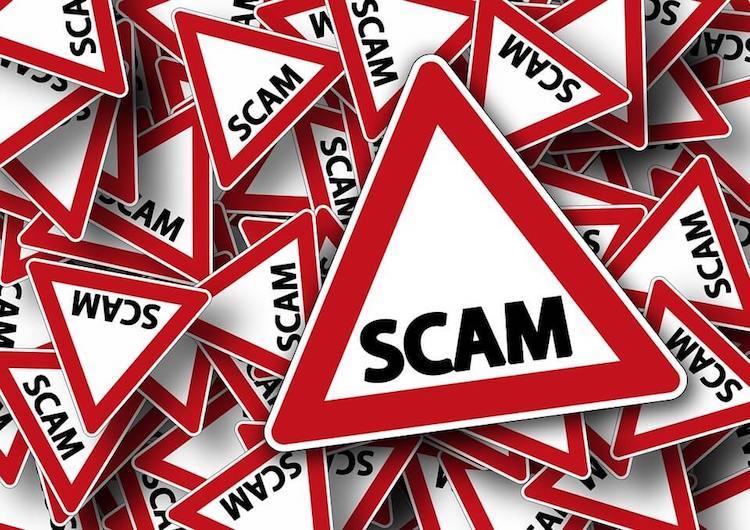 There are thousands of scams online. We can easily say that people have lost millions of euros in the pocket of online cheaters who are earning money illegally or with unethical ways.
I have written this article to help you avoid online scams and save your money from the cheaters. You should only use your money for the reliable online programs. I also made a video where I walk you through these 5 tips to avoid scams online and I give you some very practical tips. I believe you will enjoy it.
Tip 1 Avoid Too Big Promises
The old saying goes, "If it's too good to be true, it probably is". There are online programs with the false testimonies like, "I earned 10,000$ within the first week."
That kind of promises may sound appealing but as far as I know that kind of promise is never true. Everything worthwhile in life requires efforts and it's exactly the same with the online business.
Would you imagine to earn $10,000 within the first week in the normal business where you don't invest a single dollar (or $10 maximum)? Don't imagine to make $10,000/month right after starting in the online world. That's not the reality.
I know that you can make $10,000/month, $20,000 or even $100,000/month online because many other people are doing it honestly. But the point is that all of those guys have made lots of work to achieve their online success.
Tip 2 Read the Reviews
There are a lot of reviews about the reliable online programs. If the program is legit and you can benefit from it, the chances are that someone else has used the program before and wrote the review about it.
I write reviews here in YourOnlineRevenue to tell you about the legit products and warn you about the scams. I write my reviews as honestly as I can, so you can trust in my words about the programs.
I have one experience when I didn't use this principle. I went to one website that promised me a lot of Twitter followers for free fast.
The page looked like the scam and I thought that probably I need first to search more about this website in Google.
I was so excited about the possibility to get more followers that I didn't read the reviews. The result: The website sent 2 spam messages to all of my Twitter followers.
The good thing was that I didn't use any money there and I learned the lesson that it's always important to investigate first if something seems a bit suspicious.
Many times I have been about to try the interesting product but then I have realized read some honest reviews before and decided not to waste my time.
Just make a quick search in Google, "Is PRODUCT_NAME a scam?" or "PRODUCT_NAME review".
NOTE: Some people are writing positive reviews about the scam products because they may earn the commission if you join. Be careful and read for example 3 reviews before joining or find the reliable source where you can find the product.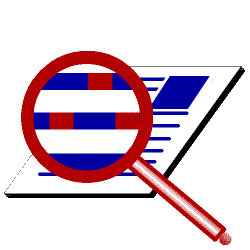 Tip 3 Investigate the Founders
Everything depends on the leader/founder. Is the founder reliable? Does he shows his face and identity or is he unknown like the mystical Q in "TooDamnEasy" program.
Can you find information about the founders on the internet? What other people say about them?
Do they have a long experience? Do they use their own principles in order to succeed?
Tip 4 Ask Reliable Online Entrepreneurs
In Wealthy Affiliate, you can find persons who have a very long experience in the online business. Some of them have been doing online business even 15 years.
Do You Want a
FREE
& Easy-to-Follow
7-Day Course
to
Make Money Online
for Beginners?
Easy-to-Follow

Beginner-Friendly

My Personal 1-on-1 Support for You
Get Started for FREE Below Before this offer goes away!
You can contact them personally in WA and in my experience they have always answered the questions.
Their eyes are experienced to see which one is a scam and which one is a legit program.
You can also always ask us in YourOnlineRevenue.com and we promise to give find you the honest answer. Just leave the comment below and most of the time we will come up with the answer within 24 hours.
Tip 5 Investigate the Free Material First
Usually, you can find the free material from the program. In Wealthy Affiliate, you will get 10 free lessons, 2 free websites and other features for free. You can try if the program is really legit or not.
All of the programs don't provide free material but you can find it from the other websites.
For example, Chris Farrell Membership (a legit program) has free teachings in Youtube. You can see if the program is really providing value.
Niche Blitzkrieg is also a legit program but there is not a free trial. Still there is a full money-back guarantee and you can find a lot of reviews on the Internet.
My #1 recommendation Wealthy Affiliate provides 20 free videos lessons for free. After studying their free material you can well decide if you want to continue to their premium program or not.

BONUS Insight!
I have been in the online business for a good while. One natural thing I have noticed is that the more I review"Make money online" -products, the faster I spot scams.
Many scams just follow same patterns and they give you the same story in a little bit different covers.
Let's take for example three programs Phoenix Power Rising, Pure Leverage System and My Lead System Pro. All of them are based on the following idea:
1.You join to their program
2.You invite other people to join
3.You make money when your referrals buy something.
All of them have very high membership fee which will motivate you to refer other people so you could earn back the money you have lost to the program.
When you gain experience on your online business your eyes will spot scam products much faster than before. In addition, you will see what it really takes to make lots of money online.
The Ways to Avoid Scams Online – Summary
Using these 5 ways to avoid scams online
1 Avoid Too Big Promises
2 Read the Reviews
3 Investigate the founders
4 Ask Reliable Online Entrepreneurs
5 Investigate the Free Material First
You will never fall into the scams.
If you can't find any information about the program from the Internet, no one of the online entrepreneurs know about it, the program doesn't offer any free material I would say that the programs are a scam. DON'T WASTE YOUR MONEY IN SCAMS.
Tired of scams? Try #1 online business program today!
What are the signs you think the program is a scam? Have you used the money on the scam program? Leave a comment below.
7-Day Make Money Online Email Course
Learn SIMPLE steps to make a LIFE-CHANGING INCOME online. I will help you hand-by-hand!