So, you want to make money online but you can't decide between MLM and affiliate marketing. Today I am going to compare those two in this Multilevel Marketing vs Affiliate Marketing -article. Let's start first by earning potential.
Both Can Be Profitable
If you want to earn well, there is a lot of potential in both of those. There are multi level marketers who are making $10,000/month and they are affiliate marketers who are making $10,000/month. But I have seen one interesting fact in both of the marketing ways. Most of the people are earning less than $100/month in MLM or affiliate marketing. It tells us the hard reality. Many people try because it's easy to get in. But many people also fail.
However, if somebody has failed it doesn't mean that you would fail. If somebody has succeeded, you can succeed too. They say that 9 out of 10 businesses fail. Robert Kiyosaki had already failed twice and he was starting a new business. People asked him, "Why would you bother? You have already failed twice." Robert just answered, "Well, if 9 out of 10 businesses fail, I still need to fail 7 times more and then I will succeed.
There are nowadays more than 3,4 billion people online and the number is rising every day. Billions of dollars are spent every year online. By becoming an affiliate marketer or multi-level marketer, you can get your own share of that.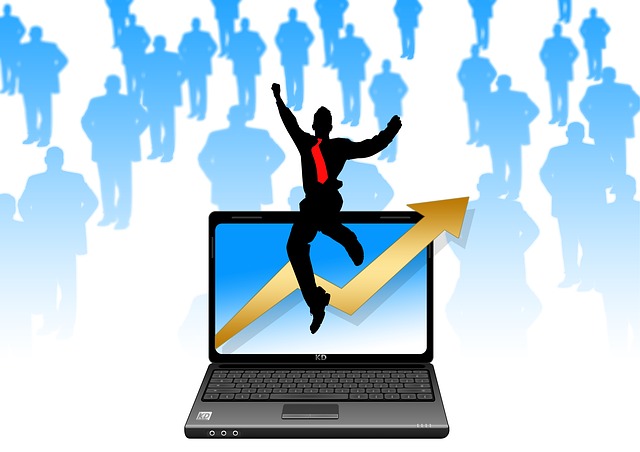 Want to Become Rich Quickly and Easily?
MLM-programs are usually marketed with shiny objects: "See how much our top marketers are earning!!!" Then there are pictures of successful people driving new cars and living in big houses. "Want to become a rich like them? Join our program today and you can be one of them!"
Same applies partially to affiliate marketing. There are many people who are making big income online only by promoting other people's products. It can give you an illusion that making money with affiliate marketing is quick and easy. But I need to tell you the truth.
There is no shortcut to success. If you want to build your own business, it requires hard work.
Affiliate marketing or MLM-program will not make you rich overnight. You can make your first income within the first week like Alex Sol did but it will require very dedicated effort Most of the time you will earn your first money from affiliate marketing after a few months. But the happy news is that when you start generating income, in affiliate marketing it will usually grow like a snowball.
You can easily scale up your online business by repeating the same things that you used before to achieve a little success. Did you achieve your first #1 ranking in Google? Repeat the process to get more #1 rankings. Did you make your fist sale, keep on doing the same things and more sales will come?
Millionaires say that earning a first million was the most difficult one but the others were already much easier. When you start getting organic traffic and sales from your website, keep learning and the results will increase.
Why I Don't Like MLM?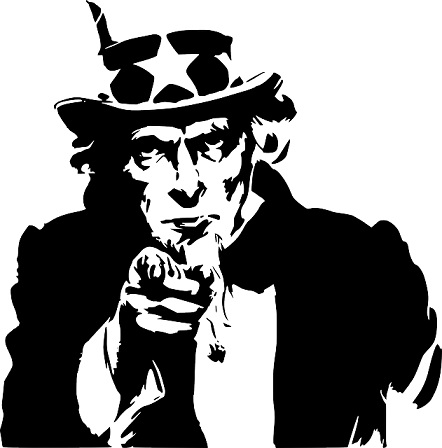 Personally, I haven't really found MLM-programs that I would like to join and put my efforts. There have been some very interesting programs but all of them have the same problem. Their products are way too expensive.
I am not saying that an expensive wouldn't be worth it because it definitely can. Still, the products that you find in MLM-products are usually 2-3x more expensive than similar products that you could find in a local supermarket. Are they higher quality? Sometimes yes, sometimes not.
One thing that many people don't like in MLMs is that they need to recruit new people all the time. They are asking their friends and family members to join. Sometimes it may even seem like "forcing" new people. Then having those little parties at home where you show new products to your friends and they need to buy something because they want to be polite and don't want you to get angry. (Of course, I am a little bit exaggerating here but you get the point.)
Another thing is that most of the MLM-programs are very expensive to join. We have reviewed many of them on YourOnlineRevenue.com and you have probably seen that many times it costs +$99/month to get in. Sometimes the price had been even many hundreds of dollars every month. Compare to affiliate marketing. You can get started totally for free without any investments.
Why Do I Like Affiliate Marketing?
The idea of affiliate marketing is easy. Just leave links of interesting products or websites to somewhere on the Internet. When somebody clicks the link and buys something, you will earn a commission. You can promote literally anything you want.
If you are interested in dogs, you can promote dog products.
If you are interested in Christianity, you can promote Bibles.
If you are interested in traveling, you can promote travel products like hotels and airlines.
If you are interested in languages, you can make a promote language learning products. (Check my website LanguagesAreEasy.com)
Here you don't have the same challenge like in MLM that products would be too expensive because you can promote products of any kind. You can promote products that cost $1 or you can promote products that cost $10,000. And sometimes you can even give a discount for your followers which is even better.
Imagine that in MLM-products there is usually at least 20% extra price but in affiliate marketing, you may give a 20% discount sometimes. Is there a big difference? (Note: there is not always a discount but sometimes)
In affiliate marketing, you can find products for everyone's needs
I have a good friend. He is very skillful to handle money like I am. However, there is a very big difference what kind of products we use and buy. He is not looking for cheap products, he is looking for quality products.
Do You Want a
FREE
& Easy-to-Follow
7-Day Course
to
Make Money Online
for Beginners?
Easy-to-Follow

Beginner-Friendly

My Personal 1-on-1 Support for You
Get Started for FREE Below Before this offer goes away!
I am also looking for quality but I am also concerned about price. I am not willing to pay $1,000 if I can get the same product for $200. Don't get me wrong here. My friend doesn't want to buy expensive products just for the sake of it. But for him, it's not a problem if a product is expensive if he just gets good quality. Some people look for very cheap products, some people don't care and some people look for luxurious products. "Buy a luxury holiday of two weeks on the beach of the Caribbean."
People are different and products that they look for are different. That's why affiliate marketing is wonderful. You can promote products of any price. How would it feel to promote a product for $5,000 and get a 10% commission? That's totally possible. You just need to target the right audience.
Want to Become a Successful Affiliate Marketer?
Do you know what is the recipe for success? Learn what other successful people have done. Repeat what they have done, learn during the process and become successful too.
Many things in affiliate marketing are repeatable. Build a website, get ranked on Google to get traffic, optimize your text in order to get conversions and see how dollars start dropping to your account. The process is very simple but "Why don't everyone do it?" There are three main reasons:
1.People don't know what it is.
2.People don't know how to do it.
3.People don't want to do what it takes.
Then there are people who find out what it is, how to do it are willing to do what it takes, become successful. Are you one of those?
Some years ago I didn't know about affiliate marketing. And nowadays when I have talked to people to explain what I am doing online, they haven't even heard about affiliate marketing.
I believe that one reason people don't become successful with it is because they don't even know about it. Now you know about the possibility so you don't belong to a group that wouldn't know what it is.
Maybe you belong to the group 2, you don't know how to do it. Then I want to introduce Wealthy Affiliate for you. It is an online training center and community that teaches you everything you need to know in order to become a successful affiliate marketer. One of the greatest benefits is that you can get started for free.
Now you know what is affiliate marketing and how to do it (by registering to Wealthy Affiliate and going through the training). The only questions are, "Are you willing to do what it takes?" If you are ready to become a successful affiliate marketer, click here to start a training for free!