"Would you like to wake up every day full of energy and vitality with good health, abundant possibilities, and ample prosperity?"
-Well, who wouldn't?
"That's what Youngevity is all about!"
This is how they start marketing speeches. Is Youngevity a scam or a great opportunity? What kind of products do they provide? What about the earning potential?
In my unbiased Youngevity review, I am going to provide answers for all your questions. I am not affiliated with their program but I have a huge knowledge of different MLM-programs so I was able to evaluate this opportunity very well.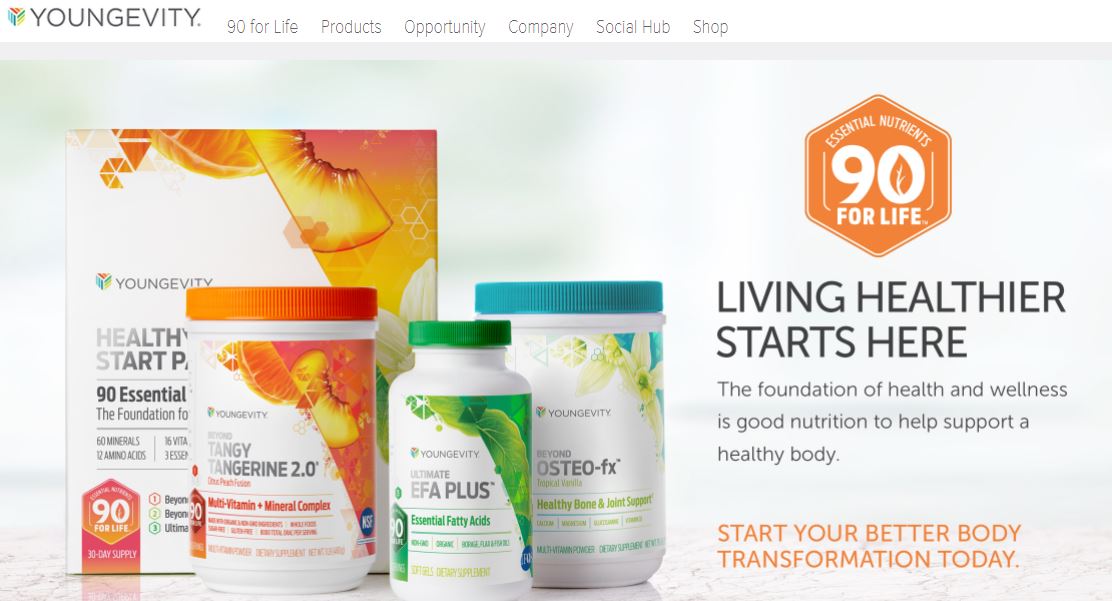 Youngevity Review
---
Name: Youngevity
Founded: In 1997. Owner: Dr. Joel D. Wallach
Type: Network Marketing. Nutritional Supplements
Short Review: Youngevity is a controversial company. Many people are criticizing their business opportunity and products while their distributors claim it's the best company on Earth. It's pretty similar to other MLM-systems that working in a nutritional supplement industry.
I don't personally recommend joining their system because of their overpriced products and MLM-structure. However, if you completely love their products and you are a hardworking person, you can succeed with their system.
You need to figure out how to make sales with any MLM-system. I recommend following this step-by-step training. It will also teach you to make a living online whether you use network marketing or not.
---
What Is Youngevity?
Youngevity is a network marketing company that was founded already 20 years ago back in 1997. It has spread in more than 65 countries and at the moment they have +30,000 distributors. The company markets an opportunity for a better and a healthier lifestyle by using their products and becoming a sales distributor.
You may have heard of similar opportunities that work in the same industry and also use network marketing. For example Herbalife, Isagenix, Mannatech and so on. All these companies (including Youngevity) have a controversial reputation. A few people love them (their distributors and leaders) but many people almost hate them.
Anyway, Youngevity is a legitimate company and it isn't an illegal pyramid scheme. Still, they are using a pyramid structure where people on top of the pyramid are making a killing while 95% of members don't earn almost any money at all. That's typical for network marketing for several reasons. Most people just join the system for a while and quit. If you want to make good money, most likely you need to work for them for years.
Youngevity Products
Young and longevity. Those two words from the company's name. Their products are supposed to give you a better health remaining you young and at the same time giving you a long age.
Products are nutritional supplements packed with lots of vitamins, minerals and all kind s of nutrients. Below you can see an example of their 90-day start pack on Amazon.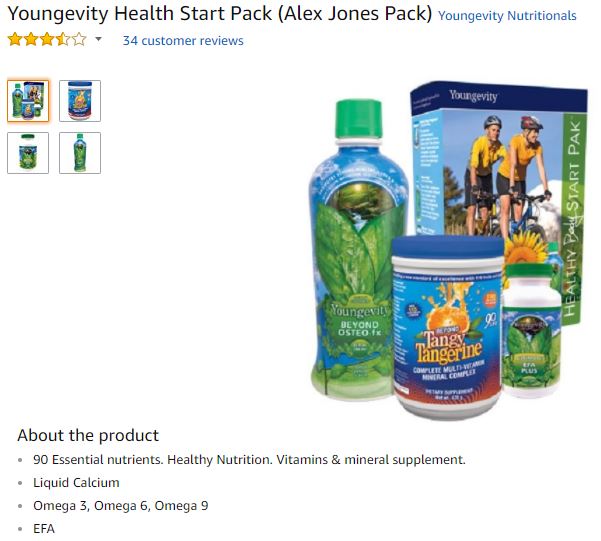 Youngevity products divide opinions. Some people absolutely love them and say they are the best in the Universe. On the other hand, there are also many complaints and somebody even said that she lost her hair because of those products.
I don't believe that Youngevity products will take your hair or cure cancer. There are lots of similar products on the market that contain similar nutrients. You can get most nutrients from a healthy diet of vegetables, meat, and other normal food. For buying nutritional supplements iHerb is highly recommended among many people (my link gives you a 5% discount. You can also use code PEK5450). In addition, their prices are 2-3 times cheaper than Youngevity.
How to Make Money with Youngevity?
In order to get started, you need to choose between their welcome packages that cost between $25 and $500. The more expensive package you buy, the more products you get. If you want to have home parties and sell products for your friends it's recommended to have a bigger package so you can show how the products look like.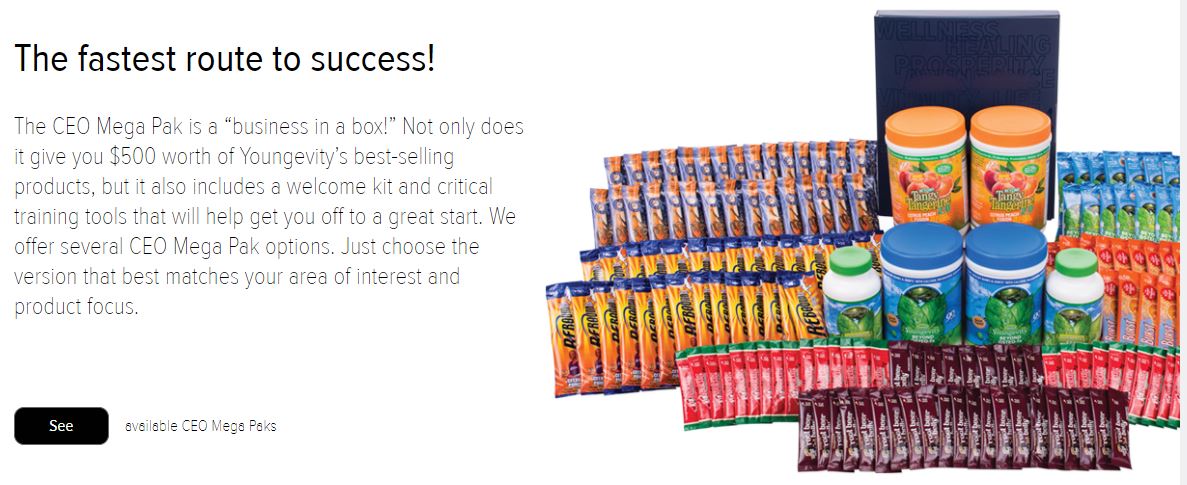 Youngevity leaders also highly encourage their members to invest more and more money in packages. That brings more money into their system. Their membership costs thereafter $19,95 per month including a website, email marketing system and a landing page.
Do You Want a
FREE
& Easy-to-Follow
7-Day Course
to
Make Money Online
for Beginners?
Easy-to-Follow

Beginner-Friendly

My Personal 1-on-1 Support for You
Get Started for FREE Below Before this offer goes away!
It's good that they allow you to market their products on your own website because some MLM-companies (including Send Out Cards) don't allow you to do that. In fact, if you want to be effective and make more sales I highly recommend that you use the Internet for marketing if you join any MLM-system.
You will earn money by recruiting new people or selling their products. Their compensation plan will explain the earning potential more in detail.
Youngevity Compensation Plan
In the video below you will learn how Youngevity compensation plan works.

If you aren't familiar with network marketing, I want to remind you that in order to succeed you need to be able to recruit lots of new people to the system. Nowadays it's easier because you can use the Internet and you don't need to rely on home parties anymore. Still, it requires work and persistence so we can't talk about the easy money here.
I tried to find Youngevity income disclosure statement on the Internet so I would have seen how much their members really earn. However, I wasn't able to find it because it seems that they don't show it publicly. That's interesting because most MLM-programs like Jeunesse, Young Living, and others show it.
That raises a question: Is the earning potential so small that they don't want to show real earning numbers?
Youngevity Reviews & Complaints
If we are talking about Youngevity business opportunity reviews, it's hard to find anything positive about the system on the Internet. There are a few positive reviews created by their distributors but most people just seem to bash the system.
Still, many customers enjoy Youngevity products. You are able to find several 5-star product reviews on Amazon and on other websites. Customers have been especially satisfied with the fast and effective service when they bought the products. They got what they expected most of the time.
If you searched for Youngevity reviews on Google, you probably saw a website called YoungOfficial.com which have lots of reviews on it. The website is created by a Youngevity distributor with the purpose of promoting their MLM-system. There are promotional videos and material. Therefore, most likely you won't get an unbiased opinion from that website. Probably most reviews on YoungOfficial.com are written by Youngevity members.
Probably most popular complaint is, "It wasn't so easy as they told me." or "Their products aren't that special."
The reality is that it takes years to climb to the top of the pyramid. I recommend that you are ready for that if you decide to join Youngevity.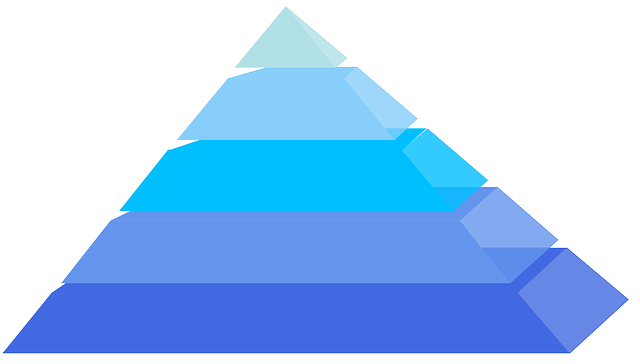 Conclusion – Is Youngevity Worth It?
As you already may know from my other articles, I am not a big fan of MLM-programs. There's a big focus on recruiting and products are usually overpriced compared to their counterparts in the supermarket. That's why I personally don't recommend joining Youngevity (or other similar MLM-system) unless you absolutely love their products.
If your only reason to join their system is that some of your friends have invited you and the compensation plan looks interesting, I would recommend thinking it twice. According to statistics and real numbers, only around 1-5% of members will ever make a full-time with multi-level marketing.
As an entrepreneur, I have noticed that it requires lots of discipline, work, and persistence to succeed. Everyone is looking for easy ways but the reality is that nobody will really succeed until they have put in hours and hours of work.
Still, there's a great difference between earning $1,000, $10,000 or $100,000 per month. It's different to build your own business than working for somebody else 9 to 5 for five days a week. In my opinion, the fastest way to succeed is through entrepreneurship. There aren't many jobs where you could make $10,000/month but I know tons of Internet marketers who earn +$10,000 per month or even much more.
If you would like to learn how to make money online as well, I recommend taking a look at my #1 work from home recommendation. Their training had helped me to make money on the Internet and have the freedom to travel the world while earning online.
---
What do you think about Youngevity or other similar network marketing companies?
Would you also like to learn how to make a living online? Have you checked out my #1 recommendation?
Let me know in the comments below! 🙂