I know you must be having so many questions concerning Young Living MLM Company, like, who are they? Is Young Living a pyramid scheme? Or what products do they sell? You are in the right place because here I will show everything you need to know to enable you to make that wise decision.
So, let's get started,
Young Living Review
---

Name: Young Living
Cost: Basic Starter Package $45, Premium Starter Package $160
Field: Health & Wellness MLM
Overall Ranking: 30 Out of 100
Have a look at the program that I use to make money online. It's not a get rich scheme but you can make a living and even +$10,000/month if you work hard and become successful. The best ones are earning +$100,000/month. That requires years of hard work but it's definitely possible for anyone.
---
What is Young Living? – MLM-System Created in 1993
Young Living is an MLM type of company that specializes in selling personal health products including essential oils. When I say MLM, it means Young Living uses Multi Level Marketing strategies to move their products. The company recruits thousands of distributors who will act independently by selling the product to the final consumer.
To make money, the distributors will go ahead and recruit others into their network. With this, they can make money twice, first when they sell direct to the customers and secondly through commissions generated through their downlines networks.
This means one thing, that to make enough money through this type of companies, you need to have a larger and active network or distributors under you.
The Young Living Company was founded by Donald Gary Young in 1993. The company has its head offices in Lehi, Utah, United States. Gary's wife is the current CEO of the enterprise.
Young Living Products – Health & Wellness
You have probably noticed the trend with health and fitness more and more products are coming out and there are also numerous MLM-systems on that industry. Let me mention just a few of them: Herbalife, Wakaya Perfection, Melaleuca, Zija and so on.
It's worth noting that when Gary started Young Living, he envisioned it as the go to solution in health products industry, where he wanted to serve the market with products of high quality. To achieve this, Mr. Gary offers essential oils, products that can blend with other healthy ingredients to come up with a vast range of products. These oils are different from basic oils you might be familiar with. They are expensive since they are just for luxurious purposes.
Young Living product line includes
Beauty products
Multi-Vitamins
Weight loss and management products
Massage oils
Flour
Roll-ons
etc.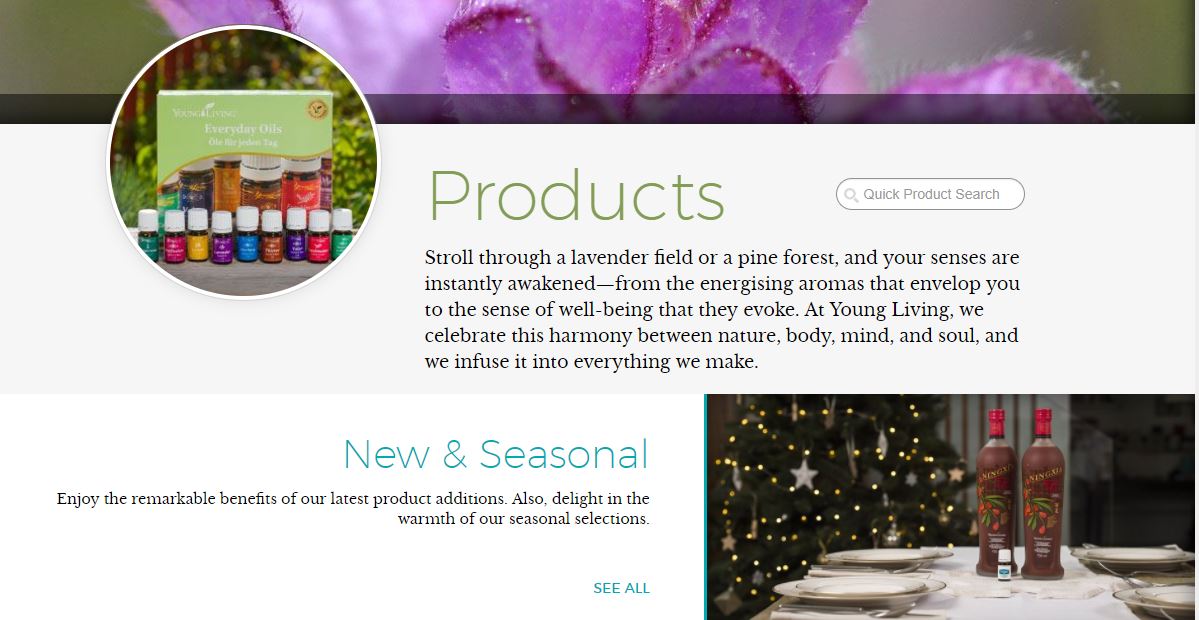 I would like to share one piece of advice about selling any products: You should be careful as the consumer or you considering joining this MLM as a distributor, before buying or selling any product, make sure you believe in it first. It's funny how someone can try to sell you a product that he has no clue what it does or what is it made of. It will be hard selling it since the confusion will be all over your face.
One famous and successful salesperson in Finland called Hans-Peter Siefen was once asked, "What kind of product is the best for selling?" He answered, "The product that you are using yourself." I think that any successful salesperson will agree with that statement.
We as humans have a huge need to stay consistent with our identity. If we believe that something is good, we want to share it with others. On the other hand, if we believe that something is harmful, too expensive, not useful or just doesn't fit in our worldview, it's very challenging to sell such product for anyone else. First, we need to convince ourselves because then we are able to convince our customers as well.
Young Living Business Opportunity – A Typical MLM
I mentioned earlier that Young Living is an MLM company, and we explained it further that when you join this company as their independent distributor, you make money in two separate ways
1) Through your sales efforts. You earn commissions when you sell the product directly to the customers.
2) Through bonuses from your networks downline. As a distributor, you have a right to recruit other distributors, who will get their stock from. And once they make a sale, you earn part of it. Now, with that in
Do You Want a
FREE
& Easy-to-Follow
7-Day Course
to
Make Money Online
for Beginners?
Easy-to-Follow

Beginner-Friendly

My Personal 1-on-1 Support for You
Get Started for FREE Below Before this offer goes away!
mind, it only means that the larger your network is, the more money you make.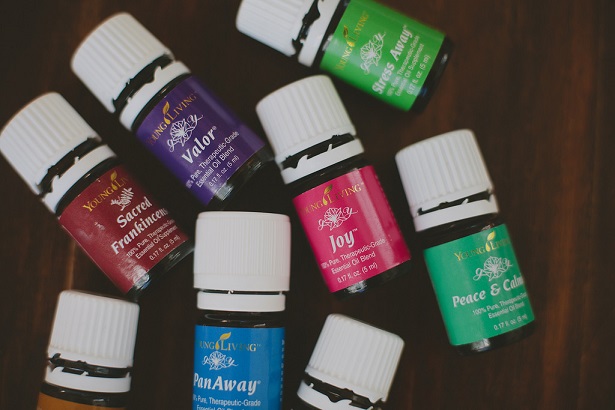 How to Get Started with Young Living?
Whether your choice is to stay as an independent distributor, or you couple it with recruiting more new distributors, you will be needed to make an investment of about $45 to $160 to acquire the starter kit.
There are two types of starter packages:
Basic starter package that costs $45
Premium starter package that goes for $160
What's the difference between the two? You might be asking. The premium starter package contains small samples that will help you convince your potential customers. But both packages provide manuals on how to get started, company products brochures, and business cards among other benefits.
After purchasing the starter packages, you are required to acquire Essential Rewards package (ER). These are the actual products you will be selling, and you get them with a discount of 24% (wholesale). This enables you to earn some percentage of any sales you will make to the customer.
The company offers training for its new distributors. Though this training has its downside, it comprises of more teams. Meaning at an event you join a wrong team; you are headed for failure. But if you join a good team, your chances of success are much higher. Their pieces of training are not consistent, and the recruits receive instructions from different leaders.
If you are thinking about joining Young Living, I recommend looking for a great team. Get to know the people a little bit and make decisions then. You are the average of 5 people you mostly hang around. If those 5 people are not heading for success, I wouldn't join that team. I want to work only with people who are committed because then I can trust them. Their standards are higher: they expect more from themselves and from other people.
Young Living Compensation Plan
MLM's compensation plan is hard to comprehend. The one wrong thing with their compensation plans is how they try to make you believe that your earning potential is high while they don't tell you how hard it is to achieve those earnings.
Here's a video explaining in detail the Young Living compensation plan. The video is created by an official Young Living team so it contains promotional material. I advise you to be careful. It's embedded here just for educational purposes.
If you won't be able to watch it, then here's a summary of how it looks like:
You will be earning commissions up to the third level of your network i.e. 8% of the sales of your first level of the network, 5% of their enrolled distributors and 4% on their next three tiers.
You get 25% in commission during the first three months of each of your recruits.
You get $25 on each new distributor you bring on board and purchase the premium package.
There is a bonus when your team achieves their goals and other specified requirements.
When you gain 'silver' status rank, you earn additional 2% on specific sales from your downline, and when anyone in your team rises to silver level; you get a bonus of 3%.
Anyone in Diamond rank earns 0.5% share in Young Living's commissionable revenue.
What do you think about the commission system? In my opinion, it's quite easy to understand and more simple than in most MLMs.
Is Young Living a Pyramid Scheme?
To answer this, I want us first to know exactly what you mean when you refer an MLM company as a 'Pyramid Scheme.' A pyramid scheme is an illegal type of business, and it is based on hierarchical recruiting. Also, you should know that pyramid scheme companies don't involve selling any products rather they depend on cash inflows from the recruits who must make an investment of a certain amount of money before being assimilated into the organization.
They generate revenue by selling recruiting rights. Besides high start-up costs, there are hidden costs that you must fulfill to be accepted as a distributor.
So, is Young Living Pyramid scheme? Considering above facts, Young Living is not a pyramid scheme. First, it is a legit business selling legit products. Also, this company generates its revenue through efforts to sell products to their consumers.
Young Living encourages her distributors to build their own sales network through recruiting new members, motivating them with compensations and supplying them with essential tools to guarantee their success.
Besides, Young Living offers products that people are looking for, with some of its users praising the products to the extent of swearing by it. Something can't be a scam if real people are benefiting from it. Their products have an enormous range of positive remarks, indicating happy and satisfied customers.
Conclusion – Is Young Living Worth It?
As we've seen, an MLM doesn't necessarily mean it's a scam. With in-depth research, you will be able to unearth way more information. And one thing you need to consider before joining such companies is whether you are passionate about the product. You won't be able to convince me to buy something that you won't even consider using yourself. Also, MLM businesses require a lot of effort to make it happen. Some distributors even will take your money and run, leaving you to figure out the way on your own.
To be honest, I am not a big fan of MLM-systems. Products are usually clearly overpriced compared to their counterparts and you must commit to selling those products if you want to succeed. I know that there are several benefits of MLM-businesses like great events and teams but in my opinion, they don't outweigh the downsides.
I prefer making money online with affiliate marketing because I can sell whatever products I want. In many cases, I can even give discounts or bonuses compared to normal market prices. In MLMs, they give 'fake discounts'. They set their normal price to $100 for some product. Then they give you 30% discount and sell you a product for $70 while the real market price would be $50.
Affiliate marketing also gives me the freedom to earn money wherever I want because you can do it online. Actually, my actual plan is to move next to a country. Imagine earning euros and dollars while spending Thai bahts, Indonesian rupiah, Ukrainian hryvnia or another cheap currency. You can live like a king while earning a normal full-time income.
In addition, there are no income limits in affiliate marketing. You can earn +$10,000/month or even +$100,000/month if you work long enough and become successful. In my opinion, those numbers are completely possible for anyone who is willing to work hard and succeed.
I learned affiliate marketing through Wealthy Affiliate. They provide you a free training (20 interactive video lessons) and tons of tools that will help you succeed. With a premium membership (less than $1 per day) you will get literally everything you need to make a full-time income online.
What are your thoughts on Young Living MLM company? Let's talk in the comments section below!
7-Day Make Money Online Email Course
Learn SIMPLE steps to make a LIFE-CHANGING INCOME online. I will help you hand-by-hand!