There is an endless list of ways that you can make some money online. There are more hundreds of sites that pay you for your opinions, while others reward you for bringing in new members. Also, there are sites that compensate you for downloading and installing mobile applications.
Many of these online platforms do not need you to devote most of your time. So you can register on as many as you can handle. Some need your time, but that time is spent on doing something that is directly beneficial to you. One of such is the Pact App.
In this Pact App Review, I am going to show you how it works and I will also show you a way how you can make a living online. I have experience of more than 250 make money online programs and I am a full-time online marketer so I guess I can give you a tip or two.
Pact App Review
---
Name: Pact App
Website: www.pactapp.com
Field: Mobile Application
Membership: Free
Overall Ranking: 40 Out of 100. The idea is great but the execution isn't so good.
I bet you would like to have a look at my #1 recommendation to make money online. I have used it already for +2 years and my income is growing each and every month. I even decided to quit my 9 to 5 job because I can earn much more online.
---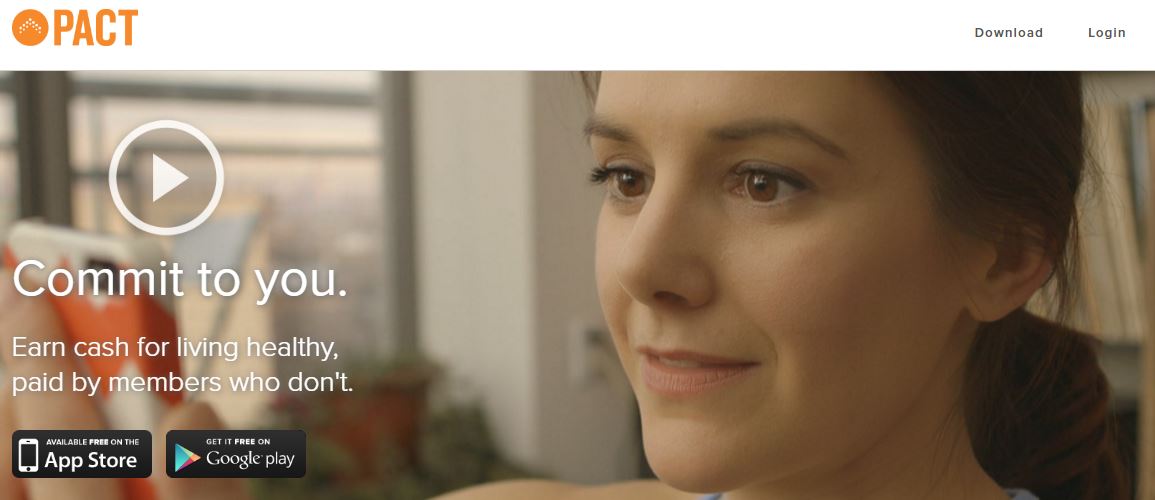 What Is Pact? – An App to Motivate You for a Better Life!
If you have made your New Year's resolution about living healthier and working out more, the Pact App is here to motivate you.
Pact App is basically a mobile app that rewards you for exercising and penalizes you when you don't. Pact was formerly known as Gympact. The app is compatible with both Android and iOS devices. And they can be found in both Google Play Store and Apple Store.
The Pact App was designed with motivation in mind. Pact Uses the principles of reward and punishment. People are motivated by rewarding them when they follow the certain guideline or by knowing that a penalty awaits when they don't. The developers believed that they could harness this in creating an app that can help people.
The thought of gaining or losing money will help people who are trying to achieve certain health goals meet them with the Pact App. The rules of the app are very easy to understand and are straightforward. The instructions for taking a break from the app temporarily or permanently are very clear.
This app is perfect for those who visit the gym on a regular basis and is also an interesting way to earn some extra cash. However, there are several complaints about their services that I'll show you further. But first, let's discuss how this application works in practice.
How Does Pact App Work? – Set Your Bet and Get to the Gym!
The Pact App is free to download.
After downloading and installing the app you need to set up your account. Once you set up your account you will be asked to create an agreement that you will visit the gym a certain number of times every week. You will also agree on what fine you will pay if you fail to achieve your goal.
Every agreement for the following week's pacts must be made on Sundays, before the beginning of the new week.
The app has a default fine set at $5, but you can set your fine between $5 and $50. The fines must be paid for every time you miss a visit to the gym. At the end of every, those that succeeding in keeping their agreement will be rewarded. The duration of every workout is 30 minutes, and for every day only one workout will count.
How Does Pact App Verify Gym Visit?
The Pact app verifies your gym attendance when you log in at your gym using your smartphones GPS. This feature is one Pacts unique feature as it allows the app to monitor your activity accurately.
Do You Want a
FREE
& Easy-to-Follow
7-Day Course
to
Make Money Online
for Beginners?
Easy-to-Follow

Beginner-Friendly

My Personal 1-on-1 Support for You
Get Started for FREE Below Before this offer goes away!
When you launch the app on arrival at your gym, the app scans your area for gyms near you, after which you can register your presence. There are cases where your gym may not be found. All you need to do is draw a triangle around the gym on the map to log its location, then enter it.
The new gym location will be added to the Pact database by someone at the company.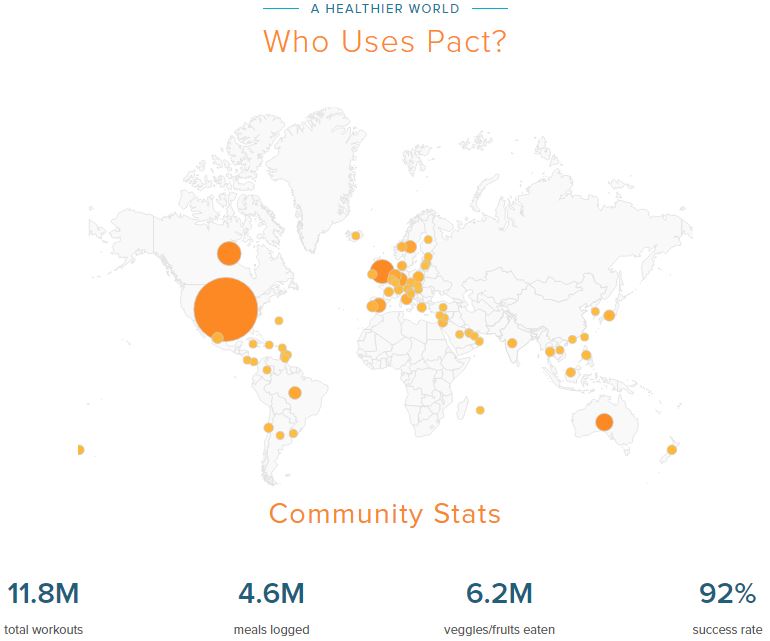 How Does Pact App Track Activity Outside The Gym?
Another method by which Pact can track your activity is by using the motion tracker in a smartphone. This is great for people who do not go to a gym but prefer to workout at their home gym or at the office. You may not always restrict your workout to the gym which can be tracked by GPS. But motion tracker will verify your movement for at least 30 minutes.
This method is great for outdoor activities like running or cycling. For workouts that involve water like swimming, you may not be able to register your activity. The only way Pact can track your movement if by using a compatible tracker or by using a waterproof phone case.
Not many of the popular fitness trackers are compatible with Pact. Using the step counter feature of the app is great for counting steps. Apps that are compatible with Pact include Fitbit, Moves, Up by Jawbone, and Runkeeper. These third party apps are very reliable and accurate.
Pact Rewards and Fines
As I mentioned above, you can set a fine of between $5 and $50 (it defaults to $5) and this has to be paid for every visit to the gym that you miss. When the week comes to an end, the people that met their targets and attended the gym will be paid. The payout is a share of the total money received from those that failed.
It is advised that you focus more on what you are going to lose should you miss your workouts. If you miss 3 days of workout, you will be charged $15. If you have set a higher fine, you can lose even $150 by missing three workouts. Now that is something to motivate you.
The payouts vary every week. It's calculated based on the revenue that is earned from those that miss their workouts. You can have as many pacts as you can handle. If you add up all the cash that you earn over time, it can be quite something.
In the early days of the launch of the app, payouts were $0.50 and $0.75 for every workout completed.
40% of the revenue collected from defaulters goes to the Pact Company; the leftover is what is paid to those who fulfill their pacts.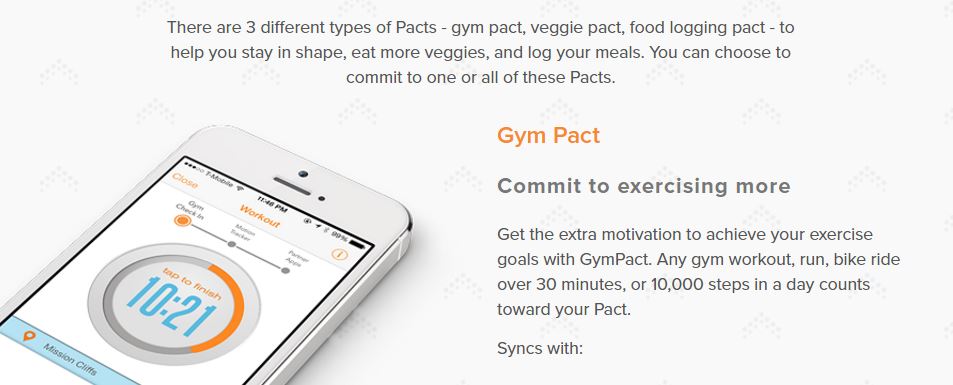 How do You Redeem Your Rewards?
When you set up your account, you will be required to fill in your card or PayPal information. Your reward can only be paid through PayPal, when you fail to fulfill your pact, you will be charged through your cards.
To retrieve your cash, you need to reach a minimum of $10 in your Pact account balance. It could take a few weeks before you can redeem your cash.
Even though Pact App's idea is wonderful there are numerous complaints on Apple Store and Android store. Let's have a look why people were dissatisfied.
Pact Complaints – Lots of Bugs And Errors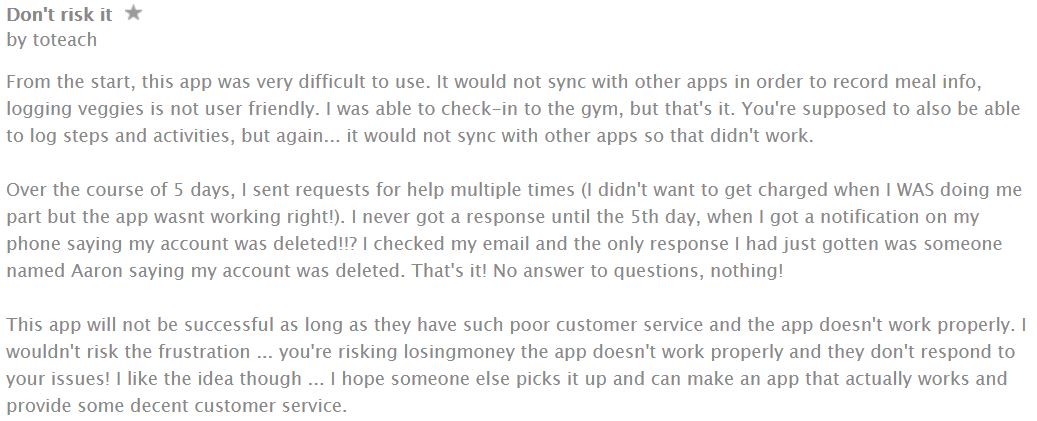 Conclusion – Is Pact App a Scam?
Even though there are several complaints of Pact, some members have been happy and say that it works. Some of them have even been paid.
I downloaded the app but got so frightened after reading many Pact reviews. I thought that it's not worth the risk and I'll skip this opportunity. You can always make similar challenges even without using this app. I declared on my Facebook page that I will pay 100€ to somebody who comments on my post if I don't fulfill my goals.
In my opinion, the idea behind Pact is great but they are still failing with technical parts. If they would be able to fix problems I would probably start using their service to keep myself more motivated for going to the gym. Pact wouldn't any way give very much money so that can't be the main reason for using this app. Of course, it's a nice bonus.
Pact Alternative – How Do I Make Money Online?
In the beginning of this post, I promised to show how I make money online so let me explain how I do it.
1.I create a website (nowadays you can do it in 30 seconds without any prior experience.)
2.I write reviews about interesting products.
3.People come to read reviews from Google and from other sources.
4.Visitors click links to products and buy something.
5.I earn commissions.
In other words, I don't need to have my own products because I'm just promoting other people's products and earning commissions. About two years ago I didn't even know that it would be possible for me and now I am doing it full-time.
If you would like to learn to make money online in the same way like I do I recommend taking a look at Wealthy Affiliate. It's a (free) training that I went through when I started out. Before I didn't have any knowledge or experience but here I am now. If I can do it you can do it.
What do you think about Pact? Do you know some great Pact alternatives? Let me know in the comments below.
7-Day Make Money Online Email Course
Learn SIMPLE steps to make a LIFE-CHANGING INCOME online. I will help you hand-by-hand!
If you have any questions or you need help with earning money online, don't hesitate to ask below and I will be more than happy to help you out.