Are you interested in hearing what Life Shotz Reviews say about this business opportunity and products? Congratulations, you have come to the right place!
In this article, I am going to take a closer look at the Life Shotz business opportunity and share my opinion with you. I am not affiliated with Life Matters so you don't need to be afraid that I would be pushing the system for you like their distributors. I lay down the facts for you so you can make an informed decision.

Life Shotz Review
---
Name: Life Matters (Formerly Life Shotz)
Founded: 2010 by Richard Bliss Brooke
Cost: For example, 10 packets at $25, 30 capsule packets at $75
Type: Multi-Vitamin Supplement. Multi-Level Marketing (MLM)
Short Review: Life Shotz is another MLM-company in the nutrition industry. The same principles apply like in hundreds of other similar companies. Work hard, don't quit, be persistent and you can succeed. Products are a bit overpriced as usual so they can pay commissions to their distributors.
If you are interested in a proven way to earn money, I recommend taking a look at my #1 recommendation for making money online.Yes, it requires work like Life Shotz but the process can be much faster.
---
What is Life Shotz?
It's a product of Life matters which is a health and wellness MLM Company in this MLM dominated era. Life Shotz was initially the only product from the company. However, in 2015, the company changed its name to Life Matters making it flexible and allowing it to venture into more products. These products and their alleged benefits are discussed in the next section.
The company was founded in 2010 under the name Life Shotz. The founder Richard Bliss Brooke is an expert in the MLM field considering he has served as a board director of the Direct Selling Association (DSA) and has been in the MLM industry since 1977. This is a valid explanation for the rapid growth of the company since it is under able management. It, therefore, would be just to conclude that the company owes its success to Richard Bliss.
The products of the company promise to offer essential vitamins – just like other wellness companies in the broad MLM industry- but is this the case? The company's products boast of benefits like:
Revitalizing your mood
Boosting your immune system
Fighting oxidative stress
Unlocking your natural energy
You have probably heard of almost exactly similar network marketing companies in the same industry (nutrition supplements). Herbalife, Max International, Xyngular, Isagenix, It Works! and hundreds of others are operating with the same business models in the same industry with Life Matters.
Life Shotz products
The new products introduced were LS vibe, LS mind, and LS motion. LS vibe that shouldn't be confused with a protein shake (according to the company) is a meal replacement shake that uses pea protein. Sounds pretty much like protein shake to me, but oh well! It comes in chocolate and vanilla flavors. It's essential for people who are looking to lose weight in a healthy way by having a continuous protein intake.

Life Shotz mind is another product from the company. Its allegedly a brain supplement meant to give you mental clarity and would serve as a replacement for other stimulants. Life Shotz Motion is a supplement with exclusive ingredients meant for joints in that it may promote the actual re-growth of cartilage and soft tissue in joints.
The multivitamin drink contains the following ingredients: A vitamin blend of several Vitamin Bs, Folate, vitamin Cs and vitamin D. It has a super fruit blend containing: Resveratrol (Strong oxidant), Acai (for the immune system) and other berries. Other specialty ingredients are fibers (for intestinal regularity), NAC (antioxidant) and Quercetin (For immune system and bone health). Lastly, it has magnesium for maintaining normal muscle function and zinc citrate for bone development.
The company faces competition from other health and wellness companies dominating the MLM industry which grows on a daily basis. However, if the products fulfill the promised results then it will strive well in the market. One way is to try the products yourself and analyze the quality based on your experiences.

On the other hand, you have probably seen that their products are extremely expensive. They say that it includes so many vitamins and useful nutrients that it's worth the price. That's actually pretty typical marketing speech for this kind of MLM-companies. Recently one lady tried to get me to almost exactly similar MLM-system. I decided to refuse the offer because I already know a wonderful way to make money online. Click the link below to learn more.
Life Shotz Starter Kit
The starter kit comes at an outstanding price of $399. When a customer purchases the starter kit on enrollment, the enrollment fee of $49 is waived. The Starter Kit includes a month's supply of Auto Ship product, and it will make you Active the month it is purchased. It includes one each of mind, motion, LS No Sugar Capsules, VIBE Chiseled Chocolate and VIBE Viva Vanilla. Also, it includes two boxes of Life Shotz No Sugar. Moreover. The kit includes (4) 2 Day Intro Packs and (4)The Four Year Career® books. Life Shotz suppliers work under the title of brand reps. A brand rep can only purchase the starter kit once.
Additionally, there's a VIP kit. The VIP is an additional business building pack for Brand Reps who have already purchased the $399 Starter Kit. Since a brand rep can only purchase the starter kit once, the following purchases made have to be VIP kits. The VIP includes (16) 2 Day Intro Packs, (16) copies ofThe Four Year Career®book, (1) FREE Event Ticket, (24) Months FREE of Automated Inviting System and Advanced Team Office. It also includes a monthly call with Chief Visionary Officer Richard Bliss Brooke.
To qualify for the $100 starter kit bonus, one has to be Active that same month with a minimum $100 Auto Ship or have $185 in Individual Sales. The VIP Bonus, on the other hand, is $200 on each VIP sold to Brand Reps you personally sponsor.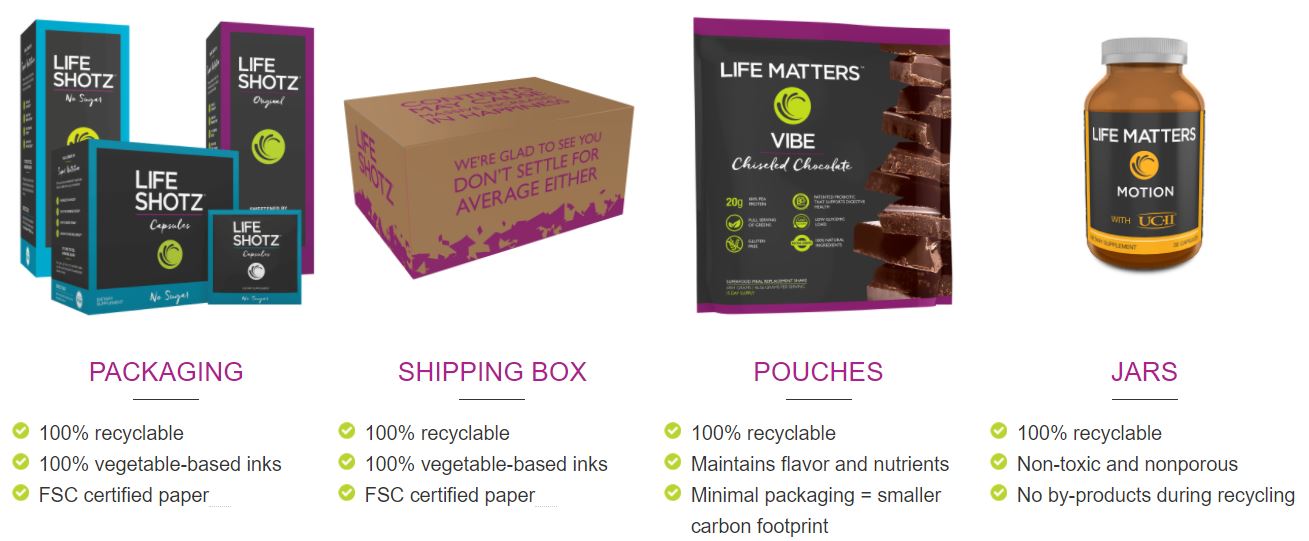 Life Shotz Compensation Plan
Life Shotz distributor explains the compensation plan in the video below and invites you to the team. I added it here so it can help you to understand their compensation plan even though I don't promote the company.
Life Matters begins with a one-of-a-kind promotion scheme based on stars where you can generate surplus bonuses almost right away.
Do You Want a
FREE
& Easy-to-Follow
7-Day Course
to
Make Money Online
for Beginners?
Easy-to-Follow

Beginner-Friendly

My Personal 1-on-1 Support for You
Get Started for FREE Below Before this offer goes away!
2-Star (2 brand reps), earns you $50/month
3-Star (3 brand reps), earns you $100/month plus free product
4-Star earns you $200/month plus free product
5-Star earns you $400/month plus free product
Both four and five Star come with organizational demands added to having your own personally sponsored distributors under you, but all of these are quite simple to get to and can have someone getting complimentary products plus a great check in their first month!
However, do notice that it requires tons of work to reach higher levels. Usually, top distributors have years or even tens of years of experience in the industry. If you want to make the process shorter, I recommend that you follow this step-by-step training.
Life Shotz reviews and Complaints
Let me just share you a few ideas what we caught from Life Shotz customer reviews.
A Texan, a customer on Amazon compliments the drink by supporting that taking the drink brings energy and a sense of well-being.  Other customers also seem to be in support of the product especially those that have tried other products before claiming that this one has an added advantage and comes at a relatively affordable price.
The product also NSF and BSCG certified. NSF is a not-for-profit, non-governmental organization that performs independent product testing and is a world leader in developing safety standards, certifying products and managing public safety. BSCG, on the other hand, is the Banned Substances Control Group that independently tests products to make sure they're "clean" in that they are legal and can be used by athletes.
However, on the downside, the product also faces complaints. One customer claims the price is high considering they can buy multivitamins at less than $10 and this product would not be affordable for them. The compensation plan can also be improved supplied to generate a better income. It also takes a little longer than average for the customers to climb ranks for better commissioning.
Making Money with Life Matters (Life Shotz)
The cold fact that making money with this kind of network marketing system requires tons of recruiting. If you are not comfortable with recruiting but want to make good money with Life Shotz, you need to practice it. If you don't want to practice it, you won't most likely with Life Shotz. That's the rough reality.
But if you already enjoy recruiting more people, then network marketing can be a great way to build a business for you.
I wanted to mention this aspect for you because it comes as a surprise to some people when they join an MLM-company. Probably you have heard the story that they always tell, "You recruit 2 people. Then they recruit 2. And they recruit 2, etc."
Usually, a more realistic version goes something like this, "You recruit 100 people. 80 of them drop quickly. 10 continues for a while until they drop also. 8 continue and make some money but realize it wasn't worth it. 2 continue on your downline and become successful."

Conclusion – Is Life Matters Worth It?
Meh.
I know people who are willing to pay some extra and it doesn't matter if the products are a bit overpriced. Usually, I'm not such a person. I like when a company provides the best price/quality ratio. That's why I prefer, for example, supermarket Lidl (you know if you are from Europe 😉 ). But how does this relate to Life Shotz/Life Matters?
The thing is that MLM-companies like Life Matters charges more from their products so they could pay bigger commissions. Of course, it the higher price means more value, that would be fine. But in many cases, the quality of MLM-products isn't even higher.
But as I always say, that's just my personal opinion and I give you a freedom to decide yourself. Maybe you value a different kind of things. For example, your friend is selling Life Matters' products and you want to support him in his business even though the products would be overpriced. That's completely fine.
If you want to make money with Life Matters or with any other MLM-company, I highly recommend that you use the power of the Internet. You can reach thousands of people every day "on autopilot" once you have done the work and everything is set up.
There are many step-by-step trainings that teach how you can do it but my #1 recommendation is Wealthy Affiliate for several reasons. Click the link below to learn more. But before you have a look, I want to mention that before everything works automatically, you need to do some work. Then you'll get the rewards. It means that I may earn even $500 in a single day even though I would be having a day off. The same is possible for you as well.
---
What kind of experiences do you have with Life Matters or similar companies?
Do you prefer making money online or offline?
Let's discuss in the comments below! 🙂