It Works! is an interesting company. They have thousands of independent distributors all around the world and the company has sold products worth for billions of dollars during their 16 years in business. They promise to make your skin look better, your weight goes down and your wallet becomes fatter. Is It Works! a Ponzi Scheme or do they really stand behind their works?
Is It Works! a Ponzi Scheme or do they really stand behind their works? In this review I am going to tell you everything you need to know about their system.
Whether you are thinking about buying It Works! products or joining their MLM-program, this article will be ultimately helpful for you.
It Works! Review
---

Name: It Works!
Founded: In 2001 by Mark and Cindy Pentecost
Cost: $99 to Get Started
Type: Multi-Level Marketing System Selling Nutritional, Skin Care and Some Apparel Products
Short Review:  
---
What Is It Works?
It Works! is a multi-level marketing (MLM) company which is selling different kind of health products: creams, powders, clothes, gels and other equipment.
They have become famous especially because of their body wraps which are called "It Works Ultimate Body Applicator". They promise that the body wraps will tightens, tones, and firms your body. It's also supposed to minimize your cellulite and improve the quality of your skin. We'll take a closer look at those benefits in the next chapter.
It Works! was created by a husband (high school teacher) and a wife who wanted to earn extra income. Some people critcize the company because it wasn't inspired by some scientific research or finding but two person's will to make more money. That's an interesting thing to keep in mind. However, we also need to remember that any business is supposed to make money.
It Works Products – Do They Really Work?
Let's discuss about It Works! body wraps because they are flagships products of this company.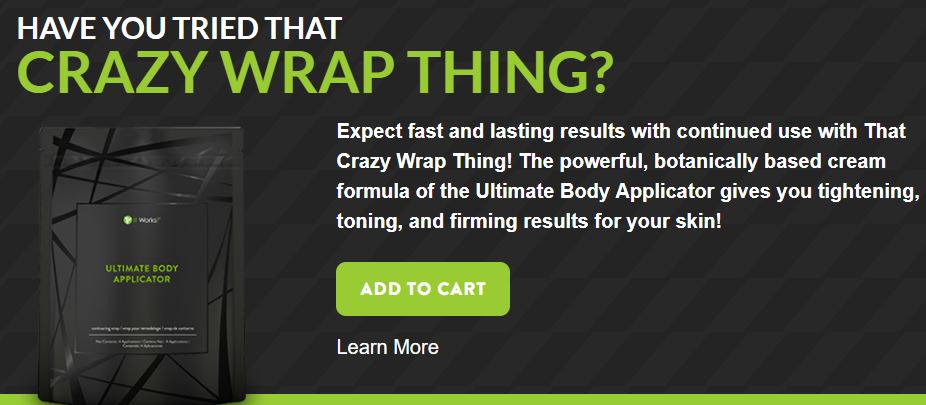 It Works Ultimate Body Applicator is a wrap that you put around your body and it's supposed to have several health benefits on your body and skin. The results should be seen already in 45 minutes. There has been lots of controversy about its benefits and negative It Works Reviews are one proof of that.
I want to give you an unbiased answer to a question, "Does It Works! really work?"
Body wraps have more than 40 ingredients. Even though It Works! wants to represent themselves as a natural and green company, many of those ingredients are some chemicals and supplements. Chemistry specialists say that 3 ingredients that make the biggest in your body through the wrap are alcohol, green tea and oil. Yes, you heard right. The wrap contains also alcohol/ethanol.
You can use the body wrap on different parts of your body depending on where you want to see a tighter, firmer and a better skin. You can use it for example on arms, stomach or legs, for example.
You will definitely see some results in your body within 45-60 minutes but the big question is, "Do the results last?" The short answer is, No they don't.
Do It Works! Products Really Work?
Several doctors and health specialists have said that It Works! wraps aren't going to lose your weight or reduce your body fat/cellulite. There aren't any scientific reasons why it would do that. If you disagree, I would love to hear your thoughts in the comments below this article.
However, the body wrap can make your skin look better only for a while. If you use it 45 minutes, your skin can look tighter and toner. But the results don't last long. That's why they recommend you to use it at least every second day. Imagine how much time, effort and money will it take to use it 3 times every single week. Why wouldn't you use that time and money on a membership of a local gym?
It Works! provides also a big number of different kind of nutrition supplements. In my opinion, those products are clearly overpriced compared to their counterparts. You can easily find cheaper but similar products on Amazon, for example.
Do You Want a
FREE
& Easy-to-Follow
7-Day Course
to
Make Money Online
for Beginners?
Easy-to-Follow

Beginner-Friendly

My Personal 1-on-1 Support for You
Get Started for FREE Below Before this offer goes away!
And then probably the best option is just to get the healthy food in a natural way. Eating fruits and vegetables to get necessary vitamins is cheaper and even better for your body. Of course, it requires some effort to go to buy them into the supermarket but remember that your body is the only vehicle you'll have during your whole life. I recommend taking a good care of it.
At this point, we can already say that It Works! isn't really worth joining. Why wouldn't anyone join a program that has bad products?
If you are interested in better ways to earn a living online, I recommend taking a look at the program that helped me to achieve it. Their training and support literally changed my life. At the moment I am planning to move to a cheap country because my income won't change even though my cost of living will go down.

It Works! Compensation Plan
Instead of me talking about their compensation plan I think it's better that a person who likes and uses their system in a day-to-day basis shows you how it works. In this video Kami Pentecost explains you It Works! compensation plan and gives 5 tips to succeed with their program.
My opinion of It Works! is completely different than Kami's. She's openly promoting the program while I think it's not worth joining. The video is embedded here just for educational purposes.
It Works! has also long explanations of their compensation plan on their website. It's 16 pages long and the interesting fact is that there's only a few paragraphs (or one page) talking how you can earn money by selling their products. The rest talked about earning money by recruiting new members into their system.
One of the most important characteristics of a pyramid scheme (or a Ponzi scheme) is that they highly concentrate on recruiting rather than selling their products. It gives a clear sign that their biggest is not the high value of the products but on pumping the system by getting new people in.
The system works as long as new people keep on joining but the pyramid collapses when people realize it's not worth joining and It Works! fails to recruit new members. That's how thousands of pyramid schemes finally come to an end including the infamous Empower Network.
It Works! Reviews, Results & Testimonials
You can find some It Works! testimonials on the Internet praising their products. However, you need to notice that those people and websites are affiliated with It Works! and they earn commissions when they make sales.
Most of the articles on the Internet, however, clearly show that It Works! is just a pyramid scheme giving you false promises.
Doctors and experts are saying that you can get the same effects on your stomach and your body by running 5 minutes or by not eating for a while as using It Works! body wraps. It gives only short-term results that don't last for long.
As the old saying says, "Easy come, easy go." It's easy to use It Works! products but the results will go away as fast as they have come. Wraps will only make little cosmetic changes in your body but not physiological changes.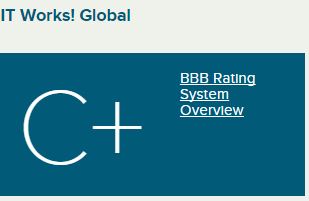 There are hundreds of reviews of It Works! on the Internet and results are pretty negative. For example, the rating on NutritionInspector.com is 2 out of 5 based on 617 votes. In addition, their Amazon reviews give much lower ratings than what their competitors get.
It Works! is not BBB (Butter Business Bureau) accredited and you can see the C+ rating on their website which is quite bad in my opinion. There are 376 complaints on BBB website already at the moment about It Works!
Conclusion – Is It Works! a Scam?
It Works! seems to be expensive and unreliable. Not a good combination in my opinion. It's not exactly a Ponzi scheme because they are providing some products. However, it's clearly a pyramid scheme because they pay much bigger attention on recruiting rather than providing high quality products.
Imagine what you could do with $700-1,200 per year that you'll save when you don't join It Works! You can buy a membership to your favorite gym and get to the best shape of your life. Or you can go through a training in Wealthy Affiliate to learn to earn a living from home. Actually, you can do both of those things with $700 per year. So what's holding you back?
If you are looking for great ways to earn money while getting to a better shape, I recommend taking a closer look at HealthyWage. You can earn up to $10,000 by losing weight.
That's all for today. I hope that you enjoyed my It Works! Review and you will love It Works! alternatives that I mentioned in the end.
Now, let's start the discussion in the comments section. As usual, I promise to answer to all of your questions and comments personally (usually within 24 hours).
What do you think about "It Works!"
What are your favorite ways to get fit or to earn money online?