Many folks have been wondering if Xyngular is a pyramid scheme. It's another Utah-based MLM on the market, promising to help you lose weight by offering protein shakes and appetite suppressants. Does it sound familiar?
We've all seen products like this before. Actually, we have researched more than 100 MLM-companies on YourOnlineRevenue.com and Xyngular did not come up with a new concept. However, the company tries to promise that you will trim inches off your waist while filling your body with essential vitamins and nutrients.
But does it really work? Can it really help you lose weight? And, most importantly of all, is it worth the money?
Take a look at my video below and learn a PROVEN 4-step formula to make money online with Xyngular or any company you want.
Xyngular Review
---
Name: Xyngular
Founded: In 2009 by a "group of passionate individuals" in Lehi, Utah
Cost: $450 for an 45-day weight loss starter kit
Type: Differential bonus plan for high-ranking salespeople (multi-level marketing strategy)
Short Review: Xyngular, their products, statistics, BBB rating and reviews of the company don't make me excited. It seems to be just another nutrition supplement MLM-company from Utah selling the dream of being fit and financially independent.
If you are interested in a proven system to turn your life around, I recommend taking a look at My #1 Recommended training. It has turned my life around and I believe it can do the same for you as well.
---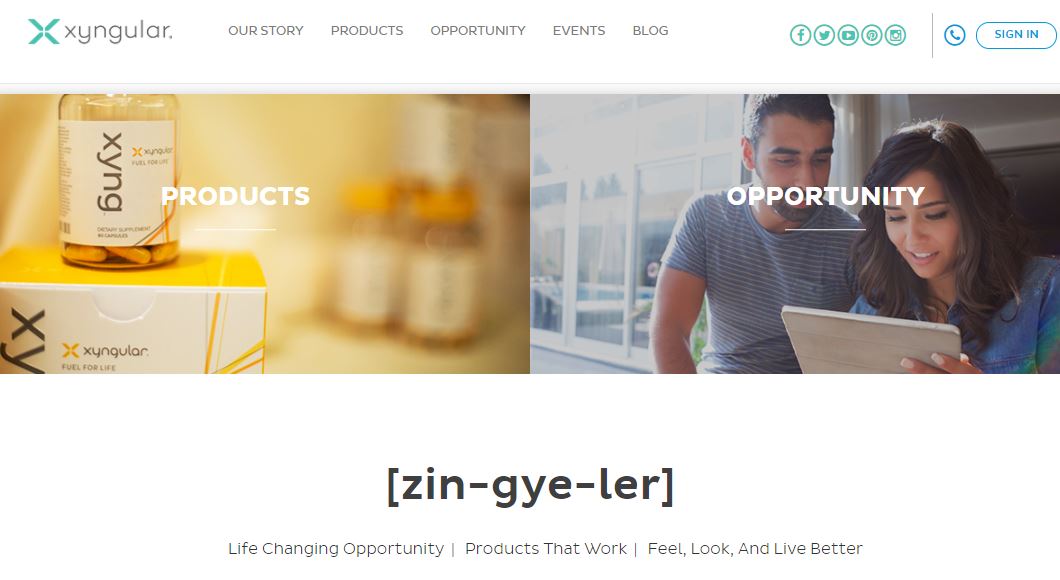 What is Xyngular?
Xyngular is a distributor business specializing in health and weight loss products. The company was founded in 2009 and is now headed by Mark Walker, who in his own right is successful in the MLM industry. The line of products offered by Xyngular ranges from supplements and appetite-suppressant pills to weight loss plans, premade meals, and protein shakes.
Currently, the company has hundreds of distributors across 27 different countries, making them a quickly-growing MLM company. Xyngular claims to operate within legal boundaries of all countries and territories they operate in. I am not sure if this is confirmed, although a legal disclaimer can be viewed on their website.
Xyngular tries to provide different health systems based on the ultimate goals of the customer. There are fast-paced weight loss plans and general detox plans for those who are just looking to get healthy.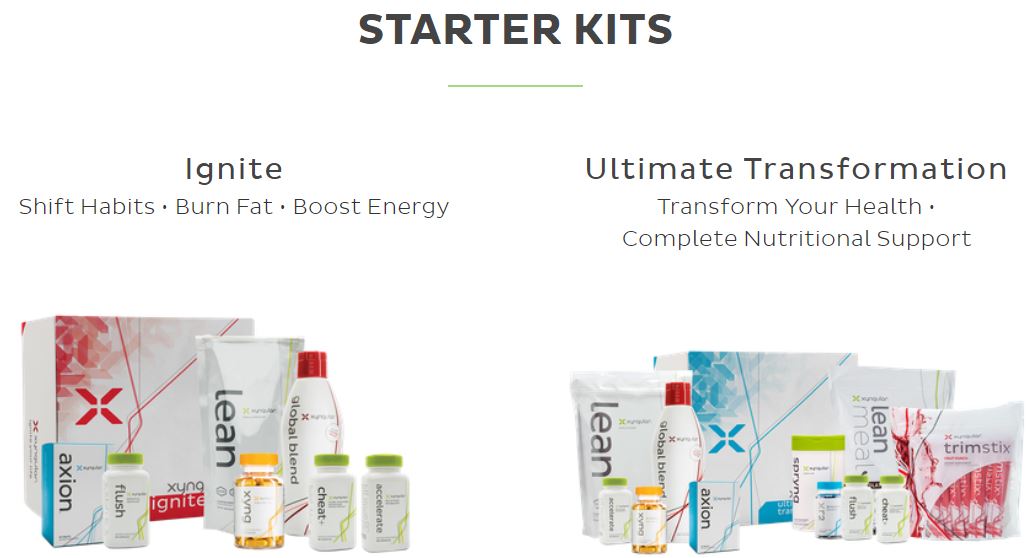 Xyngular Products
The list of products offered by Xyngular is quite extensive. There are starter kits for beginners, which include fat-burning pills, protein powders, and shakes. There are also energy-boosting pills and bars.
Then there is the "Ultimate Transformation" kit. This kit includes snacks to keep you trim, more supplemental pills, and a complete array of nutritional vitamins and healthy minerals.
The cost of these start-up products can be rather costly. While Xyngular may be able to justify these costs by saying that there is a lot of competition in the weight-loss/diet supplement industry, it's no secret that the prices on these kinds of items tend to get heavily inflated.
There are a couple of different price plans available. You could purchase a single bottle of the Cheat+ supplement, which is meant to help you lose weight. It costs $70 per bottle, and it comes in 60 capsules. You have to take 6 capsules a day, which means that the $70 bottle only lasts 10 days.
That adds up to $210 a month, just for a single bottle of product. Not to mention the complete weight loss kits. These can cost up to $450 or more for a single week's worth of product. It's hard to say if the products even work, or if they are truly healthy for you. That might be a matter of debate.
Xyngular Starter Kit – Price and Facts
Distributors can buy starter kits at wholesale prices, and then they are given the ability to sell it at retail prices with varying amounts of margins. There aren't any real qualification standards for those who want to become distributors and advance the ranks. Plus, distributors get a $24 bonus every time new customer purchase a monthly order, and an extra $100 if they order 120 PV with 4 new customers in the first month. The residual income is around 42% for distributors, plus more for high-ranking salespeople.
Do You Want a
FREE
& Easy-to-Follow
7-Day Course
to
Make Money Online
for Beginners?
Easy-to-Follow

Beginner-Friendly

My Personal 1-on-1 Support for You
Get Started for FREE Below Before this offer goes away!
There are a couple of "starter" options available with Xyngular. Salespeople will typically try to push the "Ignite" or the "Ultimate Transformation" starter kits. A breakdown of each starter kit is below:
This kit comes with enough weight-loss and supplement-boosting product to last 45 days. Fortunately, the plan is only supposed to last 45 days, so you usually don't have to buy more than one starter kit. The Ignite Starter Kit is usually between $450 and $500, depending on the distributor and location of sale.
Of course, Xyngular claims that the products are "all-natural, organic, and high-quality", which is probably just an excuse to keep the prices high. This time-worn mantra is what makes customers believe that they are getting a good deal with a $500 kit that only lasts 45 days.
Ultimate Transformation Kit
The Ultimate Transformation Kit is even more expensive than the Ignite Kit! It's hard to pin down an exact price since high-ranking salespeople can charge more for the product if they want to. But it honestly offers almost all of the same products that come with the Ignite Kit, making no real difference when it comes to the health benefits of the products.

Xyngular Compensation Plan
NOTE! The video is created by Xynngular members. I don't endorse the video but I added it here just for educational purposes.
The above video describes the rewards capabilities of becoming a distributor with Xyngular. There's not a lot of commitment required – although that's what they all say. In technical terms, it looks a lot like a pyramid. On the surface, it looks legitimate. The rapid rewards program does reward everyone who participates, and nobody has stolen money from another person.
Distributors who earn a lot of money can become influencers in the company, hiring their own distributors underneath them. Then many people are asking the following question:
Is Xyngular a Pyramid Scheme?
There's a difference between an illegal pyramid scheme and a legal multi-level marketing company. When the system is illegal, it solely concentrates on recruiting new members and distributors. Yes, most MLM-companies highly concentrating on recruiting as well but the difference is that that's not the only way how you can make money.
In an illegal pyramid scheme you can only make money by recruiting new people and products don't exist OR the products have almost any value. Those are called, "product-based pyramid schemes". One good example is Digital Altitude. The company isn't illegal but it's still on the borderline.
A legal MLM-company can also sell products to people who aren't involved the system. One great example is Tupperware. Tons of people have bought their products who aren't in the system. On the other hand, in an illegal pyramid scheme, it's impossible to sell people who are outside the system because the prices are so high.
So, Xyngular is not an illegal pyramid scheme. Just a typical MLM-company that is using a pyramid structure.
Xyngular Reviews & Complaints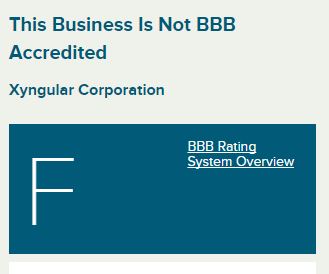 Of course, the first thing you see on the "Testimonials" section of Xyngular's website is the best list of reviews that a company could ask for. And some of them are legitimate – a few lucky distributors have actually earned a profit from buying and reselling Xyngular products.
But let's get real: most individuals and consumers do not rank Xyngular very high. On average, the industry gives it a 45%, which is well below a passing grade. There are a lot of formal complaints about the company on BBB. This is largely due to the lack of customer service and strict no-return/no-refund policy. They have been reported to not honor their 30-day money-back guarantees, and the products do not work as intended.
The company is not BBB accredited and they have the worst possible rating (F) at the moment when I'm writing this article. If you are interested in why they have received the worst rating on Better Business Bureau, you can read more on BBB official website.
Xyngular Income Disclosure Statement – The Cold Truth
The chart below shows average incomes of Xyngular distributors who are interested in building a business.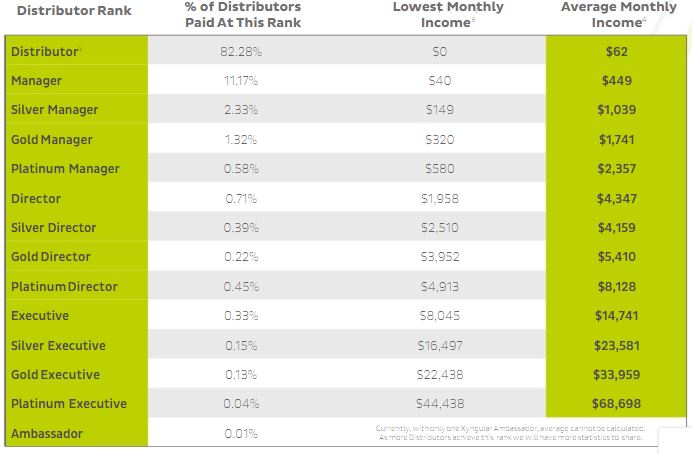 It shows that 82,28% of all distributors earn only $62 per month on average. Then we need to take into account all the work they have done and product purchases. We can easily come to a conclusion that almost all distributors are losing money with the system.
That's somehow fine because many distributors just "try" the system and they are not really planning to put in lots of work (as far as I know). But the statistics in that graph are still pretty rough. Unless you are leveraging the power of the Internet, your chances of success with Xyngular are pretty small, in my opinion.
Conclusion – Is Xyngular Worth It?
I am personally a big fan of MLM-programs because mostly their products are more expensive than similar products in the supermarket. I wouldn't like selling a product for $99 when I know that my customers could buy similar products for $49 on Walmart. I always want to promote the products that have the best price/quality ratio.
Another thing is that many network marketing companies have a controversial reputation and tons of negative reviews. When I see what people are saying about Xyngular, I don't get very excited about joining their system. Of course, the testimonials from their top earners are exciting but also hundreds of other companies can provide you exactly similar stories.
7-Day Make Money Online Email Course
Learn SIMPLE steps to make a LIFE-CHANGING INCOME online. I will help you hand-by-hand!
This brings me to a conclusion that your chances of success don't only rely on the company or path that you are going to take but on your personal habits. If you didn't succeed with Oriflame, Tupperware or Herbalife, most likely you won't succeed with Xyngular either. But if you already have successful habits, you can succeed in any business you want. It just takes time, consistency and effort. Most people quit.
But I have good news for you!
Nowadays you can shorten the time that you need to work before you succeed because of the Internet. You can reach thousands of people "on autopilot" when you have done the work once. I reach more than a thousand individuals every day through my website who are already interested in the subjects that I'm selling.
I didn't know how to do it before but I found a step-by-step training that taught me how. Just click the link below and I'll reveal the "secrets" for you as well.
---
What kind of experiences do you have with Xyngular or similar companies?
Do you prefer making money online or offline?
Let me know in the comments below! 🙂