They promise you health, wealth and prosperity but everything that glitters is not gold, right? Is Nerium International a Scam or an incredible opportunity?
If you are looking for answers to your questions about this company, you have come to the right place. In this article, I will share my research about Nerium International business opportunity. I have a huge knowledge of similar MLM-programs so I believe I can give you great insights that will help you out.
If you have other questions or comments I would love to hear them in the comments below this article and I'll be more than happy to reply you personally. I am not affiliated with Nerium in any way so I am not going to promote their program to you.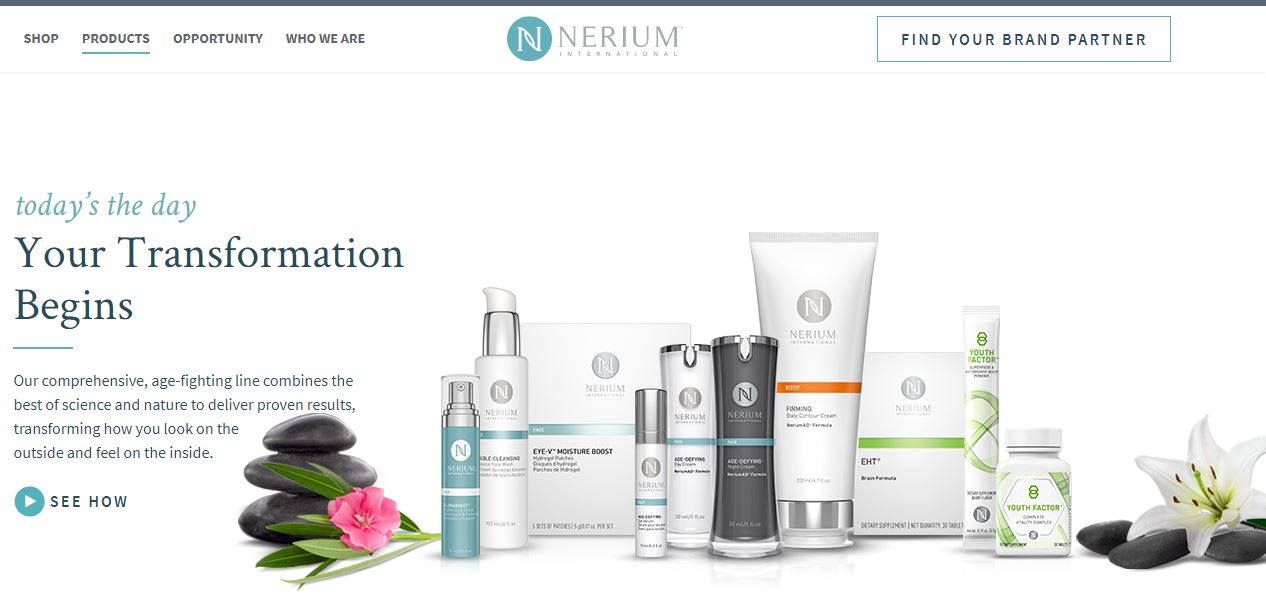 Nerium International Review
---
Name: Nerium International
Founded: In 2011 by Jeff Olson and Dennis Windsor
Type: Skin Care. Multi-Level Marketing (MLM).
Short Review: Nerium is a typical network marketing company. They operate in the highly popular industry of anti-aging & skin care and only a few percent of members on top of the pyramid are making big money.
It's a legitimate company but like in any MLM-company success requires lots of work and recruiting. In my opinion, their products are extremely expensive and I wouldn't like to sell them. I only want to provide the best price/quality for other people and myself.
If you are looking for better work from home opportunities, have a look at My #1 Recommendation.
---
What Is Nerium International?
Whether we like it or not, beauty has become one of the biggest industries in the modern world. The top category of beauty is skin care and the top category of skin care is anti-aging. It's almost $100 billion industry and claimed to be growing $1 billion per month in the U.S. alone. That's fascinating. People seem to want to look good and stay young.
That's where Nerium puts the most of its focus. The company was founded in 2011 by two successful businessmen Jeff Olson and Dennis Windsor. In the first year the company was booming but recently its popularity has slightly been going down.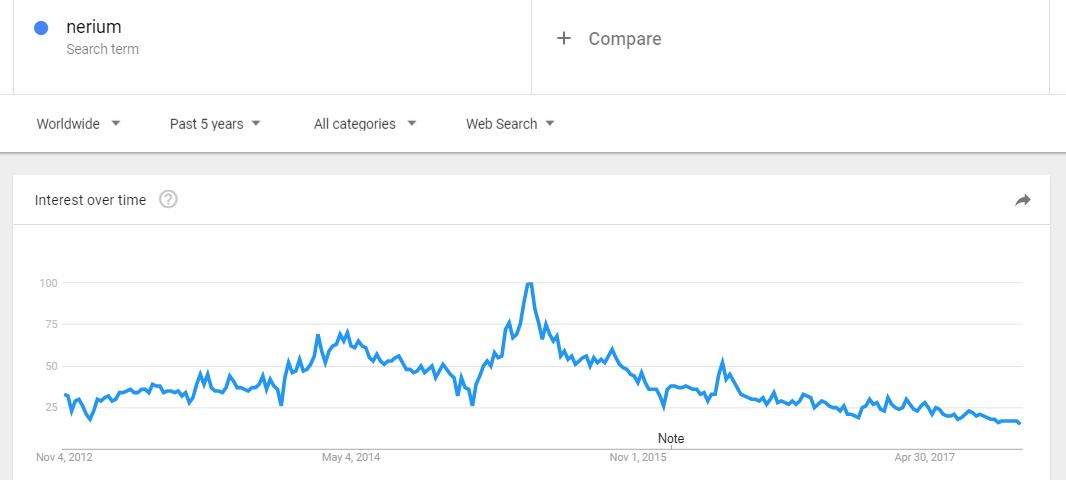 You have probably heard of similar programs like Younique, Mary Kay, Youngevity or Jeunesse. They all use network marketing business model. There's been lots controversy around these systems because many people dislike multi-level marketing.
First, let's take a look at their products. Then you'll see their compensation plan and hear what other people are saying about products and the system.
Nerium International Products
MLM-systems are known for their expensive products and Nerium is not an exception. Actually, their products are even more expensive than in most MLMs. My heart skipped a few beats when I saw their pricing. Let me show a few of their popular skincare products.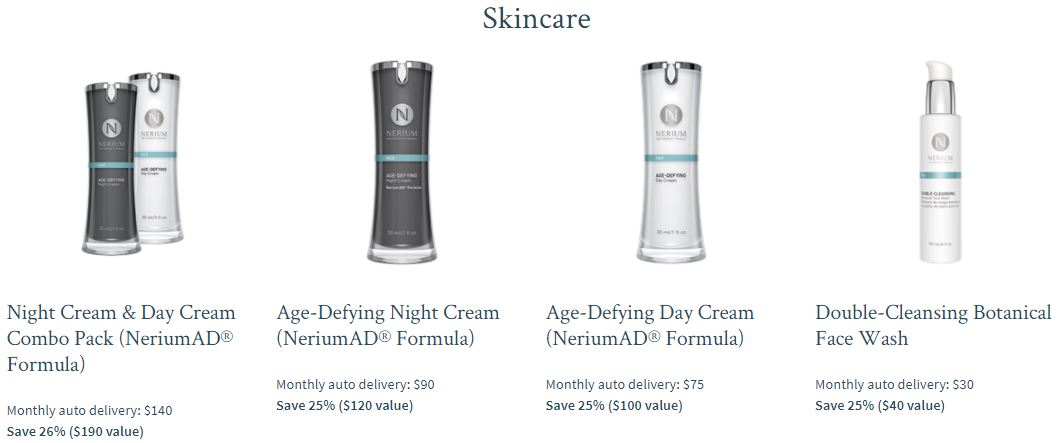 Nerium also wants to sell their products in bundles and activate the monthly auto delivery system. It means that they get more committed customers who buy even more products.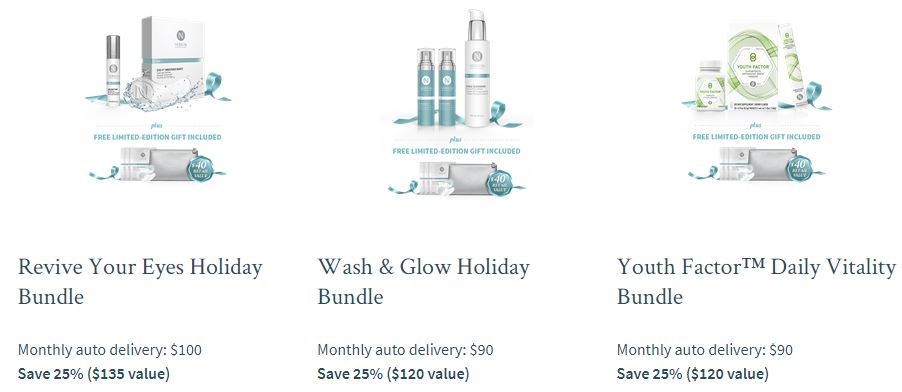 I don't know what do you think but in my opinion, $90 for 30 ml of night cream is a huge price. That includes a monthly auto-delivery discount. If you would buy it with a one-time fee the cost is $120. That's ridiculous.
Joining the company isn't very cheap either.
Nerium Start Up Cost – 3 Options to Get Started
Nerium has three options to get you started. The more expensive one you buy, the more products you get.
Starter Pack $499,95 – 10 Nerium products.
Builder Pack $799,95 – 15 Nerium products
Premium Builder Pack $999,95 –  21 Nerium products
All packages also include marketing and training materials. You can see the summary in the picture below:

I understand that starting a business isn't free. It always requires time and monetary investments. However, Nerium start-up costs exceeds the cost of most similar systems. Therefore, I advise that you would be extremely committed if you want to join this program. Otherwise, you just give them money for charity.
Do You Want a
FREE
& Easy-to-Follow
7-Day Course
to
Make Money Online
for Beginners?
Easy-to-Follow

Beginner-Friendly

My Personal 1-on-1 Support for You
Get Started for FREE Below Before this offer goes away!
Nerium Compensation Plan
In the video below a Nerium, distributor explains their compensation plan in a great detail. But notice that his opinion is very biased because he wants you to join the program so he would make more money.
To make it simple there are two ways to make money with Nerium. There are two ways to earn money:
Sell Nerium products.
Recruit new members to their system.
You can make money to a certain extent just by selling their products. You will earn commissions for each sale based on different factors like overall sales, ranking in the pyramid, etc. However, if you want to big money in the system, you must recruit (many) new people to the system.
That's how network marketing works. You can't make big bucks without moving up in the pyramid. After you have recruited new people you will earn commissions from your team's (downline's) sales. The higher you move, the more you'll earn. You can earn up to 10% commissions of the monthly earnings of your best team members. That's quite nice. It's also passive income so you can make money while sleeping.
But to be honest, it's a bit easier said than done. More about this in the next chapter.
Nerium International Income Disclosure Statement
Many times taking a look at the income disclosure statement gives a  good picture of how much people are making with the MLM-system. I couldn't find the most recent one from Nerium but here is the one from 2012. It still shows how the income is usually divided among their members. (You can read more details about this income report here.)
Notice that the chart only shows the income of 32% of Nerium members in the U.S. The rest are members but they aren't committed to the business opportunity. Those who are in this chart have paid the startup cost and started to work with the system.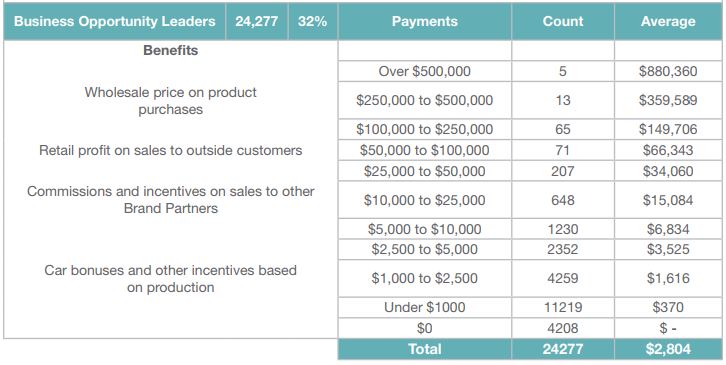 The picture shows that only around 1% of all members make a full-time income with Nerium. 90% of members make close to nothing. In order to make big bucks, you need recruit tons of new members and climb up in the pyramid. Usually, it requires years of work inside the company.
Personally, I love entrepreneurship and hustling but MLM businesses are a bit different. They use overpriced products and systems where the money moves from the bottom to the top. In a normal company the boss pays salary to his employees but in these programs employees pays the salary for the boss.
Nerium International Reviews & Complaints
You'll find at least three kinds of reviews on Nerium:
Nerium members praise their products and the system. They want you to join.
Frustrated former Nerium members who call it a scam because top distributors gave them false expectations.
Unbiased Nerium customers who have tried their products but don't want to join the program.
Still, I notice one interesting trend. There are more negative Nerium reviews than on other similar opportunities. I was surprised that their products haven't received very high ratings even though the products are so expensive. There are hundreds and even thousands of reviews by people who have used Nerium products. Many people reported that they didn't have any effect while their distributors praise them all the way.
Then many people failed with the system and they realized only the top makes good money. Therefore, they are asking the following question:
Is Nerium a Pyramid Scheme?
A short answer is no.
A longer answer says that they are really using a pyramid form like any other MLM-system. They have real products and the system doesn't solely base on recruiting (even though it has a big role) so we can't call it an illegal pyramid scheme. That would be a program usually without any real product and the system would completely rely on recruiting new people.
Nerium sells their products also to people who aren't inside their pyramid system which differs it again from illegal pyramid schemes.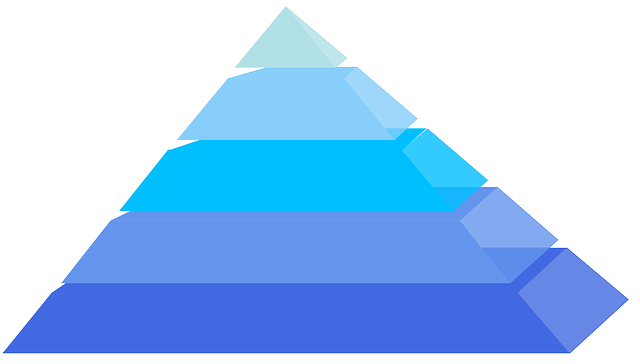 Conclusion – Is Nerium International Worth It?
If I would be passionate about skincare I could consider joining some MLM-systems that promote them. But most likely Nerium wouldn't be one of them. Their products are so expensive and they aren't even receiving so good reviews like some other companies.
I have already found a better opportunity that makes me money online (which is not an MLM) so joining Nerium wouldn't make much sense. It's not a get rich scheme and you don't need to recruit new people to make money with it. To be honest, that step-by-step training was a crucial resource that helped me to achieve a freedom of earning money and traveling the world at the same time.
I know also many people who prefer to stay in the same country while they earn money online. My friend Nathaniell makes consistently +$10,000 and prefers to live in the U.S. at the moment.
The good news is that you can start the training for free and receive several cool resources like interactive video lessons, simple website builder (works for beginners but also for more advanced), keyword tool (to help your Google rankings) and my 1-on-1 support.
PS.If you are interested in MLM-programs, that training also helps you to make more money with them. Still, it's not a requirement at all.
---
What kind of experiences do you have with Nerium or similar MLM-programs?
Do you think these programs are worth it?
Let's discuss in the comments below! 🙂