Tired of sugar-coated LifeWave reviews? Are you looking for something else than their distributors praising the system? You have come to the right place.
I am not affiliated with LifeWave and in this review, I'll answer your questions, "Is LifeWave a Scam? Is the program worth joining? How much money could you make?" and so on. I believe you will find this article helpful. If you still have any questions after reading this you can always leave a comment below and I'll be more than happy to reply to you.
In this article, I'll also show you a quick glimpse of the BEST 4-step formula to make money online.
Want to Get My 7-Day Email Course to Make Money Online?
Enter Your Email Below to Steal My PROVEN Formula to Create Your Own "Money-Making Machine" In a Week...
We respect your privacy. No Spam.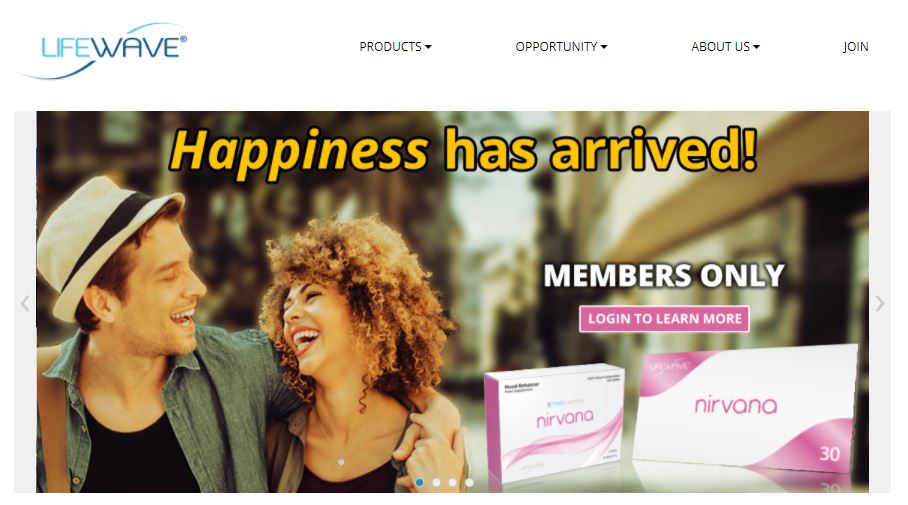 LifeWave Review
---
Name: LifeWave
Founded: 2004 by David Schmidt
Cost: From $25 to as high as $1599.95
Type: Health & Wellness MLM Business
Short Review: Personally I recommend staying away from LifeWave. They have new age -type ideas which are related to their overpriced products. It's another "cult-like" MLM-system that has faced several lawsuits over the years.
Take a look at my #1 work from home recommendation. In my opinion, it's a much better way to start a business than messing up with LifeWave. It's also free to get started, no credit card required.
---
How to Make Money with LifeWave? – My Video Tutorial
Before you dive into my comprehensive LifeWave review, I want to give you an opportunity to have a look at my video below.
There I'll show you how you can learn the 4-step formula to start making money online with LifeWave.
I'm sure you'll find it helpful and valuable.
What is LifeWave?
Founded back in 2004 in California, USA by David Schmidt, LifeWave is an MLM business opportunity that offers health and wellness products/ services to its customers. Their mission is "to provide entrepreneurs with unlimited earning potential by offering proprietary health technologies that are meant to maximize human potential."
This company focuses solely on the wellness and health of individuals – since opening its doors back in 2004, LifeWave has expanded to more than 100 countries.
Simply put, LifeWave offers its customers technologies that eradicate pain, offer natural energy boost, provide anti-aging benefits, fights off restlessness, and protects its customers from harmful radiation. The founder has over 25 years of experience in the industry. This company is now estimated to have revenue of more than $10 million, as reviewed by Direct Selling Association.
This MLM business comes backed by over 70 clinical studies and all new members are awarded a 30-day money back guarantee if they are unable to make a profit within the first month. LifeWave also has associations with various nonprofit organizations such as Military of Purple Heart, American Red Cross and numerous other nonprofit organizations across the globe.
It has also been endorsed by many celebrities and professional athletes with some of their nutritional products coming highly recommended by healthcare practitioners worldwide. Notice that this is a typical way of marketing MLMs. They hire celebrities with big money to promote their products and the system.
Do You Want a
FREE
& Easy-to-Follow
7-Day Course
to
Make Money Online
for Beginners?
Easy-to-Follow

Beginner-Friendly

My Personal 1-on-1 Support for You
Get Started for FREE Below Before this offer goes away!
You have probably heard of similar MLM-companies like Isagenix, Herbalife, Youngevity and so on.
LifeWave Scam Or Legit: What Products Do They Provide?
How does it work? Well, distributors buy and resell LifeWave products and keep the difference as their profit. Aside from this, you are also able to make a living through their binary compensation plan which offers bonuses to their entrepreneurs based on their level of experience and performance.
This company offers an extensive range of products such as:
LifeWave Patches – Do They Work?
All are priced at $69.95. Some of their patches include Energy enhancer, IceWave (relaxes muscles after an intense workout), Silent night (helps stimulate sleep hormones to help you sleep better), Y-Age Aeon (reduces stress levels), Y-Age Glutathione (stimulates your immune system), AcuLife (it's a pain reliever for horses), and SP6 Complete (helps reduce food cravings thus aids in weight management).
There has been quite a lot of controversy around LifeWave patches. Many people said they didn't feel any effect while using them. On the other hand, LifeWave distributors praise the benefits. Is it just a placebo effect or do they really work? Leave your opinion in the comment section below this article.

Other LiveWave Main Products
Theta (promotes overall body strength), Maveric (increases testosterone in men), Alavida (this is a skincare cream), and Theta Mind (this product promotes healthier mental activity and will help you focus better).
Let's take a closer look at the prices for each product group:
WinFit:
Winfit body shaping system – $299.95
Resistance Bands (Small) – $21.95
Resistance Bands (Large) – $44.95
WinFit Monthly maintenance kit – $149.95
Skin Care:
Alavida regenerating trio – $199.95

Nutritional Supplements:
Theta One – $99.96
Maveric – $79.95
Brain boost system – $189.95
Theta Activate – $69.95
Corsentials – $129.95
Theta Mind – $89.95
Do keep in mind that it's safer to inquire with your doctor first before consuming any new supplements especially if you have sicknesses or you plan to use supplements to a large extent.
How Much Does It Cost to Join This Program?
If you want to join as an independent distributor, then be ready to cough up from as little as $25 or as high as $1499.95. These prices depend solely on starter kit selected. This means that LifeWave has ensured that there is a starter kit suitable to every budget.
Starter: $25
Bronze: $99.95
Silver: $299
Gold: $499
Platinum: $999
Diamond: $1,499.95
If you wish to enroll online, you'll be required to provide a sponsor's ID number. If you do not have a sponsor's ID number, then you can opt to contact this company's customer care and a sponsor ID will be provided for you.
Furthermore, it's important to note that you might be charged depending on the package which you originally purchased. For example, these products are charged monthly:
Bronze: $5,000
Silver: $15,000
Gold: $25,000
LifeWave Compensation Plan
Distributors are able to select from five different methods of earning income for their binary compensation plan. As earlier mentioned, you can always opt to simply buy their products on wholesale and then proceed on to sell these products to your network at retail price – whatever difference you make is yours to keep.
Instead of simply selling to your close network, you can opt to have a replicated website where LifeWave will pay you $20 for each product that is sold through this website.
Aside from these methods, Lifewave also offers a bonus compensation plan. Here, a distributor or member will have access to Lifewave's financial incentives as well as their bonuses such as commission matching bonuses, product introduction bonuses, as well as wave bonuses. To learn more about these plans, watch this YouTube video here:
NOTE: The video is created by LifeWave members and it's highly promotional. I attached it here just for educational purposes.
As a sponsor, you will receive a certain commission when any of your distributors (the people you recruited to sell for you) buys a product package for reselling. Your bonus will vary as it depends on what package they actually buy – this means that your bonus can range from anywhere between $15 to $200. Keep in mind that you will only receive a bonus the first time one of your distributors actually buys a package.
Depending on how many recruiters you have, you can earn an additional $50 per month – however, this is only possible if you both reach 330 Group Volume (more information on this can be found on their website.)
Notice that you need to be good at recruiting (or be willing to learn it) if you want to become successful with LifeWave or with any other MLM-program.
LifeWave Reviews & Complaints
From our research, it is clear that many people believe that LifeWave is not a scam and has actually proven to be a legitimate way for people to earn money monthly. Another great thing is the praises their skincare products have online. Many users have attested to have tighter and smoother skins after using LifeWave's Skincare products.
We were pleasantly pleased to also read the high reviews regarding their nutritional packages. These products are affordable and provide the body with great benefits such as reduction of stress, stimulation of the immune system, an improvement in overall body strength and flexibility, and an increase in energy levels.
LifeWave Lawsuit – Is LifeWave a Pyramid Scheme?
Over the years LifeWave has had several lawsuits. One of them was with one of their biggest competitors Jeunesse. I don't want to go in a great detail with these lawsuits but I offer you links where you can read more about them:
It's not rare that these big MLM-companies have lawsuits. Sometimes they are sued to be pyramid schemes, sometimes they need to be punished because of their unprofessional distributors and so on. Show me an MLM-company that didn't have a lawsuit! 😉
Of course, that's not a good thing. Network marketing is still quite a controversial subject and will probably always be. Personally, I am not a big fan of that business model. Still, LifeWave isn't an illegal pyramid scheme because they have real products and everything doesn't solely depend on recruiting new members.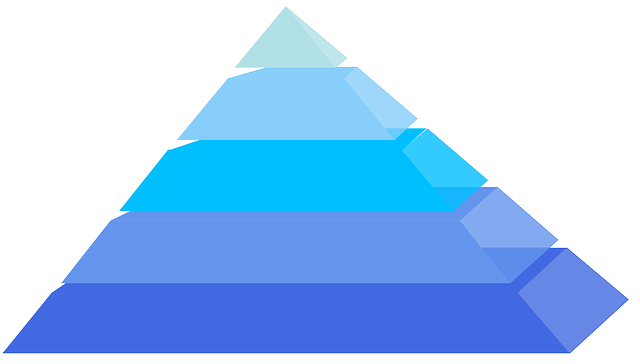 Conclusion – Is LifeWave Worth It?
I don't recommend LifeWave for several reasons. Their products are very expensive but still many people say they don't feel any effect after using them. The only effect they had was a thinner wallet.
Another thing to keep in mind is that success in MLM-businesses requires tons of hard work and effort. People who are making a full-time income have usually been working for years for the company. It's not a bad thing but that's just how it usually works. 95% of members who join don't many any or make only some little money.
7-Day Make Money Online Email Course
Learn SIMPLE steps to make a LIFE-CHANGING INCOME online. I will help you hand-by-hand!
My #1 work from home recommendation is Wealthy Affiliate because their training and community have helped me to make a living online. The success doesn't happen with WA overnight either but they provide everything you need to succeed.
In addition, you don't need to sell overpriced products nor recruit anyone if you don't want. Read more by clicking the link below.
---
What are your experiences with LifeWave or other similar MLM-companies?
Do you prefer making money online or offline?
Let's discuss in the comments below! 🙂