Let's say that you invested in Monero for $1,000 on 20th November in 2015. Then you held your coins for two years. Guess how much your $1,000 would be now? More than $4,200,000!
By investing a bit over $2,000 in Monero two years ago you would be a millionaire today.
But is Monero still a good investment? Is Monero worth buying or are the good days already gone? In this article, I will tell what Monero is all about, what are its benefits and whether it would be a good investment or not.
---
Monero Hard Fork – Monero VS MoneroV
This is an update from 2.3.2018. Monero hard fork is coming soon which means that there will also be another token called MoneroV. All Monero holders who hold their tokens in a private wallet will get 10 MoneroV tokens for free for each XMR that they are holding.
If you are, for example, holding 1,000 Monero (XMR) tokens, you will get 10,000 MoneroV tokens for free.
In the video below, I explain the key differences between MoneroV and Monero and what you should now about MoneroV:
---
Monero as an Investment – Video Review
I know that many of you prefer watching videos instead of reading texts. That's why I recorded you a video where I highlight a few important points of this text and explain my opinion about investing in Monero. I hope you will enjoy and find it valuable!
---
Monero Review
Name: Monero
Launched: 2014
Type: Cryptocurrencies
Short Review: Monero seems to be a solid cryptocurrency with a large team working on a background to develop it. The main benefits of this coin are its privacy and security features. You don't need to rely on third parties with transactions and you can be sure that the transfers are private. More on this later…
Monero has a great potential to grow and become more popular currency. However, any kind of investing contains risks and you always need to make your own research before buying. If you are looking for a solid way to make money online, I recommend taking a look at My #1 Recommendation.
---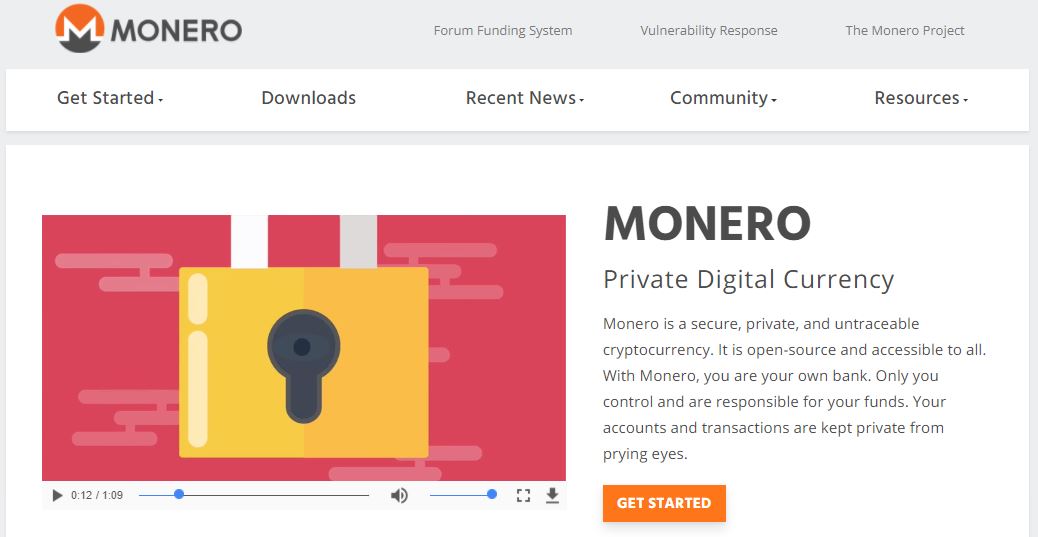 What Is Monero?
Monero is an open-source, privacy-focused cryptocurrency. It was launched in April 2014. Monero tries to improve compared to Bitcoin with private functions.
With Bitcoin,  all transactions can be seen in the blockchain. In some cases, other people could see transactions that you have done. Of course, people don't usually bother checking out other wallets but this is still a thing that may cause some issues. With Monero all transactions are designed to be private.
Also, another coin called Dash is also trying to provide a higher privacy than Bitcoin. So, Dash and Monero have the same goal in that sense. However, Dash and Monero have a little bit different way to achieve the goal. Monero is private by default while Dash harnesses the feature based on CoinJoin. I'm not going in the details in this article but you'll find more information from the unlimited world of the Internet.
Benefits of Monero
This is what Monero team states on their official website. Monero is:
Secure
Private
Untraceable
Fungible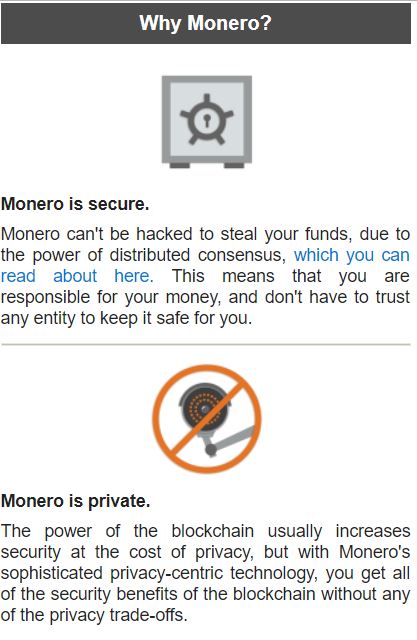 Clearly one of the biggest benefits of Monero is privacy. If you are transferring money by using banks, everything is recorded. Bank knows all the money that you are transferring. Also, with Bitcoins, there are some challenges with the privacy because the information is recorded on the blockchain which is visible.
On the other hand, the fact that Monero is private means that it has been used for illegal actions. Police, officials or banks can't trace transactions which have opened doors for illegal actions like drug dealing. This is certainly a downside of the privacy.
Even though Monero is private you can still show the account transactions for somebody if you want. If you have a Monero account, you will get a view key that allows you to see all your transaction. Then you can share this view key selectively to other people if you want.
Do You Want a
FREE
& Easy-to-Follow
7-Day Course
to
Make Money Online
for Beginners?
Easy-to-Follow

Beginner-Friendly

My Personal 1-on-1 Support for You
Get Started for FREE Below Before this offer goes away!
Monero has a large team working on a background.
There are at least 30 developers working on Monero which is a good thing. Compare it to currencies that have one or two founders. They would just pump and dump the price and run away. When tens of developers are putting their time and effort into it, pump & dump isn't so probable.
There wasn't an "instamine" or similar controversial cases.
Do you remember what happened with Dash? They mined 10% of all coins that will ever be during the first two days. It means that the founders received lots of money which naturally has raised lots of controversies. There are also similar cases with other coins. However, people say that Monero is very solid and there aren't such situations.
Bitcoin vs Monero
Monero has naturally many similarities to Bitcoin and many other cryptocurrencies. However, it tries to win with its privacy functions.
Somebody has compared cryptocurrencies to other new technologies like mobile phones. First, there were only a few producers but over the time course, more and more companies entered the business. Nokia dominated the market for a long time with best features and people thought that nobody could replace Nokia from the leader's space. But then Apple, Samsung, and other providers passed through when Nokia was too comfortable.
Of course, cryptocurrencies and cell phones are two completely different things but it still gives us a good perspective. In the end, there can be many cryptocurrencies that succeed and stay. Bitcoin may remain as the biggest coin but that doesn't mean you couldn't make money with other ones as well.
Is Monero Worth Buying?
Monero has been on the list of the biggest cryptocurrencies for a while. They were long on the list of places 10-15 but in 2017 it rose higher and in November 2017 Monero is 7th biggest cryptocurrency in the world with $2,5 billion market cap. So, nowadays it isn't any more a new coin that could go up 100 times in a few months (at least I think so!).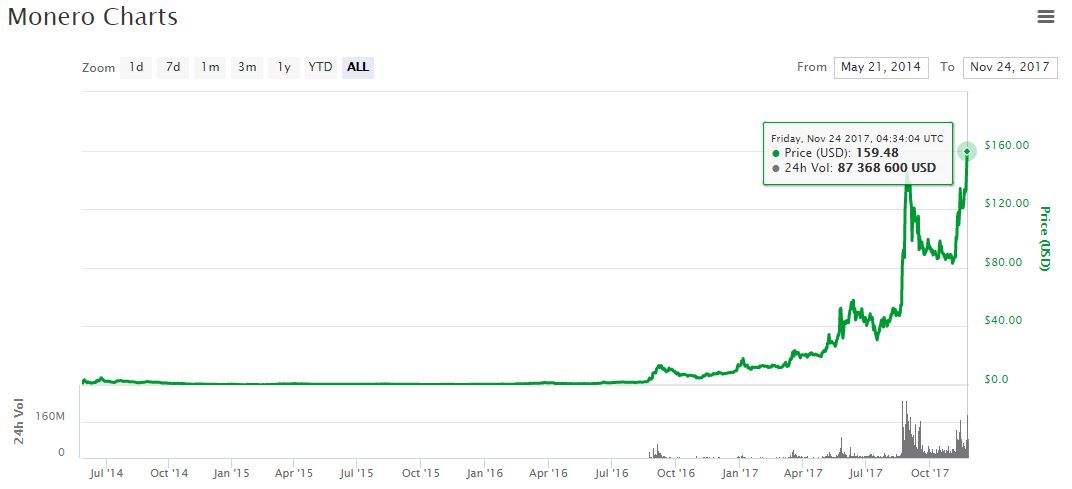 When you are going to invest in something you should always consider at least three things:
What are possible risks?
What happens if this succeeds? So, what are the rewards?
What are the probabilities for those two different scenarios?
Of course, there are always some things that you can't predict but when you increase your knowledge you should be able to make better investments and bigger profits in the long run. For example, my friend researched Bitcoin for 9 months before putting lots of money into it. After his research, he invested lots of money on Bitcoin and we all can see what happened. 😉
Sure, he could have gone wrong but as he had already so much knowledge about it helped him to make a wiser decision. Think about the answers to those three questions and it would help you to decide whether Monero is worth buying or not.
Where to Buy Monero? 
Monero has already been around for several years so it has been added to all major crypto exchanges. One of the most popular places for buying Monero is Binance. I have used that exchange for buying numerous different cryptocurrencies including IOTA, Cardano and Tron.
Recently I have especially enjoyed using Binance because they provide lower transactions fees than most other crypto exchanges
Conclusion – Is Monero a Good Investment?
Based on my research Monero could be a potential investment. However, I don't want to say you, "Buy!" because I don't want to take the responsibility for your investing decisions. But I need to admit that I see value on Monero. There are several reasons why it could go up in value in the future.
Its focus on privacy and security offer great reasons why people would prefer it in the future more than Bitcoin, for example. They also have a solid team in the background compared to some smaller currencies that are just one-man-shows.
My personal prediction is that there will be several popular cryptocurrencies in the future that people use in their everyday life. Now the story of cryptos has just started a few years ago but I think it's just a beginning. More and more people become interested and start buying coins for themselves. In addition, there are still lots of people who haven't even heard of cryptocurrencies at all. What happens to the value when all those people start changing their euros and dollars to cryptos?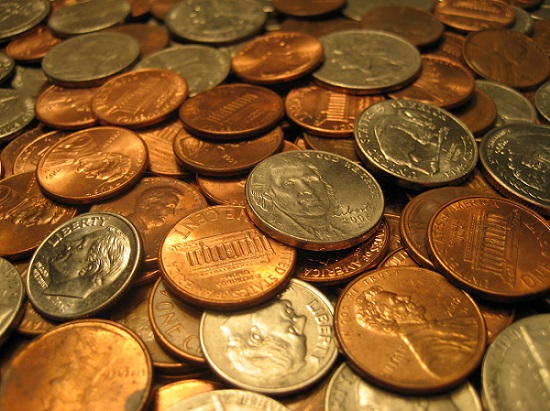 Of course, there is still a risk that people would start abandoning these virtual currencies and concentrating on something else.
If you are looking for secure ways to make money online, I can give you two great options in the end. First, I give you free $10 worth of Bitcoin through my link. It's a sign-up bonus to Coinbase that you'll get immediately when you sign up and make the first deposit. Then you can just take your free $10 and walk away if you want. 😉
Another great way is to start building your own online business for free. You don't need any former experience or education because this step-by-step training will walk you through everything you need to know. Their training and community turned me from a complete newbie into a full-time online entrepreneur. It has made the same for thousands of other people worldwide already for +12 years.
---
What do you think about Monero?
Is it worth buying or not?
How much will the value be in the future?
Let me know in the comments below! 🙂