Is IOTA legit? How does it work and what are the main benefits? Is IOTA a good investment or just another way to lose your money?
If you are looking answers to any of these questions, you have come to the right place! In this IOTA review, I will share my knowledge about this highly interesting cryptocurrency. Some people say that it will revolutionize our world in a way like an email replaced posting system!
---
Is IOTA the Future? – Video Review
I want to give you an opportunity to watch my video review of IOTA. I point out a few interesting reasons why IOTA could change the whole world. I believe you will find my video informative and helpful. Then you can continue reading the article where I share even more interesting details about this revolutionary cryptocurrency.
---
IOTA Review
Name: IOTA (MIOTA)
Launched: 2017
Type: Cryptocurrency
Short Review: IOTA is, in my opinion, one of the most interesting cryptocurrencies in the world. Their technology has a potential to revolutionize our whole payment system and many other things (like an interaction between things). However, the project is still in its infancy and it's not possible to give a 100% sure answer how this will work out. If it goes great, it may mean a leap for the humankind to a "new world".
If you are looking for proven ways to earn money, take a look at My #1 Recommendation for making money online.
---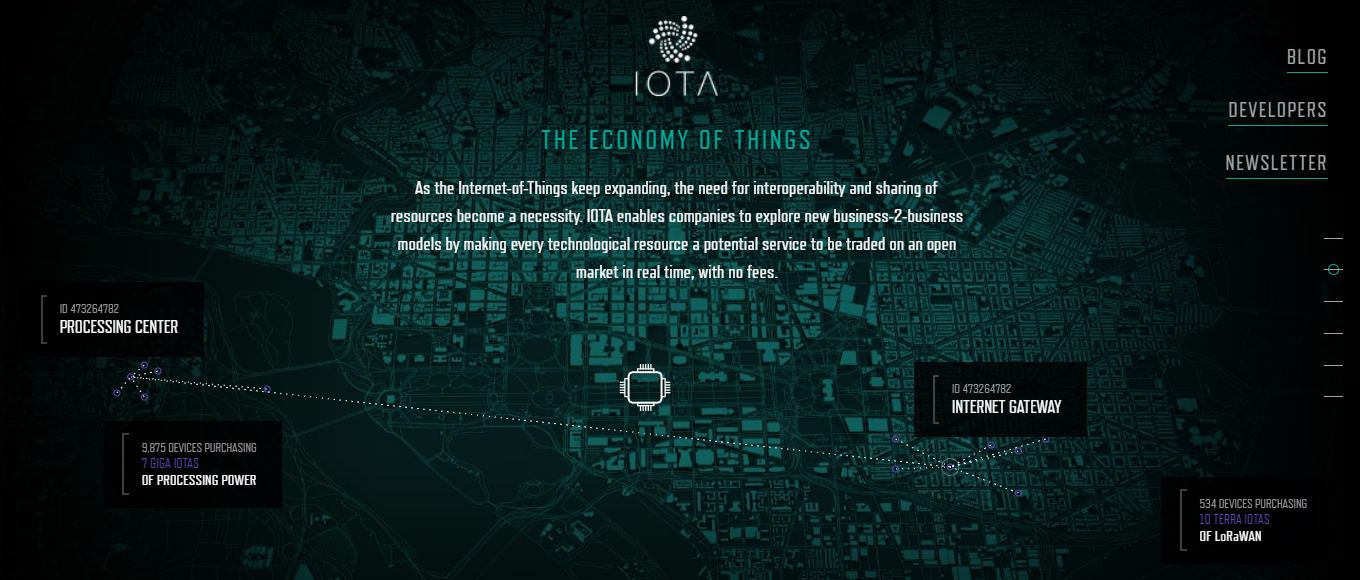 What Is IOTA?
IOTA is a revolutionary cryptocurrency that is not using blockchain for transactions at all. People say that IOTA is a 3rd generation cryptocurrency like Cardano. It's supposed to solve problems that two first generations weren't able to solve. IOTA was launched in June of 2017 so we can say it's still a relatively new coin especially compared to older ones like Bitcoin or Ripple.
Every single cryptocurrency in the world usually tries to solve a problem that other ones weren't either to solve or it tries to do it better. Just like in a business world. You create a completely new thing or you just make something better than others are already doing.
The biggest difference between IOTA and other cryptocurrencies is that IOTA uses tangle instead of a blockchain. This may have benefits and of them is that it doesn't have any transaction fees.
One of the most interesting applicactions of IOTA is that it may provide secure communications and payments between machines on the Internet of Things.
Anyway, let's first take a closer look at the differences of the Tangle and a blockchain.
IOTA Tangle vs. Blockchain
Let me first list a few typical characteristics of a blockchain. The following things are usually involved in that technology:
Mining
Fees to accomplish transactions
Blocks
Distributed consensus
Hascash
Let's take a look at the characteristics of the Tangle:
No miners
No fees (So, it's free to make transactions)
No blocks
Distributed consensus
Lite haschash
Tangle can also provide important features like scalability, quantum security, and offline capabilities. I understand that tangle can feel like a complicated thing but a part of the following video will help you to understand it a little bit. The video below shows probably the simplest way to explain the tangle. I have set that it starts from the right time 4:02 where the guy starts explaining it.
He says a nice parable in the video that explains the difference between tangle and blockchain pretty well in my opinion.
Imagine that a tangle is a buffet restaurant where everyone serves themselves. Blockchain, on the other hand, is a restaurant where you are served and a waiter brings you the food.
Blockchain becomes slower when there are more and more users in the system. However, with tangle, we don't most likely face the same problem. Even though there would be billions of users, they can "serve" themselves to approve the transactions. If you are interested in the other differences of tangle and blockchain in a great detail, I just recommend that you watch the video above. It explains all of them pretty well.
Application with the Internet of Things – THIS BLEW MY MIND!
This is pretty amazing and revolutionary thing so I would like you to read carefully. I also would be eager to hear your thoughts and opinions about this afterward in the comments below.
Do You Want a
FREE
& Easy-to-Follow
7-Day Course
to
Make Money Online
for Beginners?
Easy-to-Follow

Beginner-Friendly

My Personal 1-on-1 Support for You
Get Started for FREE Below Before this offer goes away!
IOTA technology allows machines that are connected to the Internet of things to communicate and make payments. Can you imagine? The machines could interact with themselves. It's pretty mind-blowing, huh? On the other hand, it also reminds us of Terminator and similar movies where machines take over the world. But before we get too scared about it, let me share you just a couple of applications how it could be used in an everyday life. You'll probably come up with other ideas as well.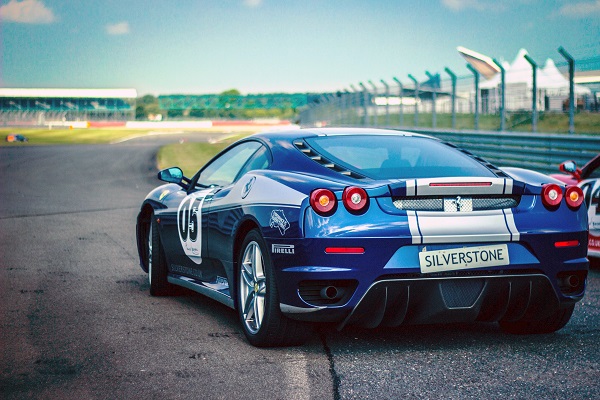 Imagine that you have a car that can accept and make payments automatically. You come to a road toll and you don't need to take your wallet anymore because the car communicates automatically the toll fee. The same works wherever you go with your car like when you are paying for the gas, for example. Imagine that you have a car rental. You wouldn't need to go through the complicated process of managing all payments from your clients because the car could take the payments itself.
This doesn't only apply to cards. Automated payment system could be applied to these devices as well:
Drones
Freight trucks
Houses with solar panels
Freight ships
And so on.
One of the Most Important IOTA Benefit
There was one man who sent $12 million to another person by using IOTA. Guess how big fees did he pay?
Yes, you probably guessed right. He didn't pay any fees because IOTA enables completely free transactions. As I explained above, IOTA doesn't use a blockchain but a tangle technology.
Imagine how big fees you would need to pay on PayPal or for your bank if you would transfer $12 million in an "old-school" way. For example, I tried to send money to my friend through PayPal but I backed because the fees were so high. For around $200 transfer I would have a need to pay $10. For $500 it would have been almost $25. With IOTA it would be free.
Bitcoin vs Iota
It's always interesting to compare new cryptocurrencies to Bitcoin which is the first and also the biggest one at the moment. The greatest core difference between IOTA and Bitcoin are is between blockchain and tangle technologies like I showed above.
That has many significant effects in practice. IOTA's goal is to enable scalability and faster transactions than other coins. The benefit of Tangle is that it doesn't go slower even though there would be more users. Actually, it can work in an opposite way. More users make it better and faster.
Let me show you as an example how many transactions per second each payment methods can handle at the moment. (NOTE: These numbers are estimations and they may vary day by day.)
Bitcoin 4,5 per second
Ethereum 20 per second
PayPal 200 per second
IOTA 1,000 per second
Visa 2,000 per second
As you have probably noticed or heard, Bitcoin transactions have been pretty slow when more and more people have come to the system. IOTA is already handling quite a huge number of transactions every second. In this sense, it looks pretty promising for IOTA compared to Bitcoin.
There is a fixed number of IOTAs and it doesn't change. The amount of Bitcoins is still growing until all of them are mine. The circulating supply is 2,779,530,283 MIOTA. Notice that they always use MIOTA which means 1 million IOTAs. So, there are 2,779,530,283,000,000 IOTAs in the world at the moment. Also, the value of IOTA is usually mentioned in MIOTA which means a million IOTA.
Is Iota a Good Investment? – Will It Revolutionize the Whole World?
Some people (including a cryptocurrency expert David Hay) say that IOTA has a potential to replace our payment systems in the same way like email replaced the post system years ago. That would be pretty mind-blowing. I believe that cryptocurrencies have a good potential to replace our current financial or banking system in one way to another but the time will show how.
And imagine about the smart cities that the guy mentioned in the video above. Tons of things could work "on autopilot" and save human energy. Then we could use our time for other and more meaningful activities. It would be again a step forward with the technology.
Of course, it's also good to consider the threats if "robots" become "too smart" but at the same time we shouldn't be afraid of positive improvements.
I am usually a long-term investor rather than a short-term trader. Within a short term, anything can happen with the price of IOTA so I am not going to speculate here how will it turn out to be (except a little bit in the next chapter). I see investing in IOTA as an investment to a long-term project that has lots of potentials but also risks at the same time.
Where to Buy IOTA?
There are a few marketplaces where you can buy IOTA at the moment. I have used Binance because in my opinion it's the easiest and the safest place where you can buy this. Also, my friends have been using Binance and they have solely positive experiences of that cryptocurrency exchange.
Conclusion – Is IOTA Worth Buying?
While I was writing this article the market cap of IOTA went from less than $4 billion to over $5,5 billion. Let's say that I would have bought IOTA for $10,000 when I started writing it the article and sold my coins right away when I finished this, I would now be $4,000 richer. Can you imagine? 😉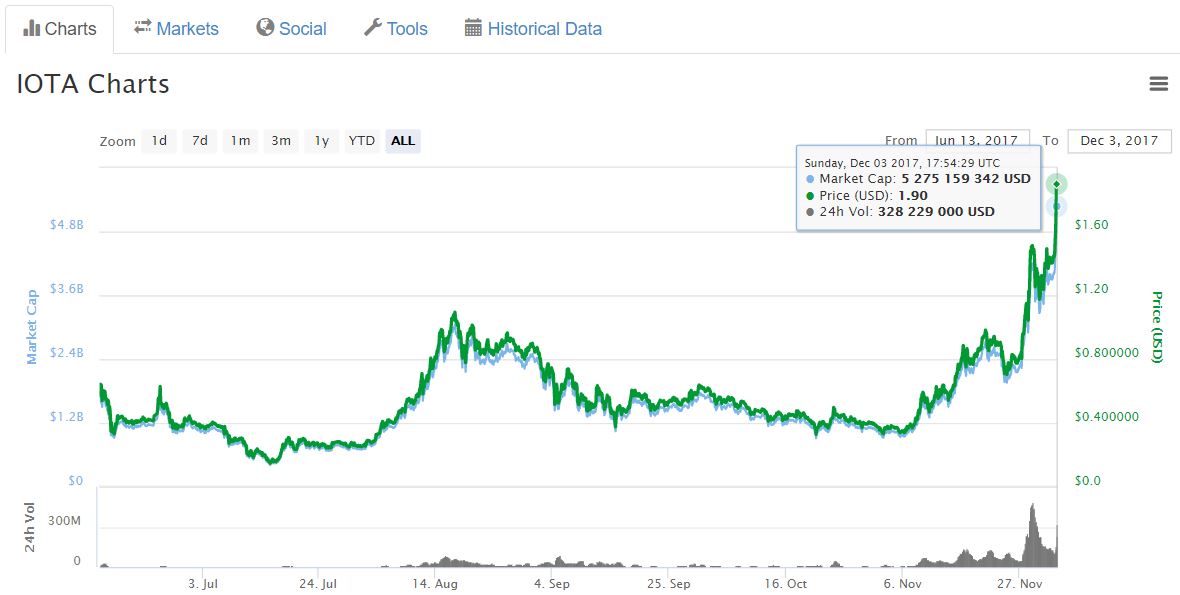 IOTA is among the top-10 of cryptocurrencies and we are talking about a huge thing here. There are two things to consider when you make an investment:
Is this going to grow in value in long term?
Is now the right timing?
When IOTA has grown more than 40% in a few days it could be safe to say that it will take a little move down in the near future. Then probably would be a better time to invest in IOTA. I see lots of potential on IOTA for the long term but I have to say the same what we see with many other altcoins. There aren't many applications at the moment because the technology is still in its infancy.
Still, some companies have started accepting IOTA as a payment method and the future looks extremely interesting. All thoughts that I mentioned in this articles are my opinions and shouldn't be taken as an official investment advice. I can say that, in my opinion, buying IOTA could be a good investment in the long term. (Disclaimer: That's not an official investment advice.)
If you are looking for a proven way to make money online, I advise taking a look at this step-by-step training. You can get started for completely free and there isn't any risk like with investing on IOTA or other cryptocurrencies. If you are interested in other ways to make money online, take a look at this list of interesting online jobs that I have done myself.
7-Day Make Money Online Email Course
Learn SIMPLE steps to make a LIFE-CHANGING INCOME online. I will help you hand-by-hand!
---
What do you think about Iota?
Is it worth buying or not?
How Much will the value be in the future?
Let me know in the comments below! 🙂