In this short review, we would like to discuss Inbox Dollars as one of the most popular online rewarded program in the USA and UK to help people earn passive income. But, it is not a good way to earn money because it provides surveys that you have to take every day. Is Inbox Dollars a Scam or Not? Let us find out all about the Inbox Dollars.
(In YourOnlineRevenue.com we have experience of more than 50 survey sites so we are the right place to find the answer about survey sites.)
Inbox Dollars Review
---

Name: Inbox Dollars
Website:  www.inboxdollars.com
Price: Free
Founded: 2000
Field: Reward Program
Overall Rank: 30 out of 100 (Check Out My #1 Recommendation, 98 Out of 100)
---
What Is Inbox Dollars?
Inbox Dollars is a free reward program that allows all of the people to earn money by following some programs available on the website.  What is Inbox Dollars product? Inbox Dollars has several products as the sources of money for all of the members who are registered on the program. Some of the products are watching TV, taking surveys, cash offers, shopping online and even playing games.
How Does Inbox Dollars work?
Any members who want to earn some dollars from Inbox Dollars, you need to register to Inbox Dollars official website and you have to become a member. You can sign up through the official website and get $5 as a bonus. You can become a member with free of charge. It is totally free and you can start earning money when you are finally registered to the program. It seems so promising, but taking surveys to earn money are not possible if you want to increase your income. That's why the program from Inbox Dollars seems non-sense and you are not recommended to join this program that only provides low income.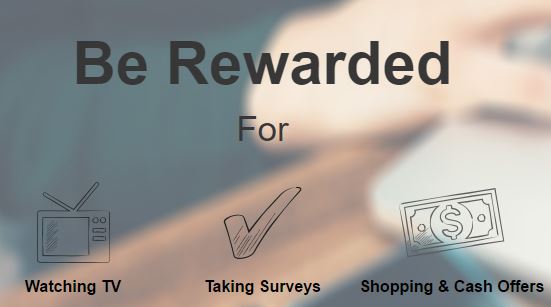 How Does Inbox Dollars Pay You?
In fact, the products are not originally from Inbox Dollars, but there are some brands that pay Inbox Dollars for consumer input purpose. Inbox Dollars has several popular partners such as Netflix, Walmart, Target.com, H&R Block, pch.com, and much more. So, Inbox Dollars is only a media that connects their products to the members for certain purposes.  In this case, you will take some surveys that are provided by those sponsors but you must only get less income from the survey that you take.
Here is a video that I created about Inbox Dollars on Youtube. I explain why Inbox Dollars is not worth it even though it's not a scam. I also show a much better way to make money online in the video.
How to Make Money with Inbox Dollars?
Some brands will pay Inbox Dollars to advertise their products or they may pay Inbox Dollars to give some surveys. Then, Inbox Dollars start to recruit people like you and then you can sign up to become a member of Inbox Dollars. After that, you can do online activities according to the needs. Some of the online activities that you can have are taking surveys, shopping, playing games, watching videos, and much more. It all depends on the available program in the Inbox Dollars website.
It is said on their website that Inbox Dollars has been giving millions of dollars to more than millions members who are registered on the Inbox Dollars program. But, million dollars from taking a survey is nonsense and it may be only their trick to attract people to join their program. You must not believe this program that offers million dollars.

Most of the members are coming from UK and US and those people will get paid when they do online activities as provided by Inbox Dollars partnering with some popular brands. However, it is all only a dream because there is not actual proof that all of the members can get enough income from the program.
Advertisers or the brands will pay for each result you have given to Inbox Dollars such as registration, clicks, views, reading, watching, and other online activities as needed and you will get paid from Inbox Dollars. Once again, this is nonsense and impossible. You may earn money from it but it is not possible to earn up to a thousand dollar instantly. There are a lot of people who give after joining this program and prefer to leave it anyway. People can't earn passive income by filling out surveys.
How Much Money Can You Make in with Inbox Dollars?
The payment that you will get from Inbox Dollars depends on the program which you take. But, you must only get a small income from this program. Earning $10 is not easy when you join this program. You may take a lot of surveys, watching some videos, reading emails, play games, shop something and wish to get a lot of income, but you will never get enough money from this survey program. So, if you are dreaming of getting a lot of money from Inbox Dollars, then just wake up now because it is not possible at all.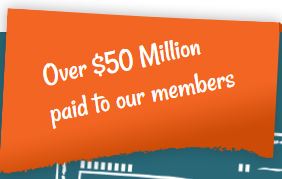 Is Inbox Dollars Totally Free of Charge?
Inbox Dollars only get paid from their sponsors as the advertisers while the sponsors will only pay Inbox Dollars when they get a lot of members to do online activities. Therefore, all of the members do not need to pay any single pennies to join the program. Meanwhile, it is said that you may get $5 bonus when you join the program for the first time. Is that possible? Perhaps, this $5 dollar bonus is only a trick to attract people to join but once you join, it will not possible to increase your income.
Who Is Inbox Dollars for?
Inbox Dollars is a general program in which anybody can join. Whether you are a newbie or you are an advanced internet user, you can still join the program. However, you need to live in the UK and US because this program is only for UK and US citizens only. Meanwhile, the other countries cannot sign up and even they can access Inbox Dollars website. But, it is not a big deal at all if you cannot register the program because this program is not a good program to join. Earning money from Inbox Dollars is not possible because this is a survey website.
I have listed the best survey sites in this article. However, as I have said before, making good money with online surveys is not possible.
Pros and Cons of Inbox Dollars
Pros:
It is easy to register.
Each new member gets $5 Bonus for the first time signing up.
Inbox Dollars offers multiple reward programs such as watching TV, taking surveys, Shopping, Playing games, and much more.
Earning money by taking some online activities.
Free of charge
It has several popular partners such as Walmart, Netflix, Groupon, JustFab, and etc.
Cons:
Do You Want a
FREE
& Easy-to-Follow
7-Day Course
to
Make Money Online
for Beginners?
Easy-to-Follow

Beginner-Friendly

My Personal 1-on-1 Support for You
Get Started for FREE Below Before this offer goes away!
Inbox Dollars is only available for UK and US location.
It is not possible to earn a lot of money from taking surveys from Inbox Dollars.
Not all of the people can access Inbox Dollars website due to geographic location.
It has too many members as competitors to earn income.
The brand partners are not enough to earn a lot of money.
Conclusion – Is Inbox Dollars a Scam or Not?
Inbox Dollars is not a scam. It is a real program to get real cash but you never know how much money you can get from this program. Even though it is not a scam, you are not recommended to join this program because this program is not a good way to earn money. It is not that easy to earn money from taking the survey, so you have to choose other ways.
I know how to make big money online. I have am building YourOnlineRevenue.com so I can teach how other people can do it as well. There are only 4 simple steps:
1.Choose your passion (It can be anything: Babies, tennis, playing guitar, hiking, swimming, relationships and so on)
2.Create a website (nowadays you can do it in 30 seconds with my simple instructions)
3.Attract visitors (This program teaches how you can make thousands of visitors to your website every day)
4.Earn Commissions (You leave links and ads on your website that generate you passive income even while you are sleeping)
If you have any questions about the process, don't hesitate to ask me in the comments below.
I offer you 20 interactive video lessons and 2 high-quality websites for free to get started. You don't need a credit card or anything. The only thing you need is to decide your username, password, email address and that's it. The platform where you will learn all of this is Wealthy Affiliate. It's a community of more than 850,000 members who are learning to make money online.
I would like to ask a few questions from you now.
Have you ever tried similar websites like Inbox Dollars? Do you agree that such sites are just a waste of time?
Have you already joined Wealthy Affiliate?
Let me know in the comments below! 🙂