Is BitClub Network a Scam? Is BitClub Network a Ponzi Scheme? How does BitClub Network work?
Recently, thousands of people have been asking these questions online. Therefore, I decided to write this comprehensive BitClub Network review to answer your questions and warn you about this "opportunity".
---
Is BitClub Network a Ponzi Scheme? – Video Review
I also created you a video to answer all your questions in a comprehensive manner.
---
BitClub Network Review
Name: BitClub Network (BCN)
Founded: 2014
Price to Get Started: $99/Month + Other Fees Up to $1,000's
Short Review: BitClub Network seems to be a Ponzi scheme. There are too many red flags that I predict it will fall at some point. I highly recommend avoiding this kind of suspicious system.
If you are looking for a proven and an honest way to make money online, I recommend taking a look at this step-by-step training.
---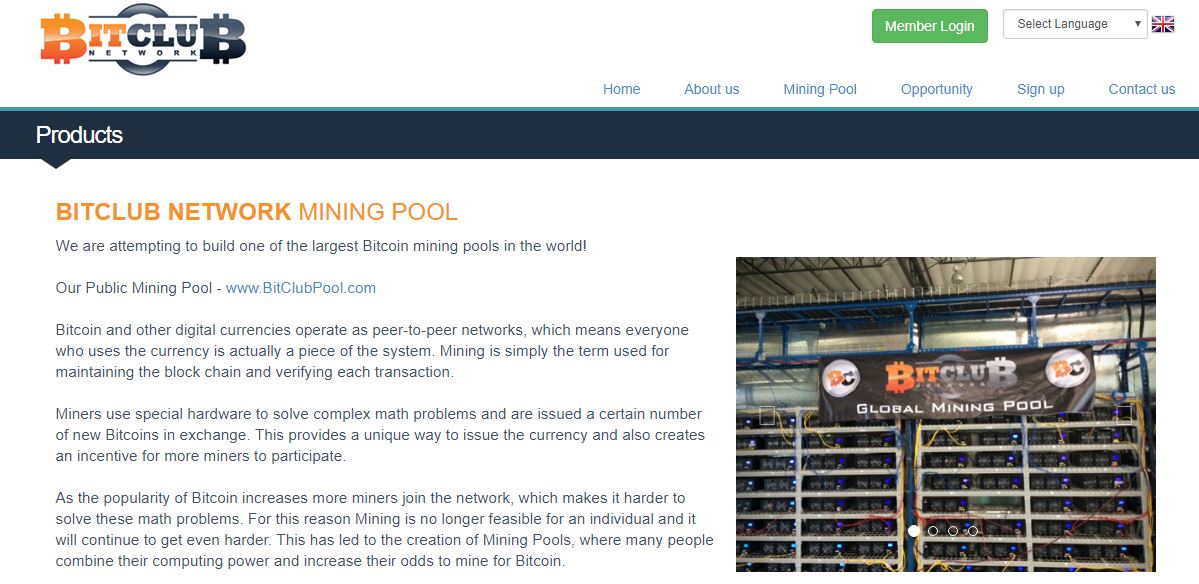 What Is BitClub Network?
BitClub Network is an "opportunity" that promises you earnings by investing in their crypto mining farm. They say that you can make money by investing in their equipment in a cloud mining style.
As I explained in my article, "Is Cryptocurrency mining still profitable in 2018?" there are several cloud mining pools where you can earn money. Cloud mining means that you earn money by investing in a huge mining company. They raise money from investors so they can buy more equipment.
However, BitClub Network doesn't work like a typical cloud mining company. They have a high monthly membership fee and other fees. You can make the biggest money in the system by inviting other people to your downline.
Is BitClub Network a Pyramid Scheme? – Read a Definition
The definition of a pyramid scheme is:
A dishonest business scheme in people pay to join, and profit from payments made by subsequent recruits.
Usually, pyramid schemes disguise themselves by having some product that in reality doesn't play a huge role in the system. The main way to make more money in pyramid schemes is by recruiting more and more people to your downline.
Payments for old members are paid by the fees that are collected from new members. In the other words, when you move higher in the pyramid, you earn more because of people in your downline pay money to you. In an honest business the product itself pays a bigger role but with pyramid schemes recruiting is the main way to earn money.

Many pyramid schemes call themselves "investment clubs" promising high returns on your investments. Old members and those who joined early will actually make big money but eventually, the system collapses when new investors stop coming to the scheme.
Now that you know more or less what is a pyramid scheme, I would like you to evaluate BitClub Network
1.Founders and Owners Are Hiding Their Identity
One typical characteristic of Ponzi schemes is that the founders don't like to show their faces, names or the identity. Do you remember, for example, a famous Ponzi scheme from the cryptocurrency world called BitConnect?
Nobody in the public really knows who were behind that Ponzi scheme because they were hiding. The same thing happens with the BitClub Network. At least, the founders don't show themselves but further in the text, I'll reveal you what the research has shown about the founders.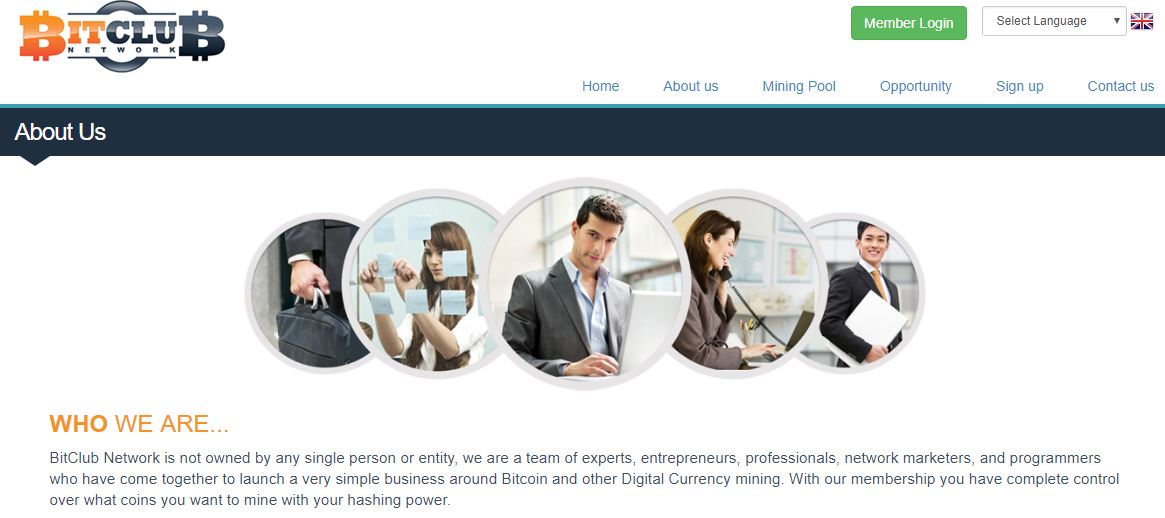 Ponzi scheme founders and leaders don't want to show their faces because they want to hide. They don't want to go to jail again and they don't want to ruin their reputation because of what they are doing.
Do You Want a
FREE
& Easy-to-Follow
7-Day Course
to
Make Money Online
for Beginners?
Easy-to-Follow

Beginner-Friendly

My Personal 1-on-1 Support for You
Get Started for FREE Below Before this offer goes away!
2.BitClub Network Reviews Say It's a Scam
Before buying something online, I often recommend reading a few reviews on what other people are saying about it. Especially, if you are buying for a "get-rich-quick" money-making opportunity.
One of the most common signs of a scam is that there are tons of negative reviews from reliable online entrepreneurs. For example, pretty much every reliable online entrepreneur with a good reputation was saying that BitConnect was a Ponzi scheme.
Only people who had a shady background were promoting it. And now the same is happening with BitClub Network.
3.Chiara Francica Is Involved (Promoter of Various Ponzi Schemes)
Chiara is a somewhat popular Internet marketer and she's especially famous for promoting Ponzi schemes and scams. 90% of her YouTube videos have been scam promotions so far. Recently, I created a YouTube video exposing Chiara Francica and her "businesses". Take a look at it below:
She has been involved with programs like MOBE, Digital Altitude, and BitConnect. As you probably know, BitConnect was the biggest Ponzi scheme in the cryptocurrency world that felt down at the beginning of 2018.
Digital Altitude was a pyramid scheme disguised as a digital marketing training. FTC (Federal Trade Commissions) claimed that DA has made consumer injury more than $14,000,000.
MOBE is still running but it's running exactly similar "business model" like Digital Altitude so I think it's only a question of a time when it will fall down.
There's one thing that I've learned so far. Wherever Chiara Francica is involved, it's usually a scam, Ponzi or a pyramid scheme.
Chiara also says about the BitClub Network, "I have made most of my earnings come from referral commissions in BitClub Network." It means that she doesn't earn much money for referral commissions but mostly earns money by inviting more people to her downline.
That's a typical pyramid scheme works. There's usually something that looks like a product (in this case cryptocurrency mining) but it's really just a bait to invite people into a pyramid scheme.
4.Classical Pyramid Scheme-ish Ranking Systems
BitClub Network is completely different from a classical cloud mining. They have "ranking systems" based on your earnings and other factors. You will go up in the ladder based on your results in the system. These are their levels:
Builder
Pro Builder
Master Builder
Monster Builder
Mega Monster
This is again another classical characteristic of a pyramid scheme. You try to climb up on the ladder and get as many people as possible to your downline.

5.Research Says That Criminals And Rapists Are Running BCN
One person who tried BitClub Network for a while made a research about the founders and he shared his results publicly.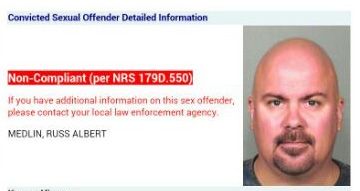 He said that one of the main leaders of the system is a man called Russ Medlin who is a known sex-offender. Actually, the whole team of leaders was an international gang of criminals based on his research
Russ Medlin states that, "Everyone is under my downline in BitClub network."
The writer on Steemit listed a few other reasons why he strongly believes that Russ Medlin would be a founder of BitClub Network. If Medlin really is a founder of BCN, would you like to part of a company that's run by a well-known rapist/criminal?
Conclusion – Is BitClub Network Legit Or a Scam?
Let's try a duck test here.
If it looks like a duck, swims like a duck, and quacks like a duck, then it probably is a duck.
If it looks like a Ponzi scheme, works like a Ponzi scheme… Then it probably is a Ponzi scheme.
Usually, it's not possible to say with 100% sureness whether a system is a Ponzi scheme before it collapses. However, I have always been right when spotting Ponzi schemes. Recently, for example, BitConnect and Digital Altitude collapse a few months after I was warning people from not joining them.
I recommend joining away from BitClub Network or anything that looks very suspicious. There are many legitimate and honest ways to make money online so you don't need to waste your valuable time with systems like BitClub Network.
In addition, the law in many countries says that even promoters of a pyramid scheme can be held liable for their actions. If you start promoting BitClub Network and it collapses at some point, you may be in a great trouble.
If you want to learn a proven way to earn money online, I recommend taking a look at this step-by-step training. You can also get started by clicking the picture below. More than 1,300,000 people worldwide have taken that training and many of them have become financially independent.
It's not a get-rich-quick scheme like BitClub Network but it's a real training that helps you to make a sustainable income online.
7-Day Make Money Online Email Course
Learn SIMPLE steps to make a LIFE-CHANGING INCOME online. I will help you hand-by-hand!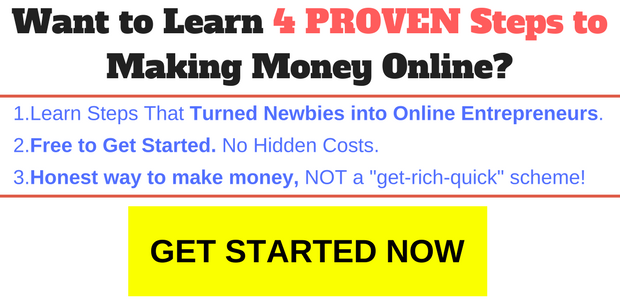 ---
What do you think about BitClub Network?
Do you think BitClub Network is a Ponzi scheme or a legitimate opportunity? Why?
Let's discuss in the comments below! 🙂
If you have any questions about making with cryptocurrencies or about making money online in general, don't hesitate to ask me below and I'll be more than happy to help you out.