Those who started mining Bitcoin and have hold their rewards, have become now multi-millionaires thanks to the sudden rise of Bitcoin. Imagine that somebody earned $500 for mining when the Bitcoin price was only $1.Now that $500 would be worth $5-10 million.
But is cryptocurrency mining still profitable in 2018? Should you build or buy your own mining rig and start earning some passive income?
---
Cryptocurrency Mining Review – My Video on YouTube
---
In this article, I am going to answer your questions thoroughly and I'm happy you'll find this helpfull. Let's have a look!
What Is Cryptocurrency Mining?
With many cryptocurrencies including Bitcoin so-called "miners" maintain the whole network and confirm the transactions. When you make a transaction, miners will confirm it with their equipment. In the other words, Bitcoin is a huge network of computers and CPUs all over the world that maintain the whole system.
Each 10 minutes miners get a small reward for confirming transactions and giving their capacity for mining. Some say that Bitcoins heart beats once every 10 minutes. Miners' reward is pre-determined in the Bitcoin whitepaper and also with other cryptocurrencies.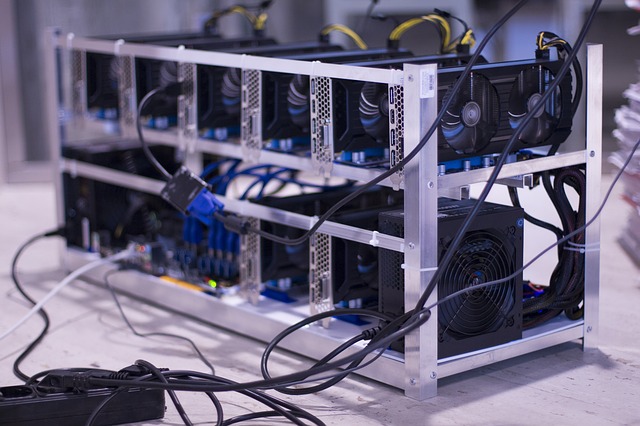 With Bitcoin, for example, the mining reward is 1,800 Bitcoins per day. That amount is allocated between all miners all over the world.. The reward of miners halves next time in June 2020. Halving is always an important event for Bitcoin and in the past it has always raised the price significantly. Halving means that the miners get less rewards for mining which also means that there will not be so many new Bitcoins in the market.
Of course, the overall circulating supply is bigger but the number of new Bitcoins is then smaller. If the demand for Bitcoins remains the same, the price will naturally go up. It's planned that in the whitepaper that in 2140 all Bitcoins have been mined and no new Bitcoins are issued anymore.
How Can You Do Cryptocurrency Mining?
Basically, there are 3 ways to earn money for cryptocurrency mining:
Use your computer or current equipment for mining or build a mining rig.
Participate in cloud mining.
The easiest way is probably to participate in cloud mining. In that scenario, you give money to somebody else who has already built a huge mining rig and your earn a little interest on your investment.
If you just use your computer or mobile phone for mining, your earnings are extremely small because the processing power is so minimal. Therefore, it isn't even worth your invested time. So, then we would have two options: Either building your own mining rig or buying one.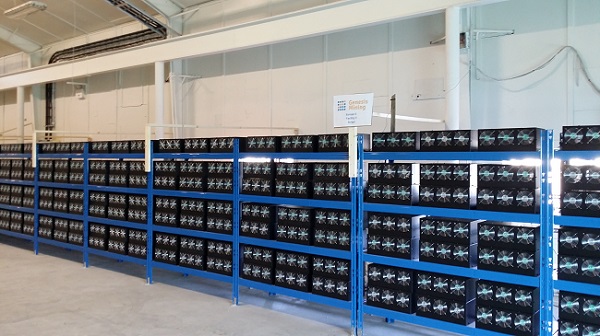 Challenges of Cloud Mining
Cloud mining may sound like an easy money but I would like to discuss a few risks that are involved with cloud mining.
First of all, you need to be able to trust the company that takes your money. I believe have been many cloud mining scams over the years. The company has promised to give you an interest to your investment but they have just suddenly disappeared with your money. Your only option would be to try to find them and sue the company but it can be a lot of hassle and not so easy at all.
Second, with cloud mining, you are committing your money for a certain period of time. You don't have control of your money during that time because the company is holding it. If you are investing in cryptocurrencies directly, you always have a control when you sell, buy or do something else.
Third, you may earn much more by just holding cryptocurrencies rather than investing in cloud mining. The history has shown that it's possible to make even 10-100x returns on investments in a year by investing in potential cryptocurrencies.
Some exceptional situations have given even 1,000x profits in a year. If you would invest $1,000, that would turn in those scenarios into something between $10,000 and $1,000,000.
Of course, the history can't guarantee the future but you still need to consider that you may earn more than holding rather than investing in mining. At least that has been the case in the past.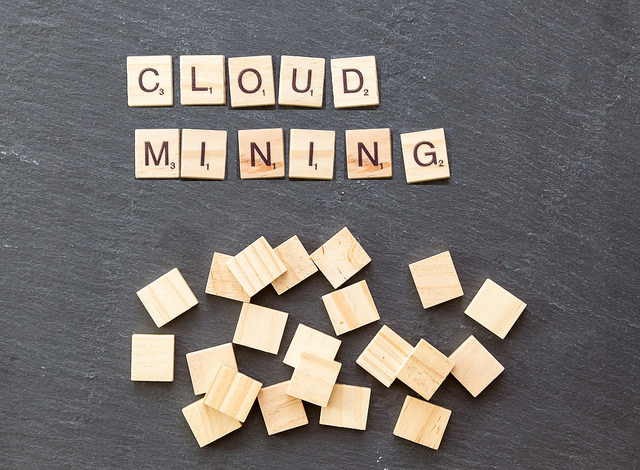 Should You Build Or Buy a Mining Rig?
I have sometimes considering building a mining rig. I have a friend who makes $300 passive income per month for his mining rig and I have seen numerous people on the Internet showing their cryptocurrency mining and earnings.
However, so far I haven't bought or built it myself and now I'll explain you the reasons. I believe this will also help you to consider whether it's' worth building or not.
First of all, if you want to do cryptocurrency mining this way, you need to have money that you can invest money and time for the mining rig. If you build it yourself, it will take several hours to research how to do it, buy all the equipment and actually do it. I would say it takes at least 1-2 work days in total from a complete beginner.
The mining rig isn't either very cheap. If you buy it, you may need to use thousands of dollars to get a high-quality equipment.
Do You Want a
FREE
& Easy-to-Follow
7-Day Course
to
Make Money Online
for Beginners?
Easy-to-Follow

Beginner-Friendly

My Personal 1-on-1 Support for You
Get Started for FREE Below Before this offer goes away!
The #1 Reason Why I Can't Do Cryptocurrency Mining!
Second, you need to find a place to do the mining. For example, Bitcoin mining is pretty loud and it can't be done in your bedroom while you are sleeping. If you get a big mining rig, you also need to arrange a cooler for them because otherwise, it will heat up too much.
I am at the moment traveling around the world (Bulgaria-Macedonia-Turkey-UAE-Philippines-Malaysia, etc.) so I couldn't even have a mining rig because I don't have a permanent place to hold it unless I would hire someone else to take care of it. That brings me to the next point.
You also need to monitor your mining rig. Miners have told that the parts have broken sometimes and they needed to arrange new ones. In addition, mining also takes a certain part of your brain capacity, time and thinking because you know that it's there. Of course, this isn't a huge thing but still needs to be taken into account.
For example, I have an investment apartment in Finland and even though it doesn't take almost at all my time or effort, it still takes a small amount of my time every now and then.
If I would do cryptocurrency mining, I would probably just buy mining rigs instead of building them myself. The time and effort costs money also because it's away from some other activities. Nowadays buying a mining rig is easy because you can have one easily on eBay or on Amazon.
How Much Money Can You Earn for Cryptocurrency Mining?
Your earnings depend on the power you have in your mining rig. The more money you have invested for the better quality, the more you will earn.
Based on numerous miners that I have listened to, it takes around 6-10 months to break even with your initial investment. If you have invested, for example, $5,000 we can estimate that it will take 6-10 months that you earn it back unless something unexpected happens. This estimation is based on the assumption that the cryptocurrency that you are mining stays stable.
If the price goes up, you'll earn your own investment back faster. If the price goes down, it will take a longer time to earn your initial investment. We also need to consider that you have invested time and effort for the mining rig. You could have used that time for something else that would have made your money during the same time.
In the other words, we come to a conclusion that it takes almost a year to earn back your initial investment and break even. In many cases that would be a huge return on investment. By investing in the stock market you can expect 8% annual return rather than 50% return per year.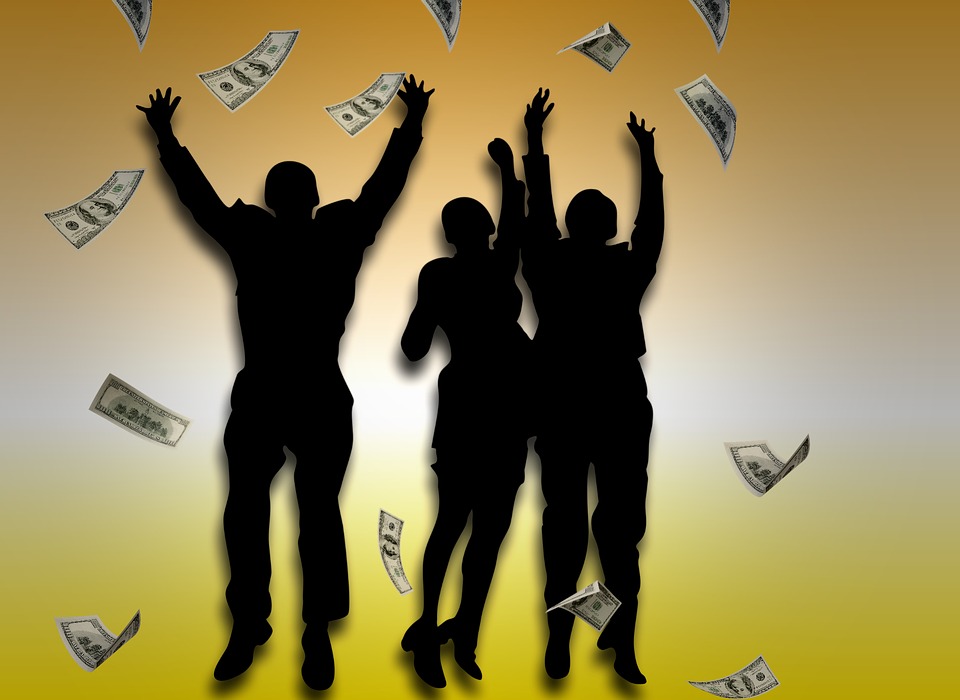 Conclusion – Is Cryptocurrency Mining Still Profitable in 2018?
The truth is that it can be profitable but there aren't guarantees. You may make much better profits just by investing your money directly into cryptocurrencies. Spending money on building or buying a mining rig isn't riskless
If I would live permanently in one place and I would have extra rooms, I could certainly consider mining. However, now when I'm moving around the world, I just prefer stick to investing.
There are several cryptocurrency projects that I have invested in and I believe they are going to give me awesome returns during the coming years. One of my favorite projects at the moment is Bankera and I've invested around $7,000 in their tokens during the ICO. Of course, there are also many other cryptocurrencies that I've invested in.
I'm also building passive income streams with the help of Wealthy Affiliate because I don't want to put all my eggs in one basket. If you would like to learn more about it, I'm always happy to help you out.
If you want to learn the skills to make more money with cryptocurrencies, take a look at my newest course. I teach you a solid strategy that you can use for making money with cryptocurrencies in 2018 and beyond.
---
Have you been thinking about starting cryptocurrency mining?
Have you already done mining or do you have friends who are doing it?
Let me know in the comments below!
If you have any questions, I will be more than happy to help you out as always. 🙂