Lisk is one of the blockchain projects I believe will provide an excellent investment vehicle for cryptocurrency enthusiasts. It was first released on May 24, 2016 and made available for trading on the major exchanges. Lisk immediately became the second most traded cryptocurrency after Bitcoin.
Do you want to venture into Lisk investment? In this article, I will answer some of the following questions, "What is Lisk and How Does It Work? Is Lisk worth Buying? Is Lisk a Good Investment? If you have any other question about Lisk, feel free to post it in the comments section below and we will get back to you with an accurate answer.
---
Is Lisk Worth Investing? – Video Review
Check out Roope's video review of Lisk below:
Want to Get My 7-Day Email Course to Make Money Online?
Enter Your Email Below to Steal My PROVEN Formula to Create Your Own "Money-Making Machine" In a Week...
We respect your privacy. No Spam.
---
Lisk Review
Name: Lisk
Launched: 2016
Type: Cryptocurrency
Short Review: Lisk is expected to be the first modular cryptocurrency. I have personally invested in Lisk and I have earned good profits. Blockchain developers have always found it hard to speed up development of decentralized applications and understand codebases underlying the applications. Lisk has turned this around. Some people say that it is now easier for you to build a decentralized application (Dapp) than ever before.
That being said, investing in Lisk (or any other cryptocurrency) involves risk. If you prefer proven and guaranteed ways to make money online, I recommend taking a look at here.
---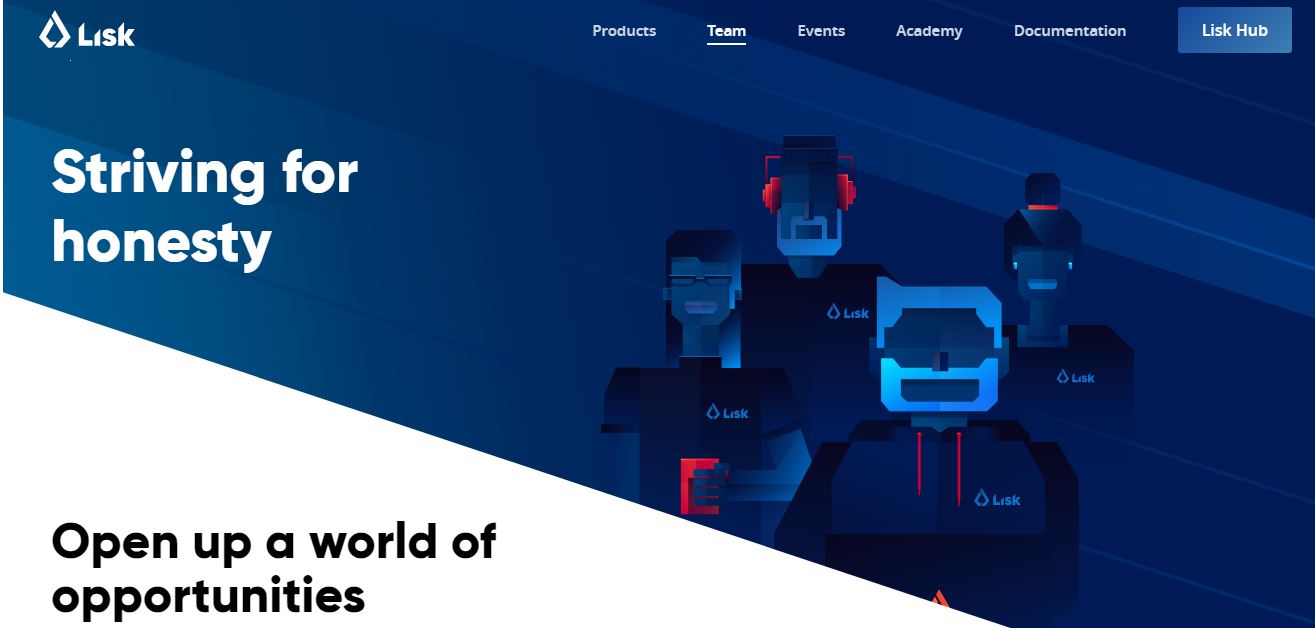 What Is Lisk? – A Sidechain Development Platform
Ethereum is written in Solidity while Bitcoin in C++. This has left developers confused about the kind of language to focus on. Lisk developers, Max Kordek and Oliver Beddows went through these challenges and decided to make the blockchain more accessible. The web itself and popular apps such as Uber run on JavaScript. Lisk was developed in JavaScript, opening the platform to the many experienced JavaScript programmers across the world.
Lisk provides its users with a platform for development and distribution of JavaScript based blockchain applications. The users are provided with an easy to use interface and a fully featured ecosystem.
With Lisk, developers are able to build, distribute, publish and monetize their apps on a system powered by cryptocurrency and allowing for use of customized smart contracts, blockchains and loud storage.
How Does Lisk Work? / Benefits of Lisk
For any cryptocurrency to survive in the competitive market, it must introduce something new, and Lisk, a cryptocurrency developed in JavaScript is not different. JavaScript can be found everywhere on the web and it is accessible to many developers. It is the most popular coding language worldwide that was written in just 10 days.
By using JavaScript, the Lisk team has made the blockchain accessible. More use translates to more developers, and more developers translates to more value.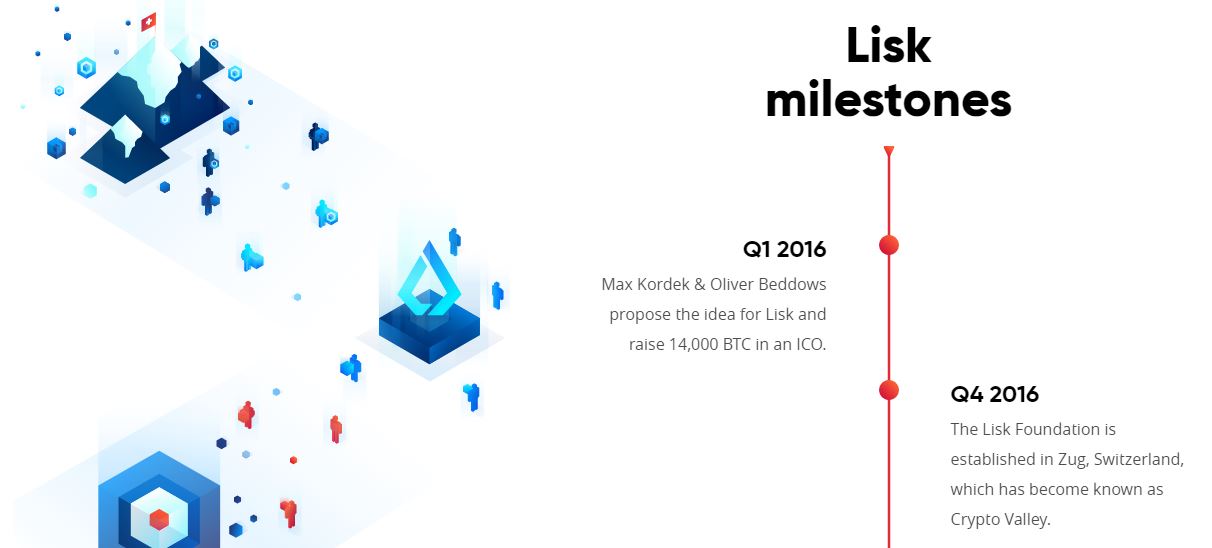 Ethereum uses Solidity and developers are required to learn a new coding language whose focus is on smart contracts. In Lisk, there are sidechains, a complete SDK (Software Development Kit) and an independent blockchain system in one system and these are all used by developers for development of polished Dapps. The sidechains are connected to the mainchain without affecting its performance in any way.
Cryptocurrencies such as Ethereum and Bitcoin face the problem of scalability. Since Lisk has a sidechain for each application developed on it, it provides scalability with less bloat. Since the applications are developed on the sidechains, in case something goes wrong in the blockchain of another application, the Lisk blockchain won't be affected hence a hardfork will not occur. Sidechains also bring in improved security and a faster development of applications.
Lisk is also an open source platform. Currently, the project has 29 contributors in active participation, and actual developers have ranked it as the one of the best and most promising cryptocurrencies of the world. Imagine creating a decentralized application from scratch with JavaScript, a simple and easy-to-learn coding language that you are familiar with.
In Lisk, you can customize the sidechains and even implement a different security algorithm, something other cryptocurrencies do not provide. This provides you with a way of implementing an additional security layer to your application in addition to what is provided by the Lisk mainchain.
Risks of Lisk
Lisk has partnered with Microsoft Azure, meaning that developers from all over the world will be able to develop, deploy and test Lisk applications via the Microsoft's Azure platform. However, it is feared that more blockchains offering similar functionalities are to be developed and the price of Lisk will drop slightly.
Do You Want a
FREE
& Easy-to-Follow
7-Day Course
to
Make Money Online
for Beginners?
Easy-to-Follow

Beginner-Friendly

My Personal 1-on-1 Support for You
Get Started for FREE Below Before this offer goes away!
Ethereum provides its developers with a feature known as smart contracts unlike Lisk, and this is gaining demand in the finance industry. This is why Ethereum is offering a direct competition to Lisk, inhibiting its adoption to a degree. For you to venture into Lisk investment, you should have a background in programming, which is preventing investors from investing into this cryptocurrency.
Lisk performance in developer participation is good, but it has a poor liquidity, with a low trading volume on exchanges, meaning there is a need for it to build a large community base around itself and generate more discussion on social media just like other popular cryptocurrencies such as Bitcoin and Ether.
The main advantage with Lisk is that each application runs on its own blockchain, that is, the sidechains, which improves it scalability over Ethereum. Lisk is expected to be the next investment in the long run when majority of start-ups adopt it for building new apps.
Lisk Team 
Lisk started in 2014 after Max Kordek and Oliver Beddows forked Crypti, which is an open-source blockchain application platform. It immediately became successful at community level, but it still needed more firepower for it to reach the visions of the developer. It was forked into Lisk in May 2016.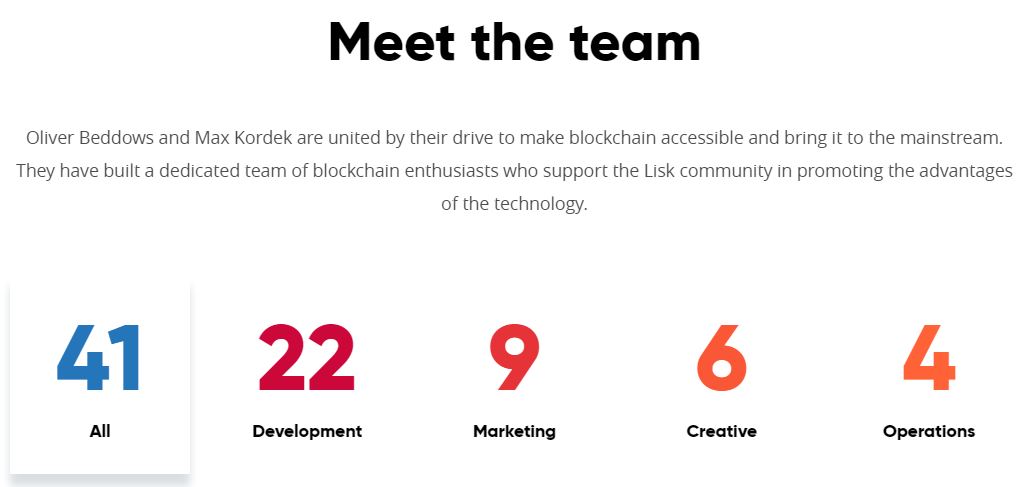 Lisk Community
The Lisk technology has impacted the community worldwide. Their presence in Asia is now growing, and they have developed strong local communities in Korean, Chinese, Japanese and Indian markets. Jan is the community manager for Lisk and he plays a great role in setting the community goals for Lisk. The LiskHQ Twitter has also increased its following considerably and they are looking for you to join the community if you are talented.
Do you want to become a Lisk ambassador in your country? Become one to spread Lisk awareness in your country and you will be paid 2500 LSK per month. This is a good way of earning this cryptocurrency. Lisk has now build a strong community and expanded their team, together with their marketing efforts.
Is Lisk Worth Buying?
The future of Lisk in terms of performance will be determined by success of the Lisk network as well as the adoption of the technology by programmers, developers and start-ups. You cannot use Lisk to buy goods and services. This means that there are no merchants who are expected to accept Lisk as a means of payment unlike what we have in cryptocurrencies like Bitcoin. Investor interest and adoption will drive the success of Lisk.
If you don't like venturing into speculative and risk investments and you are you are familiar with cryptocurrency markets, investing a small amount of money in Lisk could turn out to be profitable.
Lisk uses JavaScript, a programming language popular with tech giants like Google and Microsoft, and there are high chances of its developer base increasing as many people adopt it for development of decentralized applications.
There is a great potential that you will reap after investing in Lisk. Lisk is a promising platform as more and more cryptocurrency lovers are expected to join the network for development of decentralized applications. The Lisk team is also spreading news about their product to all parts of the world through product ambassadors. Due to this, the Lisk network is expected to grow, making Lisk a good investment opportunity that you don't have to miss.
Where to Buy Lisk/How to Buy Lisk?
You can buy Lisk easily on the Binance crypto exchange. It's the biggest and probably the most trusted cryptocurrency exchange in the world.
Here is my comprehensive Binance review where I also show step-by-step instructions on buying cryptocurrencies like Lisk there.
Lisk Price Prediction
Lisk is one of the examples of how the price of a cryptocurrency can evolve quickly. The market has witnessed the price of Lisk rise from US$2.5 to within a span of three months. Lisk now has a high demand compared to the other major altcoins.
In the near future, the price of Lisk is expected to drop, but note that cryptocurrency is not a rational market and unexpected things have happened.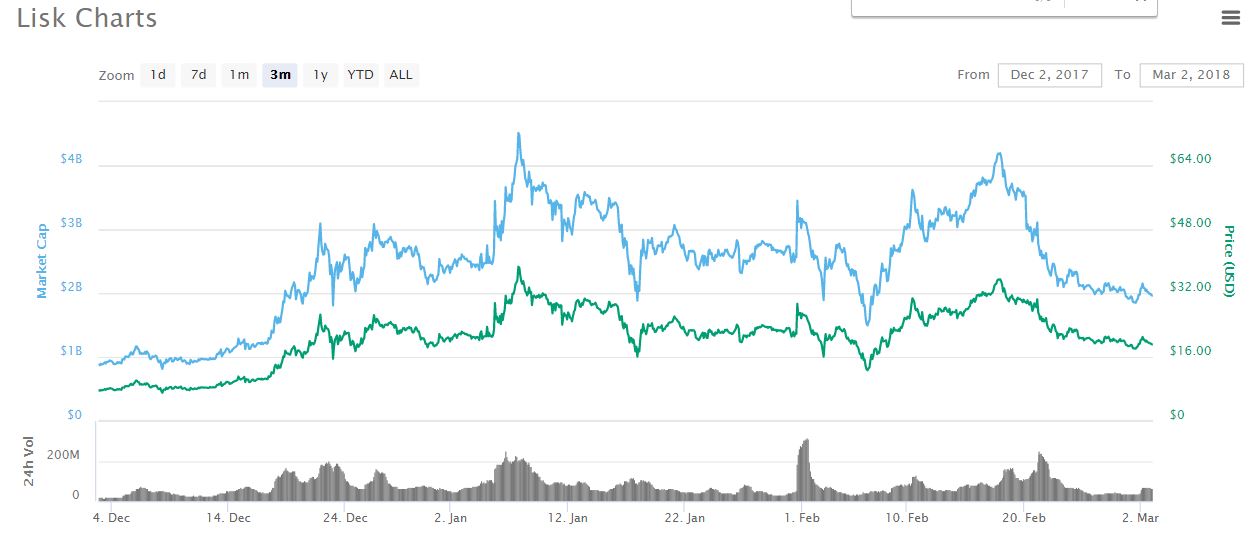 Where can you Buy Lisk?
There are a number of exchanges selling Lisk, but Binance is the best and the biggest exchange for buying Lisk. They will also provide you with the best exchange rate compared to the other exchanges.
If you need an instant cryptocurrency, go to Shapeshift and buy Lisk from there. They require you to create a wallet once you have bought Bitcoins or Ether.
Conclusion – Is Lisk a Good Investment?
Yes, in my opinion, Lisk is a good investment opportunity. If you buy Lisk when the price drops, hold and sell it when the price goes up, you may earn good profits with this one. Many start-ups are expected to adopt Lisk for development of new apps. This will expand the Lisk community and you may benefit from this.
---
Note by Roope:
On the other hand, investing in Lisk involves risks. As we saw in the chart above, the price dropped more than 35% while we were writing this article. If you would have invested $10,000, you would have lost more than $3,500. On the short term anything can happen so that's why I like investing in coins for the long term.
I highly recommend that you take my step-by-step cryptocurrency course if you want to maximize your profits and minimize your risks.
If you don't like risks, I just highly recommend that you take a look at my #1 recommendation for making money online by clicking the picture below: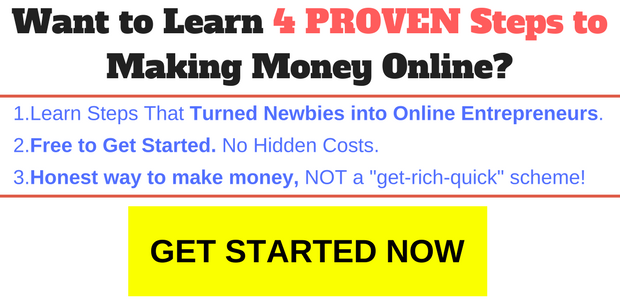 ---
What is your opinion about the future of Lisk?
Is it worth buying or not?
How much will its value be in the future?
For These and Many Other Questions, Let's discuss in the comments below! 🙂
(Disclaimer: The above references an opinion and is for information purposes only.  It is not intended to be investment advice.)