When we are talking about an MLM-company people always ask is it a scam. This time I saw that people were searching on Google, "Is BeautyCounter a Scam?" Who knows if you searched for it also? 😉
Anyway, I wanted to write this article to provide you the best information you about their business opportunity. I am no way affiliated with BeautyCounter so I am not going to push their program to you like their consultants would do. You will only get my honest opinions and thoughts.
If you are thinking about buying their products or joining their system, I'm happy that you are reading my article. You are doing your homework diligently which is wise. Let's get going!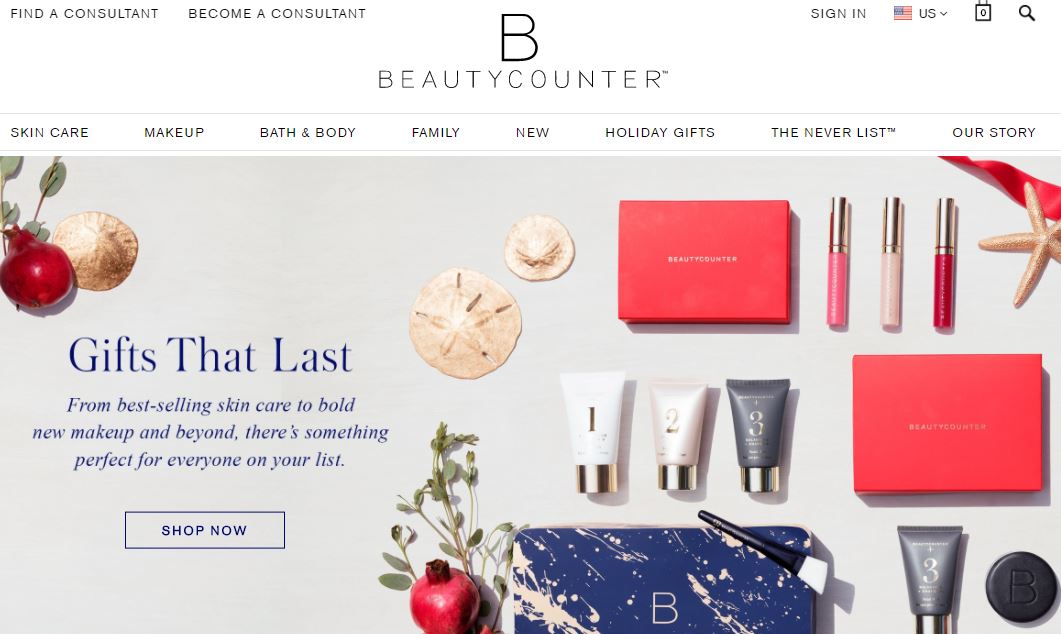 BeautyCounter Review
---
Name: BeautyCounter (BC)
Founded: 2013 by Gregg Renfrew
Type: Multi-Level Marketing (MLM). Skin Care and Cosmetics.
Short Review: BeautyCounter is a typical MLM-company that is targeted for business-minded ladies. Their products are expensive like you can expect from this kind of company but they still provide some good value.
Success with BC would require years of hard work and dedication unless you are leveraging the power of the Internet and this step-by-step training.
---
What Is BeautyCounter?
BeautyCounter is a network marketing company that is concentrating on selling cosmetics and skin care products. They have a wide range of different kind of products including sunscreens, creams, lipsticks, soaps and much more.
The company was founded in 2013 by a businesswoman Gregg Renfrew. The company is still relatively new but they have grown pretty well during their first years. They have already more than 25,000 consultants and over 100 different products.
You have probably heard of other similar companies like BeautyCounter. There are hundreds of network marketing companies in the same industry with them including Mary Kay, Younique, Young Living, Modere, Avon and many others.
BeautyCounter Products
BeautyCounter products are not trying to win the competition by being "all-natural". Still, they say that over 80% of ingredients in their products are organic, natural and plant derived. That's still a pretty good number, huh? But not perfect, of course.
Their goal is to provide transparency with their products by showing the information openly. It naturally builds trust with clients and distributors.
Their product categories are:
Skin Care
Make Up
Bath & Body
Family (Kids & Babies)
Let me just show you some of their products.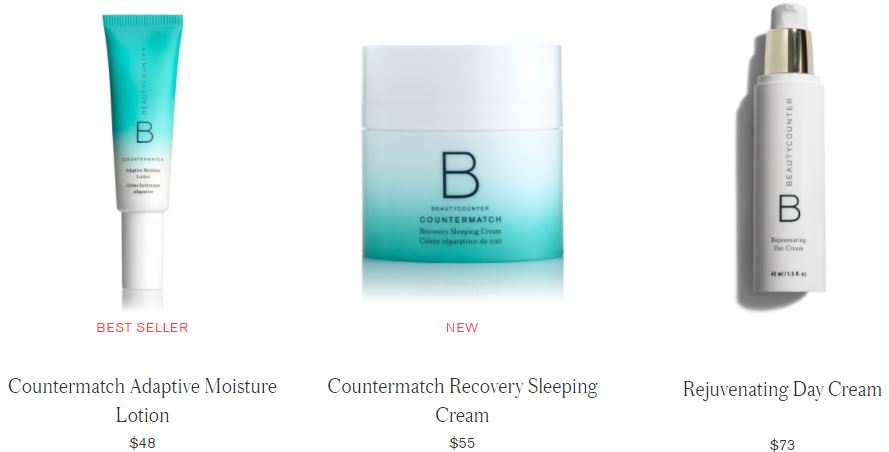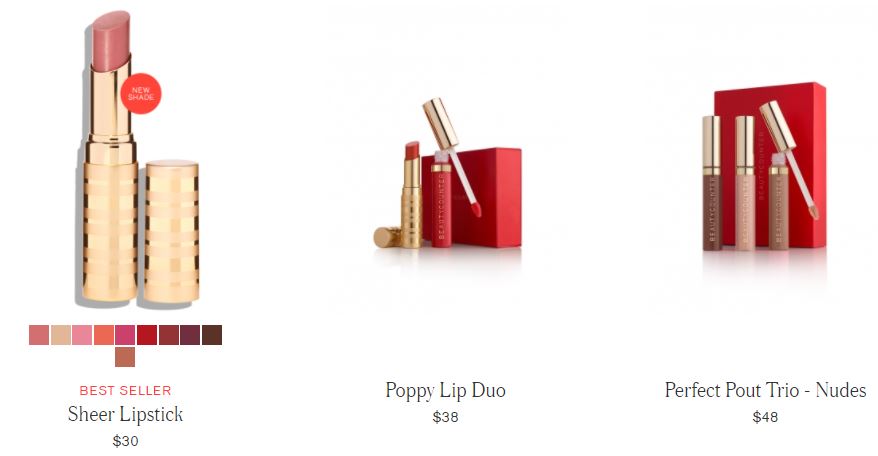 As you have probably experienced with other similar MLM-programs, the prices are overpriced if you compare them to other products in the supermarket. By doing this, they can pay bigger profits for their distributors.
I have often asked network marketers why are their products so expensive. A typical responses is that you can make profits easier by selling expensive products rather than selling cheap products.
Instead of promoting expensive products to make bigger profits myself, I prefer promoting products that provide the best price/quality ratio for other people. The best products for promoting are the ones that you use yourself.
BeautyCounter Starter Kit – Cost and Details
In order to get started with BeautyCounter as a consultant, you need to pay
Do You Want a
FREE
& Easy-to-Follow
7-Day Course
to
Make Money Online
for Beginners?
Easy-to-Follow

Beginner-Friendly

My Personal 1-on-1 Support for You
Get Started for FREE Below Before this offer goes away!
$85 enrollment fee.
One of their product packages. The price is $218, $419 or $723 depending on the packag.
Yearly renewal fee of $50 to remain a consultant.
By paying the enrollment fee you'll get a personalized website, access to your supportive back office and to your training platform. Actually, you wouldn't need to pay anything for having your own website because you can get two here for free.
When it comes to their products packages, in my opinion, their products are pretty expensive. You need to buy one of these packages so you can sell the products forward or try them yourself. Here's their cheapest $218 package called The Skin Care Classics: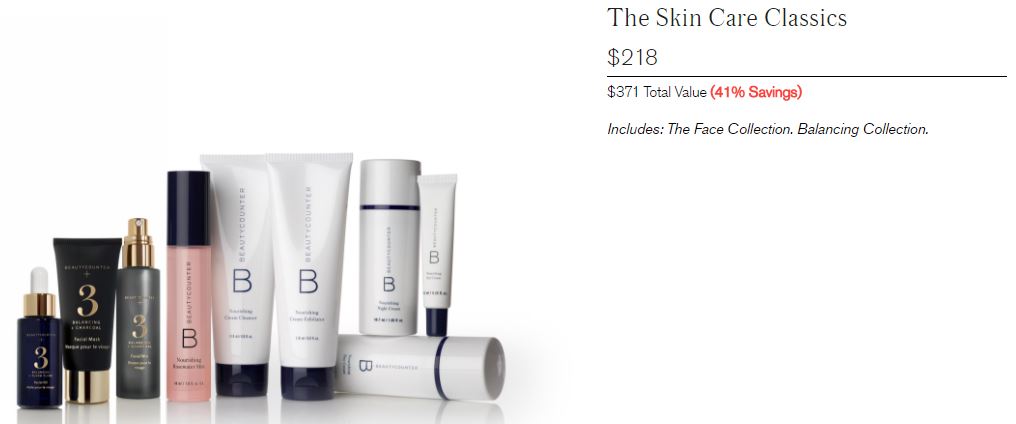 It's funny that they say the total value would be $371 and you are saving 41% when you buy it in the package. That's how almost all MLM-companies do and it's just a classical marketing trick. Nothing wrong it though…
If you would buy the same package from Walmart or Target, you would probably pay less than $100 but of course BeautyCounter claims that their products have a higher quality.
BeautyCounter Compensation Plan
Here are a few important points about their compensation plan:
Consultants can earn 25-35% commissions or product sales.
If you want to remain an active consultant, you need to achieve the requirement of 1,200 QV every six months. At least 250 QV must be new volume. (Their consultants can explain you more about this.)
The more you sell and recruit, the higher commissions and better bonuses you will get.
Instead of writing you all the details about their compensation plan here I am going to let one of their consultants explain it to you in the video below. I don't endorse the video but I attached it here just for educational purposes.
You can also read more about their compensation plan here. Based on my research of more than 100 similar MLM-companies their comp plan looks pretty typical. Commissions of around 30% are normal in this industry. That's one of the most significant reasons why MLM-companies also have higher prices so they can pay bigger profits to their members.
Notice that there is also a big focus on recruiting new people to the system. It's the most profitable way to earn money in any MLM. Those people who are on top of the pyramid make the biggest income.
BeautyCounter Income Disclosure Statement
I wasn't able to find the income disclosure statement where they would show the actual earnings of their consultants. Do you know the reason why some companies like BeautyCounter don't publish it online?
Anyway, I'm sure that less than 95% of consultants make significant money with the system. The majority of the members lose more money on the products and fees than they ever earn from the system. That's how these MLM-companies work. You need to make exceptional results to climb to the top and start earning well. Or, you can just follow this step-by-step training and get leads and sales online on "autopilot".
BeautyCounter Reviews & Complaints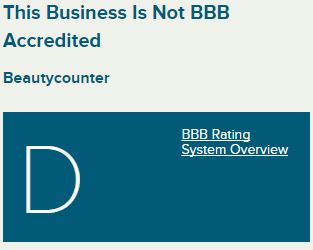 BeautyCounter is not (yet) Better Business Bureay accredited and they have a D rating based on current reviews and complaints. Still, I wouldn't put too much focus on this because there are only 5 complaints on BBB about BeautyCounter so far.
On Glassdoor you can find more than 60 reviews by their former and current members. Remember that their members have an incentive to write positive reviews because it will add value to their own business.
At the moment they have an average rating of 3,2 stars out of 5 based on tens of reviews on Glassdoor. Let me show you a few examples: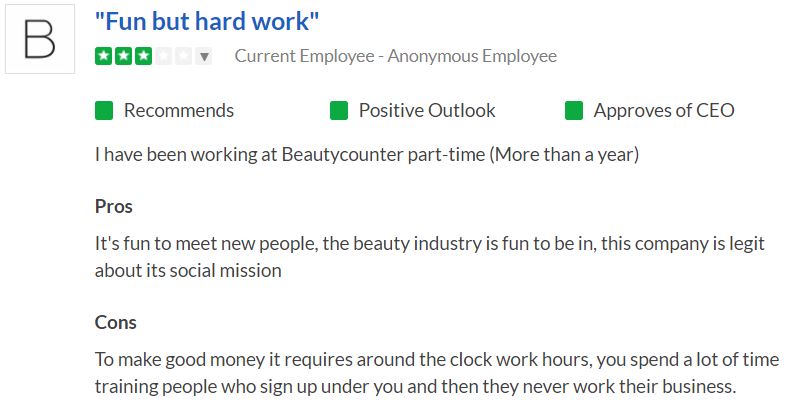 The person who wrote the review above is worried that he spends too much time on training new members who eventually don't start working with the company seriously. My advice would be to leveraging the power of the Internet and going through this step-by-step training. It teaches how any network marketers can make sales on autopilot even while they are sleeping.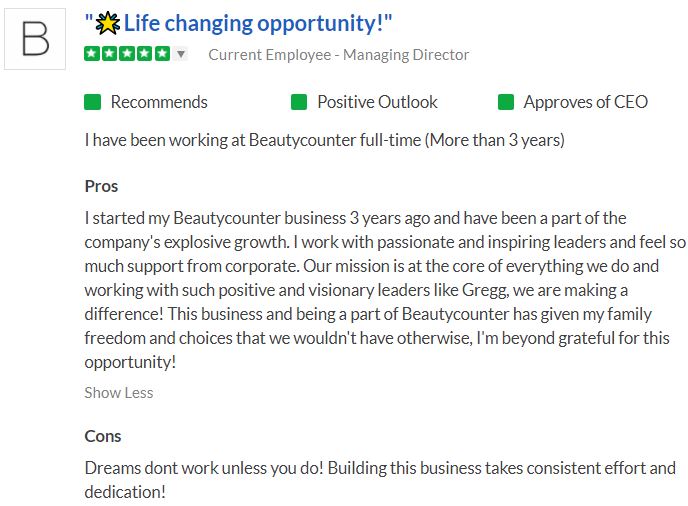 The person above talks like a typical success story in network marketing. It takes effort, dedication and discipline to succeed but it's possible. You also need to strongly believe in the company and its potential. Without a belief it would be almost impossible.
She also mentions that she has worked with BeautyCounter for 3 years. It's another thing that you need to take into account. Success with network marketing requires usually years of work. It doesn't happen overnight.
Despite this kind of success stories, there are also some complaints about the company like you can see below.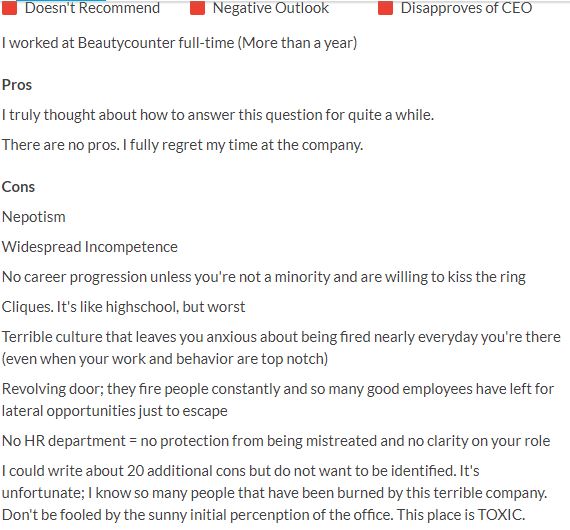 Conclusion – Is BeautyCounter Worth It?
As you have probably read between the lines (or if you have read my other articles), you have noticed that I am not a big fan of network marketing. I have nothing against it and I respect people who make good business. However, I don't like the fact that most MLM-companies sell overpriced products and give exaggerated promises.
Sharing success stories and testimonials is a typical practice for any kind of business but we always need to keep in mind that only less than 1-5% of network marketers succeed. Jim Rohn said it was easy for him to become a millionaire but in the same sentence he added, "It's also easy not to become a millionaire." Many people prefer taking the easy road and aren't willing to put in the work. Then they give up without seeing immediate results.
Is BeautyCounter still worth it? I recommend that you would first buy some of their products, use them for a while and decide then. If you want to succeed with their system, you need to work hard and persistently. Network marketing (or building any kind of business) is not for lazy people.
If after testing their products, you still think they are worth the price and you feel that they would genuinely help others, I don't see any reason why you couldn't join their program (if you are a hardworking person).
There are many ways to earn money and my favorite is to earn passive income online. It means that I earn money even while I am sleeping just by promoting other people's products on my websites and on social media. In my opinion, it's much more effective than trying to look for prospects in the shopping malls and arranging home parties like many network marketers do.
If you are interested in making money online as well, take a look at my #1 work from home recommendation. It will teach how you can make money from the comfort of your own home (or wherever you want to travel in the world) and become your own boss. Just click the link below to get started for free.
7-Day Make Money Online Email Course
Learn SIMPLE steps to make a LIFE-CHANGING INCOME online. I will help you hand-by-hand!
---
What kind of experiences do you have with BeautyCounter or with other similar MLM-companies like Avon, Oriflame, etc?
Would you prefer making money online while you are sleeping or do you like prospecting people in the shopping malls?
Let me know in the comments below! 🙂