Total Life Changes is a captivating name for a company. But will they really change your life? Can they really make your body fit and the wallet fat? Is Total Life Changes a pyramid scheme or the best opportunity ever?
I decided to write this review for you to answer all your questions about this opportunity and the company. I am highly interested in fitness and building businesses so the subject is something that I enjoy researching.
In addition, I have researched more than 100 similar MLM-companies so I can for sure give you an idea or two. 😉 By the way, I am not affiliated with Total Life Changes in any way so I am not going to promote their system to you. I just want to provide information. Let's get rolling!
Want to Get My 7-Day Email Course to Make Money Online?
Enter Your Email Below to Steal My PROVEN Formula to Create Your Own "Money-Making Machine" In a Week...
We respect your privacy. No Spam.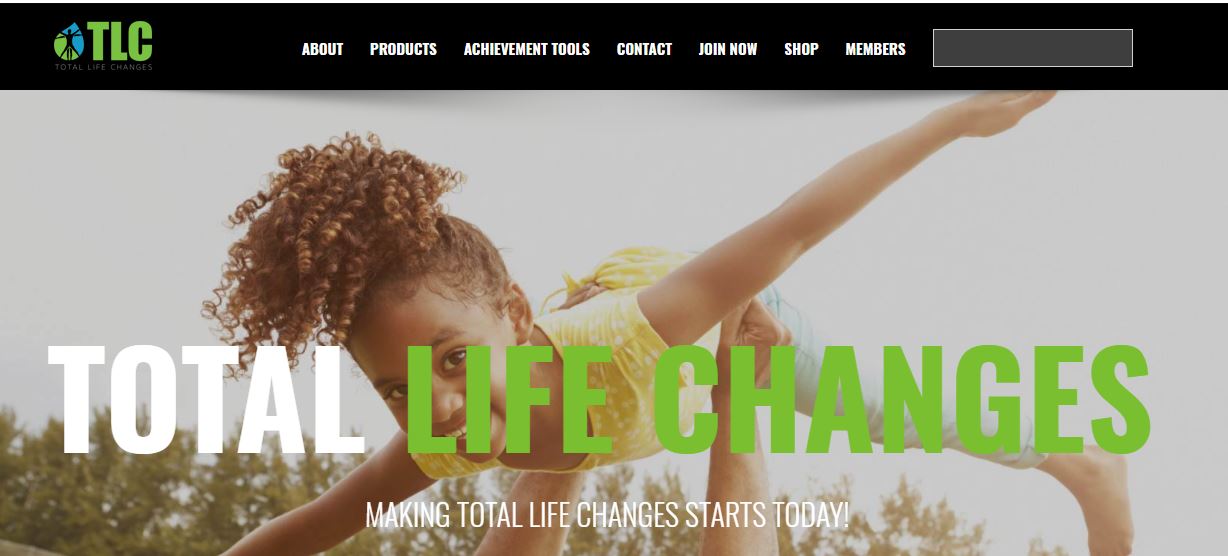 Total Life Changes Review
---
Name: Total Life Changes (TLC)
Founded: 1999 by Jack Fallon
Type: Multi-Level Marketing (MLM). Health & Wellness.
Short Review: Total Life Changes is another MLM-company in a highly competitive and growing health & wellness industry. They have shown consistency for almost two decades and it isn't a pyramid scheme. However, the success with TLC requires tons of recruiting and selling which is a reason why +95% of their members fail.
If you are interested in a proven money-making system, I recommend taking a look at My #1 work from home Recommendation. It's not a get-rich-scheme but that program has changed my and thousands of other people's lives. You will need to do the work but the earning potential is much greater than in any 9-5 job.
---
What Is Total Life Changes?
Founded by Jack Fallon in 1999 and marketed under the name SeAcai, the company was re-branded in 2012 as Total Life Changes. Their products include health and wellness products, such as vitamins and supplements as well as skincare items, coffee and essential oils.
Total Life Changes is a multi-level marketing program and this business model depends heavily on recruiting people into the business so they can, in turn, recruit others. At the moment the company provides 5 different product categories:
Health & Wellness
Skincare
Kits & Packs
Coffee
Essential Oils
With so much competition in the skincare and health and wellness industries, it seems that the market is saturated with these products. There are many similar companies that tout health benefits by using their products. Not only does Total Life changes have to compete with similar multi-level marketing companies, but they also have to compete with big box retail stores that sell similar products for much less. Therefore, the competition to get customers to buy Total Life Changes products is high.
You have probably heard of other MLM-companies in the same industry like Herbalife, Melaleuca, Kannaway, Mannatech and hundreds of others. However, the tough competition is also a proof that lots of money is being made in this industry. There are great opportunities and the demand is growing year by year. If you are interested in learning how to make big money even in the tough industry like health & wellness, I recommend taking a look at this step-by-step training.
Total Life Changes Products
Total Life Changes offers a wide variety of products from health and wellness to coffee to skincare products and essential oils. The products are made of quality ingredients, but are quite pricey.
The health and wellness products include vitamins and dietary supplements. They even have available weight-loss supplements and promise quick results. Instant Iaso Tea is marketed as an appetite suppressant as well as an anti-inflammatory and antioxidant.
The skincare line of products has much to offer. Whether you're trying to look thinner or need a boost for your skin, Total Life Changes has the products for you. You can purchase soap, skin creams and slimming wraps.
Coffee and essential oils are also available. Their branded coffee called Iaso Cafe Latin comes in a pack of three for $24.95. That's a bit pricey for a little bit of coffee. If you're a regular coffee drinker, this will become an expensive habit quickly.
While Total Life Changes products are of good quality, they are extremely expensive. The average person could not afford to keep buying such products because the price is too high. For example, a small vial of Envidia Skin Serum is priced at $119.95. The Essential Soap is $12.95. That seems like a high price to pay for a bar of soap that isn't going to last very long.
Total Life Changes Startup Cost
Total Life Changes offers three different starter packs. You get a certain amount of product with each pack and the amount of product you get depends on the pack you purchase. The three starter packs are:
Do You Want a
FREE
& Easy-to-Follow
7-Day Course
to
Make Money Online
for Beginners?
Easy-to-Follow

Beginner-Friendly

My Personal 1-on-1 Support for You
Get Started for FREE Below Before this offer goes away!
Basic Builder Pack priced at $104.95
Professional Pack priced at $154.95
Entrepreneur Pack priced at $309.95
If you wish to remain an active member of Total Life Changes and receive commissions you are required to purchase at least one product per month from Total Life Changes. As a distributor, you can purchase products at a 50 percent discount which can be good if you are trying to build your display and samples to show to prospective customers or business partners.
50% "discount" or profit as a distributor is pretty big compared to other companies. That makes it more appealing for new members to join their program. Who would otherwise want to pay 50% extra for the products? On the other hand, it's also a sign that their products are normally priced extremely expensive.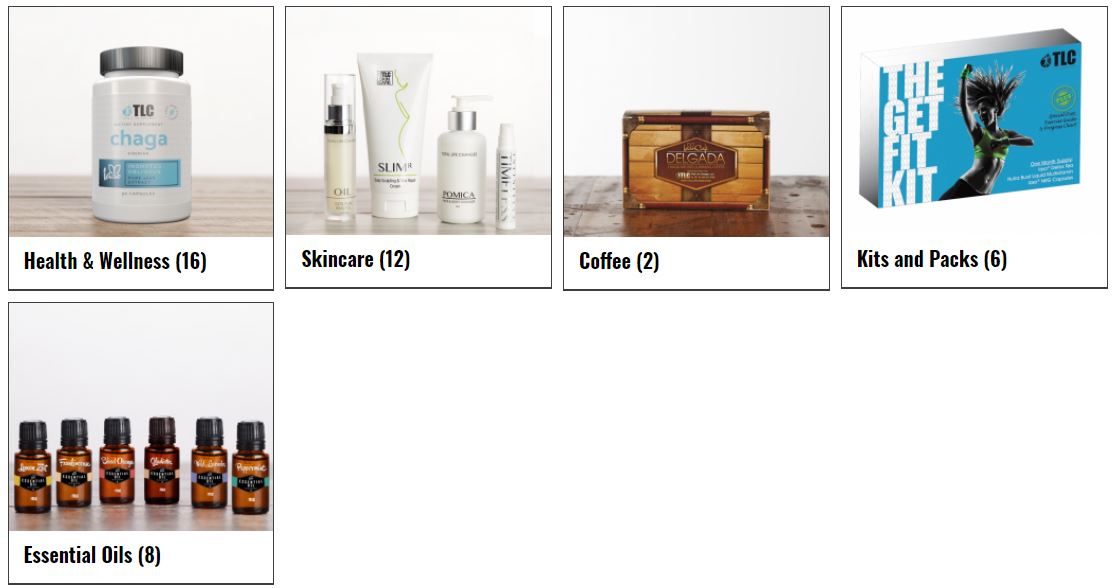 Total Life Changes Compensation Plan
In the video below these good-looking Total Life Changes members explain you their compensation plan in a great detail. They do it pretty well because the video has received only 1 dislike and 183 likes on YouTube. Anyway, their purpose is, of course, promote the system and the opportunity to you so I advise you to be careful.
The first way you earn income is through direct sales where you can earn even 50 percent on retail sales. The second way you earn is to enroll a business partner in one of Total LIfe Changes' package where you will earn 50 percent of what they pay for their package.
Once you have two business partners enrolled in the program you earn binary income which is anywhere from 10 percent to 25 percent. You earn a matching bonus on your team's binary pay. High-ranking distributors also earn a $1,500 per month lifestyle bonus. However, reaching that level requires most likely years of work unless you are not effectively leveraging the power of the Internet which is taught in this step-by-step training.
In order to earn good bonuses and commissions with the system, you need to have two active distributors below you. You and they need to meet the requirement of minimum sales and purchases to earn bonuses. If you want to move up in the ladder, you naturally need to recruit more people and they need to start making sales and recruiting as well. That's how any MLM-business works.
Total Life Changes Income Disclosure Statement
Total Life Changes doesn't provide averages of how much their members are earning with the system. They just say that TLC can't guarantee your success or results. They don't take the responsibility for your actions.
So, you must do your own diligence about their products, opportunity, risks, etc. I am wondering why they aren't providing any averages of their earnings even though they have been around already for almost 20 years. Do the numbers look too bad?
Total Life Changes Reviews & Complaints 
Reviews regarding Total Life Changes products and business opportunity are mixed. Many online reviews of Total Life Changes products are favorable with many saying the products are of high quality and they work as expected. Others have commented that customer service is excellent, while some claim the customer service is non-existent.
One online reviewer stated that Total Life Changes' products has proven to show life long differences, and at the same time being a total financial game changer when it comes to network marketing. Others feel that the company is scamming customers into buying products that are overpriced when comparable products can be purchased much cheaper elsewhere.
The business opportunity is a real potential money-maker. However, most people will fail at this business because it relies on recruiting. You don't start making a substantial amount of money until you recruit business partners who will also be required to recruit. Unless you know many business minded people, you will eventually run out of friends and family that you can recruit and that is when your excitement for this opportunity begins to die down.

Conclusion – Is Total Life Changes Worth It?
Total Life Changes is a legitimate company. But MLM companies are not for everyone. Weigh the pros and cons to help you decide.
Personally, I am not a big fan of network marketing because I always want to promote products that have the best price/quality ratio for the customers. That kind of products I also want to use myself.
Recently, I was introduced to an opportunity where I would have made quite easily extra +$5,000 per month but I refused because in my opinion the products weren't something that I would have wanted to promote. I put the highest value for customer satisfaction. That's why I am not so excited about joining MLM-programs. Integrity and providing the great value are more important than bigger profits.
If you are interested in the money-making opportunity that I have used myself and I recommend to my friends, I would than happy to tell you more about it. I have used it now for 2-2,5 years and it's working even better than I expected. Now I have a freedom to earn money online while travelling the world.
Oh and by the way, with that opportunity you can make money by promoting any products you ever want.
---
What kind of experiences do you have with Total Life Changes or other similar MLM-programs?
Do you prefer making sales and leads on the Internet on autopilot (like I do) or do you like prospecting people in person?
Let me know in the comments below! 🙂