If you have been looking for honest RadioLoyalty Reviews, you have come to the right place. In this article, I'm gonna show you how their website works and how much money you can earn.
Is RadioLoyalty a scam or do they really pay? How long will it take to cash out? All your questions will be answered in the next 1-2 minutes so fasten your seat belts and let's get started.
RadioLoyalty Earn Money 2020
Because you're about RadioLoyalty, I assume that you want to make money listening to music.
Want to Get My 7-Day Email Course to Make Money Online?
Enter Your Email Below to Steal My PROVEN Formula to Create Your Own "Money-Making Machine" In a Week...
We respect your privacy. No Spam.
Therefore, I recorded for you a video where I show you 3-4 websites that you can start using immediately to make money listening to songs. The highest-paying website pays up to $12 per song. Learn more by watching my video below.
However, listening to music doesn't pay as well as my 4-step secret strategy to make money online that has made me up to $5,000 in 7 days.
If you have any experiences with RadioLoyalty or questions after watching my video, you can always feel free to leave comments below and I'll be more than happy to come up with a personal reply.
Original RadioLoyalty Review – Quick Summary
---
Name: RadioLoyalty
Type: Earn Money by Listening to Music and Completing Tasks
Short Review: RadioLoyalty is a legitimate website that really pays their members. But as you can read in my review, the earning potential is so low. They have many radio stations so you can use it for listening to music. But if you would like to earn money, you would need to listen to RadioLoyalty for 6,283 hours (~262 days).
You are probably interested in earning money online because you landed on this article. Have a look at My #1 Recommendation to earn money online. I have used it already for two years and it works so well!
---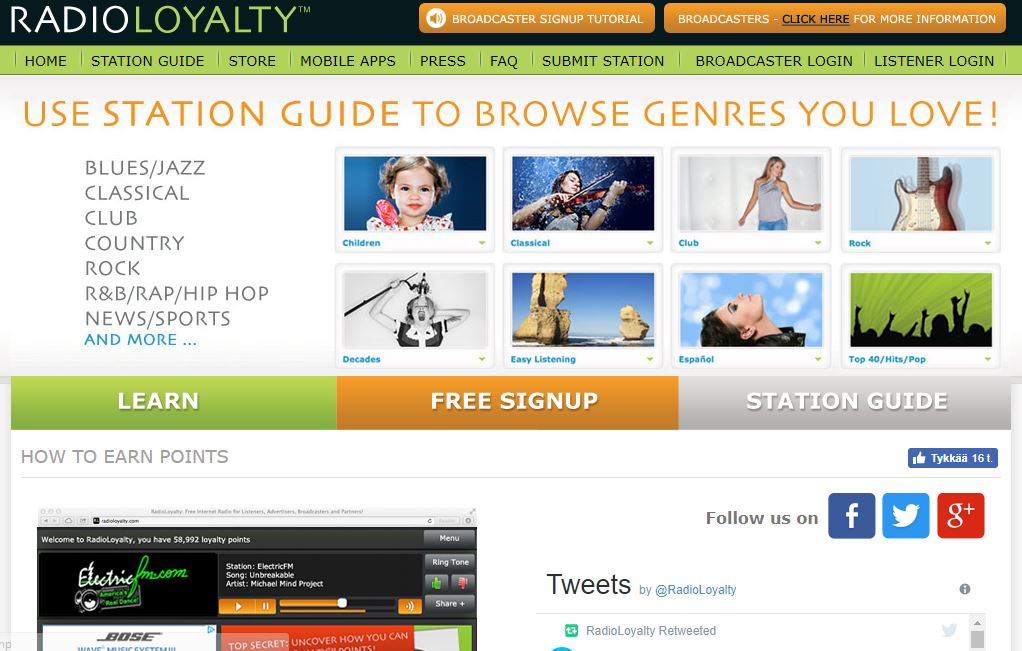 What Is RadioLoyalty?
RadioLoyalty is a huge network of radio channels where you can theoretically get paid for listening to the radio. I explain later why it's only theoretically. You can choose from more than 5,000 stations so there's some enjoyable music for everyone for sure.
There are also some other websites (for example Music Xray and Slice the Pie) where you can earn money by listening to music so the concept isn't unique. If you have read my reviews of those websites you already know that I didn't recommend for making money because the rewards were so small.
Next, we'll find out whether RadioLoyalty is a better choice. I can already say that at least they have much wider option for music. For example, I enjoy music from the 80's and I found 80 different stations that offer 80's music. At the moment when I'm writing this article, I am actually listening to one of those channels.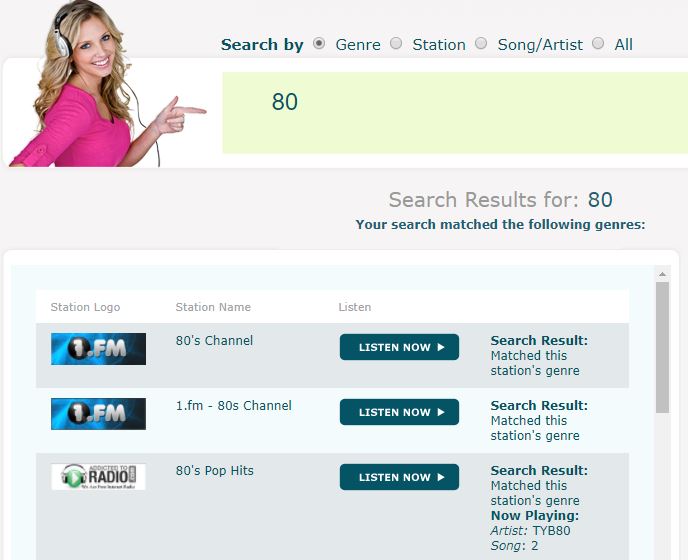 How to Make Money with RadioLoyalty?
Let's go quickly through earning methods one by one. In the next chapter, I'll explain how much is your maximum earning potential.
Sign up and complete your profile: You'll get paid 1,250 just for signing up and completing your RadioLoyalty. It may sound a lot but read further and I'll explain how much it's worth.
ListenTo Music: You earn 10 minutes for each 10 of listening to music. If you listen for example 60 minutes = 1 hour, you get paid 60 points.
Do You Want a
FREE
& Easy-to-Follow
7-Day Course
to
Make Money Online
for Beginners?
Easy-to-Follow

Beginner-Friendly

My Personal 1-on-1 Support for You
Get Started for FREE Below Before this offer goes away!
Completing Offers/take surveys: In this section you'll get offers and surveys from RadioLoyalty partners. You get paid for signing up to other websites and services or answering surveys. As you know from my other posts answering surveys is not worth it, so this section isn't very interesting for us.
At the moment when I'm trying this RadioLoyalty review, there aren't any surveys available. Their partner is called Peanut Labs so it's quite obvious that there aren't any new surveys.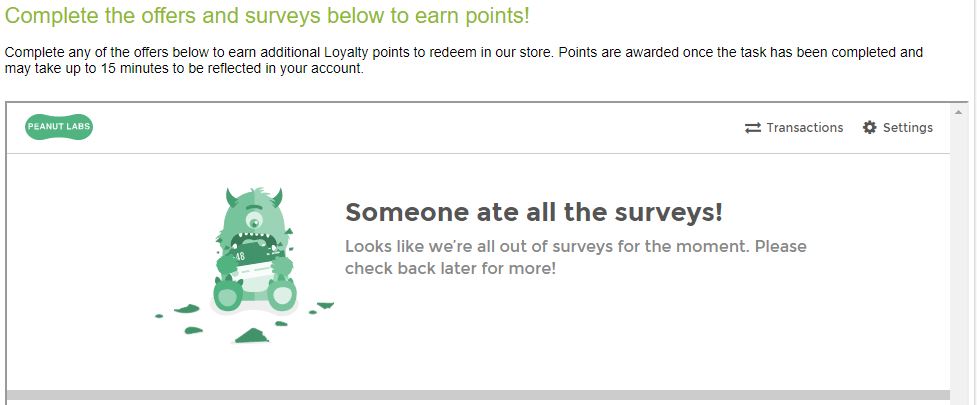 Watching Videos: In this section, you can earn points by visiting other websites or watching short videos. At the moment there's only this text, "We're sorry, there are currently no new videos available. Please check back later." Based on my experience of hundreds of similar offers I am sure that it wouldn't be worth it anyway so let's move forward.
Referring Others: You can naturally earn money by referring new members to this website. You earn 10% of all earnings from your referrals.
---
Alright, now when we know all the ways to earn through RadioLoyalty, it's interesting to have a look how much can you earn through this website.
How Much Can You Really Earn on RadioLoyalty? 
Here are some examples of RadioLoyalty rewards:

The most common way to cash out from RadioLoyalty is through Visa Prepaid Card. You can pay with that card in stores so it equals to cash. But as you can see in the picture, the lowest Visa Prepaid Card that they offer is $25 (or 377,000 points). You need to earn 294,000 pts for the card and 83,400 pts for the shipping and handling.
If you earn 10 points for listening to music for 10 minutes, it would take ages to reach that 377,000 points. If I calculated right, you would need to listen to music through their website 261 full days in total to earn that money. Can you imagine?!
Of course, they have the other ways to earn money as well. So would it make the process faster? A little bit at least. One friend who is doing full-time online marketing tried this website and reached $25 cash out limit in 2 months.
You need to take into account that he has a large audience of tens of thousands of people on the Internet. He earned money from all those referrals as well. Still, it took two long months to earn that $25. Doesn't sound very good.
RadioLoyalty has also some other rewards that require a little fewer points. At the moment there is available INK'd Earbuds for 159,500 pts and Ultra Portable Speaker System for 159,500 pts as well. It takes only 130 full days to reach these rewards. 😉

RadioLoyalty Reviews & Complaints
RadioLoyalty seems to be listed on many websites and YouTube videos under the title "X ways to earn money online by listening to music". Then it's advertised in this way: "Would you love to earn money by listening to music? So do I. Check out RadioLoyalty to start earning money immediately." But they don't mention how little money you can really earn through this website.
Then after a research, I found some honest reviews of RadioLoyalty that admitted how low the earning potential really is. Somebody complains also that his points aren't always registered even though he is listening to music on this website.
One review mentioned that your points will go to 0 if you haven't cashed out within 12 months. I couldn't confirm this information on RadioLoyalty website but it doesn't really matter because I'm not going to use this for earning points or money.
Conclusion – Is RadioLoyalty Worth It?
RadioLoyalty can be a place for you to listen to the radio because they have more than 5,000 stations listen in their network. I found Christian and 80's music which are both close to my heart. However, I don't even bother to look at my points because I know it's not worth the hassle.
I could earn money by sharing my referral link to you and other visitors but I think I'm never gonna reach their high cashout limits. Anyway, it doesn't matter because at the moment I am concentrating on making money through Wealthy Affiliate.
My goal is to reach a free Vegas trip (flights, high-quality accommodation, $200 extra cash and other gifts included) by the end of this year. You and I could never earn something like that through RadioLoyalty or other get-paid-to sites.
Would you like to join me one day in Vegas with a free trip? Or do you just want to make enough money online to earn a living? Join Wealthy Affiliate today for free and I'll be more than happy to help you out. You'll get tons of free resources and my 1-on-1 mentoring. I enjoy helping people to earn money online.
It's cool to see when people create value for this world and earn living at the same time. In my opinion, it's much better than most 9 to 5 jobs where you just do what your boss asks and wait for the weekend.
---
Have you ever tried RadioLoyalty or other similar websites to earn money by listening to music?
What are your favorite ways to earn money online?
Let me know in the comments below! 🙂