Sometimes it's very hard to find an unbiased review on some make money online products because people are writing positive reviews just because they want to earn high commissions. That's why YourOnlineRevenue.com is your safety haven. You can always find truthful opinions about any product that we review. Today I am going to answer a big question, "Is The Commission Magnet a Scam?"
The Commission Magnet Review
---
Name: Commission Magnet
Website: www.thecommissionmagnet.com
Founders: Glynn & Dr.Abdullah
Price: Front End Product: Free + Upsells
Field: Affiliate Marketing Training -Programs
Overall Rank: 30 Out of 100 (Check Out My #1 Recommendation, 98 Out of 100)
---
What Is The Commission Magnet?
Commission Magnet is another affiliate marketing training that promises to make you fast money easily. Look at their advertisement below. What do you think about it?

It promises that you can make over $900 this week using their newbie-friendly and 100% free system. At this point, I am already very suspicious because this kind of huge promise is usually a scam sign.
Well, I decided to take a closer look at this program and I signed up because it was free. I was very surprised that they were offering this product for free because of usually similar products cost at least $6- 7 to get in. Of course, there are many upsells always that raise the real price of the product a lot. I knew that founders of this program Glynn and Abdullah use the same strategy.
Where Is My Product??
So I gave them my email address and name. First of all, I was directed to a page that was selling a product for $19 (see the image below). I was thinking, "Didn't they just promise that this product is free?" I decided to close this page and check if I have received some information on my email.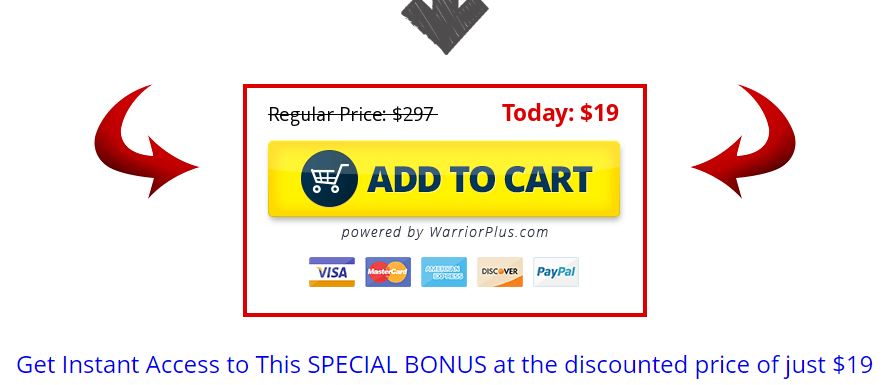 Then I received 2 emails and the other one had a link with an opportunity to get access to my products. I decided to click there to see if I can have a product that they were promoting. That link directed me to WarriorPlus website. Finally, after clicking another link and submitting my email once more, I found products by Glynn and Abdullah. The page looked like this: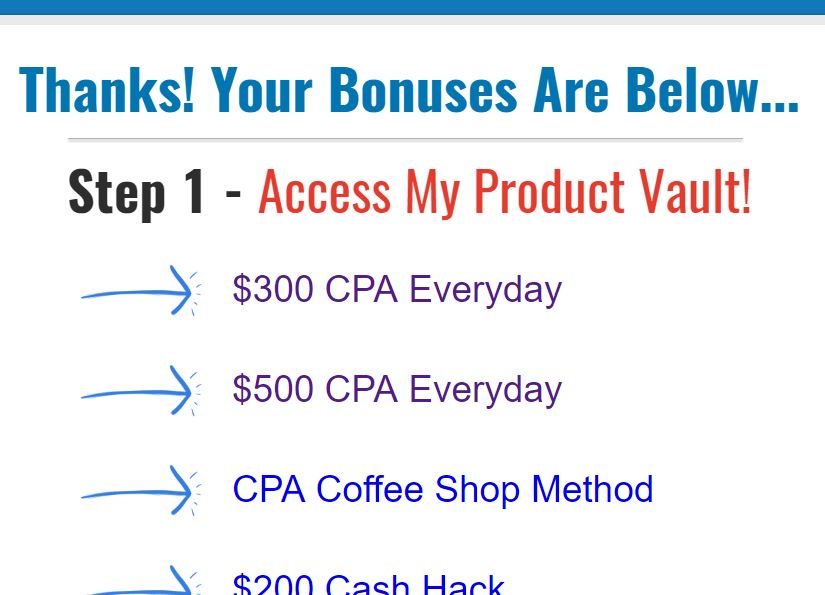 The page offered 10-15 different products by Glynn. If I clicked one of them, I got directed to a sales page with a "special offer" to buy another product for $19. Below there were also 2 interviews of Glynn. I think that these were the most interesting part because they give you a proof that this guy is really making money online.
That's probably the purpose of those interviews. To build trust with a prospect so he would be some of the products that Glynn is offering above. I find it very fascinating that nowadays ordinary guys are making +$10,000/month online. I know this is true because I have seen it in practice that affiliate marketing works.
If you want to know how you could learn it as well, have a look at this step-by-step training FOR FREE. I promise that this system is not as confusing as Glynn's offers. Always another upsell and a product you can buy.
What About the Commission Magnet?
To be honest, I didn't even find this product from Glynn anymore. He was always selling a new product that I didn't find where he posted a "free" Commission Magnet.
I found out from other Internet marketers that in a real Commission Magnet product there are 4 upsells. One of them is offering free traffic very easily for you. The second one teaches you to create emails for your email list. Oh, by the way, I also heard that the Commission Magnet is supposed to teach you some email marketing strategies as well.
The third upsell lists you high paying affiliate systems. Honestly, you wouldn't need to buy a product to have this information. You can just Google it and find the answer for free. Another way is to go to JvZoo or WarriorPlus and have a look which products are offering high commissions for affiliate marketers.
What I learned from other people was that Commission Magnet is teaching you the following blueprint:1
1.Get free traffic
2.Build an email list
3.Promote affiliate products to your list.
As you may know, this is a very common strategy for Internet marketers to make passive income. For example, Michael Cheney's Copy Paste Commissions and million other products online are teaching the same strategy. If you want to learn to build a list and make money with it, I recommend taking a look at Chris Farrell Membership. I know that his training has trained many people to have a successful online business.
Pros & Cons
Pros:
Glynn seems to make a big money online so he knows a thing and two about Internet marketing.
Cons:
Very suspicious marketing
Tons of upsells
Unrealistic promises
Difficult to find unbiased and honest reviews
Conclusion – Is The Commission Magnet a Scam?
We need to admit that this product had lots of scam sings. They promise that anyone could earn $900 in a week without any former experience with their magic training. I know from experience that is a lie. Making money online requires work and there's not a magical push button that would make you rich in a week.
Do You Want a
FREE
& Easy-to-Follow
7-Day Course
to
Make Money Online
for Beginners?
Easy-to-Follow

Beginner-Friendly

My Personal 1-on-1 Support for You
Get Started for FREE Below Before this offer goes away!
Another thing that I didn't like in their marketing was that they promised that I would get a product for free but immediately after submitting my email, I got bombarded by many offers to buy new products from Glynn. All in all, it feels that he has dehumanized the process of making money online just to maximize the profits.
If you are looking for a help from honest and experienced Internet marketers, I recommend heading to Wealthy Affiliate. It's an online business community of more than 850,000 members. They provide a step-by-step training that teaches you everything you need to make honest money online. By the way, the training is created by an online millionaire who really knows what he is teaching.
It's 100% free to get started. You will get 20 interactive video lessons and 2 websites for free as a gift for joining. You will also get a 1-week trial of a premium membership right away without giving any personal information. I promise to give you my 1-on-1 support to make money online. I would love people to succeed online by creating honest businesses that help people to improve their lives.
The Commission Magnet at a Glance…
Name: Commission Magnet
Website: www.thecommissionmagnet.com
Founders: Glynn & Dr.Abdullah
Price: Front End Product: Free + Upsells
Field: Affiliate Marketing Training -Programs
Overall Rank: 30 Out of 100
Have you tried some similar affiliate marketing training products? Which one(s)? What did you like?
Let me know in the comments below! 🙂
I would love to hear from you and I promise to respond every comment within 24 hours personally. Also, if you need any help in making money online, don't hesitate to leave a question below and I will be more than happy to help you out.