There is one thing that I know for sure. Rodan And Fields distributors are making juicy profits by selling their products to you.
Are you interested in earning those juicy profits as well? Are you wondering Rodan And Fields is a pyramid scheme or a legitimate business? Is it worth joining or not.
Thank you for coming here and checking out our review. You are doing right by researching the opportunity before joining it. My intention is to answer all your questions in this article regarding Rodan and Fields. However, if you have any questions afterward, feel free to leave a comment below and I'll be happy to help you out.
Let's get started.
Rodan and Fields Review
---
Name: Rodan and Fields
Founded: In 2002 by Dr. Katie Rodan and Dr. Kathy Fields
Type: Multi-Level Marketing. Skincare Products.
Short Review: Rodan and Fields is an honest MLM-business company which has been around already for years. Many clients love their products while other people got problems after using them. That's why their products are quite controversial.
Their system is a typical MLM with big commissions, downlines, and home parties. It's definitely not a pyramid scheme but not the most intriguing opportunity either.
If you are passionate about skincare and building a business I would rather choose this opportunity. You can get started even without any former experience for completely free.
---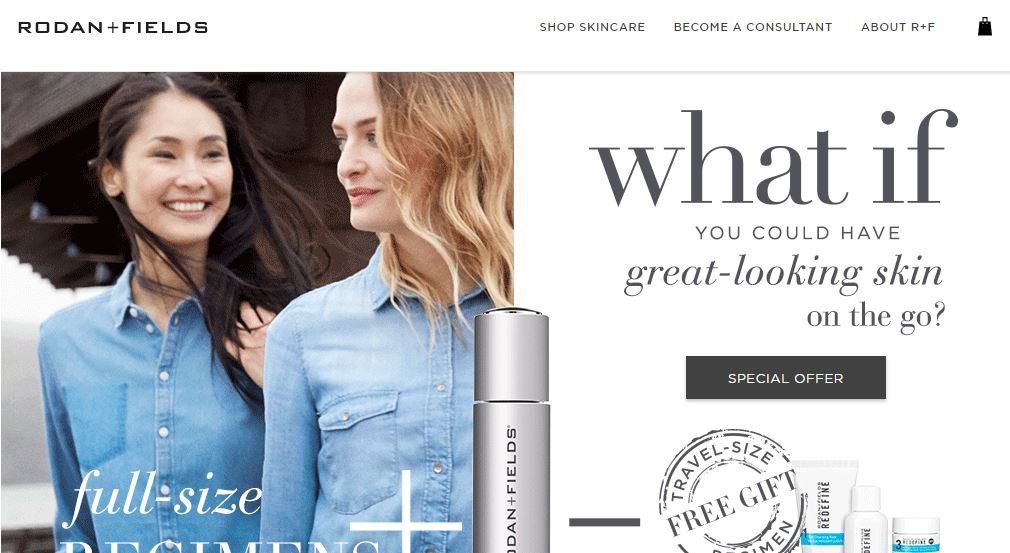 What Is Rodan and Fields?
Rodan + Fields is a multi-level marketing company that sells various skincare products. It was created back in 2002 by two doctors Katie Rodan and Kathy Fields. They first started out with a "normal business model" selling their products in departmental stores but turned the business into MLM in 2008.
They probably saw huge opportunities of network marketing. There are thousands of MLM-systems targeted for women just like Rodan + Fields. Women love relationships and having this kind of a business model helps to associate with other like-minded ladies. You have probably heard of companies like Mary Kay, Thirty-One Gifts, Perfectly Posh and many others.
Rodan + Fields is a bit different because it's targeted to a smaller niche than those other ones. Even though skincare is a big industry, many MLMs have products from skincare, makeup, jewelry and so on. Who knows if Rodan + Fields will also expand to those categories in the future?
Anyhow, let's have a closer look at their current products and a business opportunity.
Rodan and Fields Products – Clean Branding
Rodan + Fields products are concentrated on a body and skin care. They have a bright white color and are branded to look clean. Katie Rodan and Kathy Fields like to represent themselves as doctors and authorities who are experts in skin care. That's probably one reason why they are asking for a high price.
Anyhow, let's have a look at a few example products. We naturally can't go through all of them but you can dive deeper in their website or on Amazon where you can also read thousands of customer reviews about their product.
Their products are divided into 6 categories that are called:
Redefine
Reverse
Unblemish
Soothe
Essentials
Enhancements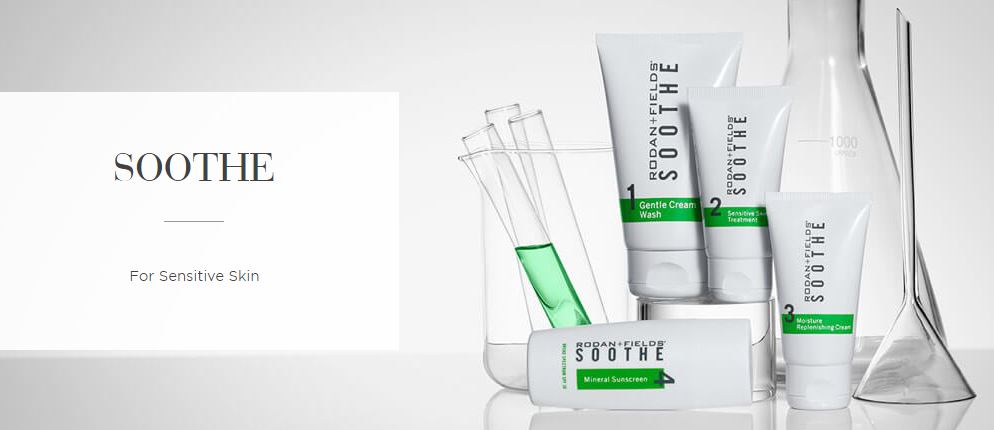 Their products are pretty expensive if you compare to their counterparts in the supermarket. You may end up paying 3-10 times more for Rodan + Fields skincare products than similar bottles in the supermarket. Let me show you a few examples.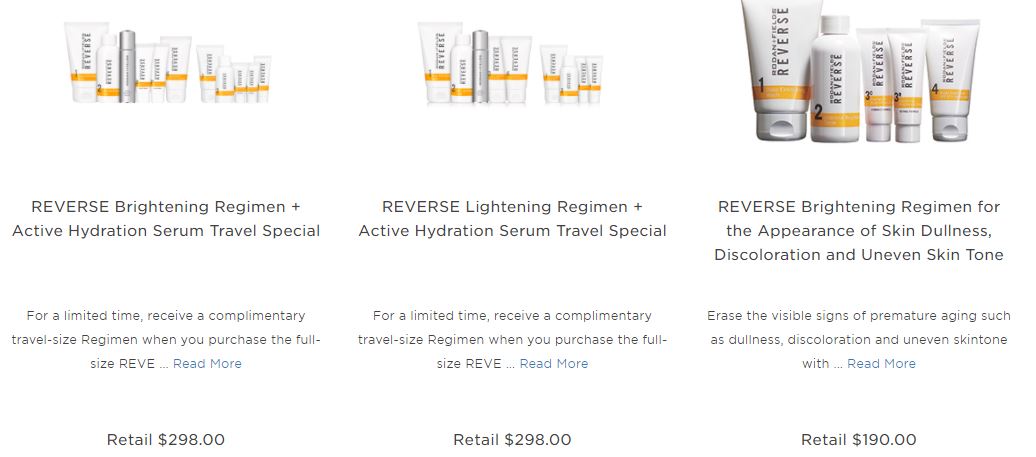 Rodan + Fields likes selling products in bigger packages like you see in the picture below. It makes them more profit for each sale and gives you also the feeling of saving money when you buy many products at the same time.
A few skincare tubes cost $200-300. Isn't that pretty expensive?
I just bought a regular skincare product from a supermarket for $5 which is also a famous brand and "tested in a laboratory" as they like to put it. However, I know many ladies who don't worry about the price tag so much. For them, Rodan and Fields products could fit better.
Do You Want a
FREE
& Easy-to-Follow
7-Day Course
to
Make Money Online
for Beginners?
Easy-to-Follow

Beginner-Friendly

My Personal 1-on-1 Support for You
Get Started for FREE Below Before this offer goes away!
So, what about making money with them? If their products are so expensive and people still like to buy them, wouldn't you make quite a good profit? That's right. Let's have a look how it works.
Rodan and Fields Compensation Plan
Now I want to give an opportunity to Rodan and Fields expert to represent their compensation plan. This lady has been involved with this business for a long time so she knows what she's talking about.  Her way of presenting facts is also interesting.
Note: The video promotes Rodan + Fields. It's here just for educational purposes.
If you prefer reading instead of watching you can have a look at their compensation plan on Rodan + Fields official website. In my opinion, the commissions are quite good. If you can successfully sell lots of their products or recruit many new distributors into the system, you can make good money.
But is it so easy? Let' have a look.
Success with Rodan + Fields? – Is It Easy?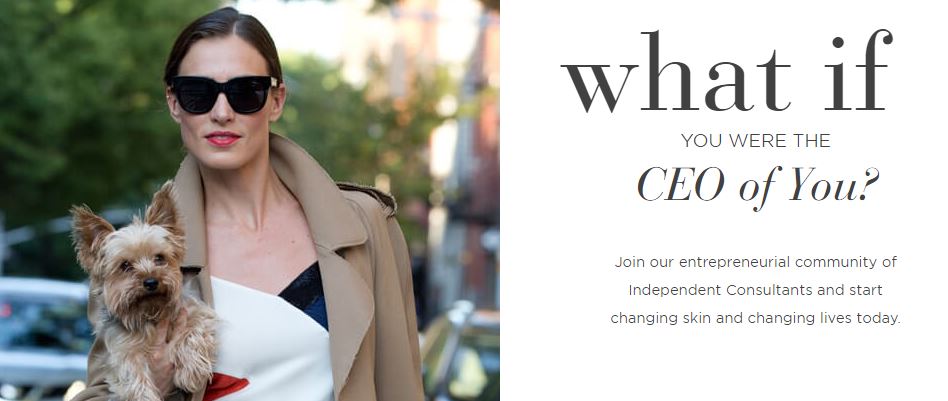 How would it feel to be your own boss? Would you like to be your own CEO? These are the questions that many MLM-systems love to ask you.
Well, I know from my own experience how it feels. You have a sense of freedom but you also need lots of discipline to get the work done. If you start working at 11 am and stop at 3 pm, you can forget about success.
Of course, you can make big money online, just by working a few hours a day, but it requires months and even years to break through. If you work, for example, 8 hours a day, you can succeed much faster. The same goes with Rodan + Fields.
If you want to succeed with their system, you need to work hard and smart. There's no easy way around. In addition, you'll definitely find many people like myself who are scared of a high price tag. You need to find the right target group. It could look something like this:
Ladies who are financially at least upper middle class and are willing to pay for their skincare.
If you are looking for new distributors, it's better to find driven and business-oriented women who are willing to work their butt off. Success by having your own business comes for those who are willing to do the work. That's also the reason why 95% of network marketers fail and quit. They are just looking for fun parties and easy way to earn money. That's not the reality. That's a fantasy.
If you want to maximize your success with MLM-business, I recommend taking a closer look at this free training. It's not a MLM-program but it's a training how you can promote your products online for thousands and even for millions of people for free. I know from my own experience that it works.
Rodan and Fields Reviews & Complaints
Now we come to an interesting part. Some days ago we took a look at another MLM-opportunity called Norwex. Despite high prices, people were loving their products and gave almost always 5 stars out of 5. I was expecting the same with Rodan + Fields but this was a different case.
Some people definitely enjoy using their products and say they are the best ones in the world. They are usually the ladies who are already Rodan + Fields distributors. But then there is a group that got skin problems after using them. I was really surprised to find those complaints.
Somebody said, "It caused hyperpigmentation (dark spots)" and the other one explained how her skins looked worse afterwards.
I don't know whether those were just individual cases but based on my research the products have been pretty controversial. Some people love them but other ones get problems.
It seems that Rodan + Fields products aren't suitable for all skin types. That brings also a challenge for those who want to make money with their system. Skin problems that were affected by R+F products bring us to a big question.
Conclusion – Is Rodan and Fields a Scam?
My answer is clear. No, R+F is not a scam nor a pyramid scheme. Their products just don't work for all and you need to be aware of that. Personally, I prefer buying a $5 cream from a supermarket than a $200 cream from a R+F distributor.
A great thing with skincare products is of course that they last longer. If you buy a package, it can last for months or even a year if you don't use it often.
Is R+F worth joining? In my personal opinion, it's not the best opportunity out there. For sure, you can make good money with their system but it requires lots of hard work. Your target audience is very targeted so you would need to have the creativity to reach proper clients.
If you just rely on your friends and family members, that's not a good idea. My recommendation is building a niche website (for free) with my instructions and getting targeted traffic from Google and other search engines. That's how I make a living online.
If you would also earn a living online like I do, I can offer you this training for free. I'll offer you my 1-on-1 support inside the community. It's not a MLM-system nor a get rich scheme but the skills you learn can definitely make you a good living. Then you can have lots of freedom like I have.
At the moment I'm living in Austria but I'm moving to Bulgaria in a few months, planning to move to Greece after that and maybe afterward go traveling to Asia. That kind of freedom you'll get when you learn to earn money online ;).
---
What do you think Rodan and Fields as a business opportunity?
Are their products overpriced in your opinion?
Let me know in the comments below! 🙂