Opinion Panel promises a sign up bonus of £10 for everyone who creates an account on their website. In addition, their marketing video talks about shopping vouchers of £25, £50 or even £70 just by answering some of their questions.
That sounds almost too good to be true. However, when you look for other Opinion Panel Reviews on the Internet you see that people are really getting paid through this website.
So where is the catch? Does Opinion Panel pay so much as they promise or is it just a scam? Spend the next 1-2 minutes with me to get answers for your questions.
Opinion Panel Review
---
Name: Opinion Panel
Based: In United Kingdom 
Type: "Get Paid for Your Opinion" = Surveys
Short Review: Opinion Panel is one of the best paying survey sites on the Internet. However, it's only available for 16-30 years old students or graduates living in UK. If you are a young adults, you can try it out to earn some extra cash. I want to mention that they don't have new surveys available very often based on other members' experiences.
So yes, Opinion Panel can be an easy way to earn some extra cash for British people. But if you are looking for better ways to earn money online I recommend the following training:
=> This Website Will Help You to Make a Living Online. Get Started for Free <=
---

What Is Opinion Panel?
Opinion Panel is another "get paid for your opinion" website. However, they are promising much bigger rewards than other survey sites. £10 bonus just for signing up.
Afterwards you'll get notifications about new surveys. In each survey you need to answer questions to earn points. When you have collected enough points you can transfer them into rewards like Amazon gift cards.
They have also some focus group discussions which last a little bit longer than ordinary online surveys.  They reward for those is also higher. One of our readers participated two of those focus groups and earned £100. Not bad, huh? 🙂
At the moment Opinion Panel has more than 140,000 registered members in the U.K. It's not as big as other survey sites like PrizeRebel and the obvious reason is that their website is only available for young people living in U.K. which is pretty targeted group. Still, you can see that quite a good percentage of students in UK have joined this website.
Before going into details, I want to show you the marketing video of Opinion Panel. It's pretty impressive and promises that you could earn big bucks through their website. Have a look yourself:
Alright, that was a quick overview of Opinion Panel. Now let's have a closer look at the details and the earning potential.
How Does Opinion Panel Work?
First of all, you go to their website and create a free account. You can sign up using Facebook or your email. They'll send you a confirmation link to your email to get started.
You click the link and it takes you back to their website where you'll be asked a few pre-screening questions like, "Where are you from? Where do you study at the moment? Where do you live?" and so on. If you are not in their target group members, they'll say that you are not qualified.

If you get qualified, you'll have an opportunity to participate their surveys and focus group discussions in the future. But remember that they don't offer tons of surveys. There are only a few surveys ever now and then.
You will earn points 50-400 points for each surveys which equals to £0,50-£4,00. (100 points = £1.)
Do You Want a
FREE
& Easy-to-Follow
7-Day Course
to
Make Money Online
for Beginners?
Easy-to-Follow

Beginner-Friendly

My Personal 1-on-1 Support for You
Get Started for FREE Below Before this offer goes away!
How many points do you need to earn in order to cash out? Let's have a look.
Cashing Out from Opinion Panel
You can't naturally take out your £10 sign up bonus until you have reached your cashout limit. Minimum pay out is £25. So you need to earn at least 2,500 points in total before getting any money out of this website. This can take a month or two.
You can get this survey reward only as a gift card. They'll offer vouchers to Amazon, Starbucks, iTunes, Pizza Hut and other places.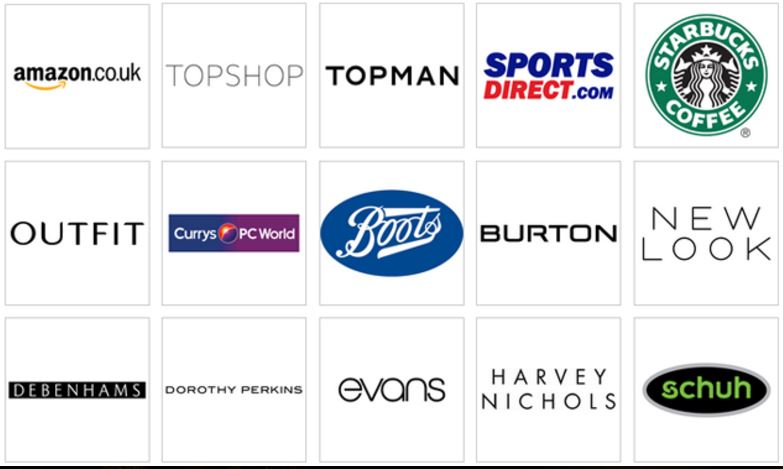 The most profitable way of earning money on Opinion Panel is through focus groups. If you are a part of their specific target group, they'll pay you quite well. You can get paid £50, £70 or even £100 for focus group discussions and interviews. Focus group interview can happen online or in a face-to-face meeting.
Opinion Panel Reviews & Complaints
Most Opinion Panel reviews are pretty positive. Their target group are young students who are happy for each penny they earn. So, their expectations aren't probably very high for earnings. Many members were satisfied with the rewards because they were better than on other survey sites that they had tried.
At this point I still want to mention that if you are aiming for high in life, you can immediately forget answering online surveys. They are only for people who are interested in earning some extra cash. If you value your time higher, it's better to stick to better opportunities.
Members also reported that Opinion Panel support is responsive and friendly. I also noticed that the support team is answering member's questions on one online forum which is a pretty good sign.
Here are some comments that members were saying:
"Excellent customer service. They have a lot of surveys though I get a lot of screen outs."
Obviously some people weren't very happy that they were screened out of surveys. You know the feeling when you've spent 5 minute answering a survey and you get a message on your screen, "Thank you for participating. This time you weren't qualified for this survey. Better luck next time!"
So, two most common complaints were:
Not enough surveys.
You get screened out of most surveys.
Conclusion – Is Opinion Panel Worth It?
Is Opinion Panel a scam? No.
Is Opinion Panel worth it? That's a good question.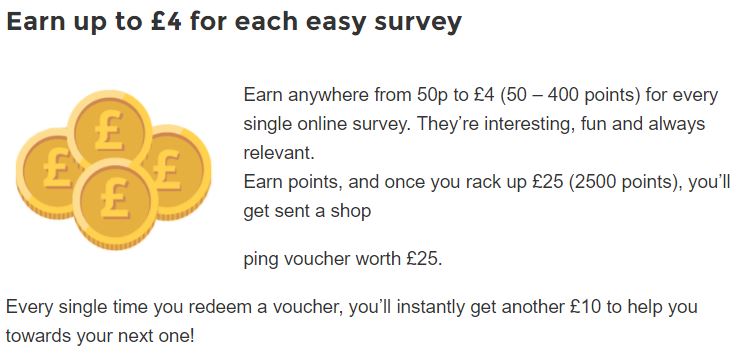 I wouldn't use it myself because the rewards for answering surveys are still pretty low. Of course, you can participate their focus group test or online survey once or twice to get a new experience but in the long run I wouldn't spend my time on it. Having a real job where you provide profound value for other people pays much better and is even more rewarding in the long run.
I am not talking about having a regular 9-5 job because I know that 70-80% of people are not satisfied with their current jobs. I was enjoying my 9-5 jobs but I still wanted something more. I noticed that if I want to move forward faster in my life, I need to quit and keep on building my online income streams. That was probably one of the best decisions of my life.
Better Opportunities to Earn Online – Choose Freedom!
Now I am about to move from Austria to other countries and travel the world a little bit. Earning money online makes it possible to make work anywhere I want. The same opportunity is available for you as well.
I know many people from UK who started making a living through after taking Wealthy Affiliate training.
One friend is called Stefan. He quit his master studies because he saw that Wealthy Affiliate is a much better opportunity.
Another British guy called Dom Wells went from $0 to $10,000 per month in 3 years after starting the training in WA. Nowadays he's running a 7-figure business and he has more 100 than 7 freelancers and employees who are working for him. And imagine: This guy didn't have any experience a few years ago. The opportunities on the Internet are literally limitless.
---
What do you think about Opinion Panel?
Do you also prefer more profitable ways of earning money online?
Let me know in the comments below! 🙂