I saw that one quite successful online marketer gave 4 out of 5 stars for Panel Opinion. In addition, many other people were praising this opportunity on several different websites.
I decided to give it a try even though I was a bit skeptical. I have reviewed more than 70 online survey sites and none of them pays so much that I would like to use them. I know tens of reliable survey sites that pay but the reward is small that it's not worth it. Could this one be different?
In my Panel Opinion Review, I'm gonna walk you through the process of making money on their website. I'll also explain how much you can earn and whether their service is worth it or not. Then I also show how I make a living online.
Panel Opinion Review
---
Name: Panel Opinion
Founded: 2001
Type: Online Surveys
Short Review: Panel Opinion is a reliable survey site because they really pay for your opinion. However, as I supposed, the earning potential is so low that it's just better to stay far away from their websites.
Because you came to read this review I bet that you are interested in earning money online. I bet that you will love to try my #1 recommendation for making money online. That service has helped me to make a life-changing income from home.
---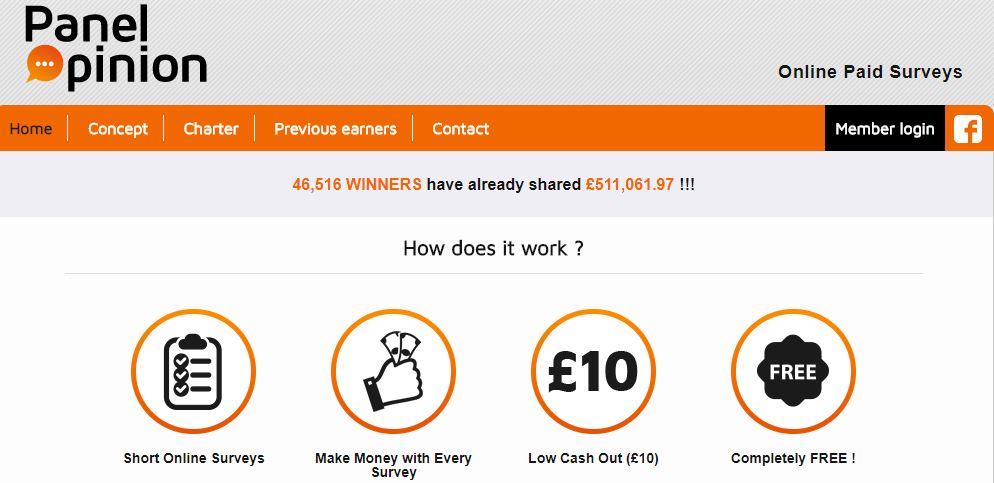 What Is Panel Opinion?
Panel Opinion is a British survey site with more than 15 years of experience in the industry. Even though the company is based in the UK their services are available all around the world. Nearly 1 million panelists worldwide have joined Panel Opinion with a hope of earning money by sharing their opinion.
Until this day (22.8.2017) 46,505 of members have cashed out from their website earning £510,951 in total. That may sound like a big amount of money but I want you to notice that only 5% of people who joined their site have earned money.
The average earnings for each member are around £0,50. If you can fight your way up to the best 5%, your average earnings will be more than £10. We can quickly see how little money people are really making on this website.
If you don't want to waste your time chasing a few pounds/dollars, feel free to click the picture below to see a better opportunity that I use myself daily.

Panel Opinion Video Review
I decided to record a short video where I show you how it looks inside Panel Opinion member's area. I'll also shortly explain how low earning potential there really is with Panel Opinion.
How to Make Money with Panel Opinion? – 4 Simple Steps
The process of making money through Panel Opinion is very similar to other survey sites and you will understand it for sure. It goes like this:
1) Sign up
First, you create an account just by giving your email address, account name, and password. Then you click the verification link in your email and you are ready to start earning money with surveys.
2) Fill out your profile information
Panel Opinion gives you surveys based on the information that you have given them about yourself. You earn £0,20 by answering them questions about yourself first.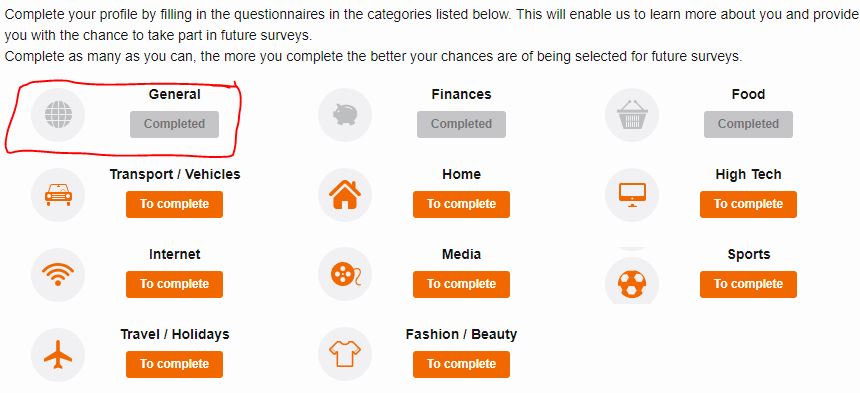 When your general information is filled out, you can start receiving surveys.
Do You Want a
FREE
& Easy-to-Follow
7-Day Course
to
Make Money Online
for Beginners?
Easy-to-Follow

Beginner-Friendly

My Personal 1-on-1 Support for You
Get Started for FREE Below Before this offer goes away!
3) Fill out surveys
Don't get surprised if there aren't available surveys for you. Panel Opinion gives only a few surveys per month for their members. It means that you need to wait for a long time before you could cash out any money.
If you get a survey, you can start filling it out. But don't be surprised if they say you in the middle of answering questions that you weren't qualified for this survey. It's very typical for survey sites and one reason why they are not worth it. Some other sites like PrizeRebel offer a bit more but as you know, the reward is ultimately low.
Panel Opinion also offers new polls every couple of days. It means that you need to answer only 1 question to earn £0,02. However, you can answer maximum one poll during one day.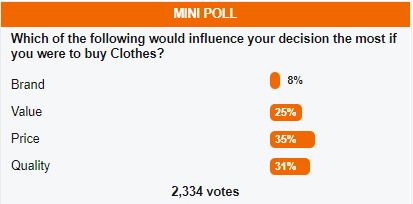 4) Cash out
If you hang on long enough, you can cash out your money. Their minimum payout is £10 (=$13) and you can take the money through PayPal. It will take around 10 business days to have the money on your PayPal account after you have cashed out.
How Does Panel Opinion Work?
You may be wondering how they are able to pay you for answering surveys. The reason goes like this:
X company pays Panel Opinion for feedback about their products or people's opinion on specific subjects.
Panel Opinion gives you a little part of their earnings.
So actually the one who is winning here is Panel Opinion. They make money without almost any risk. Instead of answering surveys it could be much more profitable to create a survey site yourself! 😉
You can earn up to £1 per survey but it always takes your time to check your emails and go to their website to fill out the surveys. I prefer earning passive income because then I can earn money even while sleeping or hanging around with my friends. In addition, the income potential is always much greater with a passive income.
Panel Opinion Support
You can contact Panel Opinion support through their contact form. Afterward, you will be notified to your email when they have answered your request.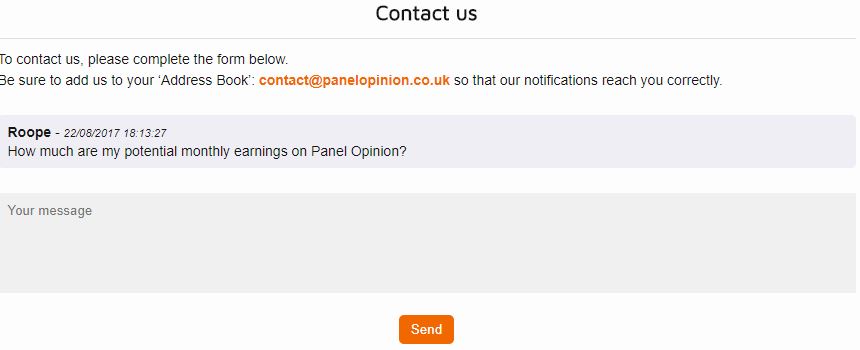 Panel Opinion Reviews & Complaints
It's very interesting and strange to see that Panel Opinion enjoys lots of positive reviews on several different sites. Here are some statistics:
4 out of 5 stars by Stefan on MyRoomIsMyOffice.com. (I know he's a reliable online marketer.)
8.1 out of 10 stars on TrustPilot.com based on 31 reviews.
~4 out of 5 stars on SurveyPolice.com based on 11 reviews.
What is the explanation for all of these positive reviews and are there any complaints?
I have been in touch with Stefan. He said that even though he doesn't spend time filling out online surveys he may give them positive ratings. The reason is that Stefan compares a survey site to other similar alternatives. And I think one reason is that he wants to earn money from referrals.
I prefer using an objective rating system. If the opportunity isn't worthwhile, I don't give it more than 50 out of 100 points. I rate most survey sites between 10 and 40 points because the earning potential is so small.
I have read Panel Opinion Reviews also on Trustpilot and SurveyPolice. It seems that those people don't know about better ways to earn money online. If £1-3 per hour is the best salary you can imagine, then Panel Opinion is recommended. But if you are interested in earning more, then you need to look for other opportunities.
Conclusion – Is Panel Opinion Worth It?
No, it's not. Why would you waste your time earning maximum £3 per month when you have opportunities where you can earn £3,000 per month online. Or even £30,000 per month if you become successful?
Doesn't it sound much more interesting than filling out online surveys?
That's why I don't use any of those +70 online surveys that I have reviewed. I don't even promote any of them even though I know I could earn money by doing so.
My #1 recommendation is Wealthy Affiliate because I know that their training works. I know that their training and my 1-on-1 support will help you to make a living online. I will help you all the way to succeed.
So, what are you waiting for? Sign up to Wealthy Affiliate today for free. (WARNING: It can change your life!)
What do you think about Panel Opinion and online surveys in general?
What are your favorite ways to earn money online?
Let me know in the comments below! 🙂
I love to hear your thoughts and opinions.