Are you looking for honest Rent a Friend reviews? Would you like to know is Rent a Friend a scam or legitimate way to earn money? Or are you thinking about renting a friend through their website? You have come to the right place.
In my Rent a Friend Review I'm gonna answer all your questions regarding their service. So, spend the next 2 minutes with me. Oh and by the way, if you have any questions or comments regarding Rent a Friend, don't hesitate to leave them below in the comments and I'll be more than happy to give you a personal reply.
Rent a Friend Review
---
Name: Rent a Friend (RAF)
Founded: In 2009 in New Jersey, US
Type: Renting a "Friend"
Short Review: Rent a Friend is a completely legitimate website where you can earn money by offering your time. Even though some people may earn up to $50 per hour through this website for most members it's only a source of some extra income.
If you are looking for ways to make a full-time income online, I recommend having a look at My #1 Recommendation. That website has helped thousands of people all around the world to earn a full-time income from home.
---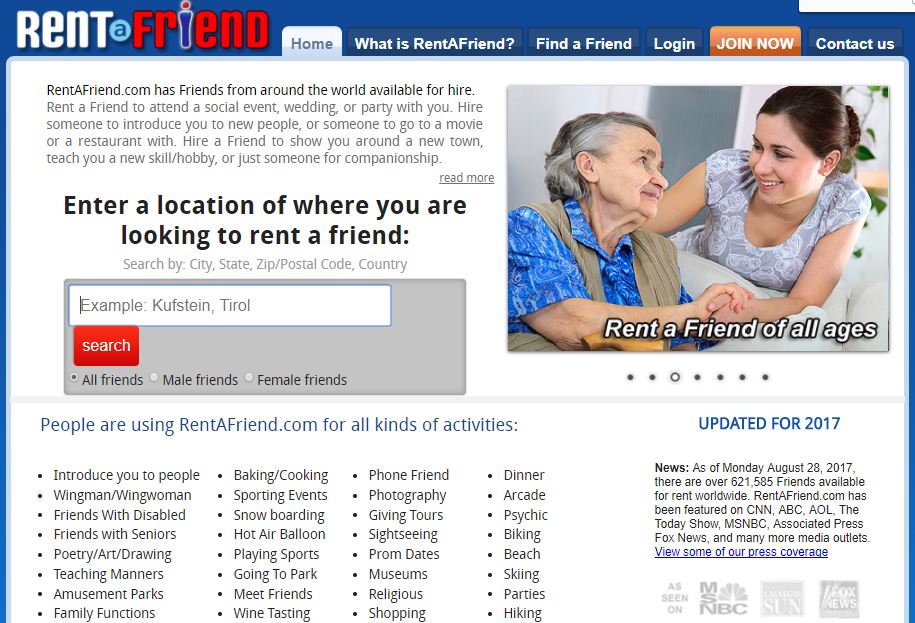 What Is Rent a Friend?
Nowadays you can rent literally anything. You can rent a house, a car, a music teacher, a guide and so on. So why couldn't you rent a friend? At first, the idea of renting a friend may sound a little bit weird. But did you know that there are already more than 621,585 "friends" on this website that you can rent immediately if you want?
RentAFriend is a website that allows you to rent a friend in almost anywhere in the world. A friend can, for example:
Dance with you
Come to a concert
Cook
Snowboard or ski
Give tours
Teach an instrument
Or just hang around
You see, you can do almost anything with a friend that you rent through this website. However, RentAFriend is not a dating or escort service. There's a strict rule that RentAFriend is created only for platonic friendships and not for sexual relationships.
Rent a Friend is available all around the world but you can find most friends in the big cities. I am living in a small town of 20,000 people at the moment so here aren't "friends" available at the moment.
Rent a Friend has been featured already on several news channels. You can have a look at a 3-minute clip below when it was on Fox News.
How Does Rent a Friend Work?
You can use the website from 2 different perspectives:
You can rent a friend
You can offer your time and services as a friend.
If you want to earn money as a friend you can join for completely free and fill out your profile. Then you are ready to get requests who want to rent/hire you.
Of course, you need to tell something about yourself and what can you do with a person who rents you. You can answer for example following questions in your profile description:
What are your interests?
What kind of person are you?
Do you want just hang around?
Do you have some special skills like playing an instrument or dancing?
Do you know your town and want to give a tour?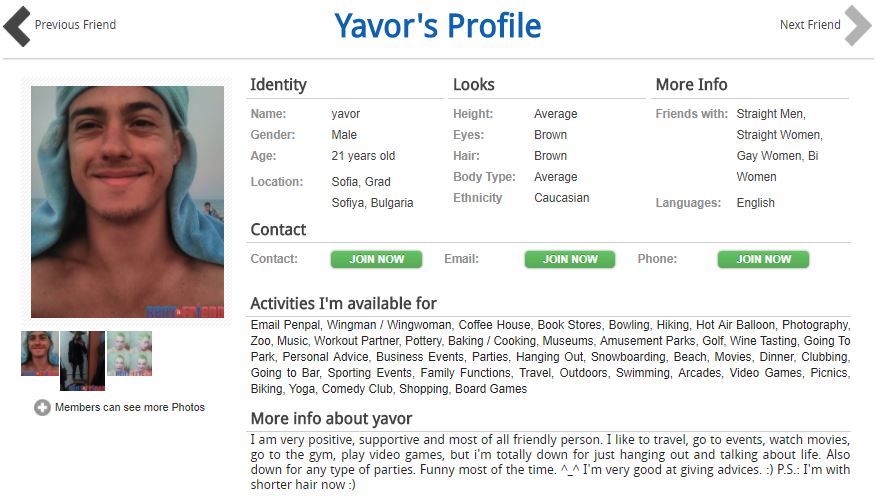 Notice that you can freely set your price tag. Most "friends" charge between $10-50 per hour for their service. You can keep 100% of earnings and RentAFriend website doesn't take any commissions. How is that possible?
Those who want to rent a friend through this website will pay a membership fee of $24.95 per month or $69.95 per year for this website. It helps RentAFriend to run their website and keep on connecting people.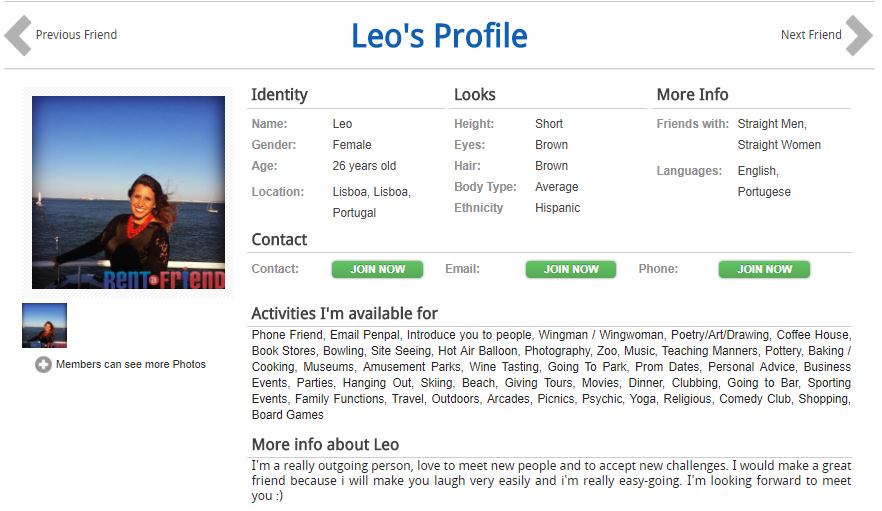 Is Rent a Friend Safe?
RentAFriend does their best to be a safe service for a "friend" and a renter as well. It's definitely a legitimate website and there's no reason why you couldn't use their service.
However, for your own safety I want you to use common sense:
Do You Want a
FREE
& Easy-to-Follow
7-Day Course
to
Make Money Online
for Beginners?
Easy-to-Follow

Beginner-Friendly

My Personal 1-on-1 Support for You
Get Started for FREE Below Before this offer goes away!
Meet people in public places. Don't go to someone's home right away without knowing him/her.
Carry your mobile phone with you.
If there's something very strange with the other person, take action immediately and report to RentAFriend.
I have met many people on the Internet and afterward in real life. These principles apply to any other service as well. 99% of people are fine but there's always that 1% of people why you should be a little bit aware.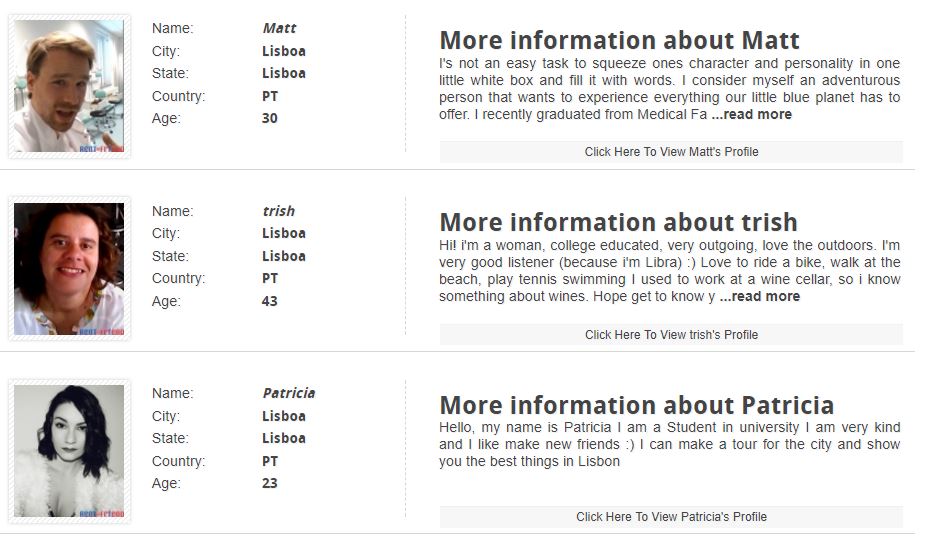 Rent a Friend Reviews & Complaints
I read several Rent a Friend reviews to find out what kind of experiences people have when using this.
First of all, I didn't find anyone who would make a full-time income with this website. Even though they have big calculations and statistics on their site, most people seem to make only some extra cash.
The service has been rapidly growing as they have already more than 650,000 "friends" even though they started only 7-8 years ago. It's a sign that they are doing something right.
Some clients complained that many "friends" just want to earn easy money without doing anything special. When you ask to meet them, they ask if they can take 5 friends along or something similar. Of course, this doesn't always happen but I think it's good for you to know that there are many kinds of "friends" on this website.
One "friend" explained that some of her customers don't seem to understand the difference between a real friendship and the relationship through this website. It's her job to offer her time. She isn't their customer's friend as we understand in our daily conversation. She is offering a service and a client is paying for it.
If you are looking for a real friend, I would recommend looking for another source. Also, if you are looking for ways to earn a living, then I rather recommend having a look at this website.
Conclusion – Do I Recommend Rent a Friend?
I must admit that the idea behind Rent a Friend is creative and unique. I could use this kind of service when I come to a new city and want somebody to show me places. However, in an ideal world, you wouldn't really need to rent a friend.
You can have a real friend showing you places, coming with you to a concert or hanging around with you.
Some RentAFriend users reported that their meeting with their "friend" was pretty awkward and it wasn't natural. I think that can happen if the other person's job is to be your friend.
I wouldn't rent a friend but I could use this website for renting, for example, a guide, teacher or translator if I don't speak the local language. In my opinion, paying somebody just to "be your friend" isn't really nice. Friendship can't be bought by money but you can buy services of course.
Some people who join RentAFriend are interested in earning "easy money online". I don't believe in easy money but I know tons of ways to earn money on the Internet. Here are some of the best training that will teach you how you can do it:
What do you think about RentAFriend? Would you consider using this website as a "friend" or as a customer?
Let's discuss in the comments below! 🙂