Brendan Mace earned $9,259.74 per month by working only 15-20 minutes a day. Is Zero Hour Work Days a Scam? Can you really trust Brendan and his products? What is he doing to earn so well? You will find an answer to these and all the other questions in the next 1-2 minutes by reading our honest review.
Zero Hour Work Days Review
---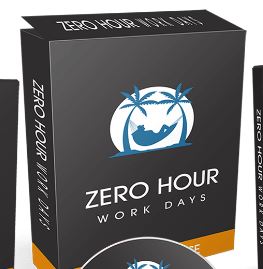 Name: Zero Hour Work Days (ZHWD)
Website: https://zerohourworkdays.com/action
Founder: Brendan Mace
Price: $8,67 + upsells
Field: Make Money Online -Programs
Overall Rank: 81 Out of 100 (Check Out My #1 Recommendation, 98 Out of 100)
---
What Is Zero Hour Work Days?
Zero Hour Work Days is a program that teaches how you can make big money online and achieve a freedom/laptop lifestyle that Brendan Mace (founder of this program) is living right now. He is traveling around the world while is earning around $10,000/month online. According to his own words, it takes only 15-20 minutes per day to maintain that income level.
I believe that Brendan is talking true. Maybe, it takes a bit more than 15 minutes per day but I know that if you have established an online business, it's possible to run it on autopilot without dropping your income level. But there is a part that Brendan doesn't mention. I am 100% sure that building such $10,000/month online business took much more than 15 minutes/day.
But after you have worked your butt off, I know it's possible to make even +$100,000/month passive income like Pat Flynn is making, for example.
I know that many people are a bit suspicious when we are talking about such a big income but nowadays thousands of people are earning such money online. The Internet has opened us so interesting possibilities that never has been here before. Let's take a closer look how Brendan is doing it and what kind of methods he is teaching in his online course.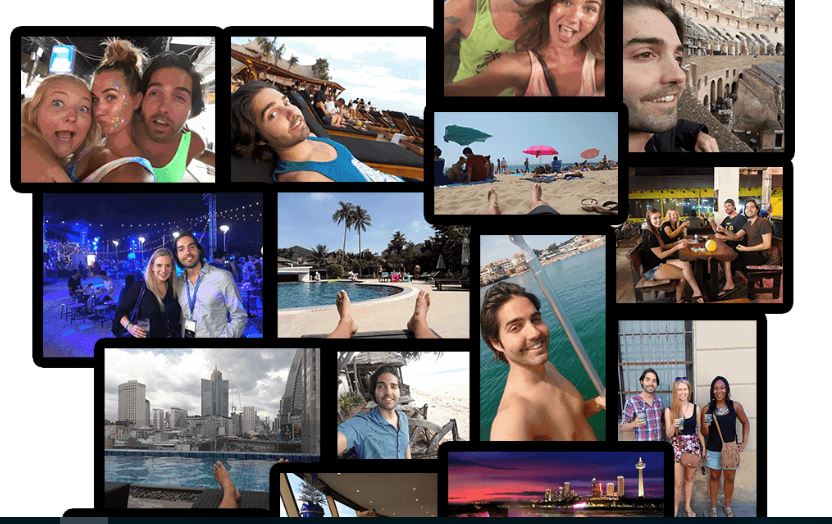 Zero Hour Work Days Training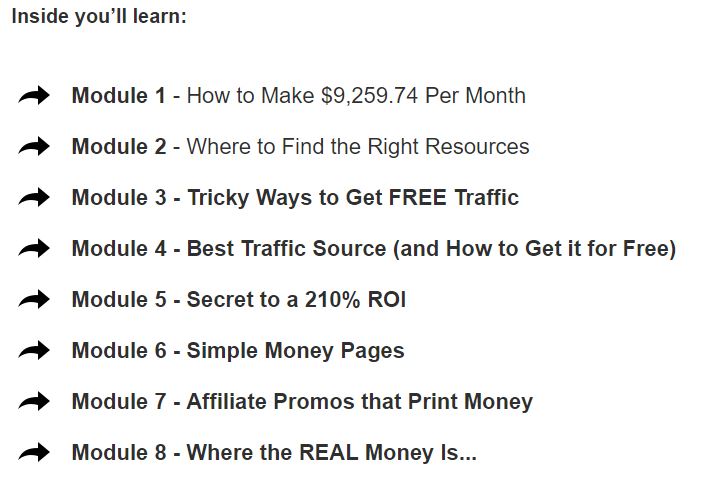 Zero Hour Work Days has 8 different modules that will each cover an individual subject. What is the main strategy that Brendan is teaching?
Maybe you remember another product from Brendan called Five Figure Freedom? In that course, Brendan teaches how you can create an email list and make money by promoting a different kind of products to people on your list.
Have you heard the old wisdom about Internet marketing: "The money is in the list."
Famous online entrepreneur Chris Farrell always says that he can teach you how to succeed online in 3 short words, "Build a list."  That is the strategy that Brendan Mace and many other successful Internet marketers are also teaching.
Of course, the most challenging part is probably to get people to join your email list but Brendan will also give you many tips on how you can do it. He is making big money online, he has lots of experience of building email lists, he has 40k subscribers on Youtube… So, we can honestly say that we have a guy who knows what he is talking about.
What Is the Price of Zero Hour Work Days?
Zero Hour Work Days is a very cheap product. It only costs $8,67 Brendan says that you only need to skip one lunch in order to get this product that can potentially transform your whole life. The product itself will not transform anything but if you put everything you have learned into action, it can change your life.
Notice that this product has a full 30-day money back guarantee. No questions asked. So if you are not satisfied with the product for any reason, you will get your money back.
Upsells
Like in many other online products, also Zero Hour Work Days has upsells. The strategy is to give the front end product for a cheap price. When a buyer is already in a buying mode, then it's easier to sell more expensive products. That's what Brendan uses also. Sometimes I have criticized this strategy a lot but people use it because it works.
Upsell 1: High-converting and ready-built emails 
If you have an email list and you want to make money, you need to send emails. Writing those emails can take lots of time and effort. It can also be challenging to find out what converts better and makes more sales.
That's why Brendan sells 40 high-converting emails that he also used himself to make big money from his list. By buying his ready-built emails, you can save a lot of time but still make a big profit. The price of this upsell is $37 but if you turn the first offer down, you will get it for $17.
Upsell 2: Pre-built landing pages
Landing pages (a web page that usually sells something) can help you to make good money. If you design it well, you will earn better than with normal blog posts. For example, everyone who visited Zero Hour Work Days homepage used more than $1,6 on average. That's pretty good.
Do You Want a
FREE
& Easy-to-Follow
7-Day Course
to
Make Money Online
for Beginners?
Easy-to-Follow

Beginner-Friendly

My Personal 1-on-1 Support for You
Get Started for FREE Below Before this offer goes away!
In the other words, for every single visitor that Brendan gets to his page, he earns +$1,6. Then 1,000 visitors means $1,600 and 10,000 visitors mean $16,000. That's how simple making money online can be.
UPDATE: those numbers have changed over the time course but the point is still the same!
With this product, you will have an access to landing page templates that convert on a high percentage. Visitors on your pages become buyers. The initial price of this upsell is $67 but again, by turning down the first offer, you will get it for a cheaper price.
Upsell 3: 1-on-1 coaching by Brendan
The last upsell is an opportunity to have a private coaching with Brendan. You will have an opportunity to get personal training from this successful online entrepreneur. However, the price is quite high, $897. I would recommend you rather go to Wealthy Affiliate for free and get my 1-on-1 coaching. I will give tips on anything you need.
Pros & Cons
Pros:
Front end products is very cheap
30-day money back guarantee (only around 2% of people have needed to take their money back because 98% of people were satisfied with this product)
Brendan is a successful Internet marketer himself and he knows what he is talking about
The program teaches practical methods what Brendan uses himself to make $10,000/month online.
Cons:
Everybody doesn't like upselling strategy
Conclusion – Is Zero Hour Work Days a Scam?
No, it's not a scam. As I clearly said above, Brendan is a very successful Internet marketer and he knows what he is talking about. You can also watch proof on his Youtube channel for free where he has 40k subscribers and lots of helpful videos about making money online.
Anyway, Wealthy Affiliate is still my #1 recommendation for making money online for many reasons. Their training is much more comprehensive, you will get the full support from the community, the membership includes domain hosting, you can get comments to your website and so on.
One of the best things in WA is that you can get started for 100% free. Have you already used it? Are you already making money online?
Zero Hour Work Days at a Glance…
Name: Zero Hour Work Days (ZHWD)
Website: https://zerohourworkdays.com/action
Founder: Brendan Mace
Price: $8,67 + upsells
Field: Make Money Online -Programs
Overall Rank: 81 Out of 100
Have you ever bought make money online products? Which one? What did you like?
Let me know in the comments below! 🙂
As always, I promise to reply personally to every single comment withing 24 hours. Let's be in touch.