What is Trezor Hardware wallet? Is Trezor safe? Is Trezor a scam? How does Trezor work?
If you have been looking for answers to any of these questions, you have come to the right place. I have made an extensive research of Trezor, I have used it myself and in this article, I am going to reveal everything you need to know.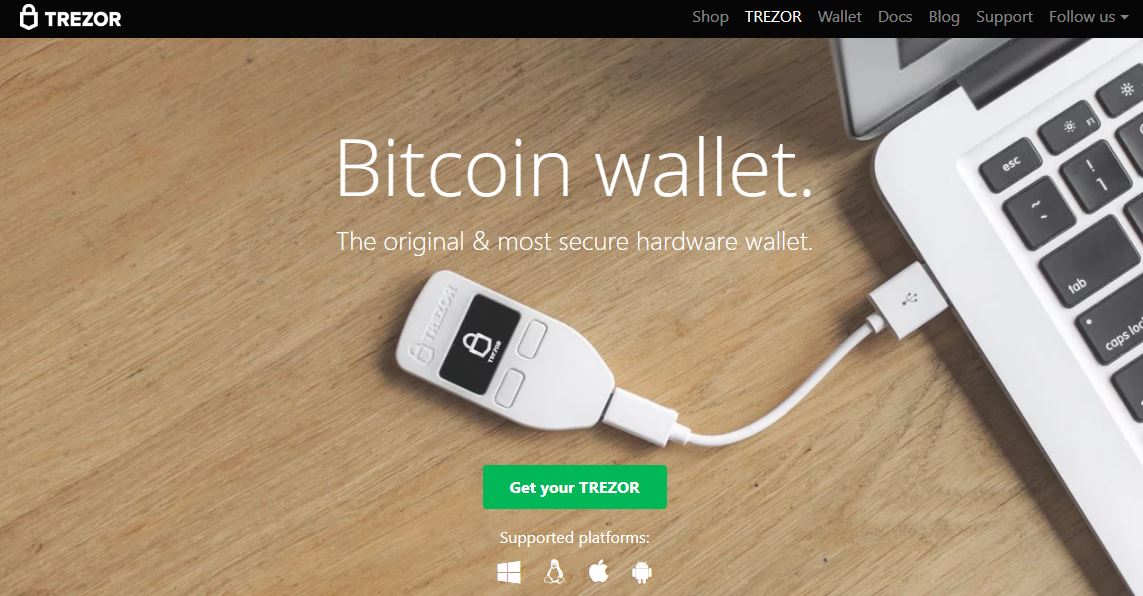 Trezor Hardware Wallet Review – Quick Overview
---
Name: Trezor
Website: www.Trezor.io
Created: 2013 (The Oldest And the Most Original Hardware Wallet)
Type: Original Cryptocurrency Hardware
Short Review: Trezor is my #1 recommendation if you are looking for a secure way to hold your cryptocurrencies. If you want to minimize the risk of losing your hard-earned money, I recommend that you acquire one Trezor where you can hold your funds safely. It's easy to use and you don't need any technical knowledge for it.
---
What Is Trezor?
Trezor is an original cryptocurrency hardware wallet. It has the reputation as the safest way to store cryptocurrencies. The company started working already more than 5 years ago and since then they have established a great influence in the cryptocurrency world.
3 Big Benefits of Trezor
Before we move forward, I want to point out a few big benefits of Trezor wallet. Of course, there are much more benefits than just these 3 but these are the some of the most important reasons why I am using Trezor myself.
1.The Safest Way to Hold Your Cryptocurrencies
Hardware wallets have the reputation as the safest way to store cryptocurrencies. Trezor has probably the best reputation among hardware wallets.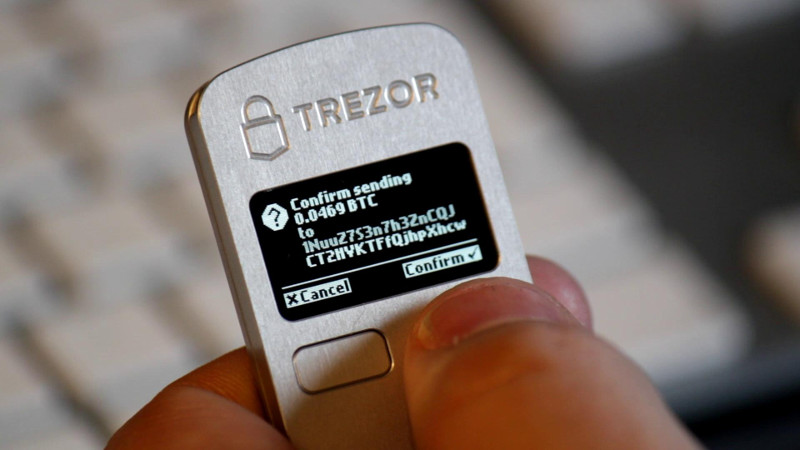 2.Trezor Is the Original Hardware Wallet
There are also other cryptocurrency hardware wallets but Trezor is the original one. After they created the hardware wallet, also other companies started doing that. The most famous "competitor" is probably Ledger Nano S. Then there are other ones like OpenDime, CoolWallet, KeepKey, etc.
Despite the competition, Trezor is still the most trusted cryptocurrency wallet. Personally, I think that other alternatives can be good. However, sometimes people have reported that their other hardware wallets have been hacked.
Therefore, if you want to have the safest hardware wallet, your choice is Trezor.
That's why I also bought Trezor myself instead of another one. I may buy also other ones because I am a cryptocurrency enthusiast/influencer so I will show to other people more in detail how they work and make comprehensive comparisons.
But if you are just a regular user, then Trezor would be enough for you.
3.It's Easy to Set Up and Use
As I mention a few times in this article, I was surprised how easy it was to get started with Trezor. I was prepared to study the use for a while before getting started but it was actually very easy.
I think that even a little child will be able to use Trezor. That's how easy it was.
Holding Your Cryptocurrencies in an Exchange vs Hardware Wallet
Let me compare two situations:
1.You hold your cryptocurrencies in an exchange.
2.You hold your cryptocurrencies in a hardware wallet.
In the first scenario, you hand your money to a company and say, "take care of my money". Basically, they promise to hold your funds safely and return them back to you when you request them. If you use exchanges, my #1 recommendation is Binance.
However, there have been numerous situations when cryptocurrency exchanges have been hacked and members have lost their funds. Hackers have a huge incentive to try to hack a crypto exchange. There are thousands or sometimes even millions of people's money in one place.
Do You Want a
FREE
& Easy-to-Follow
7-Day Course
to
Make Money Online
for Beginners?
Easy-to-Follow

Beginner-Friendly

My Personal 1-on-1 Support for You
Get Started for FREE Below Before this offer goes away!
Cryptocurrency exchange like a huge jackpot for hackers. On the other hand, hackers don't usually want to waste their time trying to hack one random wallet that may or may not have some money.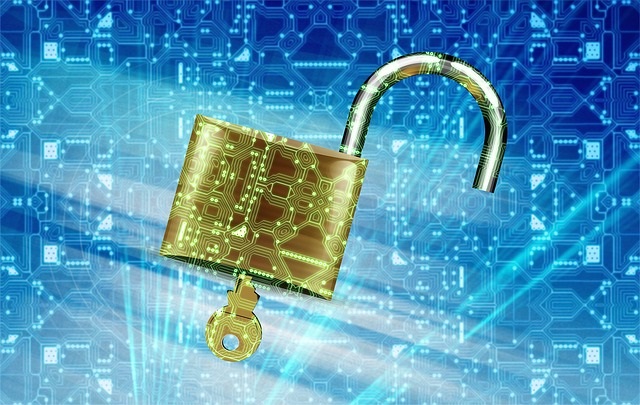 When you hold your cryptocurrencies in your own wallet, you have the whole power over your funds. You are not handing your money to somebody else but you are having control yourself. When you hold your cryptocurrencies in a hardware wallet, it's basically impossible for hackers to reach them.
The biggest risk for you is that you make a mistake and lose your private key or give it to somebody else. A private key is the most important thing when you are holding your cryptocurrencies. If you lose your private key or give it to somebody else, most likely your funds will be gone.
That's why you should always hold your private key in a very secure place that only you use. If you have dementia, you probably shouldn't hold your cryptocurrencies in your own wallet. But if you want to control your own money instead of handing the control to somebody else, you should certainly have your own cryptocurrency wallet.
How Does Trezor Hardware Wallet Work? How to Use Trezor?
I was surprised how easy it was to use Trezor. I was prepared to study for an hour or two how to use it but it actually took around 10-15 minutes to set it up. It was way faster and easier than I had expected.
Here are short instructions to get started:
1.Open Trezor package.
2.Go to http://trezor.io/start
3.Follow their step-by-step instructions
4.Voilá, you're done!
The only purpose of the Trezor hardware wallet is to secure your cryptocurrencies. The company has been able to deliver that purpose very well. They also provide clear and simple step-by-step instructions on their homepage on how you can set up and start using the Trezor wallet.
Below you can find my unboxing review of Trezor. I recorded it right away after I received the Trezor wallet to show you how it looks like.
Trezor Hardware Wallet Unboxing Review
I have also embedded the video below that walks you through the first steps of using Trezor. I want to remind and underline that I was surprised how easy it was to start Trezor. I thought it would be technical but it was literally as easy as 1-2-3.
What Cryptocurrencies Can You Store with Trezor?
Trezor supports all most common cryptocurrencies and also ERC-20 tokens. Here is a list of cryptocurrencies that you can store in Trezor at the moment:
Bitcoin
Ethereum
Litecoin
Bitcoin Cash
Ethereum Classic
Zcash
Dogecoin
Namecoin
All ERC-20 tokens
As you see in the list, they also support a few more rare cryptocurrencies like Dogecoin and Namecoin. Personally, I don't recommend investing in those ones but if you are holding them, you can securely hold them in Trezor.
If you are wondering what are ERC-20 tokens, let me clarify. ERC-20 is a technical standard used for smart contracts in the Ethereum network. So, the applications that were built on the Ethereum platform use ERC-20 tokens. For example, BitDegree, carVertical, MedicalChain and actually hundreds of other cryptocurrencies are ERC-20 tokens.
In the other words, you can store almost everything you need in Trezor.

You can store all most common cryptocurrencies and also some rare ones in Trezor.
Trezor Support
In my experience, Trezor support is great. They answered all my questions promptly and they were polite. I had some challenges when receiving my Trezor wallet because of the Turkish customs but Trezor company handled the situation still quite well.
You can contact Trezor support easily on their website by leaving a support ticket and describing your issue. I recommend being concise and brief in your support request. Cryptocurrency companies like Trezor receive a huge number of support requests every single day. The more clear your message is, the easier it is for them to help you out.
Trezor has also a comprehensive FAQ page where they answer most of your questions. I received an answer to most of my questions on their site but contacted Trezor support when I noticed that my Trezor wallet got stuck in the Turkish customs.
Trezor vs Ledger Nano S Hardware Wallet
Another famous option for hardware wallets is Ledger Nano S. That's also a good alternative and one good option is to buy both Trezor and Ledger.
However, if I would need to choose only one of those hardware wallets, I would choose only Trezor. At the moment, I own only Trezor because I can't really even have Ledger. Their delivery times are so long that I couldn't even have received it. I am constantly moving from one country to another (I am a digital nomad) and Ledger may take even months to deliver.
If you want to buy 2 hardware wallets, I recommend buying them both. If you want to buy only one hardware wallet, I recommend buying only Trezor.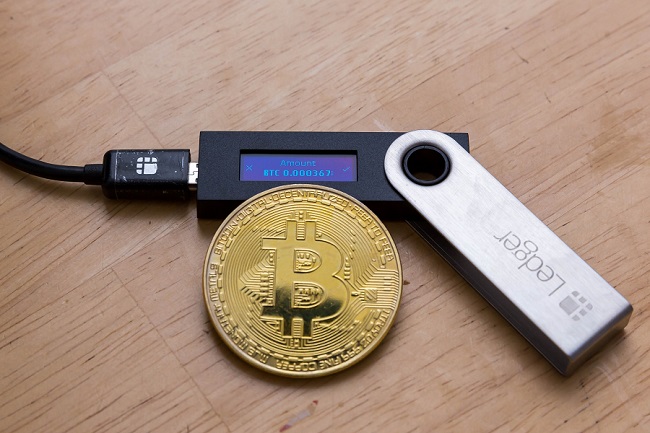 Conclusion – Is Trezor a Scam Or Legit? Is Trezor Safe?
Trezor is the most trusted cryptocurrency hardware wallet in the world. They provide the original hardware wallet and over the years with updates they have been made it even better.
So the answer to the question in the title is: Yes, Trezor is safe.
It's basically impossible for anyone to hack it unless you voluntarily give them your private key and password. If you don't give the private key for anyone, your funds should be very safe with Trezor.
---
Have you used Trezor hardware wallet?
What kind of experiences did you have with Trezor?
Let's discuss in the comments below! 🙂
If you have any questions regarding Trezor or securing cryptocurrencies in general, leave them below and I will be more than happy to help you out.